Hi! I'm Bailey and I'm very excited to play Little Bo Peep! I am a competition dancer and participate in many extra-curricular activities at school. My family likes to perform too! Play along with me and my brothers, Vaughn and Calvin, when you watch "Blanket Monster" on Mother Goose Club Playhouse, and browse my page for other videos, behind-the-scenes photos and more!
---
---
---
---
---
---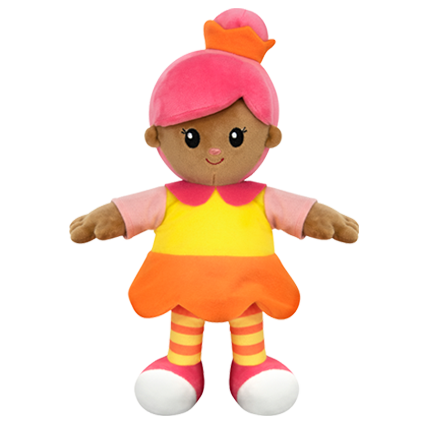 Little Bo Peep Plush Doll
Bring Bo Peep to life! Huggable, soft and durable, each Mother Goose Club plush doll features the bright colors and playful shapes children love and recognize from their favorite videos and board books. Inspire learning through touch and imaginative play!