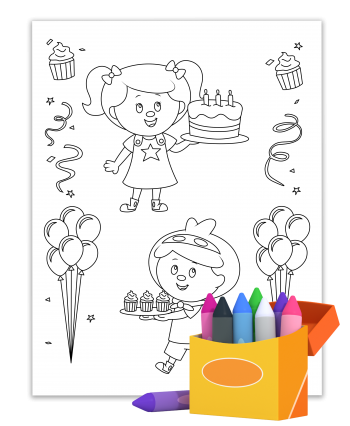 Download Printables
Practice creativity and fine motor skills in our festive birthday-themed activity book. And decorate your party with our free Mother Goose Club character images. Download and print the PDFs below!
If you'd like a custom, printable Mother Goose Club-themed card for your
child's special day, email us your request at [email protected]!
Craft Your Own MGC Cupcakes
Craft Your Own MGC Costumes
Party Music? We've Got You Covered!
Get Inspired by MGC Fan Art
Shop for Mother Goose Club books, plush dolls and more, all featuring your
favorite characters and videos. The perfect gifts for an MGC superfan!
Join Our Mailing List
Stay up-to-date on releases, announcements, our parenting blog and much more.
Mother Goose Club is a series of educational programs for preschoolers featuring six colorful characters from the Mother Goose world. Distributed on YouTube, Netflix and Amazon and broadcast on local PBS stations nation-wide, Mother Goose Club is the proud winner of four Midsouth EMMY® awards and 15 other industry awards.