For the full video visit our Show Me How channel.
Today, we will teach you how to play an early literacy inspired bean bag tossing game called, ABC Slam Dunk. It's a fun game that will improve hand-eye coordination and get your kids moving around.  If the weather is nice, you can even bring this game outside. 
The learning goals of this game can vary from child to child depending on their age and reading level. Younger kids will have more practice recognizing different letter and colors. For older children, this game can help them with spelling and expanding their vocabulary.
Materials
Letter and word cards
Sealable bags
Dried beans, rice, popping corn, or wooden beads
Scissors
Tape
Colored felt swatches
Glue
How to make the bean bag:
Cut the bottom of a sealable bag to create 2 smaller bags about 5in.
Use a piece of tap to seal the open slits in the bag
Fill you bag with dried bean. Leave about 1in (2cm) of room along the edges.
Place your bag on a piece of felt
Apply glue around the edges of the felt and press down to secure the glue.
Allow glue to dry before using.
Once you have the bean bags you can also use them for other games like hopscotch or Tic-tac-toe.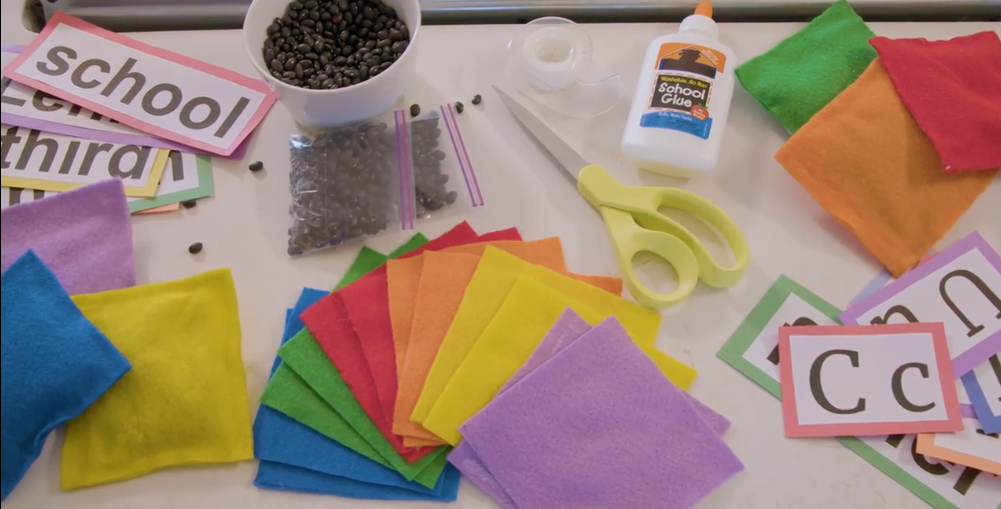 How to play:
Use a paperclip to attach a letter or word card to the bin
Call out a word or letter and then have your kids toss the bean bag to the corresponding bin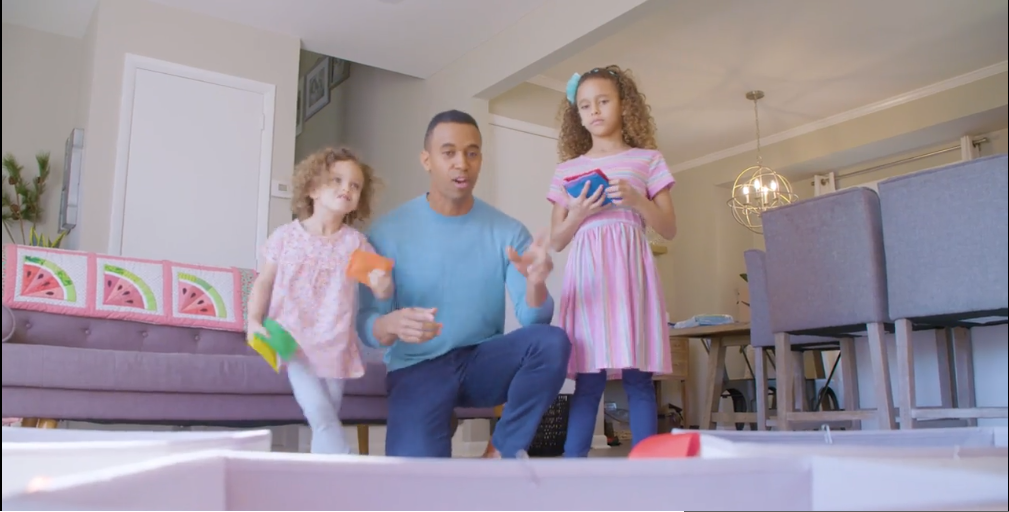 Tips:
Depending on the type bins you have in your house you can attach the letter or words with a clamp, or you can use tape.
This game has many variations to make it as challenging or as simple as you want. To make the game more challenging, you can ask the kids to come up with a word for the specific lettered bin they are tossing to. You can also keep score or throw the bean bag from farther away.
We hope that you enjoy this educational and fun game. Snap a photo of the fun your child had and post it on Facebook, Instagram or Twitter with #mothergooseclub.