For the full video visit our Show Me How channel.
This activity is a perfect blend of crafting and play. We'll show you how to make the shape monsters and then give you instructions for a game that you can play with your children with their monsters. Beyond the game, there are also so many opportunities for an imaginative play here! Have your kids name their monsters and create their own "make believe" game.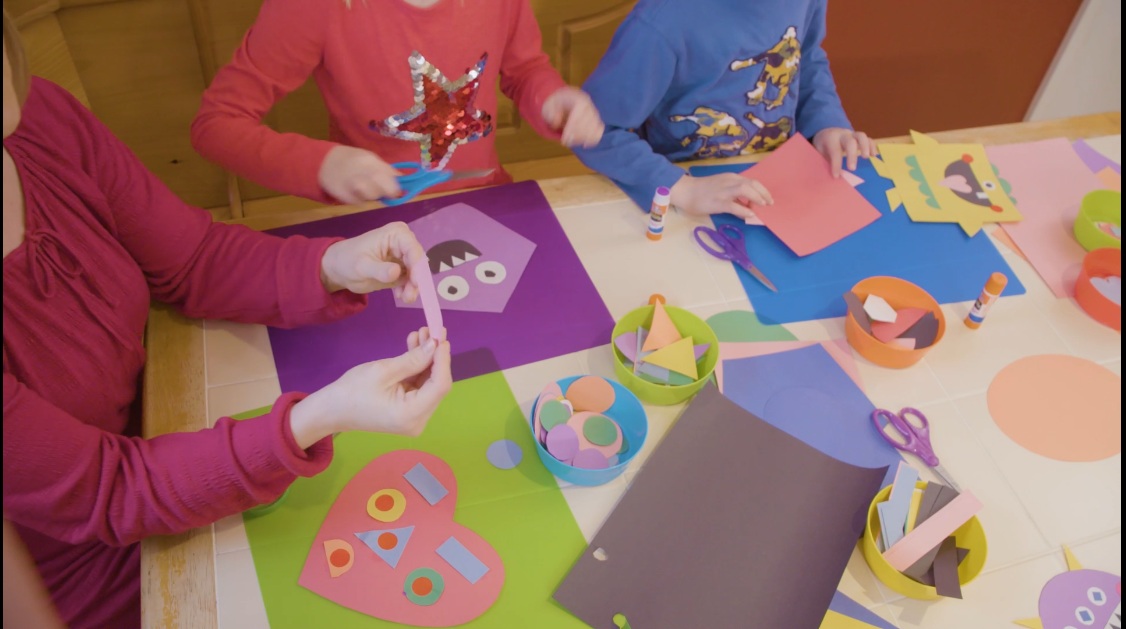 While creating the monsters your kids will also practice recognizing shapes and colors. Recognizing the attributes between multiple shapes will strengthen their ability to categorize items and communicate. And, if your children are very young you can supervise them as they cut with a scissor and glue down the different shapes. This practice will help them develop their hand-eye coordination.
Materials:
Construction paper
Scissors
Glue
Googly eyes (optional)
How to make hungry shape monsters:
Have your child choose what shape they would like to include. You can cut out the shapes in advance or have them cut the shapes themselves depending on age and experience using scissors.
Glue the shapes together and design your monster.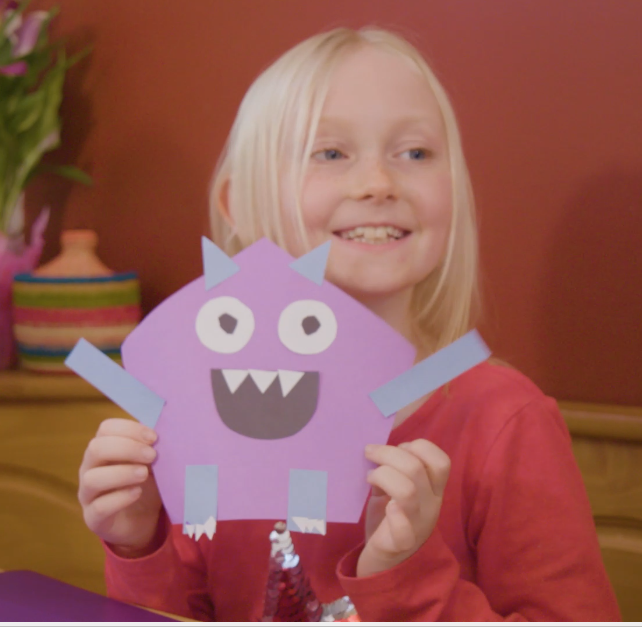 Tips:
Make big shapes to create the body and smaller shapes for the mouth, nose and eyes.
Ask engaging questions as your kids are crafting like, "How many sides does a pentagon have?"
Game: Feed the hungry monster!
Instructions:
Create the hungry shape monsters, but now include a empty cutout of a shape in the center.
Cut smaller shapes and hide them in a room.
Have your kids find the shapes.
Once they find the shapes, they can then feed the hungry shape monsters!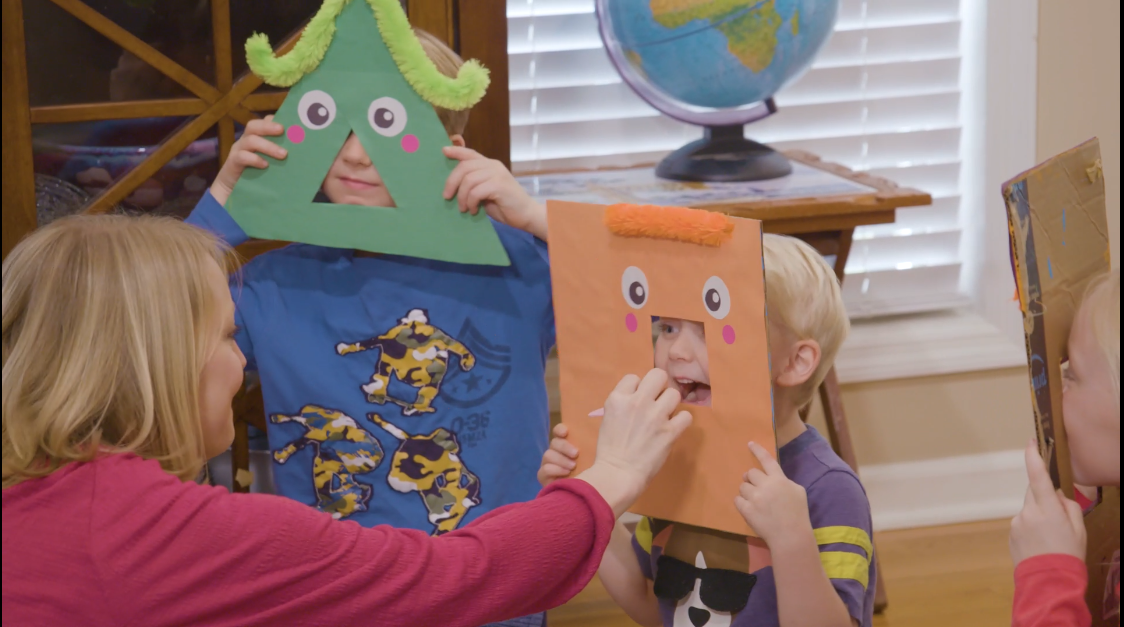 Tip:
For added fun, let your kids pretend to be the hungry shape monsters.
Share With Us!
There is so much potential for memorable creations from these activities, we hope you will share some of them with us! Snap a photo of the fun your child had and post it on Facebook, Instagram or Twitter with #mothergooseclub.