Celebrate Earth Day this year with this fantastic craft idea! The great thing about this activity is that it is just as much collecting the materials as it is putting them together. Simply find some basic household items, then lace up your sneakers to find the other items outdoors. It's a great opportunity to get out into nature and explore while you search for the perfect natural decorations for your Earth Day project!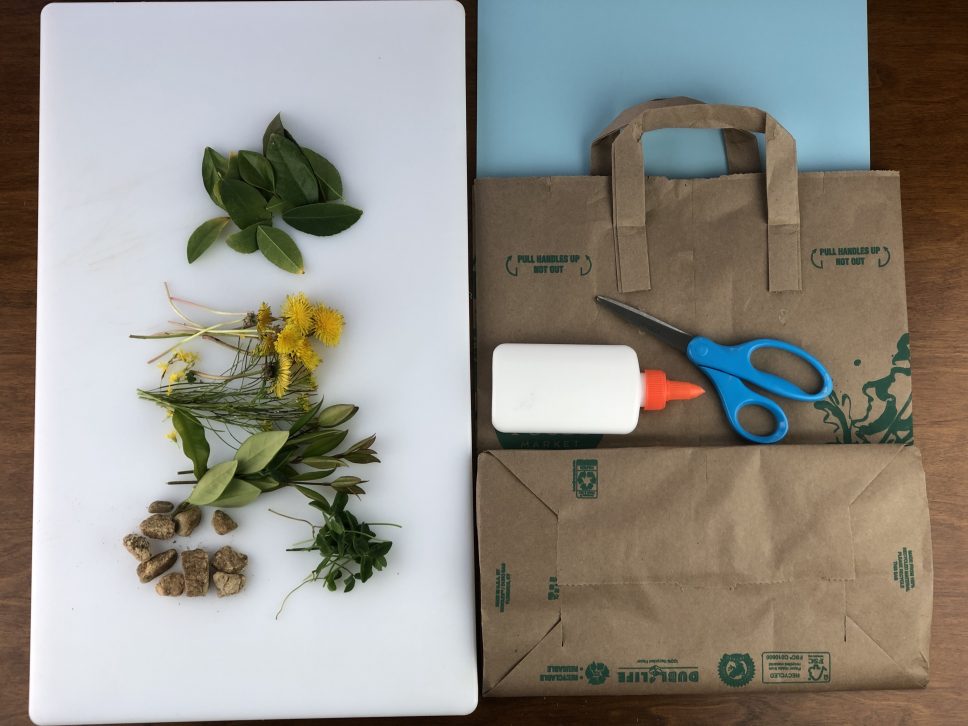 Materials:
Paper grocery bag
Construction paper
Scissors
School glue
Leaves, flowers, small pebbles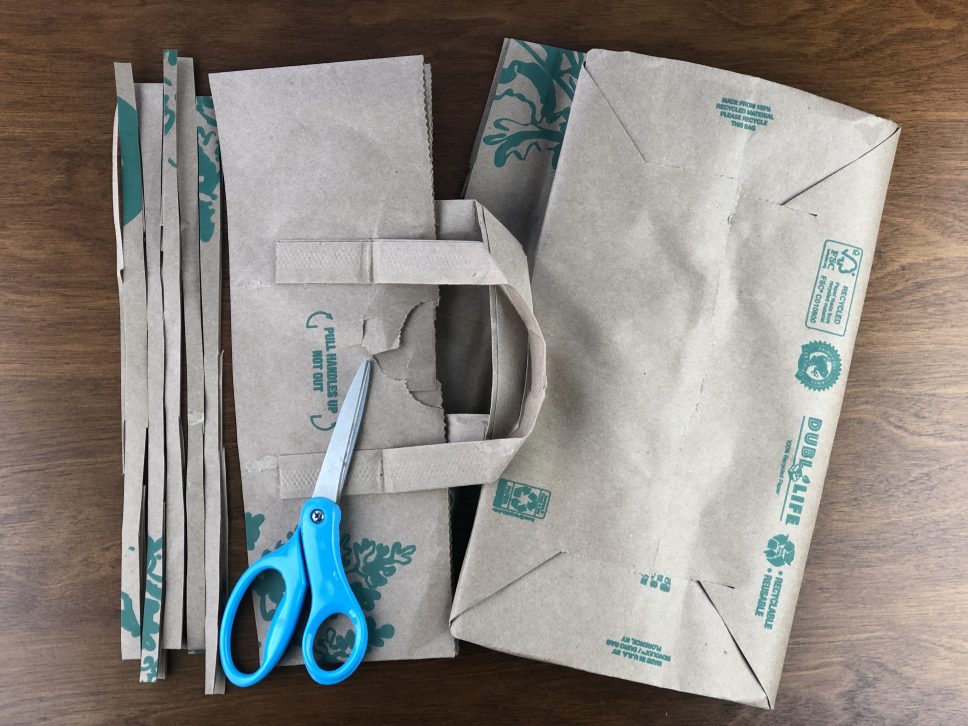 Step 1 – Cut the bag
Use the scissors on the paper bag to make a bunch of thin strips. These will be used for the tree and flower stalks. Cut some larger pieces from the paper bag for the house, roof and chimney.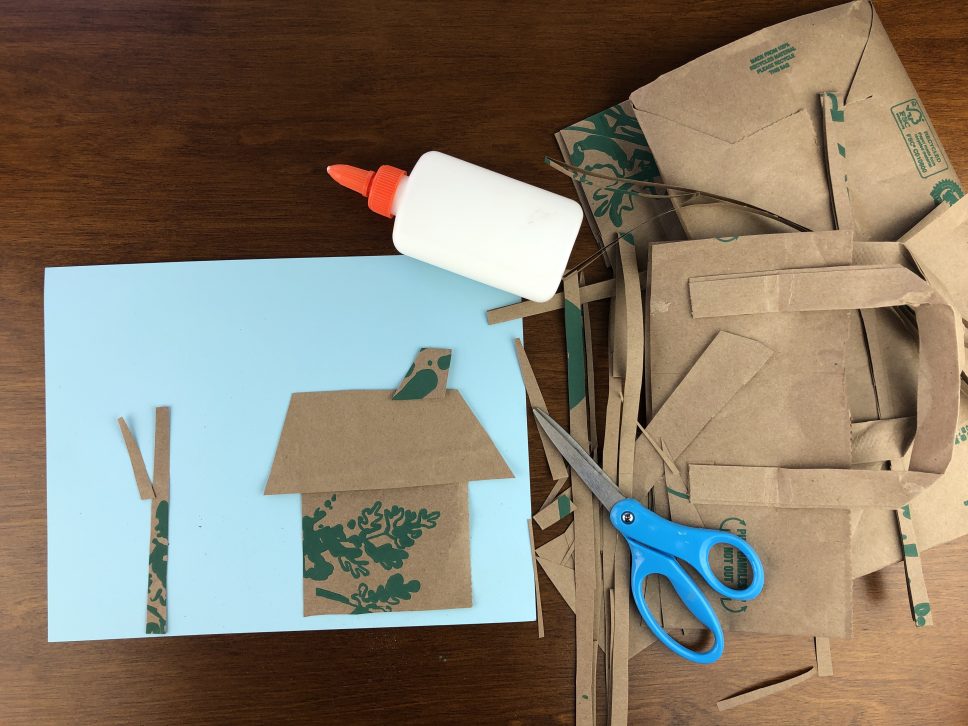 Step 2 – Place the paper pieces
Place some glue on the back of one of the longer strips from the paper bag and place it onto the construction paper, then add some smaller pieces for the branches. Glue some shorter strips for the flower stalks and then glue the house pieces beside the tree.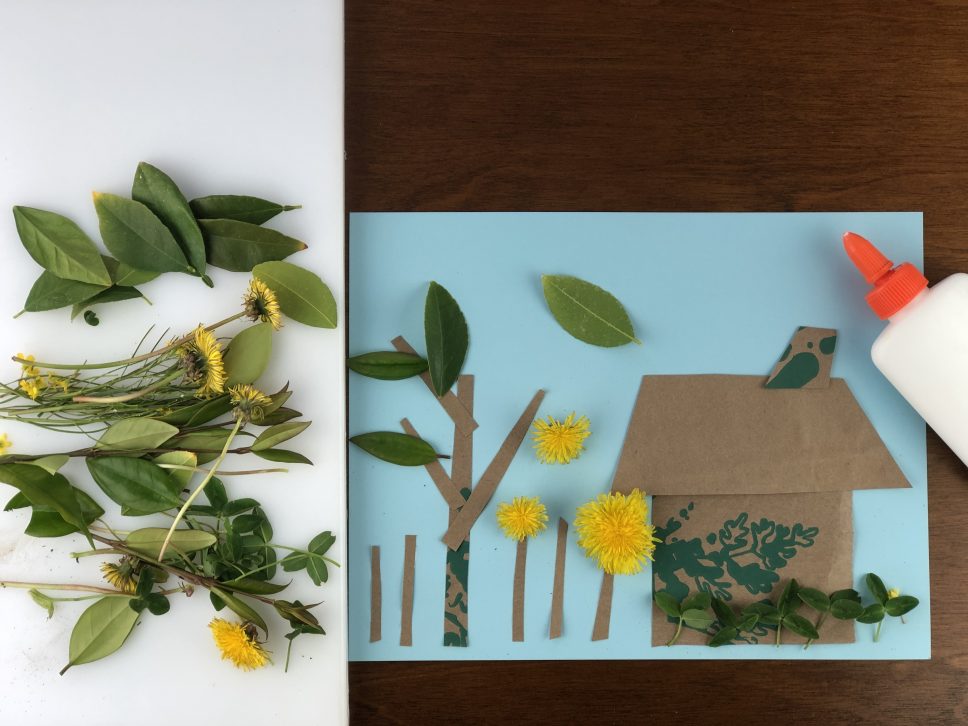 Step 3 – Decorate
Glue the largest leaves onto your tree. Place the flowers on top of the shorter stalks and smaller leaves on the sides. Any other leaves can be placed next to the house as shrubs or above the chimney as puffs of smoke. Glue the small pebbles along the bottom of the house as a final touch.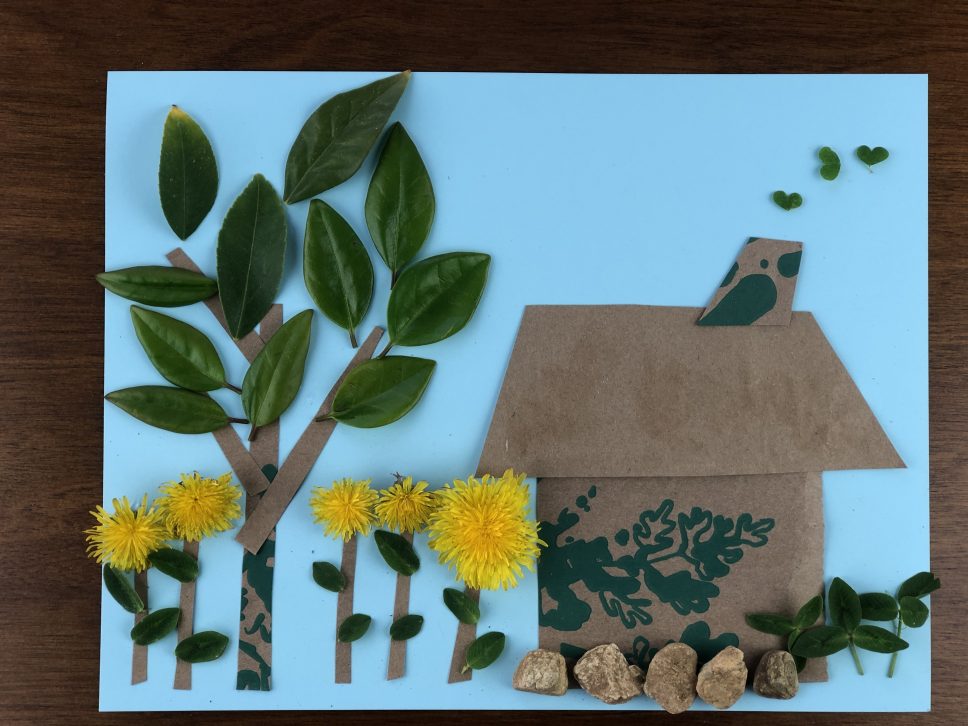 Share With Us!
Depending on the types of flowers and plants in your area, your final creation may look completely different from others. We'd love to see how yours turned out! Snap a photo and post it on Facebook, Instagram or Twitter with #mothergooseclub.