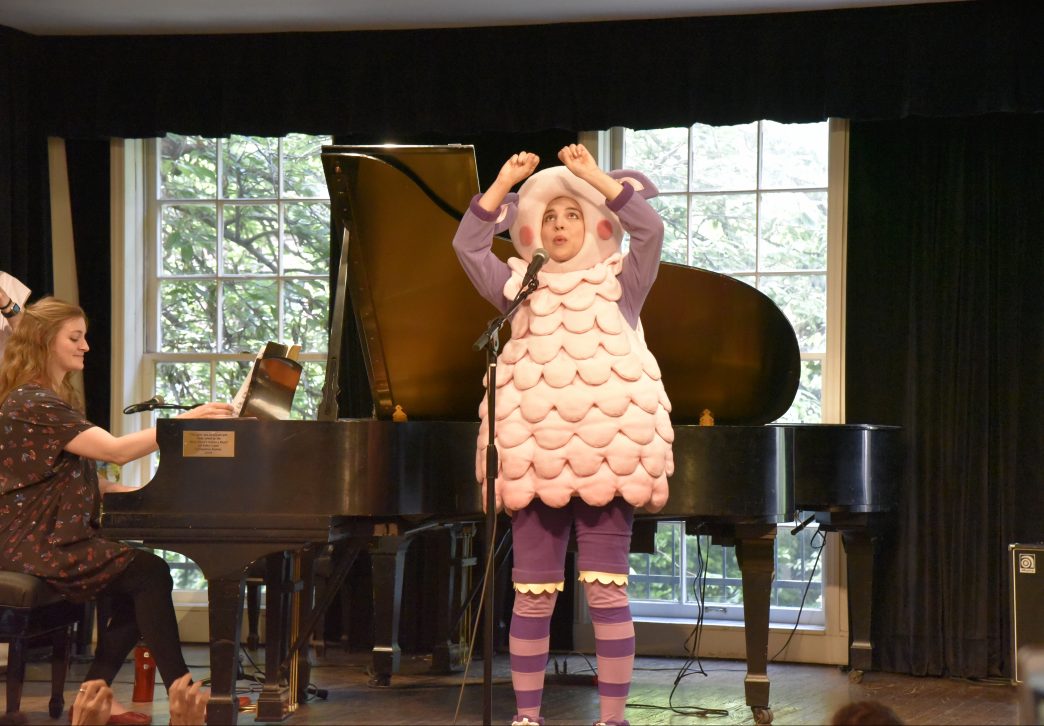 We recently joined our friends Mozart for Munchkins for a concert and meet-and-greet with Baa Baa Sheep, played by Ivy! Mozart for Munchkins' concerts always deliver a terrific blend of music education, interactivity and, most importantly, family fun. And this one was no exception! It was the perfect setting for Mother Goose Club to hold its first live show collaboration.
The concert began with a few classical pieces performed by Hilary and Sara, the co-founders of Mozart for Munchkins. Each piece was introduced with relatable childhood topics, such as animals, weather patterns and colors. Families were invited to participate with props, such as light scarfs to flutter, maracas to shake and bubbles to blow and chase, in order to keep the kids engaged and active!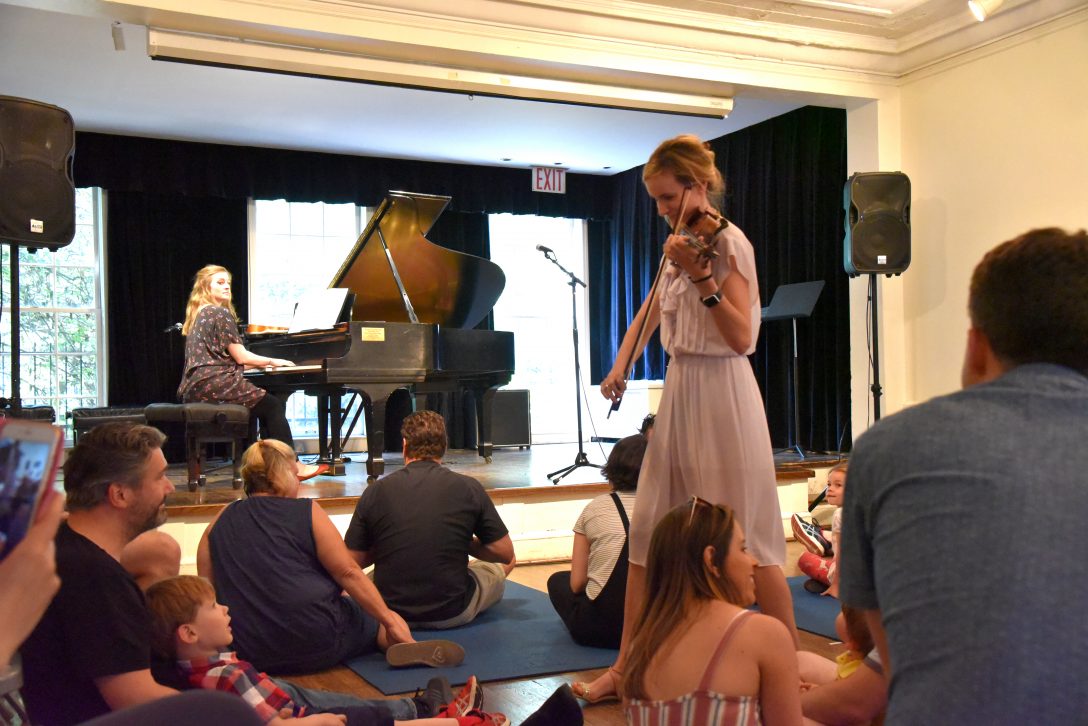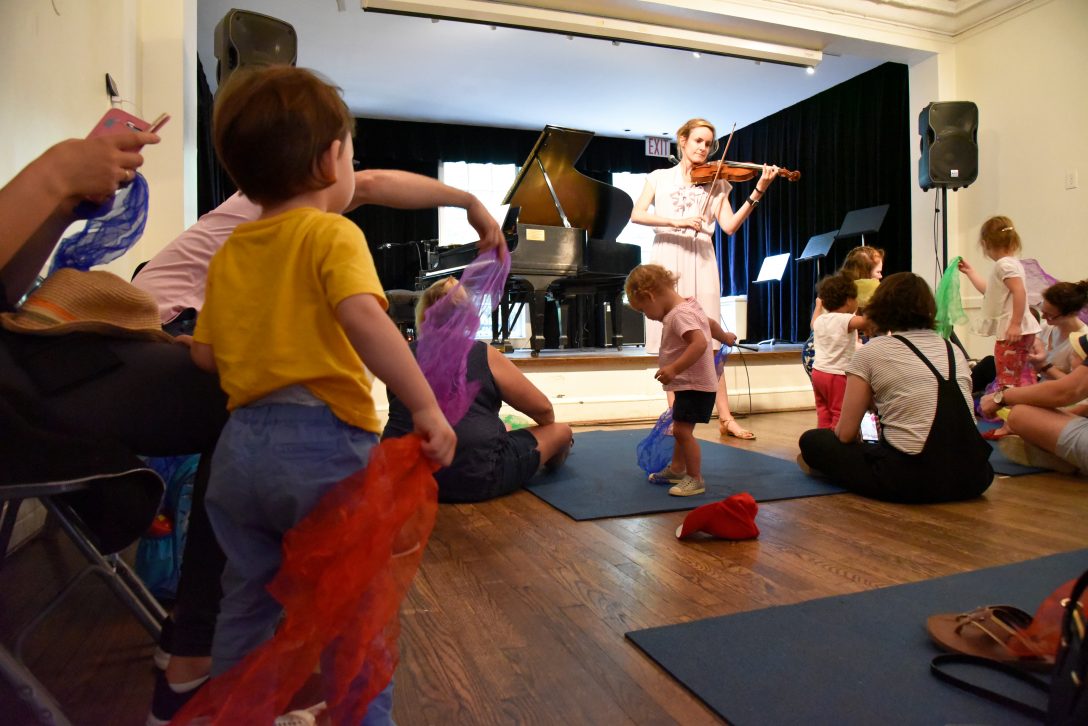 With the crowd warmed up, it was time for Baa Baa Sheep to take the stage! Baa Baa started with a performance of "Twinkle Twinkle Little Star", encouraging all the kids to dance with "twinkling hands" while they sang along. Sara provided a Mozart interlude while Baa Baa danced on stage and encouraged the kids to mimic her movements. Next was a boisterous take on "The Wheels on the Bus", during which the kids were given balls to play with while singing along.
Mozart for Munchkins concludes each concert with an instrument petting zoo, allowing the kids to get up close and personal with the instruments. During this time, the kids also got to meet and interact with Baa Baa, exchanging hugs and photos, and participating in our board book giveaway. Baa Baa even spent the last few minutes of the event partaking in the instrument petting zoo herself, trying her hand at the violin and ukulele!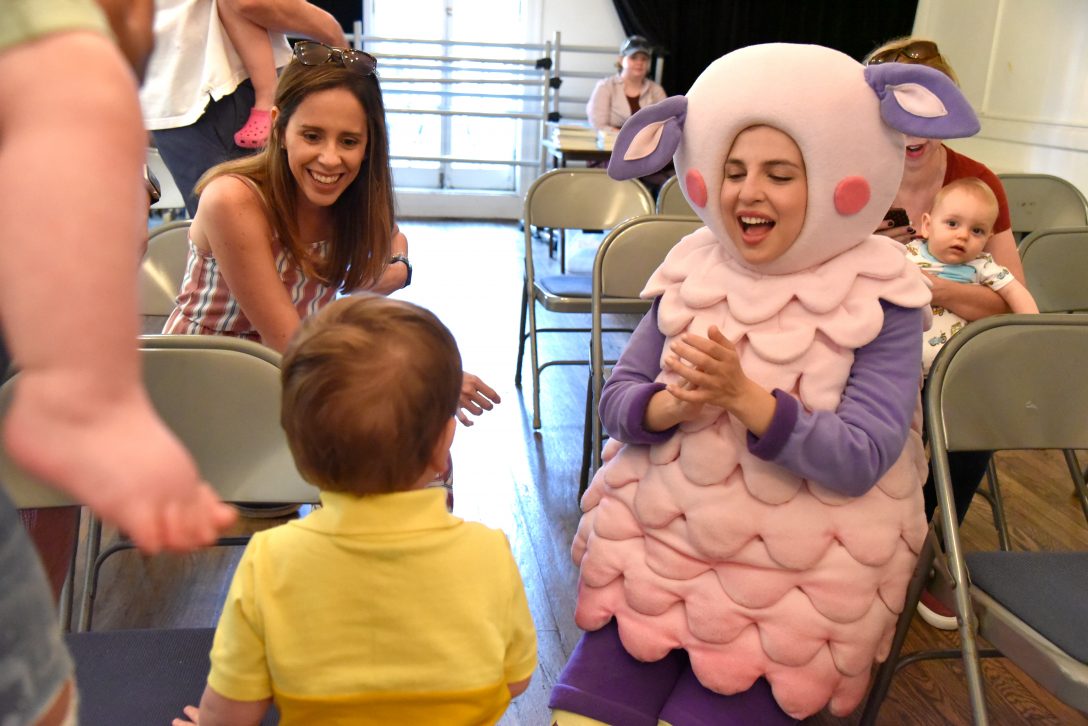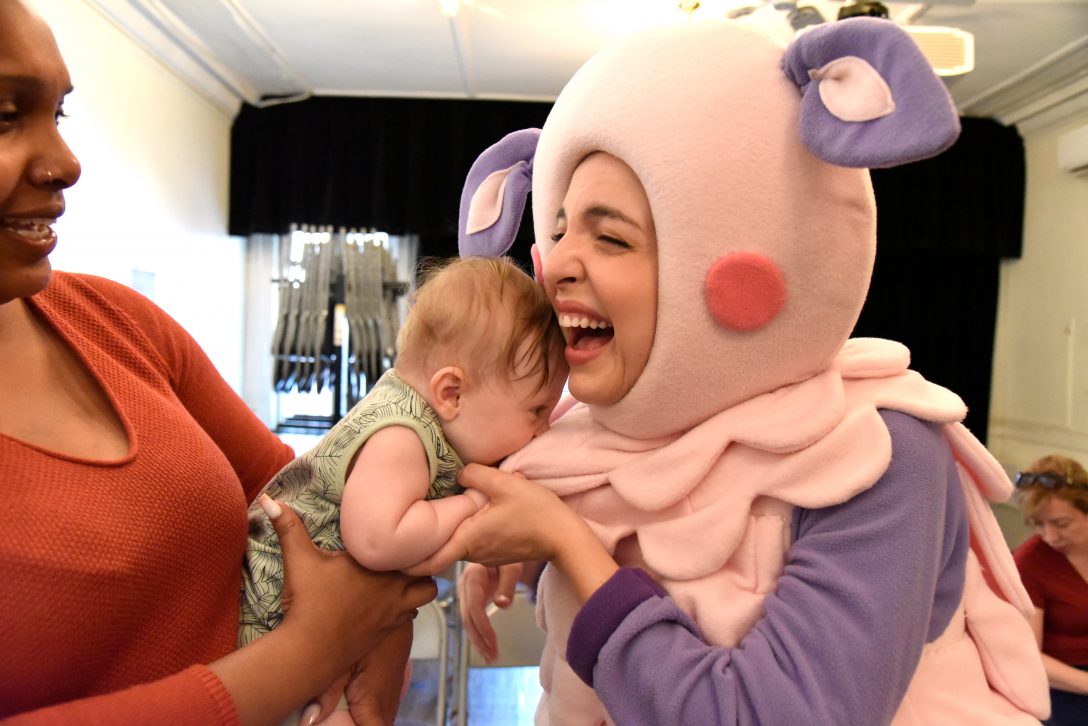 The event was a delightful blend of Mozart for Munchkins' mission to bring classical music to life for kids, and Mother Goose Club's mission to bring joyful learning to families!
To stay up-to-date on our future live collaborations with Mozart for Munchkins and others, follow us on Facebook and Instagram, and join our mailing list. And to learn more about Mozart for Munchkins, check out their website and the featured blogs below!