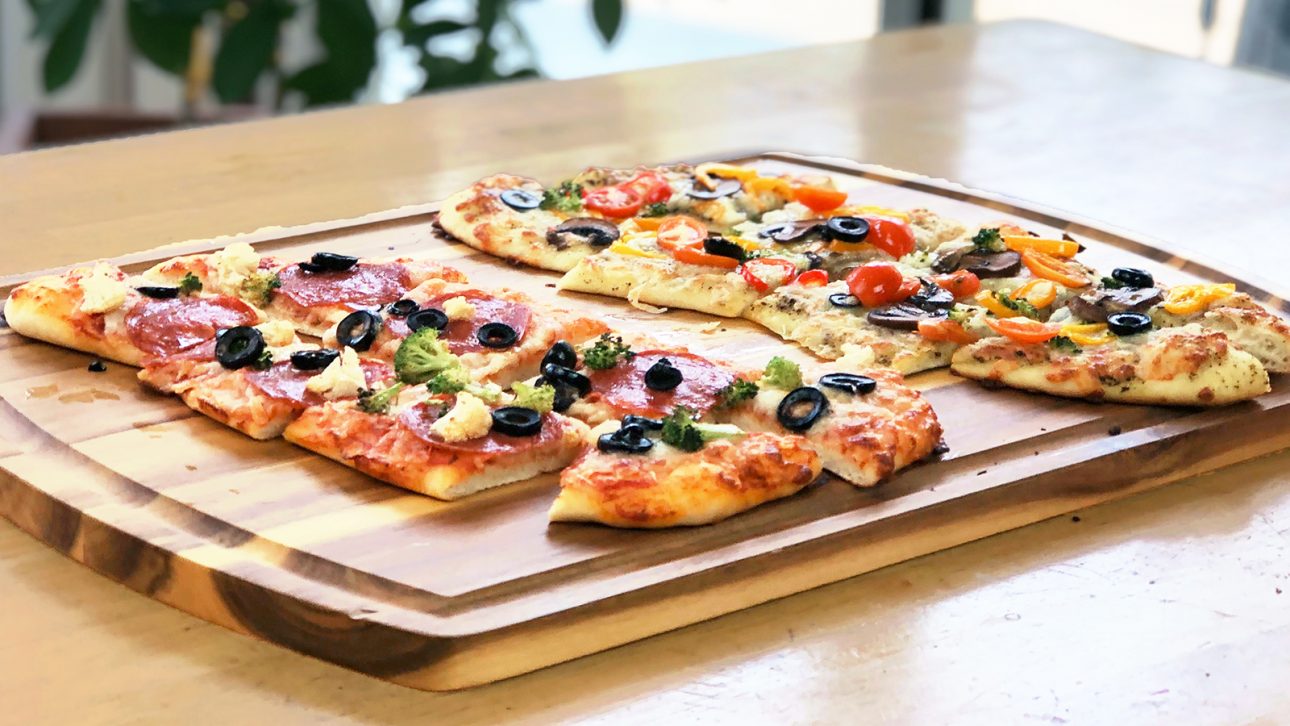 The next time you are at the grocery store, pick up a few key ingredients and you might enjoy your next pizza night without the carb hangover in the morning. The following recipe is so simple, you can have pizza on your dinner table faster than if you ordered delivery. Everyone can pick their own toppings and the leftovers make a great school lunch for the kids. You can also make this in a toaster oven if you don't have a conventional oven available.
Total time: 25 minutes
Servings: 4
16 oz premade pizza dough
½ cup pizza sauce
½ cup pesto sauce
1 cup button mushrooms
1 cup bell pepper
½ cup black olives
8 oz shredded mozzarella
1 cup fresh tomatoes
1 cup broccoli and cauliflower
6 oz sliced pepperoni
2 tablespoons flour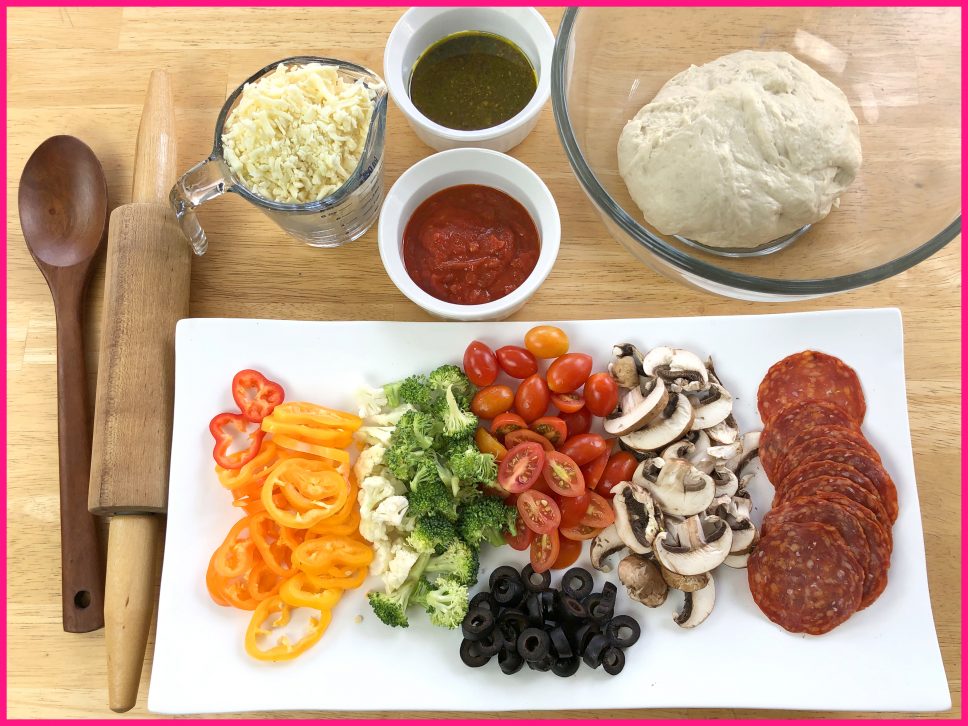 Preheat your oven to 475, then divide the premade dough into two round balls. Dust your workstation with flour to avoid sticking, and roll each piece of dough into an oval shape.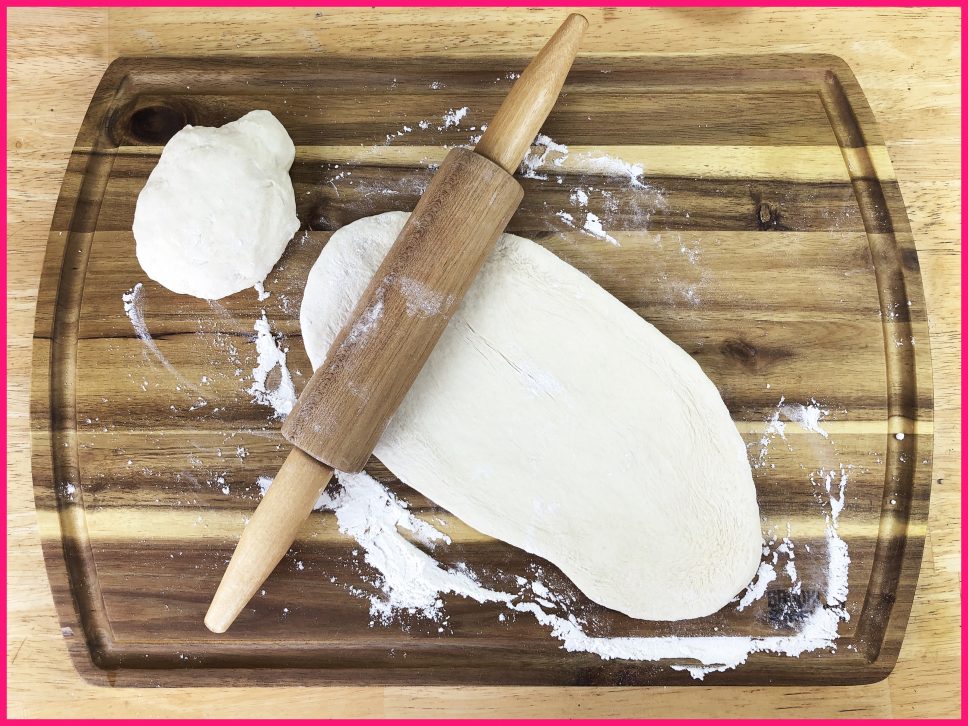 Using a large spoon, apply either pizza sauce or pesto onto the dough, leaving about ¼ inch of space around the edges.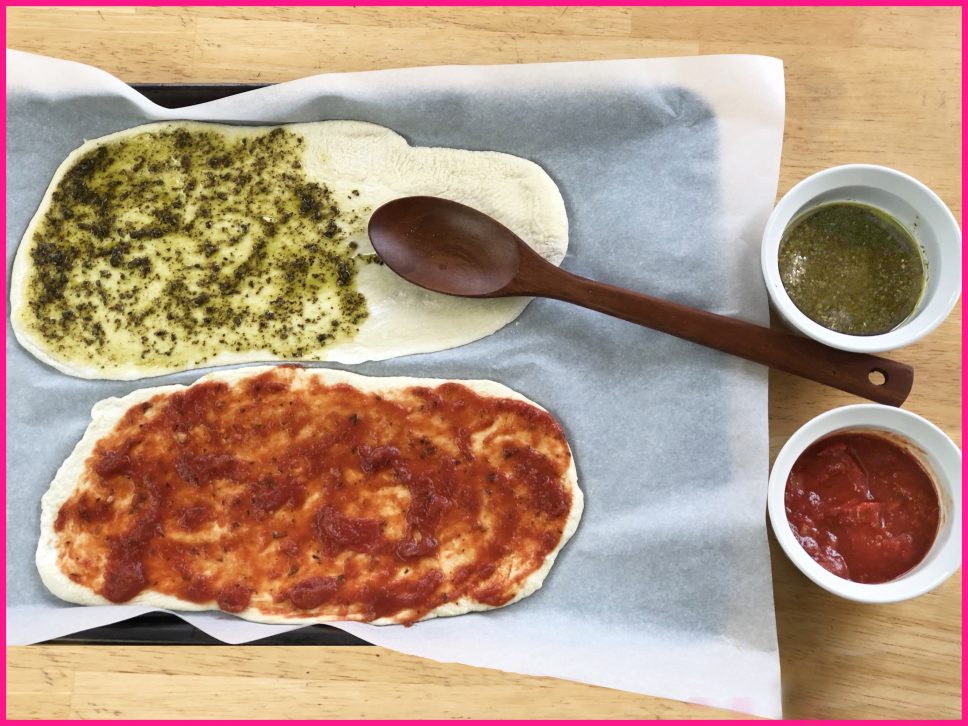 Sprinkle the mozzarella cheese over the sauce liberally first, then pepperoni followed by your veggies. Try not to crowd your toppings too much as they will not be in the oven long. If you plan to use sausage or chicken, I'd recommend browning it in a pan beforehand to make sure everything is properly cooked.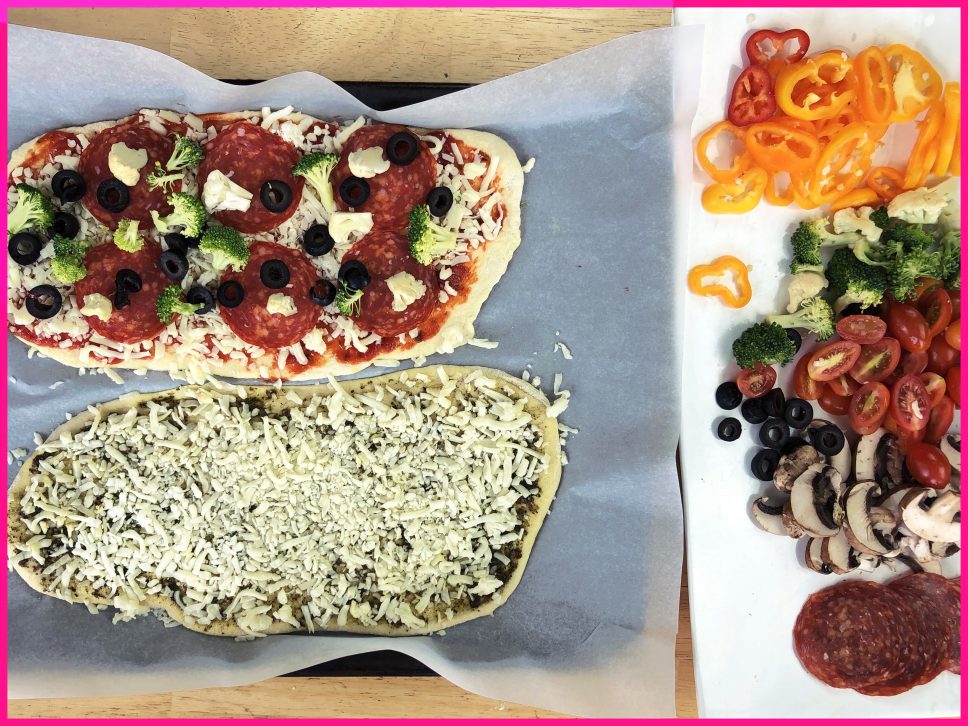 Slide your creations into the oven for 8-10 minutes. When the edges of the crust and the cheese starts to brown, you are done!
Don't forget to share your creation with us on social media! We would love to see what you and your family made together on Facebook, Instagram, or email us at [email protected].