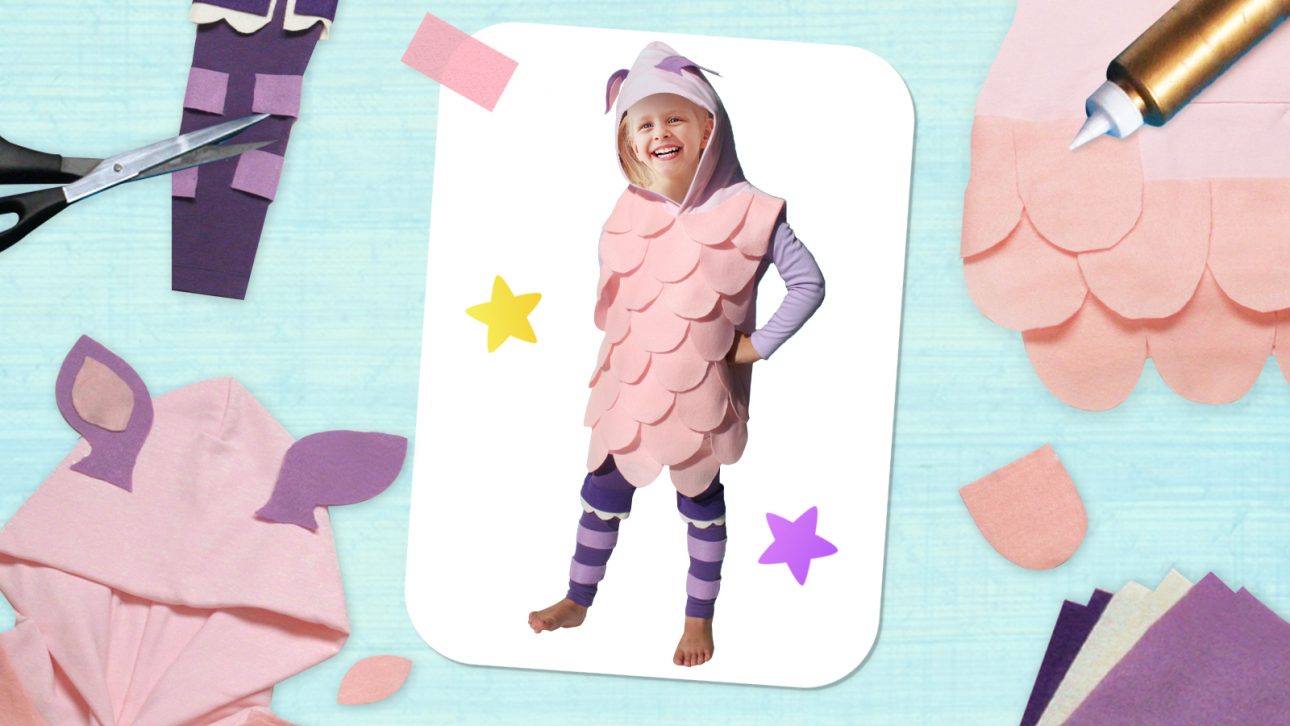 Is your child a fan of Baa Baa Sheep? Bring Baa Baa to life with this simple and affordable costume craft! Costumes can elevate your child's pretend-play and involving them in the crafting process has tons of benefits. Projects like this help develop problem-solving and fine motor skills, creativity, imagination and artistic expression in children of all ages.
While making costumes, you can talk to your child about following directions (including what steps come first, next and last), help them count materials and talk about shapes. If your child is an early reader, you can also practice reading and comprehension skills by having them help read the instructions below.
Crafting time is bonding time – encourage discussion, questions and artistic liberties along the way. Remember – your finished product will only last so long, but the memories you create crafting will last a lifetime. Making a DIY Mother Goose Club costume is a great activity for super-fan birthdays, Halloween or dress-up!
Materials:
All the materials you need are below. Most everything can be found around the house or at your local store. Get creative, improvise and let us know what works for you!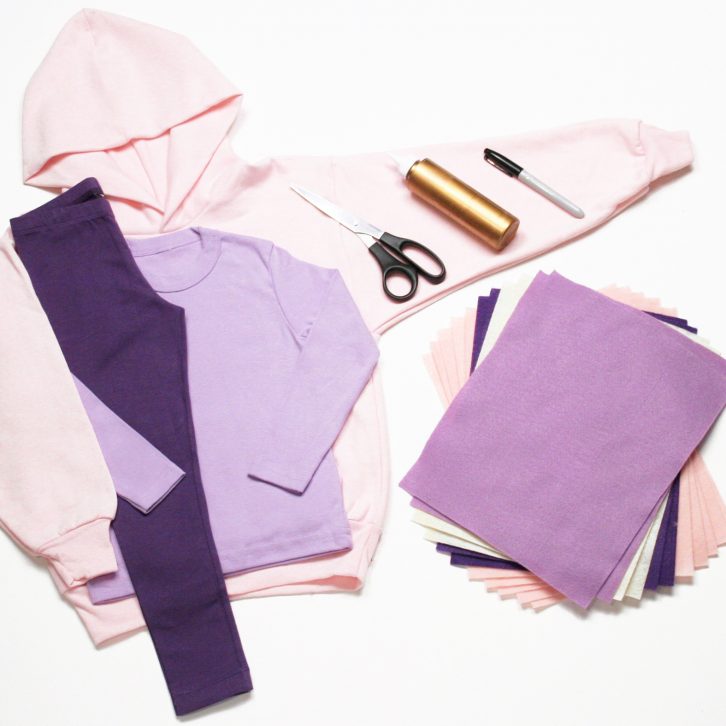 Pink hooded sweatshirt
Long sleeve light purple shirt
Dark purple leggings
Felt: pink, cream, light and dark purple
Scissors
Marker
Glue
Step 1: Baa Baa's Sweatshirt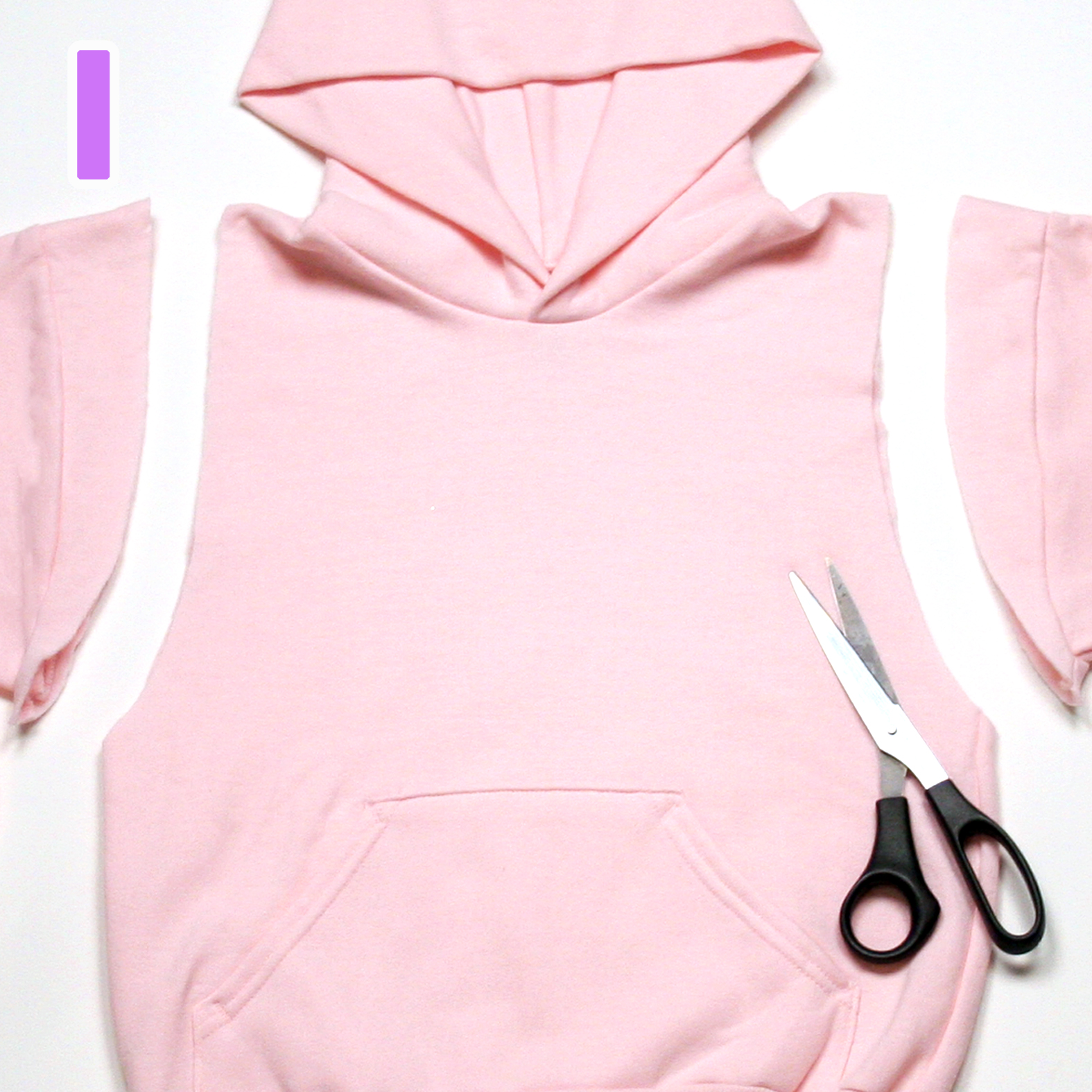 Cut the sleeves off the sweatshirt. Aim to cut about an inch away from the shoulder seams.
Step 2: Baa Baa's Wool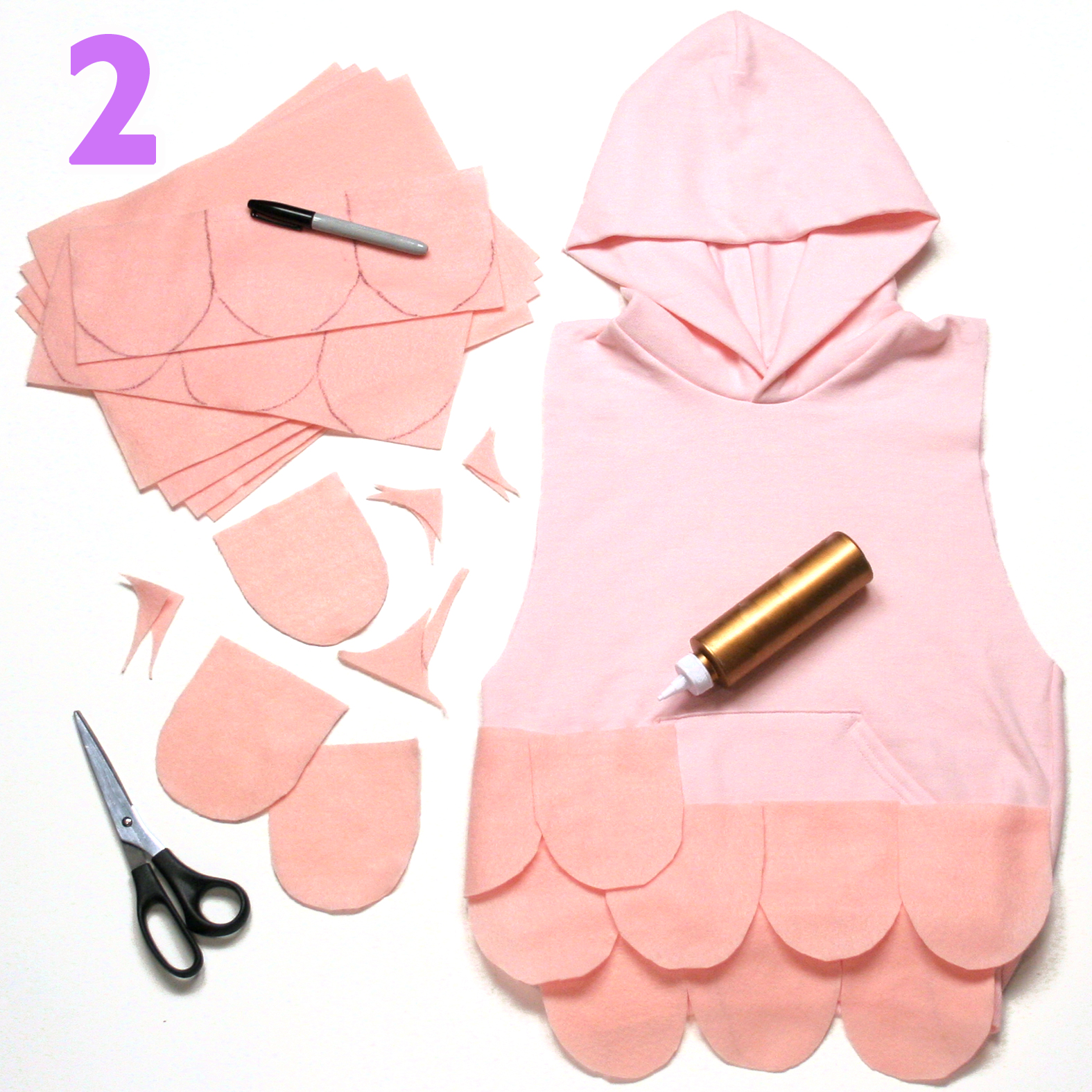 Next, cut your pink felt into petals! These are going to act as Baa Baa's wool. Glue the petals in straight rows across the sweatshirt, starting from the bottom. Try to keep the glue to just the top of the petals so that they create a more textured, ruffled look.
Step 3: Baa Baa's Ears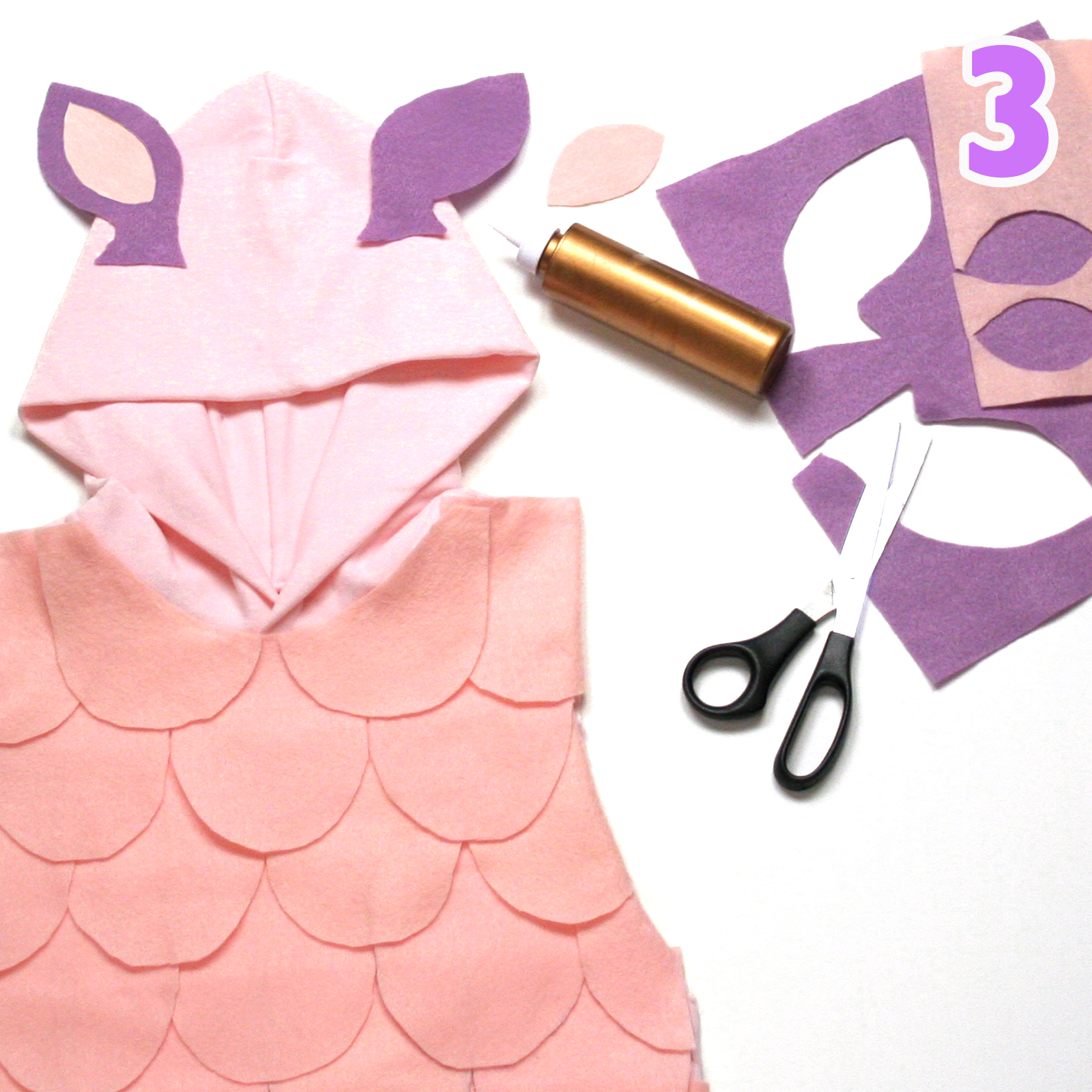 It's time to make Baa Baa's ears! Cut the light purple felt into outer ears, and the pink felt into inner ears. Glue them together and glue the finished ears onto the hood of the sweatshirt
Step 4: Baa Baa's Leggings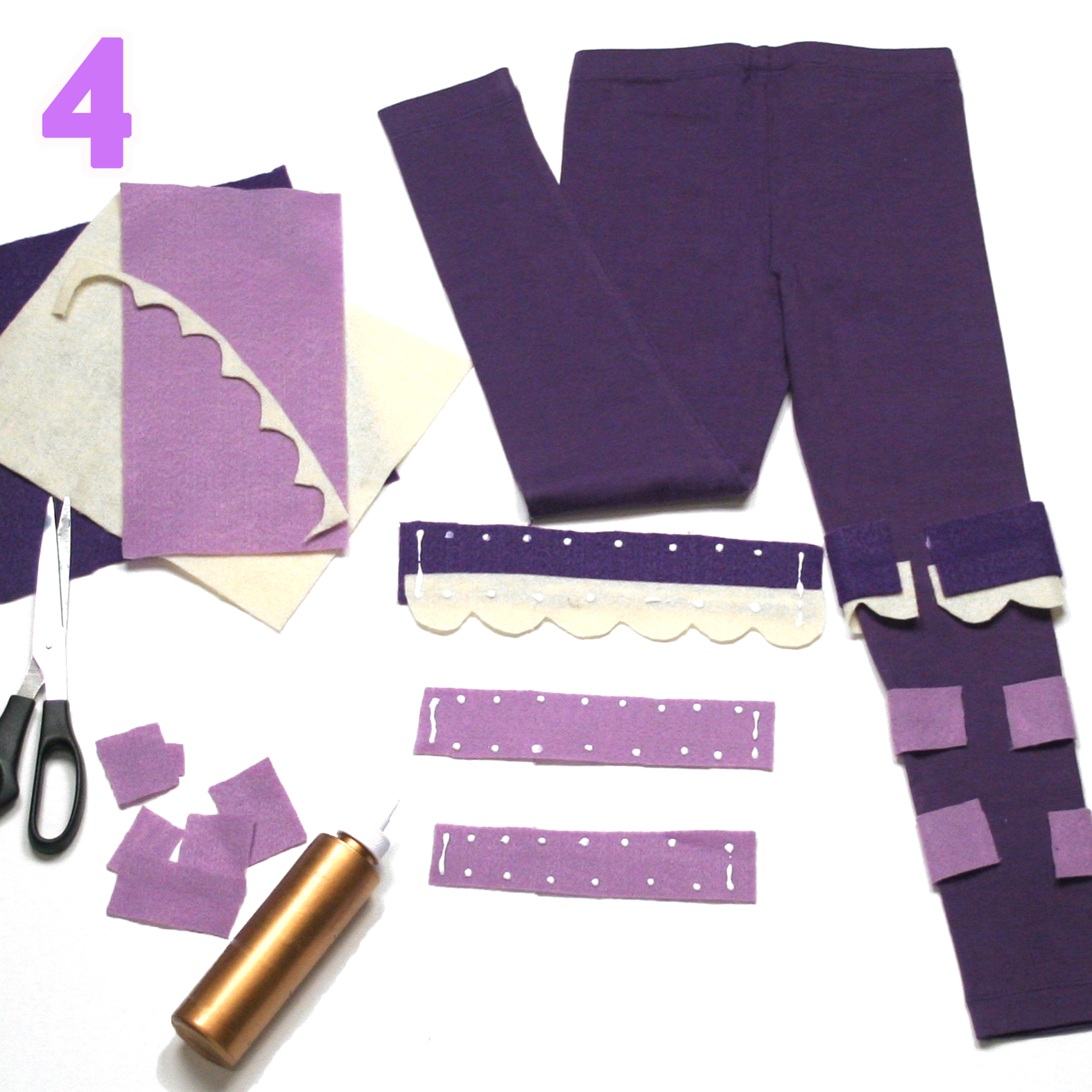 Finally, it's time to make Baa Baa's leggings. First, cut two stripes from the purple felt, about 1.5 inches thick. Cut a third stripe of dark purple, and a ruffly stripe of cream felt, and then glue them together as shown above. Glue and wrap the felt stripes around the leggings, but make sure to leave a gap at the back so they don't bag up or cause any discomfort.
Wear It and Share It!
Once everything is dry and set, it's time to get dressed up!
Share your finished product on Facebook, Instagram or Twitter using #mothergooseclub! We love getting crafty and celebrating with Mother Goose Club families around the world!
For a simpler, everyday look, you can also try Mother Goose Club t-shirts. Designed based on feedback from you, the fans, MGC t-shirts are stylish, soft, durable and parent-approved!
Try Them All!