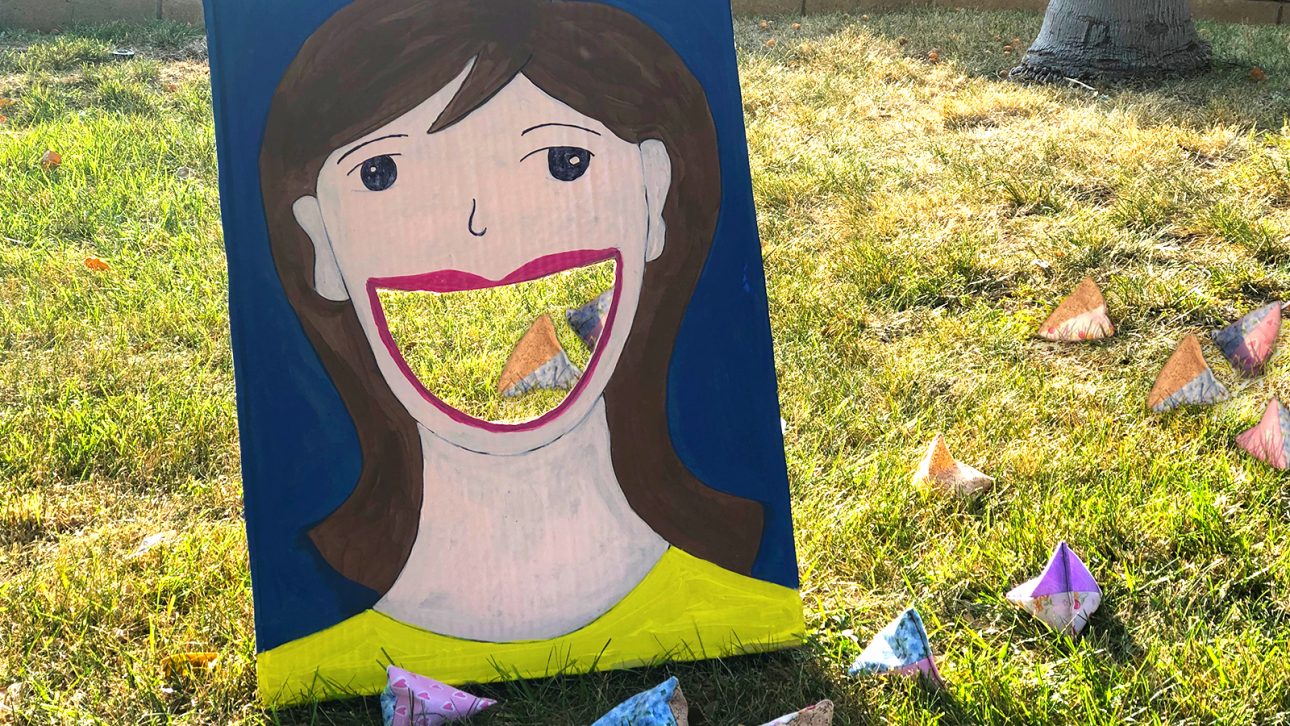 Summer is officially here! It's never too early to start filling up the calendar with family activities and outings. This one can be done in the comfort of your own backyard and doubles as an artsy craft. So let's break away from screentime for a moment and get active!
Materials:
All the materials you need are below. Most everything can be found around the house or at your local store. Get creative, improvise and let us know what works for you!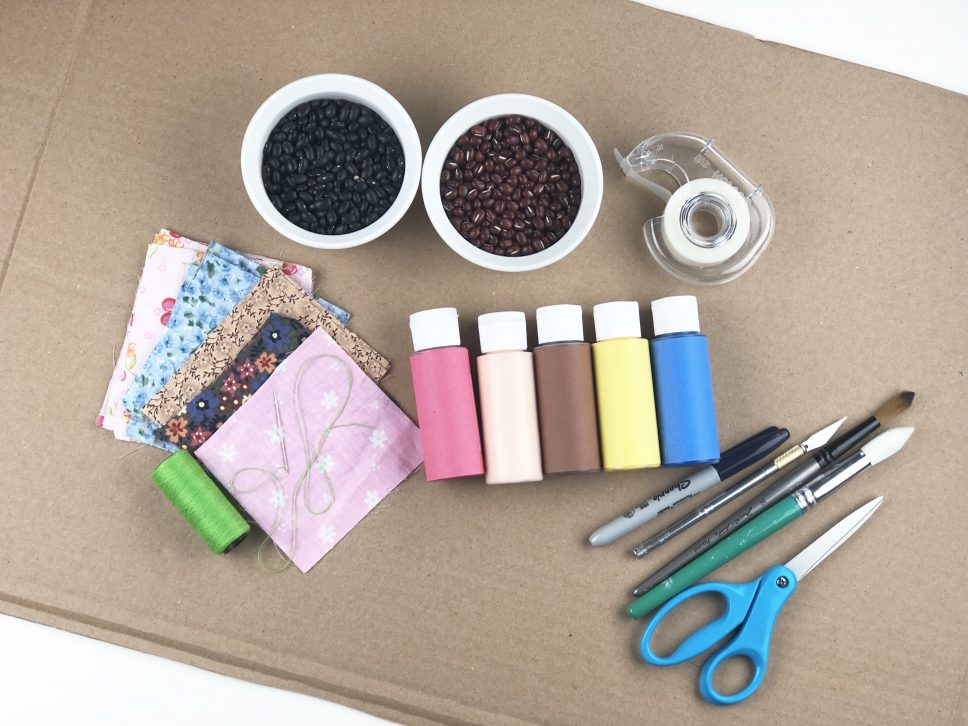 Cardboard
Paint and paint brush
Black sharpie
Beans
Fabric cut into squares
Sewing thread and needle
Tape
Scissors
Step 1 – The Target: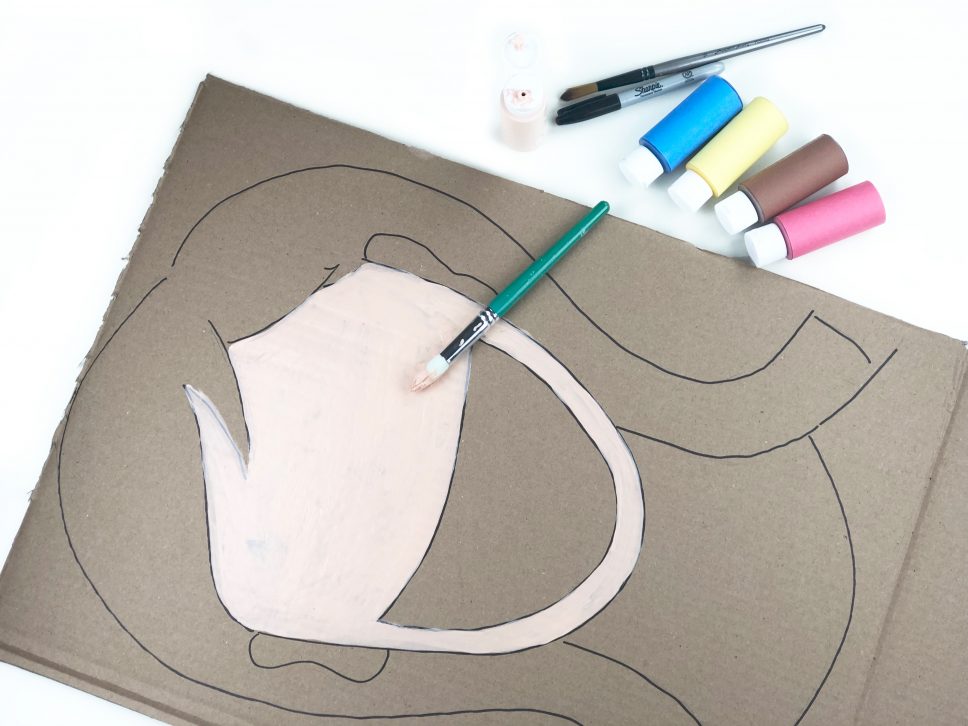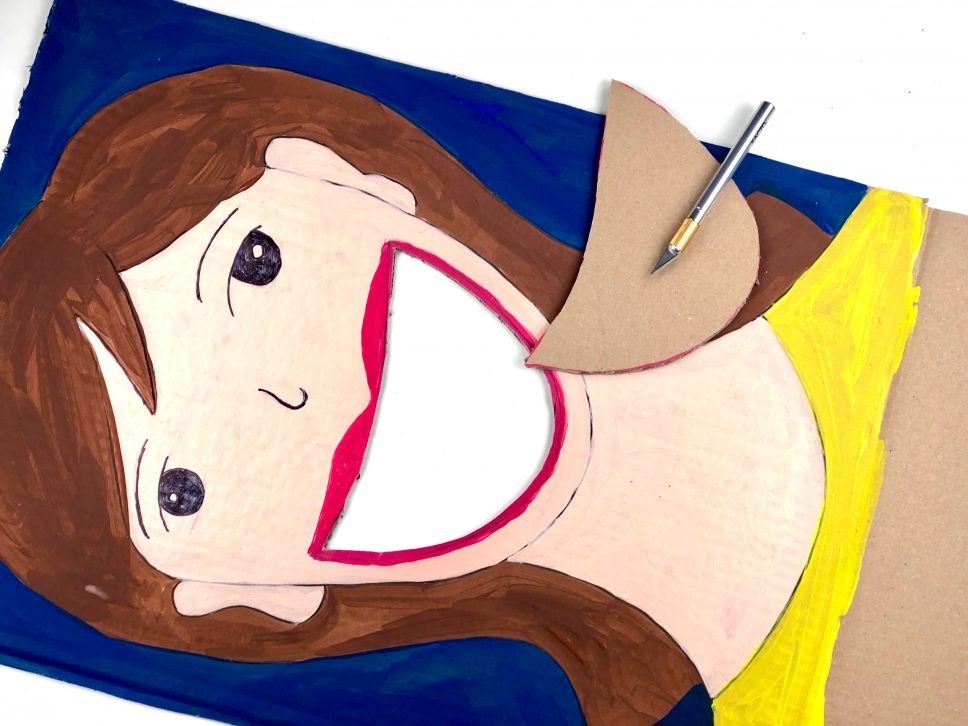 Sketch out your character using your black sharpie, and then paint. Feel free to improvise with yours – maybe even try making a Mother Goose Club character!
Once your paint is all dry, cut out a mouth opening – this will be your target, so it can be a bit exaggerated!
Step 2 – The Bean Bags: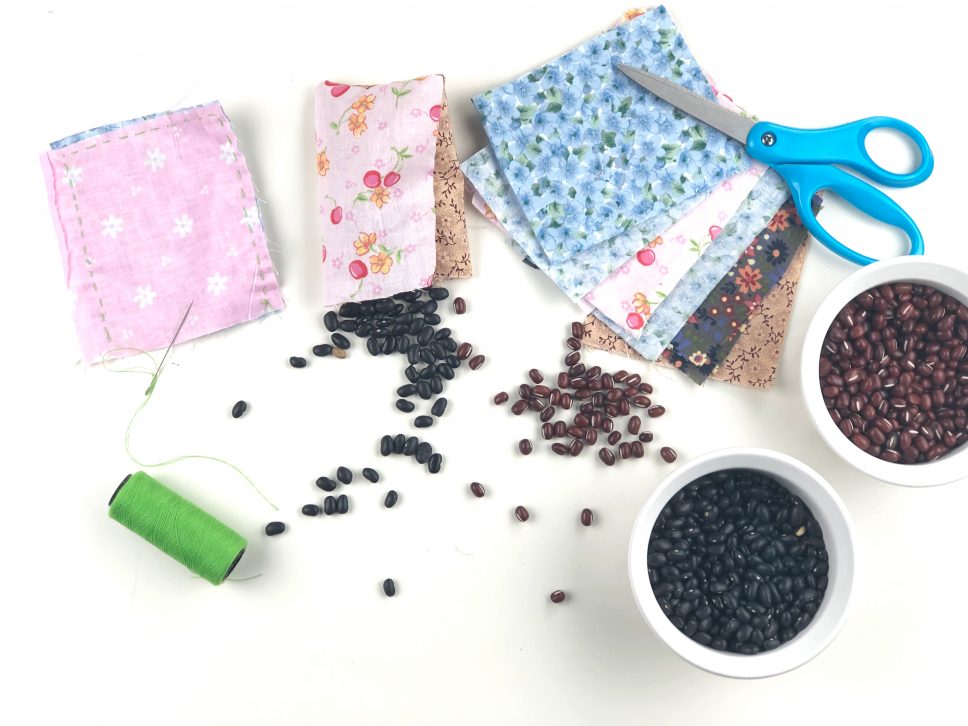 We created our own bean bags using some old fabric cut into squares, beans and sewing thread. If you'd prefer to keep it simpler, improvise with some household objects or purchase a few pre-made bean bags.
Step 3: Play!
Now that your target and beanbags are ready, head outside and play! Make a game out of it – split up into teams and engage in some family-friendly competition!
Share With Us!
We hope you enjoyed getting active and crafty with us. Share your thoughts and creations on Facebook, Instagram or Twitter using #mothergooseclub!