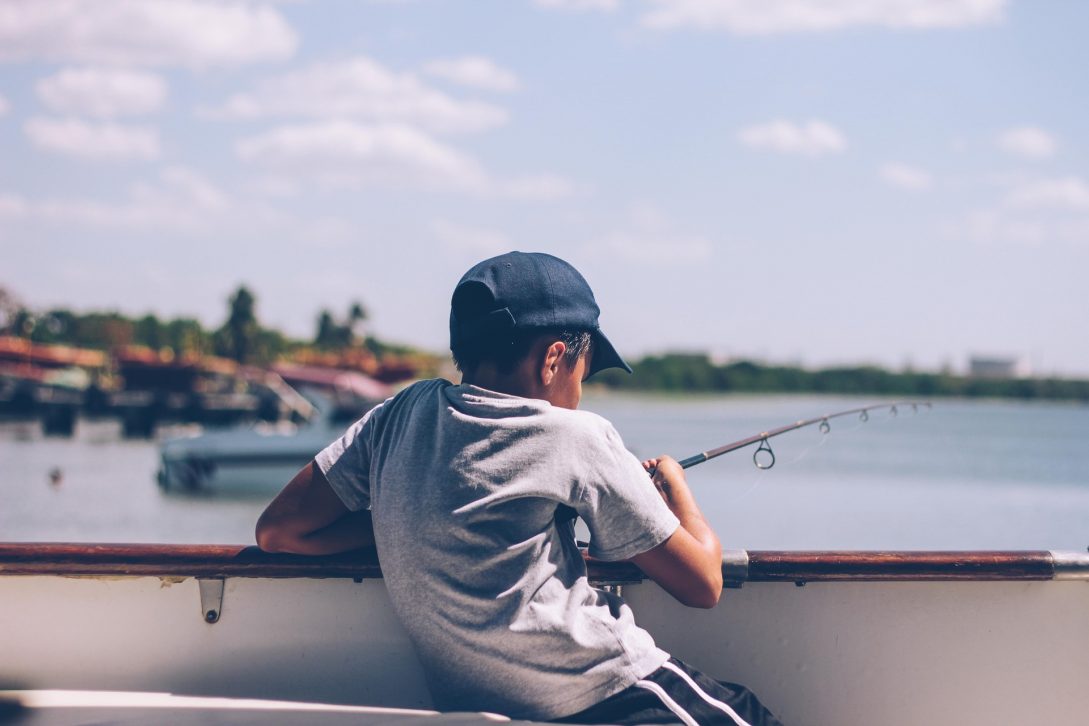 Summertime provides the perfect opportunity to introduce kids to fishing. Boys and girls alike can experience the excitement from reeling in their first fish. Teaching kids as young as 4 years old can be a simple task that doesn't require a ton of preparation or equipment. Here are some quick tips on how you can make your first family fishing adventure a memorable one!
Tip 1: Beginner's fishing kits are easy and affordable
You can find kids fishing kits for as little as $30-$40 on Amazon – I like this PLUSINNO kit. Instructions are usually on the packaging, so you aren't required to be a pro yourself…just good at reading!
Tip 2: Don't overthink bait
No need to aim for a trophy fish the first time. Check your kitchen for a can of kernel corn or dice up a hotdog – both can work great as bait for sunfish.
Tip 3: Kids won't always need a license
Many states allow children under 16 to fish without a fishing license. But just be aware that if you want to fish alongside them, you'll likely need to obtain one for yourself.
Tip 4: Bring the whole family
Pack a picnic basket or a frisbee, too. This way, everyone can still enjoy being outdoors and appreciate nature even if they'd rather not partake in the fishing! Fishing is also a great opportunity to have a discussion about the importance of clean water and conservation.
I took my nephews when they were 6 and 9 years old and they absolutely love it whenever we go now. If you are looking for something fun to do together with your kids this summer, give fishing a try. It's a lot easier than you think!