When I was a little girl, we'd run hard in the green grass, climb trees and make up dance routines until we were called in to dinner. Hearty, hot home cooked meals were prepared daily by my German grandma, Laura.
When we charged through the patio door into the kitchen, the intoxicating smell of onions and garlic immediately made you feel loved, even if it made your stomach grumble. While we'd wait for hot entrees to cool, we'd indulge in this refreshing cucumber salad.
I love how this pretty green salad balances out the other savory and sweet flavors you traditionally find at a BBQ, making it perfect for all your summer gatherings. The ingredients outlined below are simple, inexpensive and easy to throw together. It's cool, crunchy, has the tiniest bite from the garlic (you can add more or less depending on your obsession – mine is quite strong). I hope you enjoy this recipe as much as my family will be this weekend!
Ingredients
3 large cucumbers
1 teaspoon salt
1 tablespoon white vinegar
3 tablespoons sour cream
3 cloves minced garlic
1 bunch of green onions diced
Paprika for garnish
Peel your cucumbers and slice them very thin. Sprinkle with salt, mix very well and allow to stand until soggy.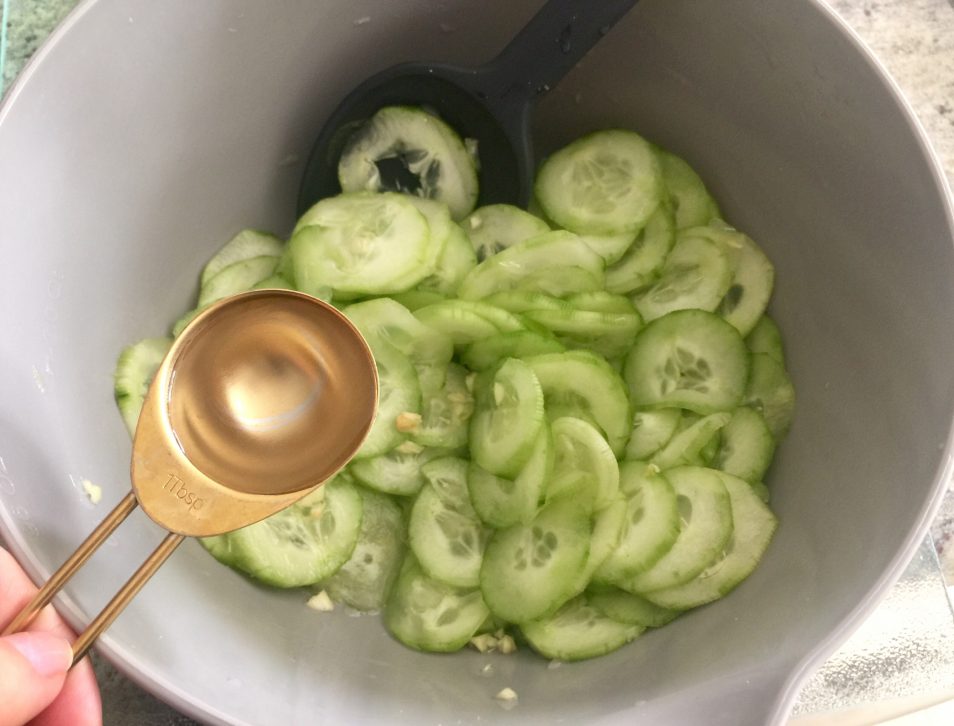 Add all other ingredients (saving chives and paprika for ganrish) mix, garnish, serve and enjoy!