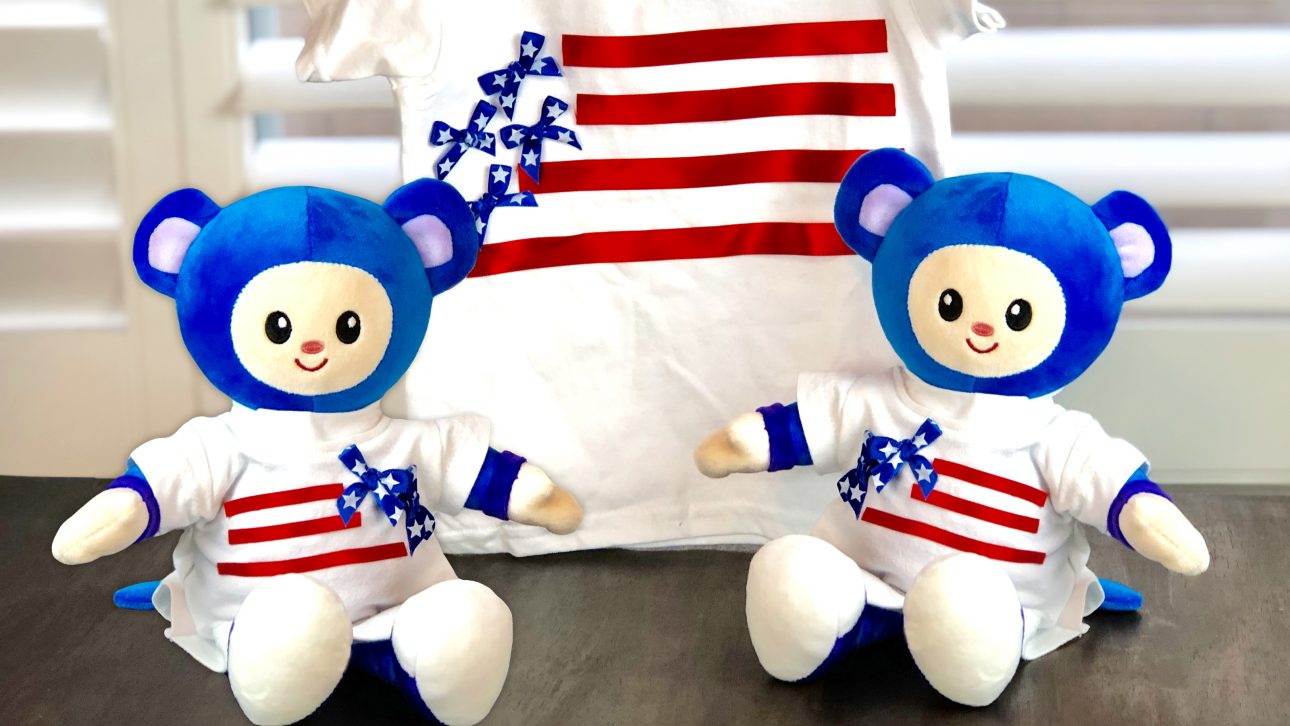 With July 4th just around the corner, we put together a fun and simple craft that's not only wearable, but so fashionable that you and the kids will steal the show at the cookout!
Outside of the cool tees you'll have when finished (for you or your plush dolls!), this craft is also a great opportunity for the little ones to practice their fine motor skills and learn about the American flag! If they aren't confident in using scissors just yet, handle that one yourself, but encourage them to get crafty and creative with the rest of the steps!
Materials:
All the materials you need are below. Most everything can be found around the house or at your local store. Get creative, improvise and let us know what works for you!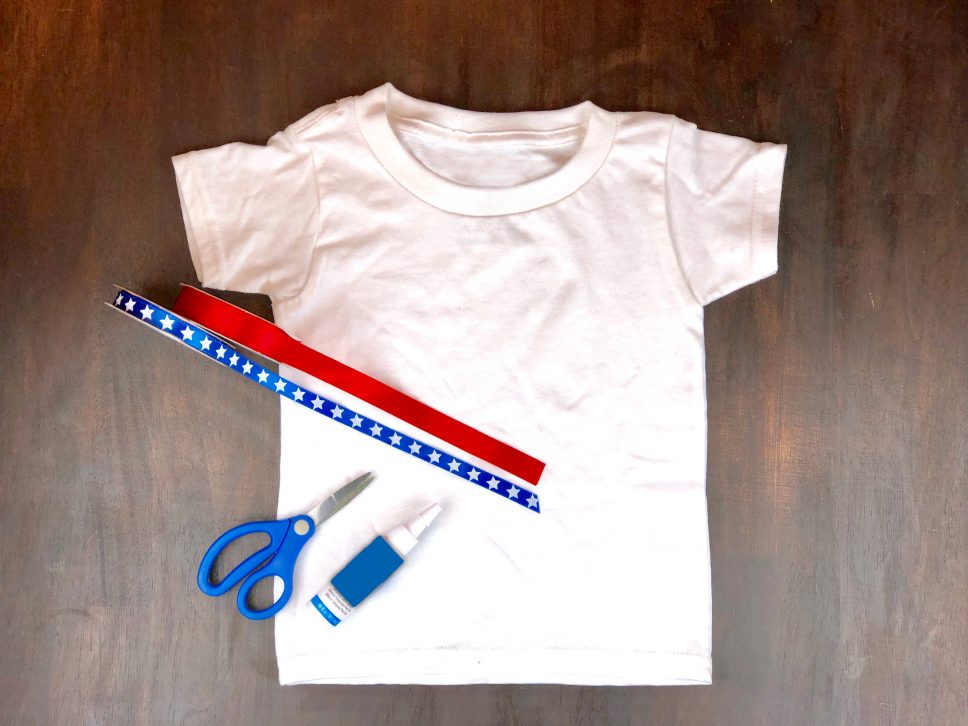 Blank white t-shirt
Roll of red ribbon
Roll of blue ribbon with star pattern
Fabric glue
Scissors
Step 1 – Stars and Stripes: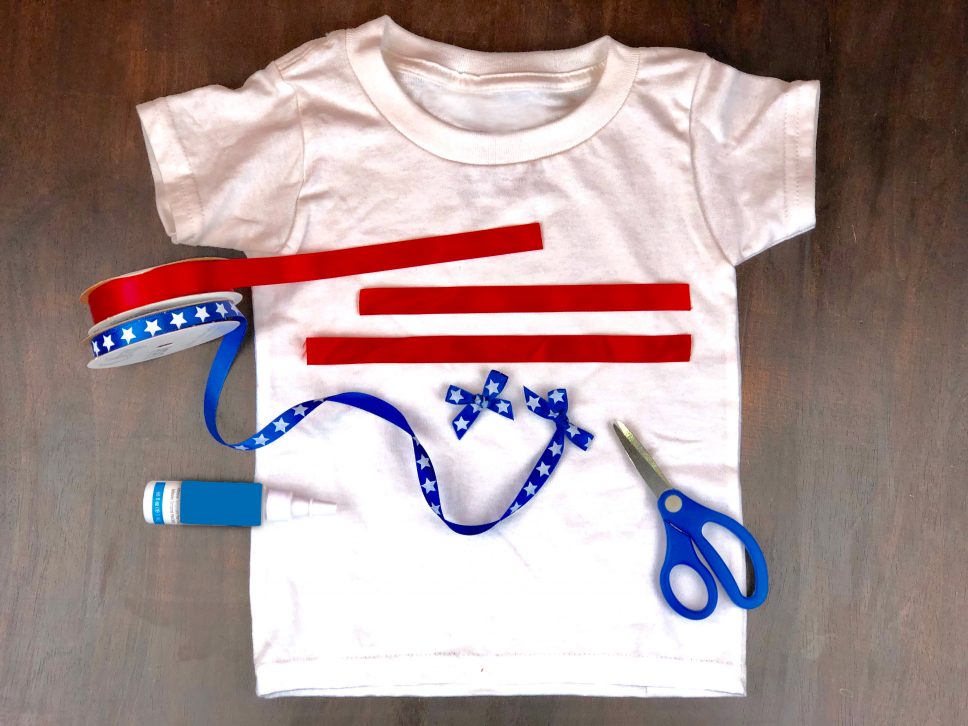 For your stripes, cut 3-4 strips of red ribbon depending of the size of the shirt you are making. The strips should vary in length, with one long strip making up the bottom of the flag, and then some shorter strips to accommodate for the stars.
Now it's time to make the stars. Unravel a good length of the blue ribbon and tie it into a bow shape before cutting. Just like the stripes, choose the number of stars based on the size of the shirt, and how big you're making your ribbon bows. 2-4 should do the trick!
Step 2 – Put It All Together: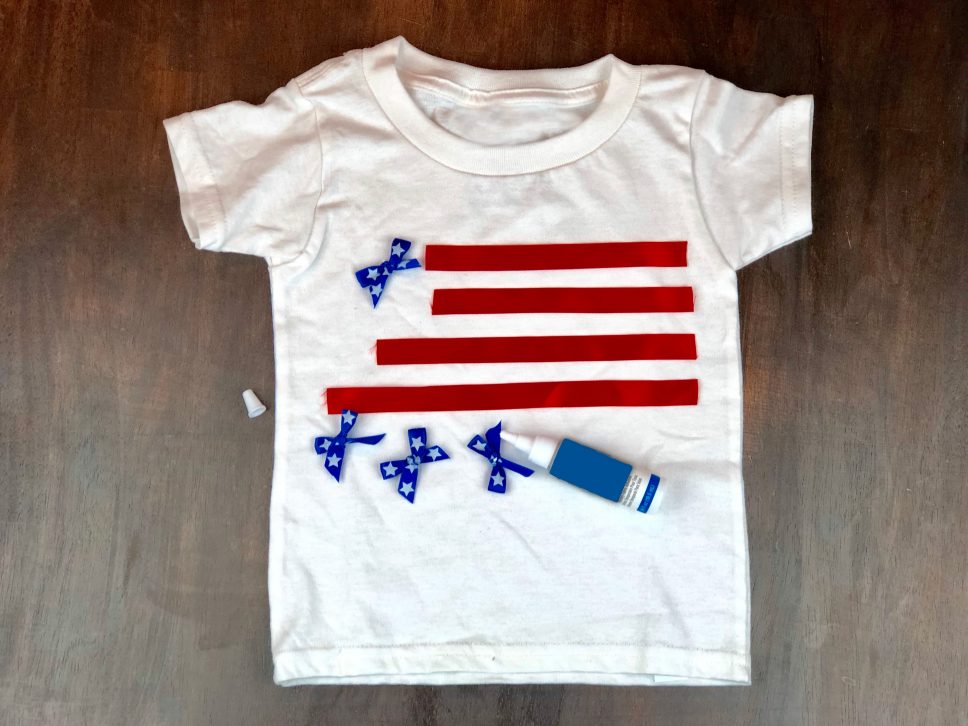 Glue your stars and stripes onto the shirt to make the flag! We recommend putting the bows on a slant to give the design some extra character. Let the glue dry before wearing to ensure all the ribbon stays put!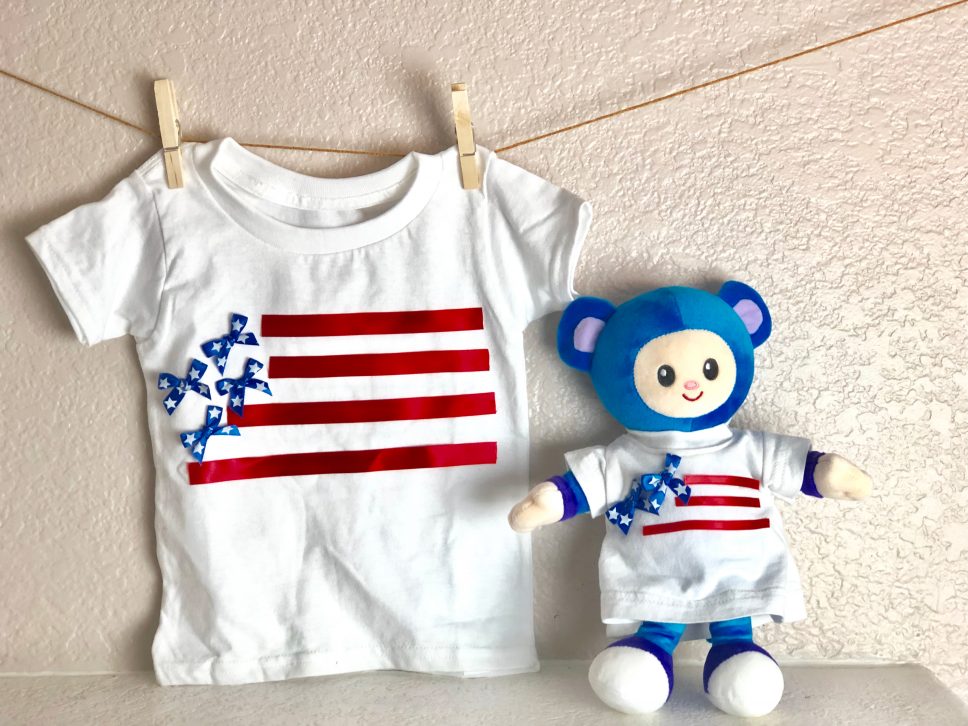 Share With Us!
Now you're ready to show off your new t-shirts! Rock 'em with pride this Fourth of July, and make sure to tag us in your outfit pics using #mothergooseclub on Facebook, Instagram and Twitter!
Happy Fourth!