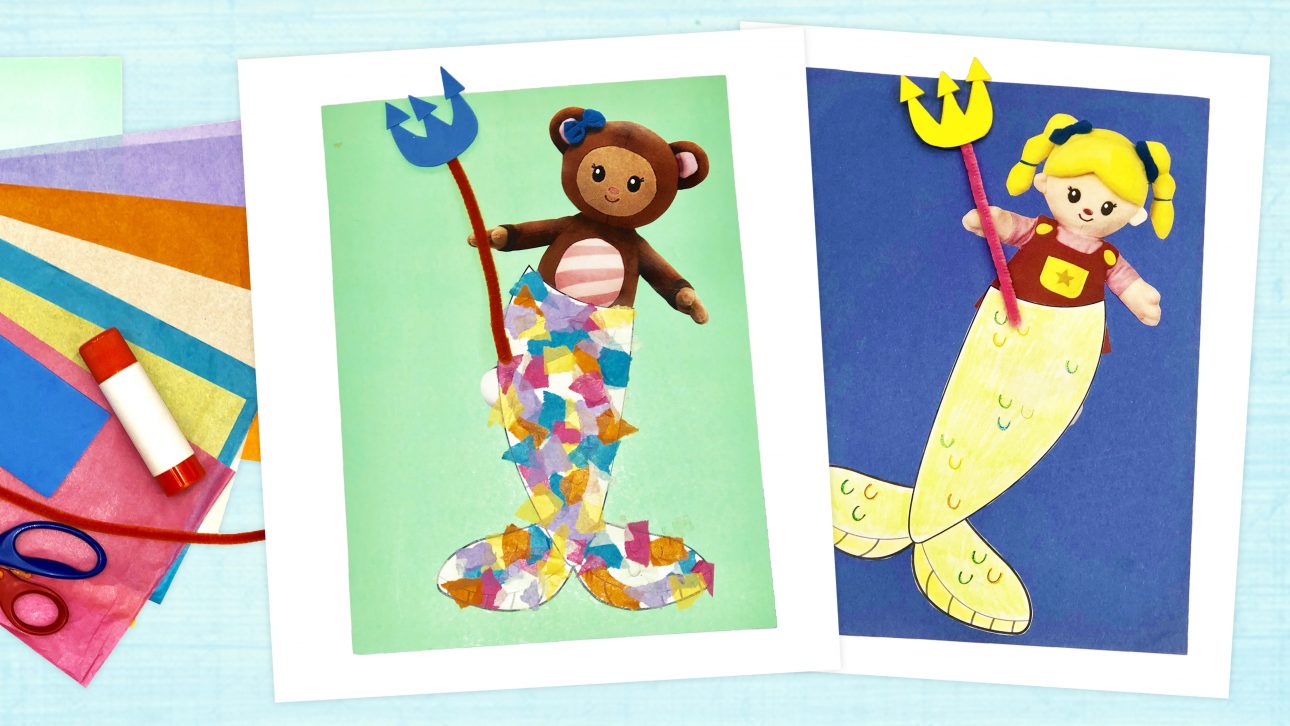 Sing and swim under the sea in our new summer video, "Mermaid Song", and then try crafting your own Mother Goose Club mermaids by following the simple instructions below!
Mother Goose Club, mermaids and crafting – the perfect combo for a fun, summer activity!
Materials:
All the materials you need are below. Most everything can be found around the house or at your local store. Get creative, improvise and let us know what works for you!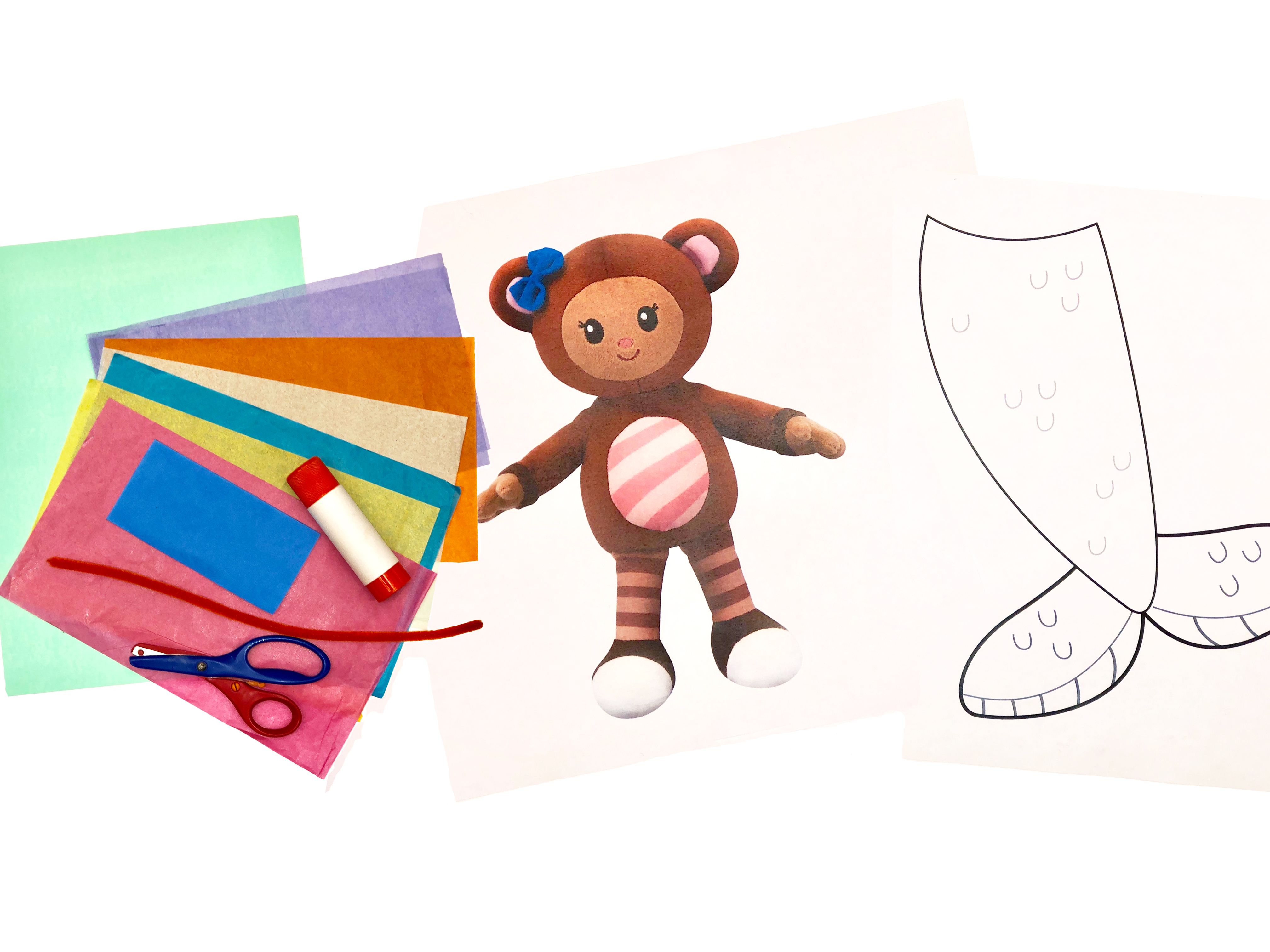 Construction paper
MGC character printouts or drawings
Mermaid tail printout or drawing
Crayons or colored pencils
Tissue paper (optional)
Pipe cleaner (optional)
Glue
Scissors
Step 1 – Cut: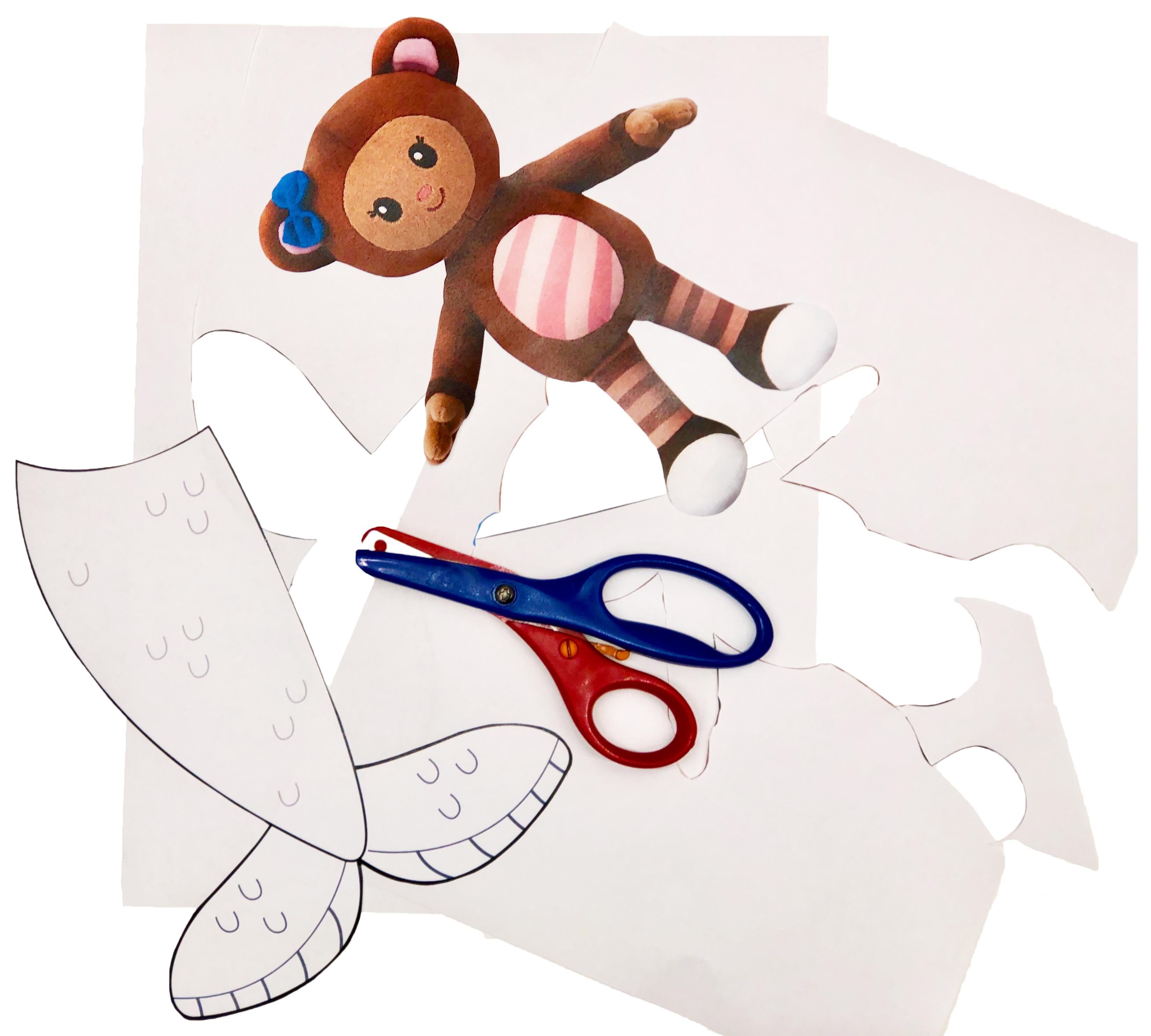 Cut out your MGC character printout/drawing and your mermaid tail printout/drawing.
Step 2 – Decorate: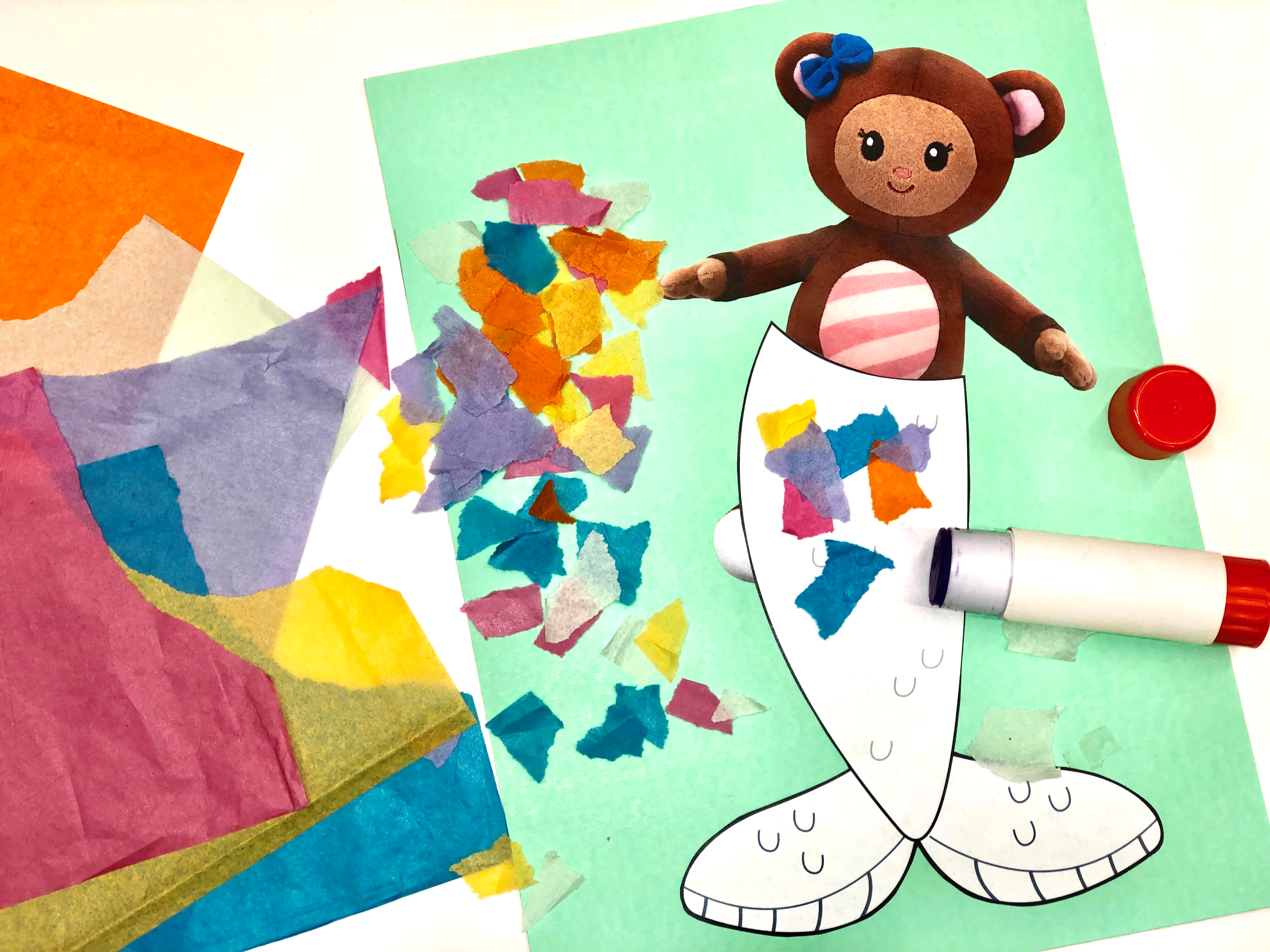 Glue your character and mermaid tail onto a piece of colored construction paper. Then start decorating! We ripped up some colorful tissue paper and glued them onto the tail. You could also use crayons or colored pencils for your tail decor.
Step 3: Accessorize!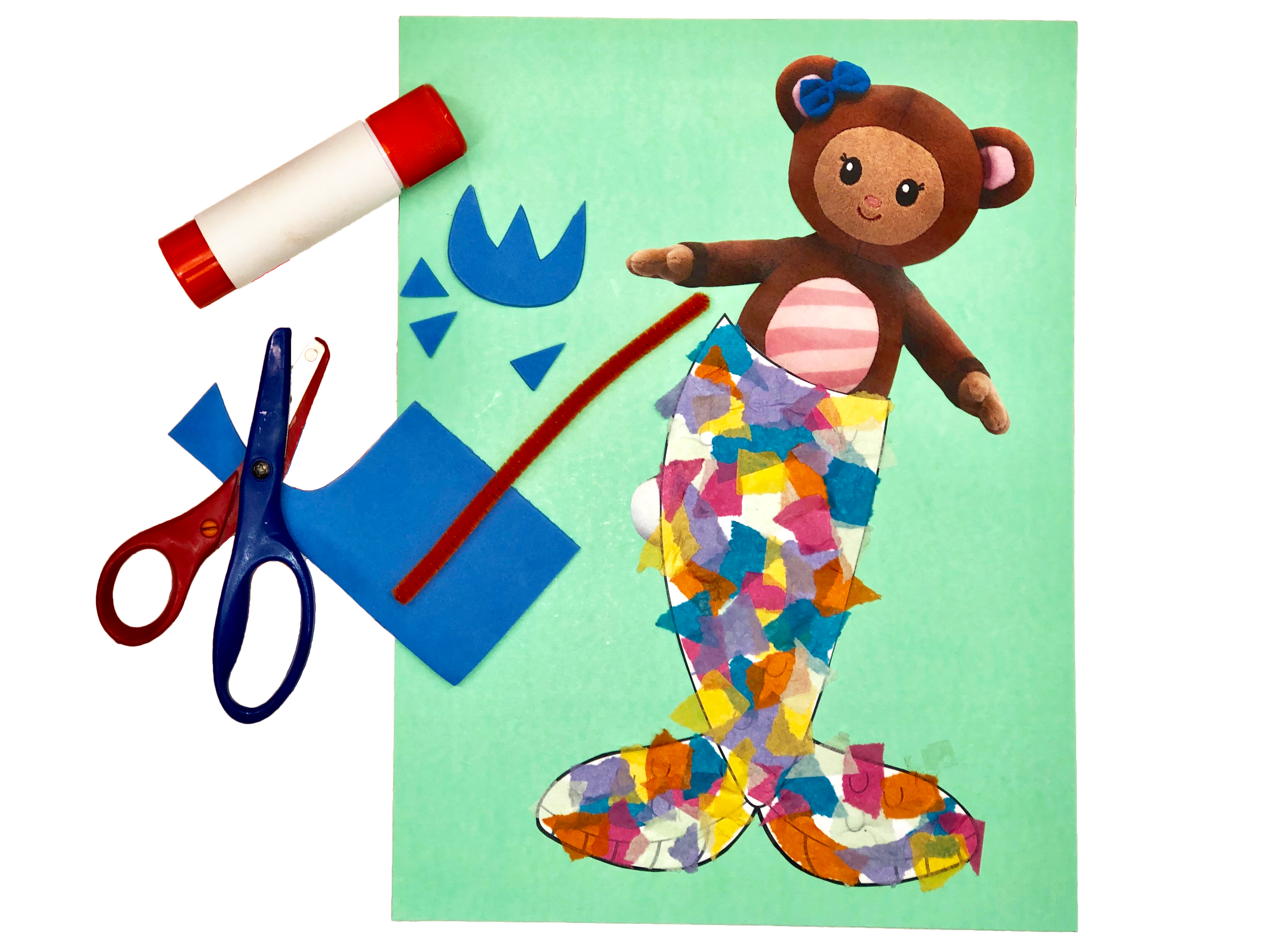 Use your construction paper and piper cleaner to craft a wand and crown for your mermaid!
Encourage the kids to get creative here – there's no such thing as too many mermaid accessories!
Share With Us!
You're all done! Try making all of the Mother Goose Club characters, or something else completely outside the box. Share your thoughts and creations on Facebook, Instagram and Twitter using #mothergooseclub!