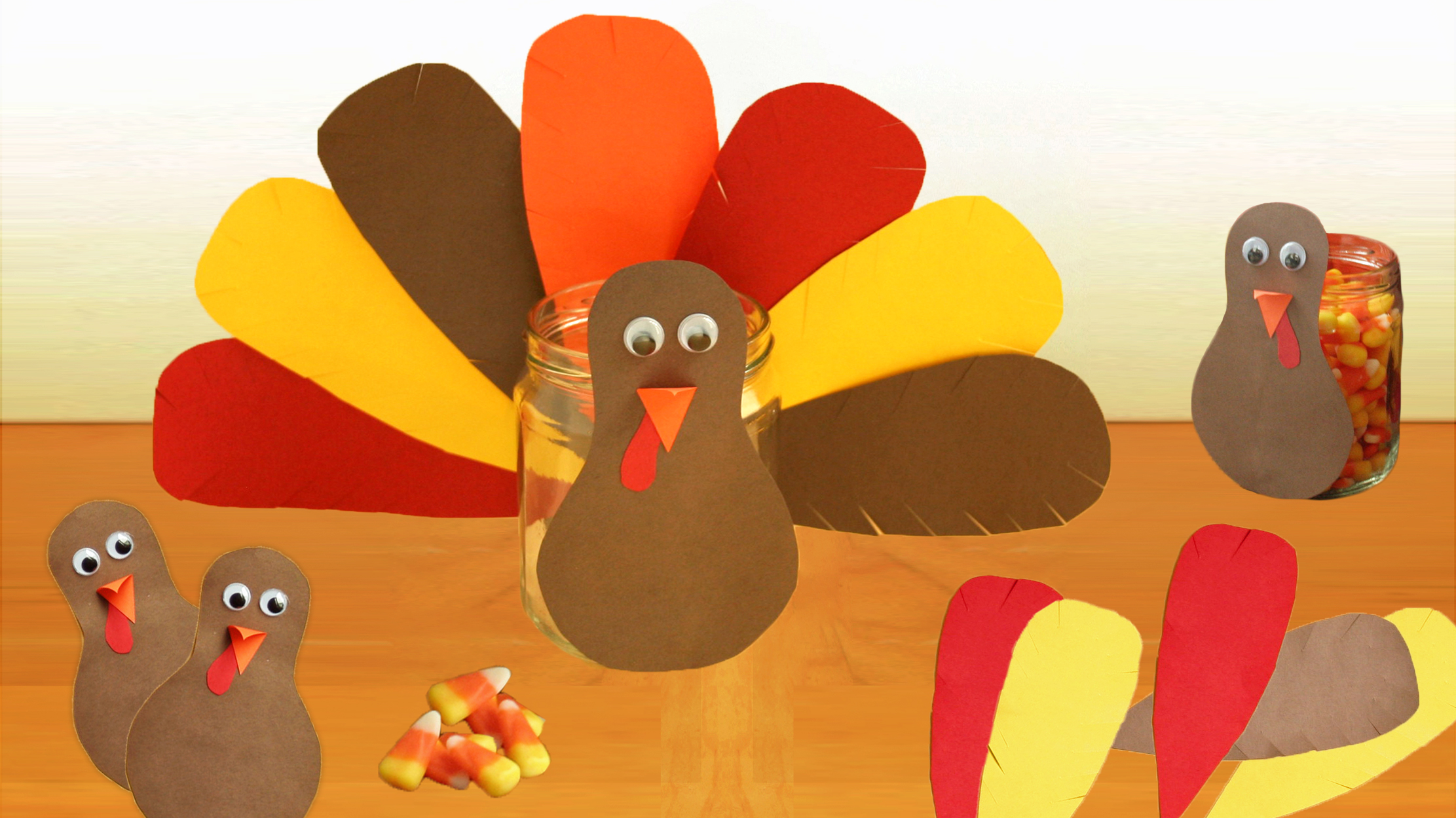 Not only is Thanksgiving a great time to celebrate traditions and enjoy tasty foods, it's also a wonderful opportunity to teach children the importance of showing thanks. This Thanksgiving turkey jar craft can help do just that – it's also super easy and requires very little clean up. When you're done, write down what you're thankful for and drop the notes into the jar. Then take turns reading them with the family!
Crafting time is bonding time. Let your family guide your creativity and encourage artistic liberties along the way. While your turkey jar may not last through all of your Thanksgiving celebrations, your memories making it will! And while you craft, sing along to our Thanksgiving songs!
Materials:
All the materials you need are below. Most everything can be found around the house or at your local store. Get creative, improvise and let us know what works for you!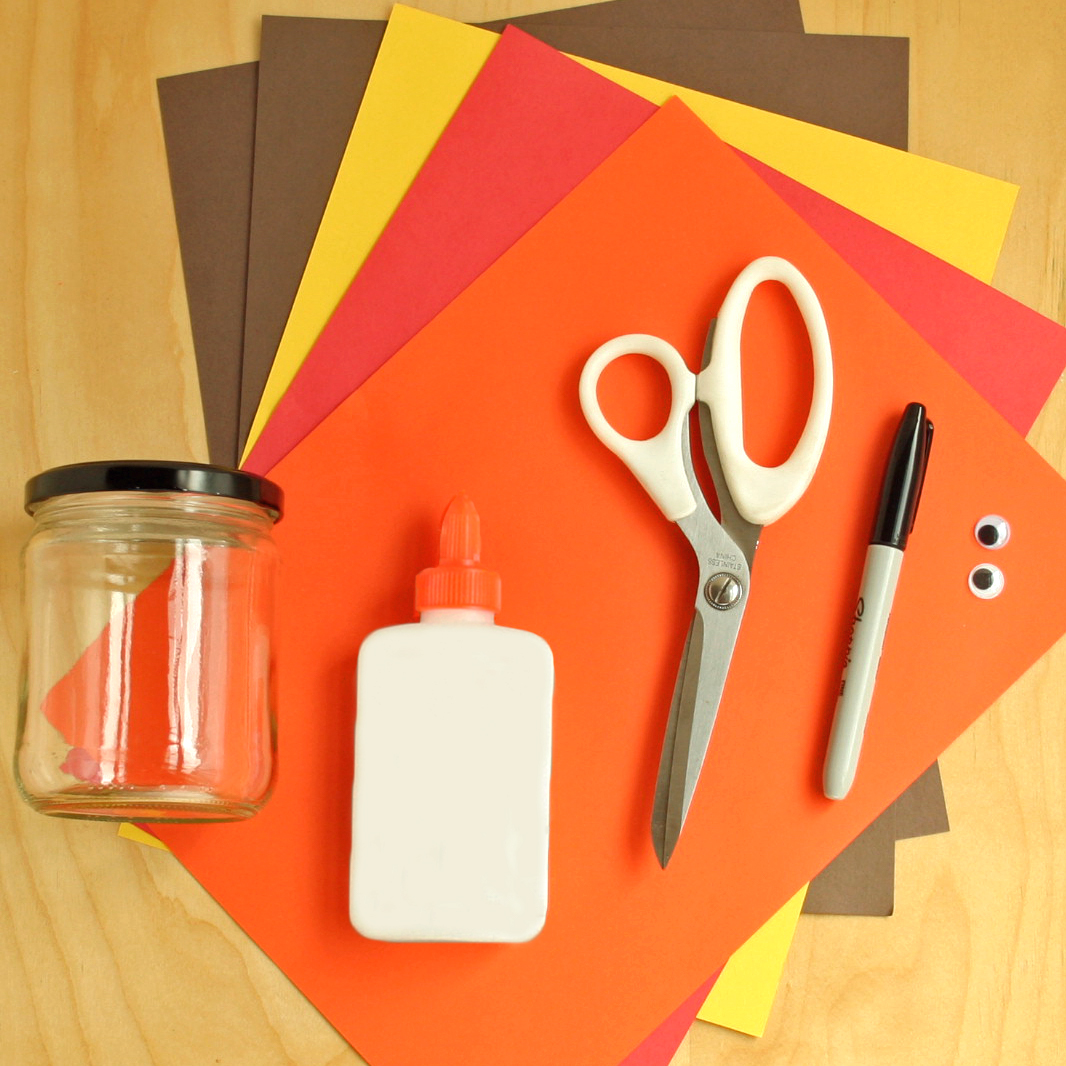 Fall-colored construction paper (orange, red, yellow, brown)
Scissors
Sharpie
Small glass jar
Glue
A set of googly eyes
Step 1 – Turkey's Body: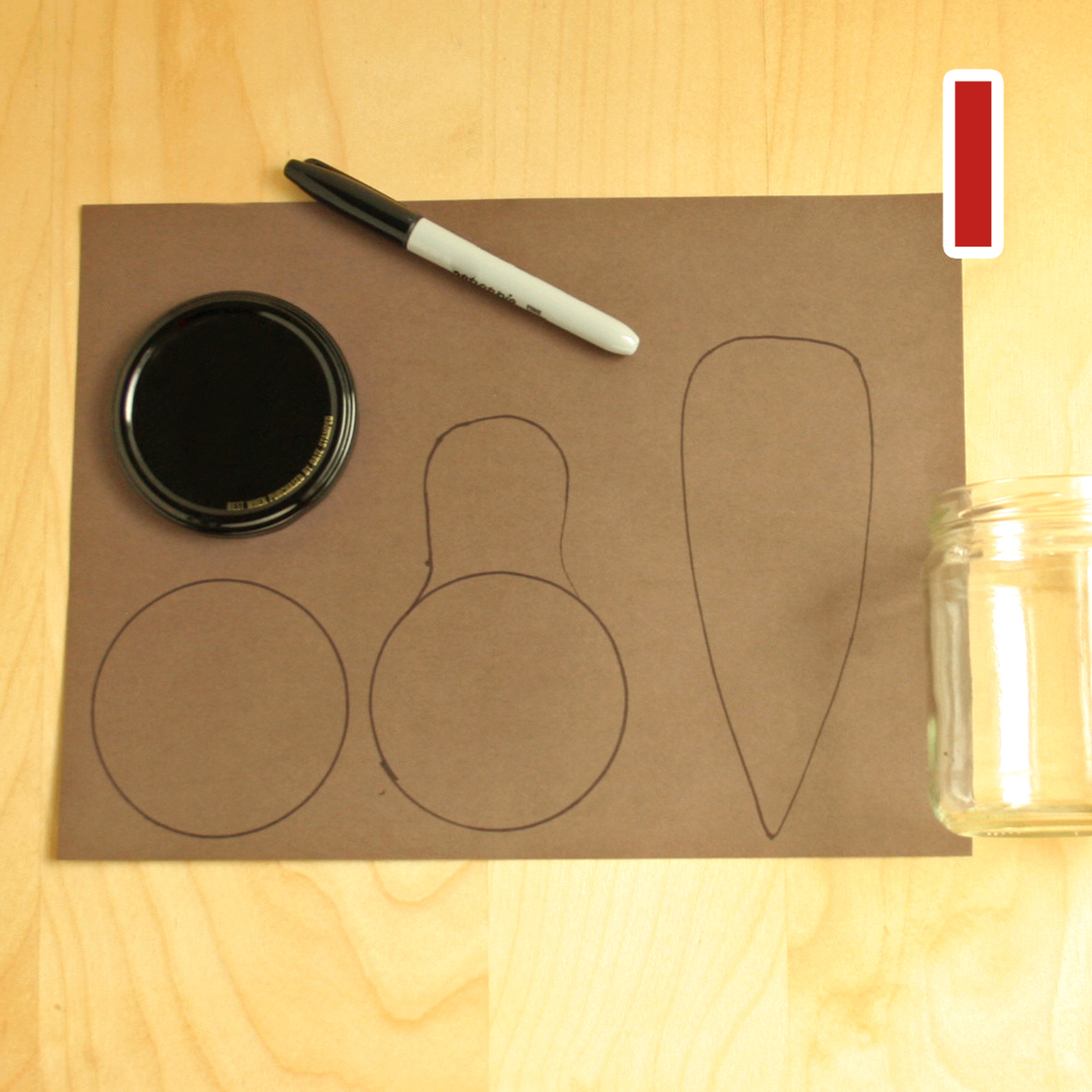 Trace around your jar or jar's lid on a brown piece of construction paper to create the turkey's body. Trace a second circle (you'll attach the fanned feather pieces to this circle). Draw the outline of the head of the turkey off of one circle and a separate feather shape.
Step 2 – Turkey's Feathers: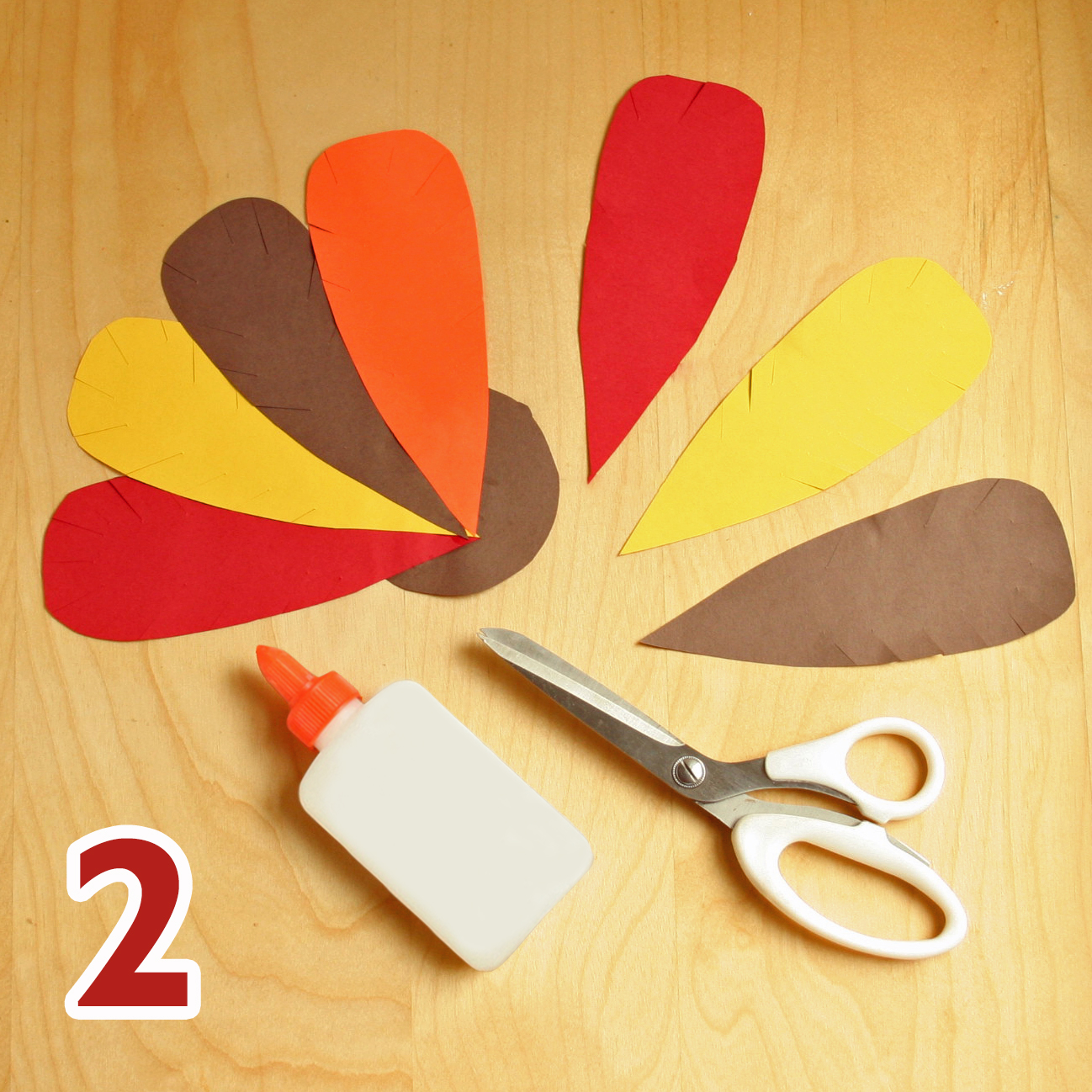 Cut feather shapes in various colors making small cuts around the edge of each for texture. Glue these to the circle without the added head shape.
Step 3 – Put It All Together: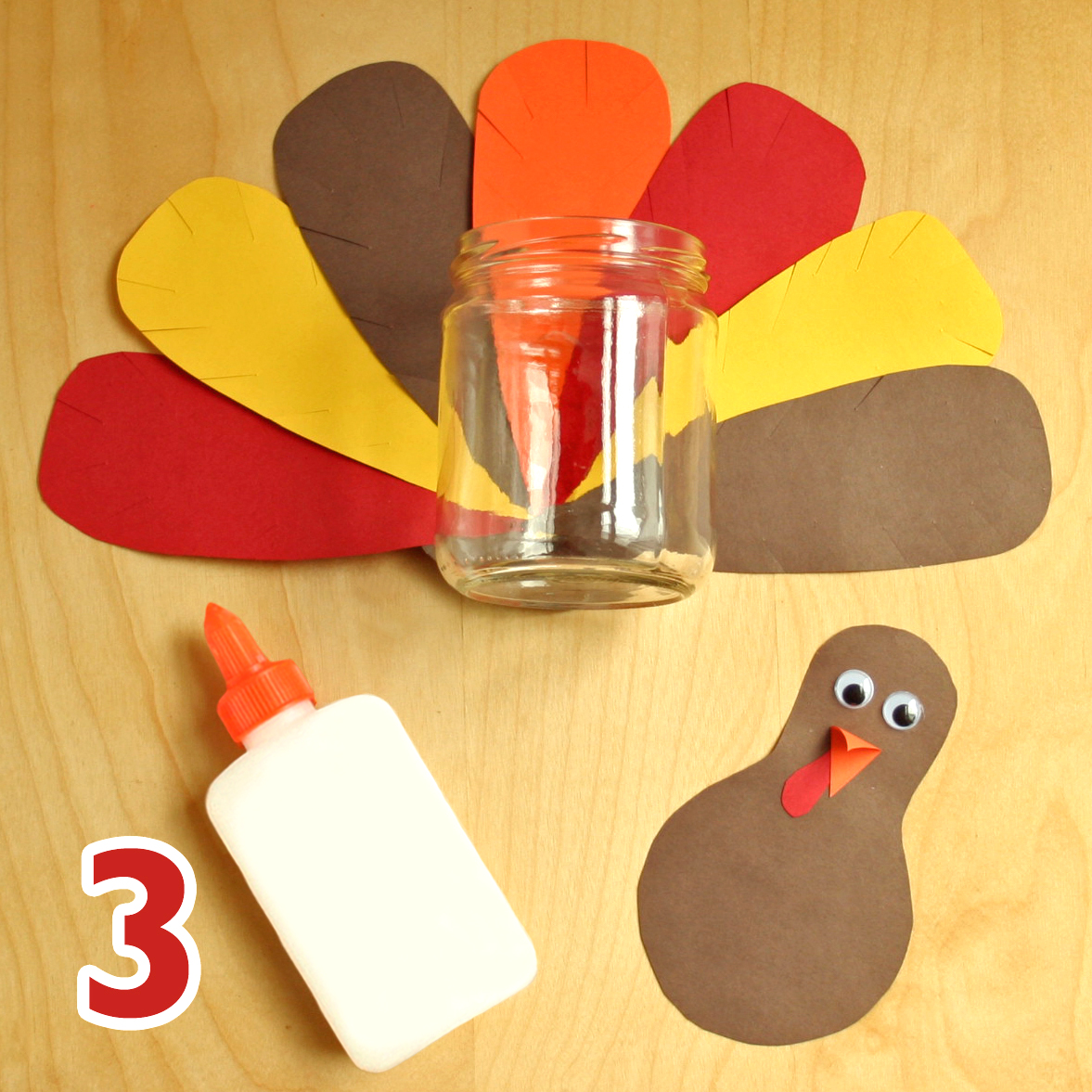 Glue the circle with feathers to the back of your jar. Cut a small orange diamond and fold it in half to create a beak and a small, water-drop shaped red piece to serve as the "snoods", or the dangly part at the turkey's neck. Glue the beak, snoods and googly eyes onto the turkey's body. Glue the body to the front of your jar and you're done!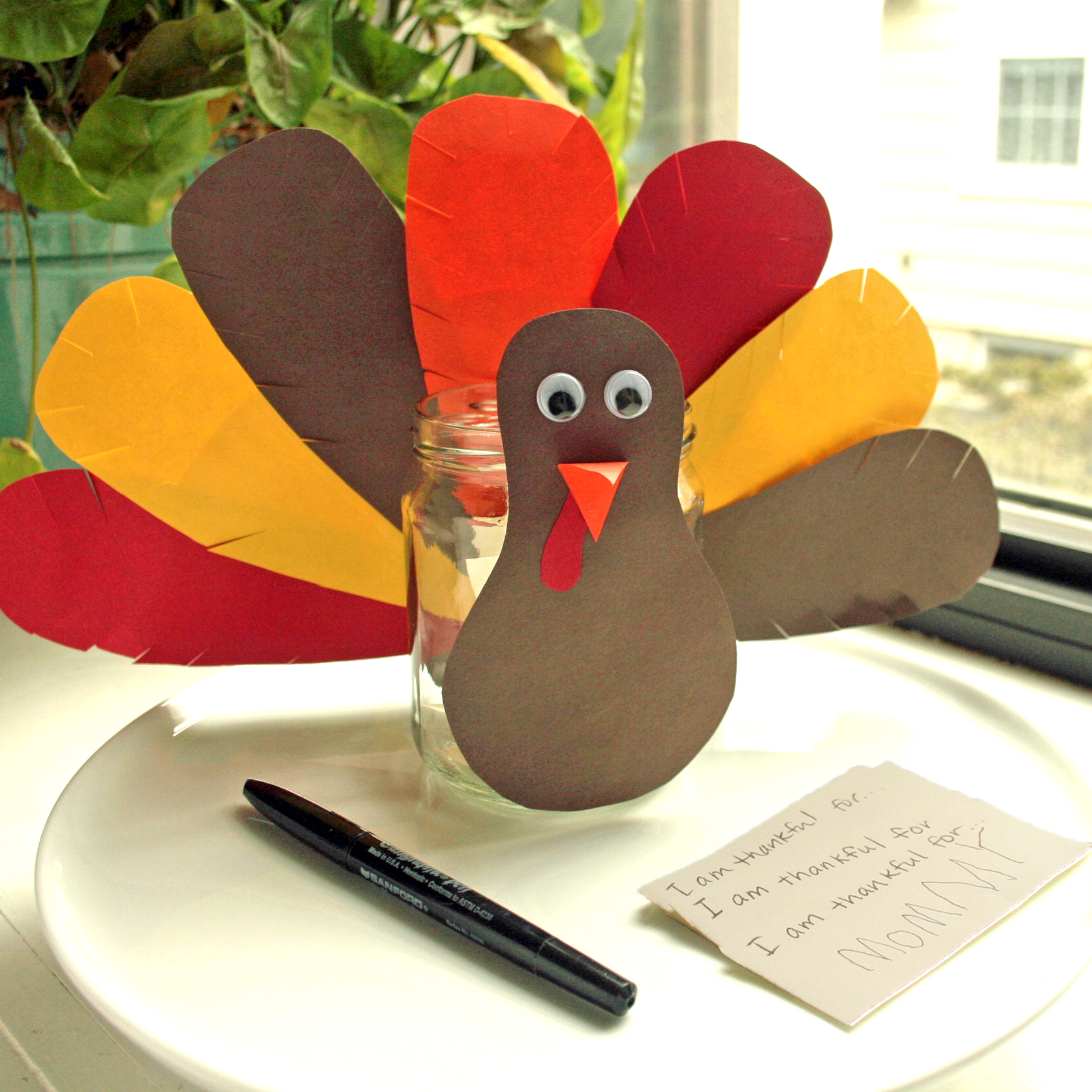 Share With Us!
If you decide to try this craft with your family, we'd love to see the results! Share your thoughts and creations with us on Facebook, Instagram or Twitter using #mothergooseclub. We love getting crafty and celebrating with Mother Goose Club families around the world!
Happy Thanksgiving, everyone! We're thankful for fans like you!