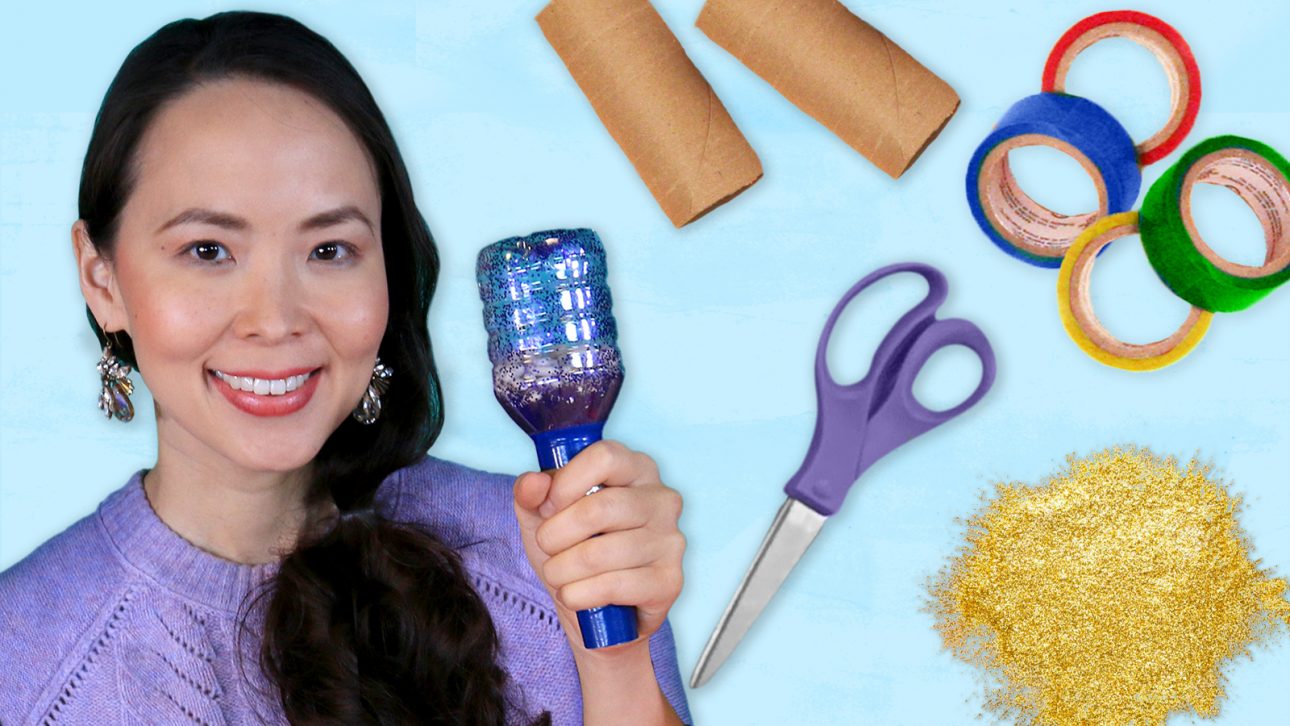 Being a parent, you may notice that your children often are not simply watching videos of their favorite songs and rhymes. They love to sing along, sometimes even dance to the words and the music. Today's crafting idea builds creativity, enhances future singalongs, and may even help develop hand eye coordination. To top it all off, you will be recycling items that were likely headed.
Materials:
Most of the materials can be found around your home. You can substitute the beans and glitter with any similar items as long as they make noise while looking pretty.
● Empty 8 oz. water bottle, with cap (make sure it's dry)
● Toilet paper tube, or paper towel tube cut in half
● Scissors
● Electrical tape (best with multiple colors)
● Funnel (if you can't find one, you can make a funnel by rolling up a piece of paper)
● Dry beans
● Glitter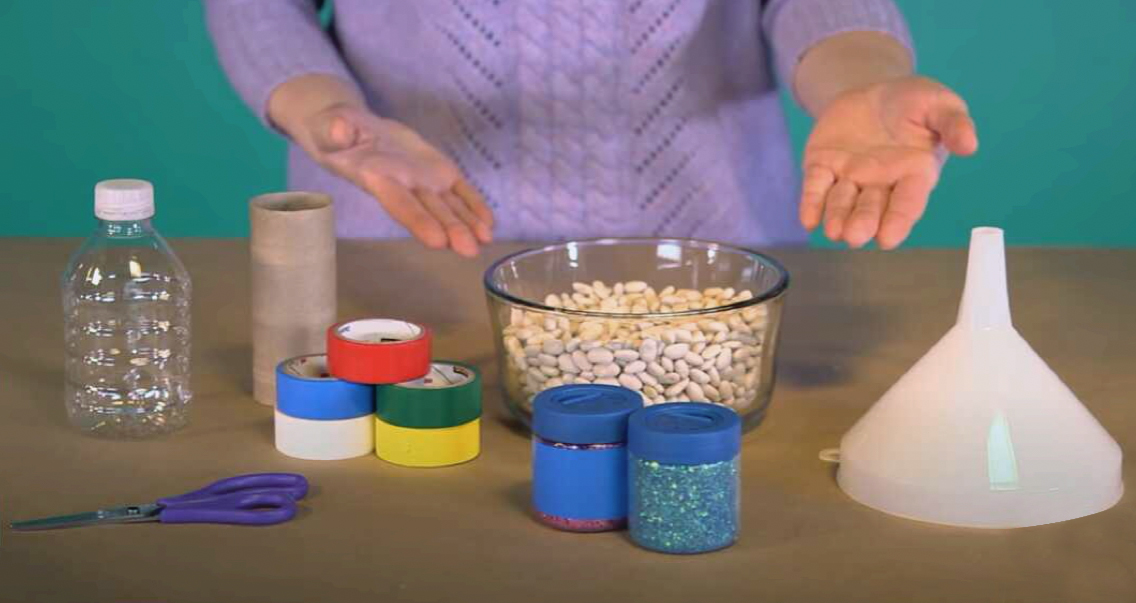 Step 1 – Fill bottle
Place the funnel over the empty bottle, then fill it about ⅓ of the way with beans and glitter (or your fillings of choice).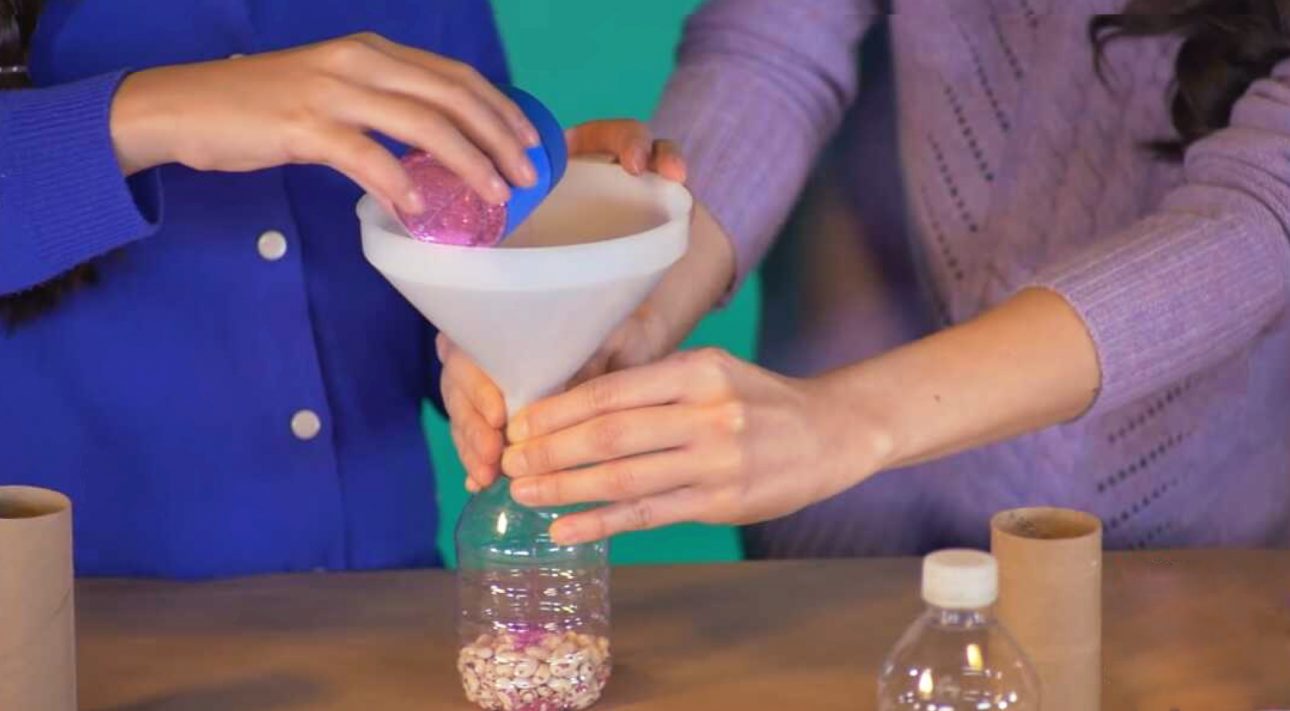 Step 2 – Put on lid
Place the cap on the filled bottle, making sure that it is on securely.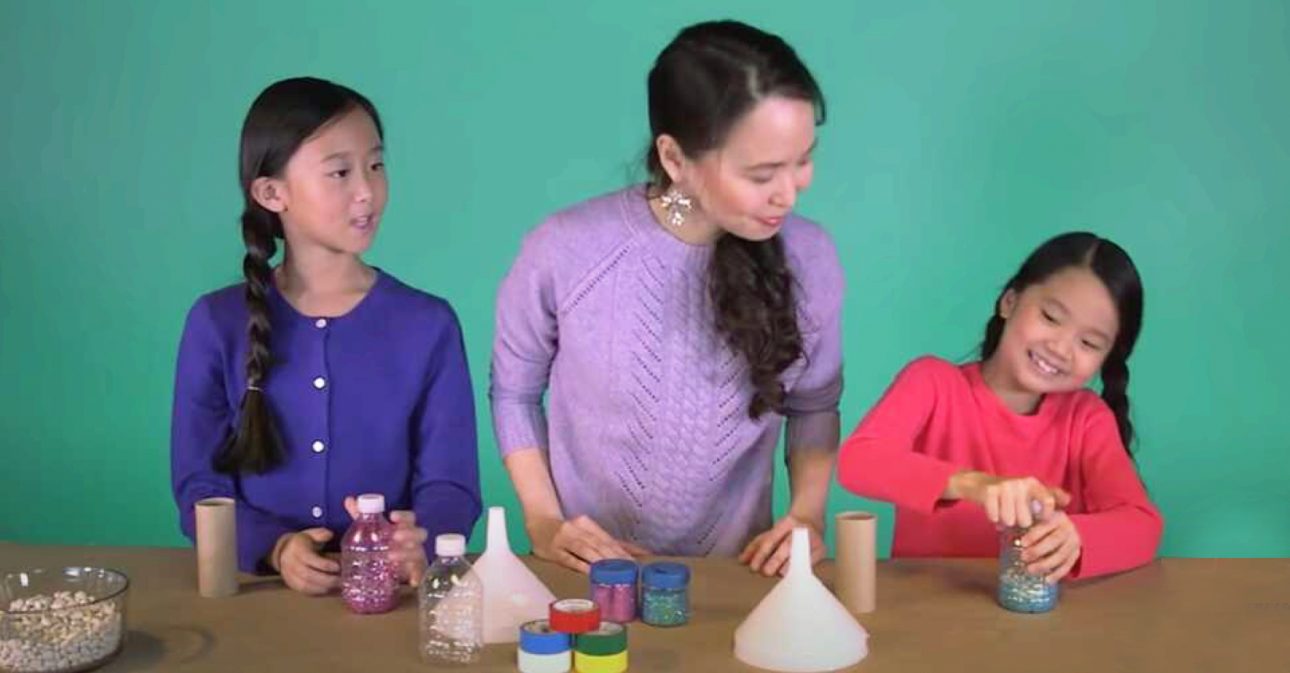 Step 3 – Cut the tube
Use the scissors to cut in a straight line down the side of the tube.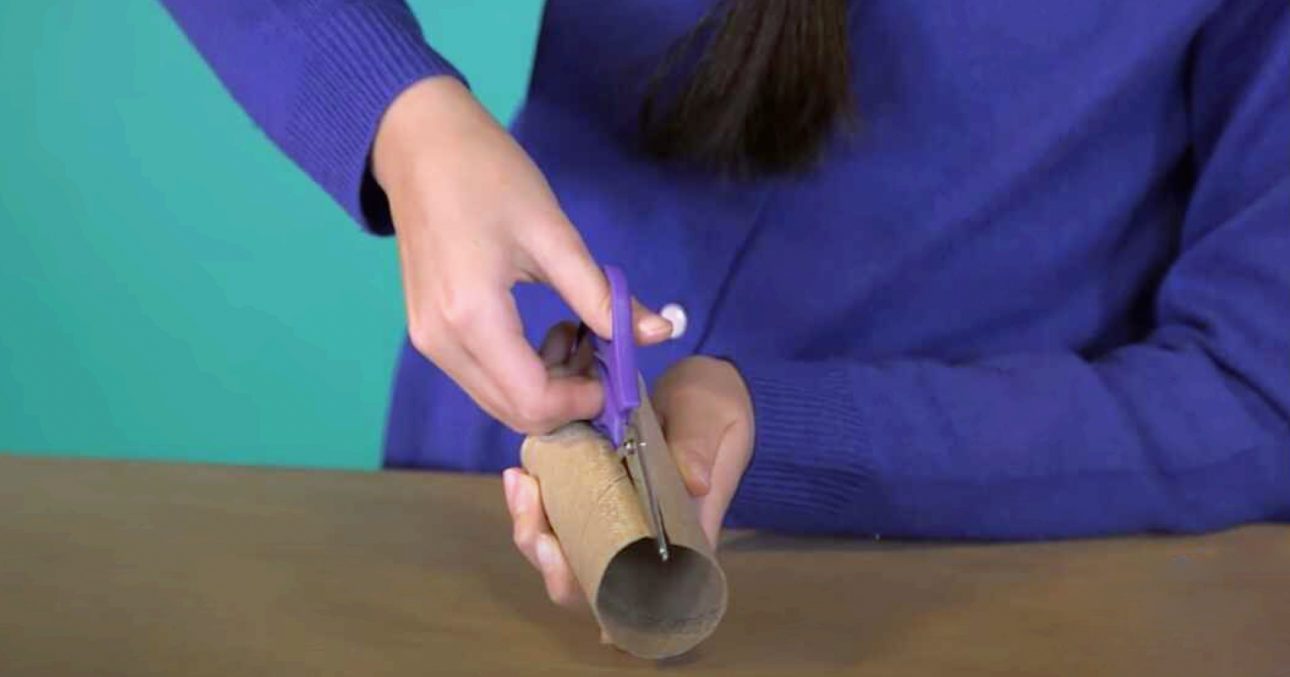 Step 4 – Wrap tube
Take the tube that was cut and wrap it around the mouth of the water bottle. Hold the tube tightly and use the electrical tape to secure the tube along the length of the cut.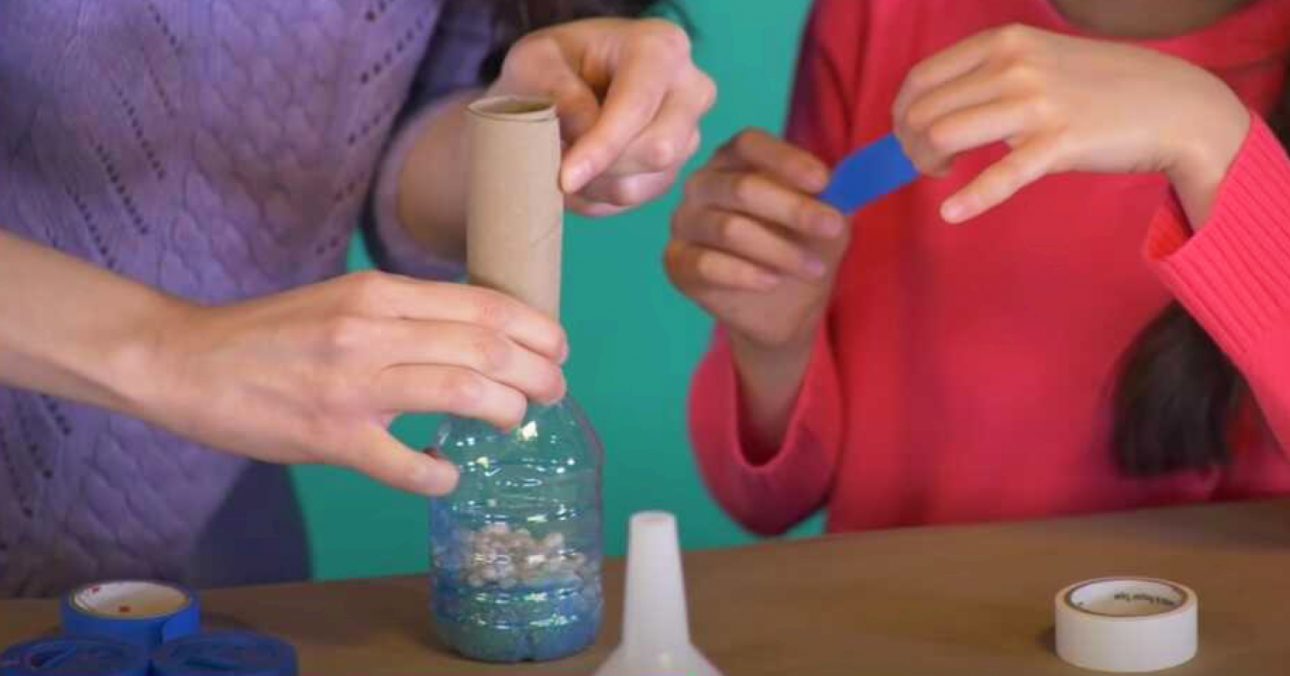 Step 5 – Tape tube to bottle
Use the tape to fasten the bottom of the tube to the plastic of the bottle. Make sure to go completely around the tube. Use two or three layers of tape and make sure that the tube is not loose afterwards.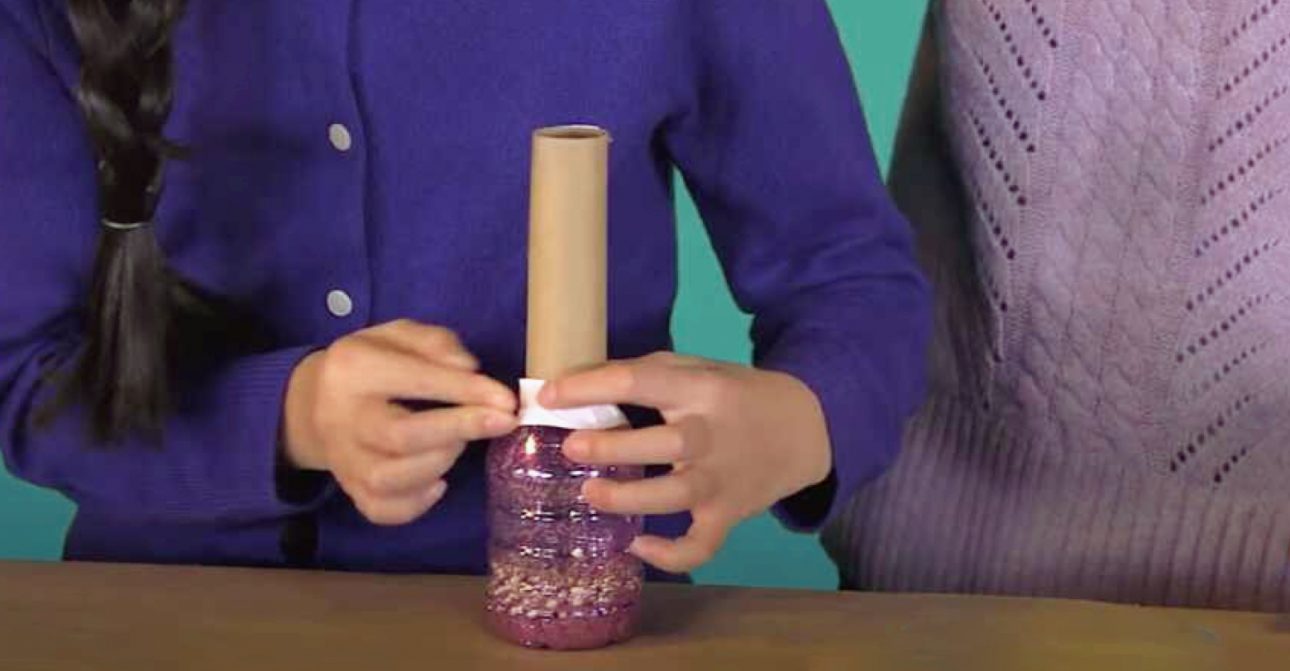 Step 6 – Decorate
Use different colors of tape to really make your shaker stand out. Combine your favorite colors, and try using the scissors to cut out small shapes from the tape that you can place on the handle or bottle.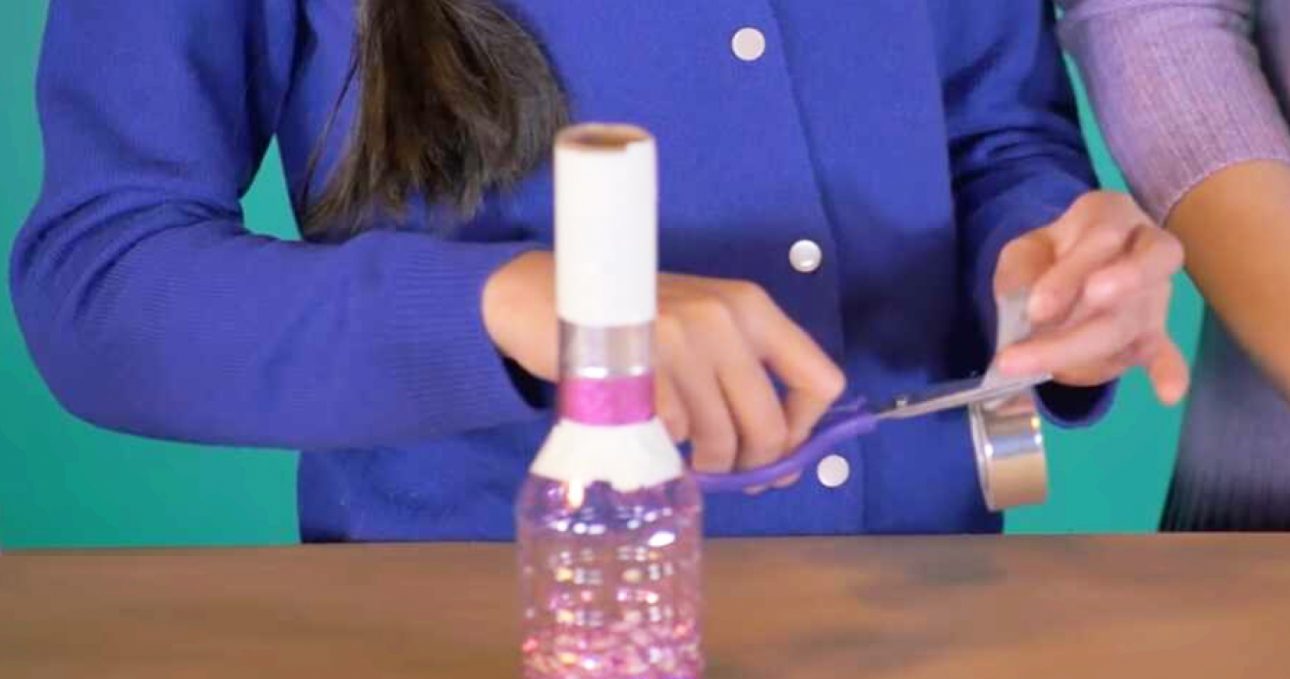 Share With Us!
Try this craft with your kids at home! Show us pictures or short video clips of your family shaking along with your favorite Mother Goose Club songs by posting on Facebook, Instagram or Twitter with #mothergooseclub.