For the full video visit our Show Me How channel.
We are excited to share a simple craft that incorporates math practice into everyday play! Most of the supplies you will most likely have home, but even if you don't, there are plenty of easy substitutions you can make.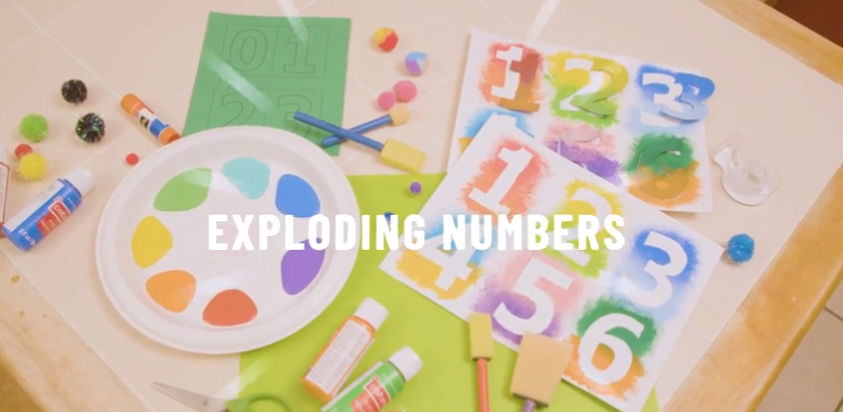 This activity is versatile for different age groups and math levels. The use of manipulatives is helpful for children who are just recognizing numbers – it's a visual tool to explain simple mathematic functions such as addition and subtraction. And for older children, manipulatives can be used to explain slightly more challenging math operations such as division or multiplication.
Working with manipulatives also builds fine motor skills. If you're eagerly looking for an activity that will be fun for your kids while practicing some math, read on!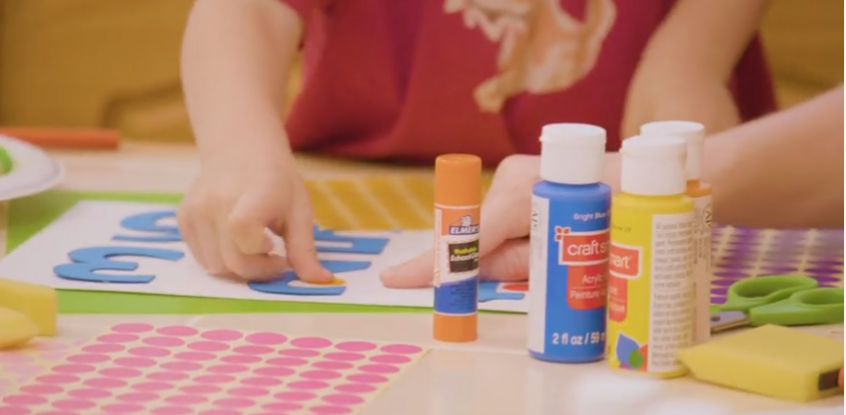 Materials
Paint
Pom-poms
Construction Paper
Scissors
Paint Brushes
Plate or Palette
Stickers
Step 1: Print out numbers and cut them out.
Step 2: Glue down the numbers on a sheet of construction paper.
Step 3: Put down stickers that correspond to the number.
Step 4: Get your paint ready on either a plate or palette.
Step 5: Grab a brush and paint on or around the numbers.
Step 5: Peel off the number to reveal the outline.
Tip: Try asking, "how many dots go along with this number?" Working with stickers as manipulatives in this activity teaches children number sequencing and subitizing.
Number sequencing means that numbers follow a certain order, and the act of counting teaches children this.
Subitizing is the ability to recognize the number of objects in a set without counting.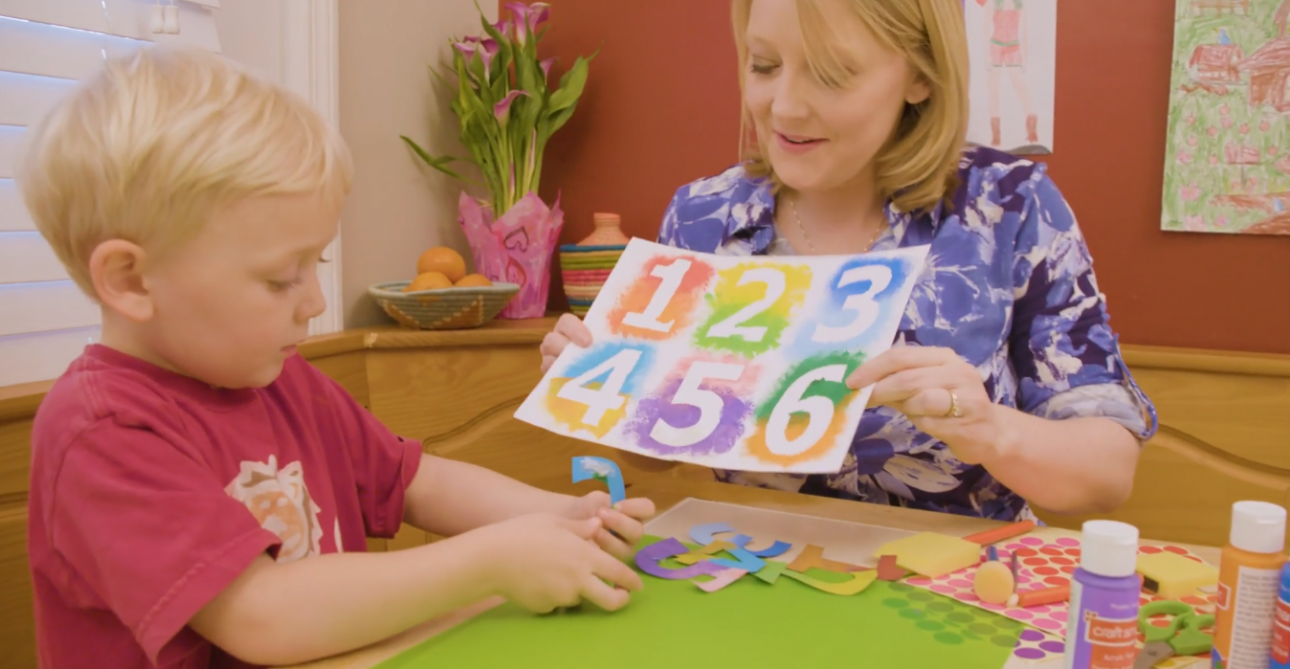 Another variation of this activity is to use pom-poms instead of stickers. We encourage you to use different materials and get as creative as you want with this one. We can't wait to see what you create.
Share With Us!
There is so much potential for memorable creations from these activities, we hope you will share some of them with us! Snap a photo of the fun your child had and post it on Facebook, Instagram or Twitter with #mothergooseclub.