For the full video visit our Show Me How channel.
Get into the Halloween spirit and make some spooky spaghetti! ! It's a great activity that involves sensory play, and of course, candy. Sensory play is important for brain development and helps children reinforce their understanding of objects – it's a hands-on learning experience for them.  The spaghetti will make the base the of your sensory bin. The goal is to get lots of different objects with different textures.
We encourage you to make your own variations for of this activity by adding different objects. If you're ready to be spooked read on!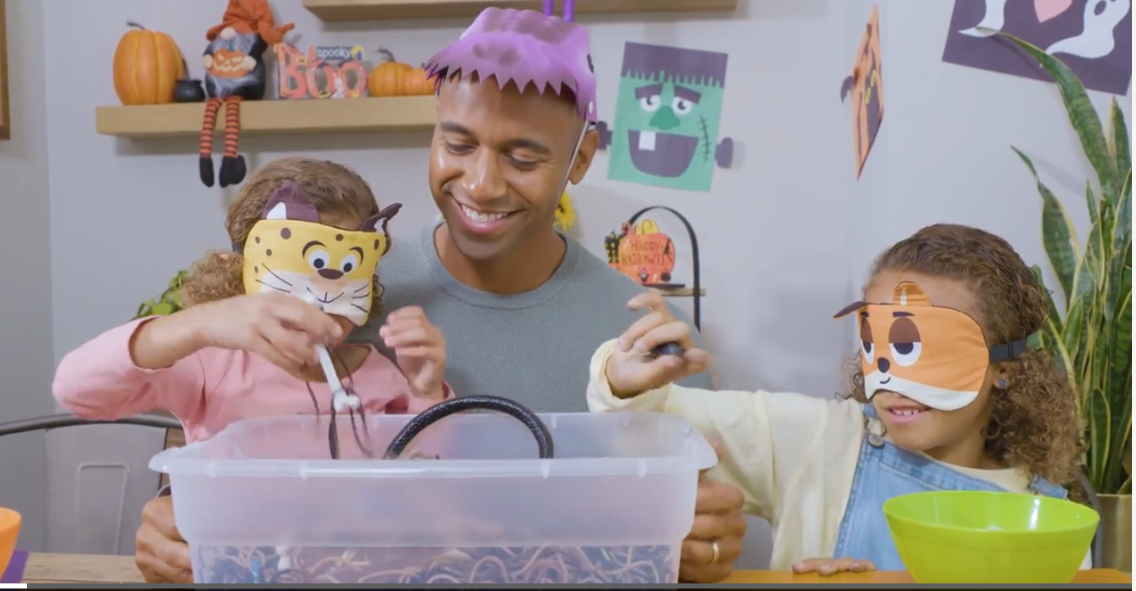 Materials:
One pound of cooked spaghetti
White vinegar
Tablespoon
Food coloring
One-gallon resealable plastic bag
Spooky toy: e.g. eyeballs, witches, finger, bones, spiders, rubber snakes, pumpkins
Blindfolds
This playful activity also develops fine motor skills from mixing the food coloring to shaking the spaghetti in the bag to absorb the food coloring. We encourage you to get your kids involved with each step in making this Halloween inspired sensory bin.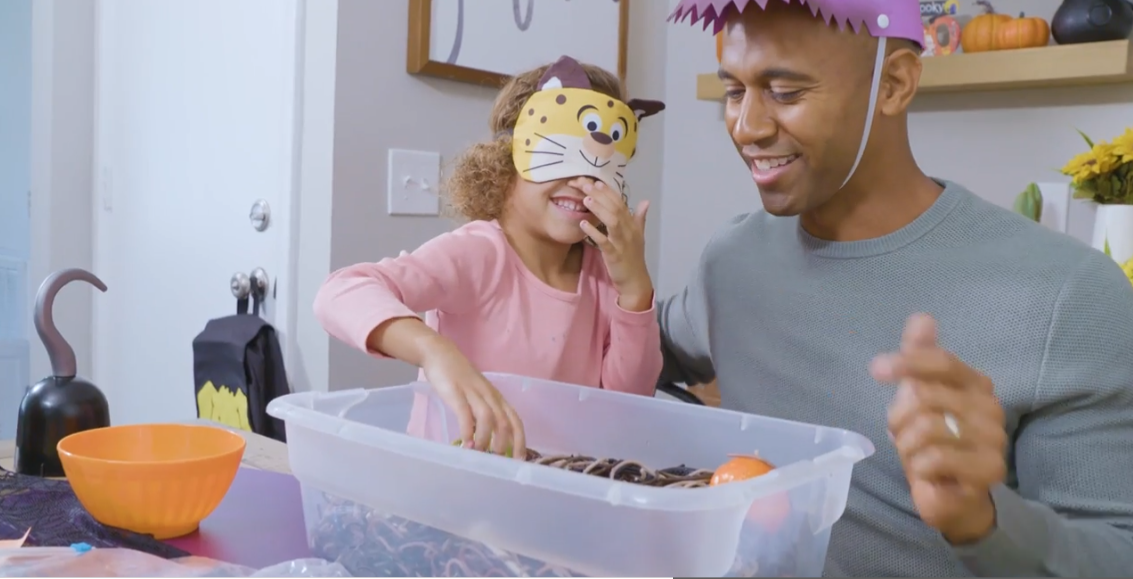 Instructions:
Fill a small bowl with 4 tablespoons of white vinegar.
Add half a bottle of food coloring to the vinegar mixture.
Put the vinegar and food coloring mixture in a plastic bag.
Add the spaghetti to the bag and mix until the food dye and spaghetti are blended.
Allow the spaghetti mixture to sit for 1-2 hours to completely absorb the color.
Put the spaghetti into a bin.
Tip: Add two colors to teach your children color mixing. In our Show Me How episode we opted to mix red and blue food dyes to make purple.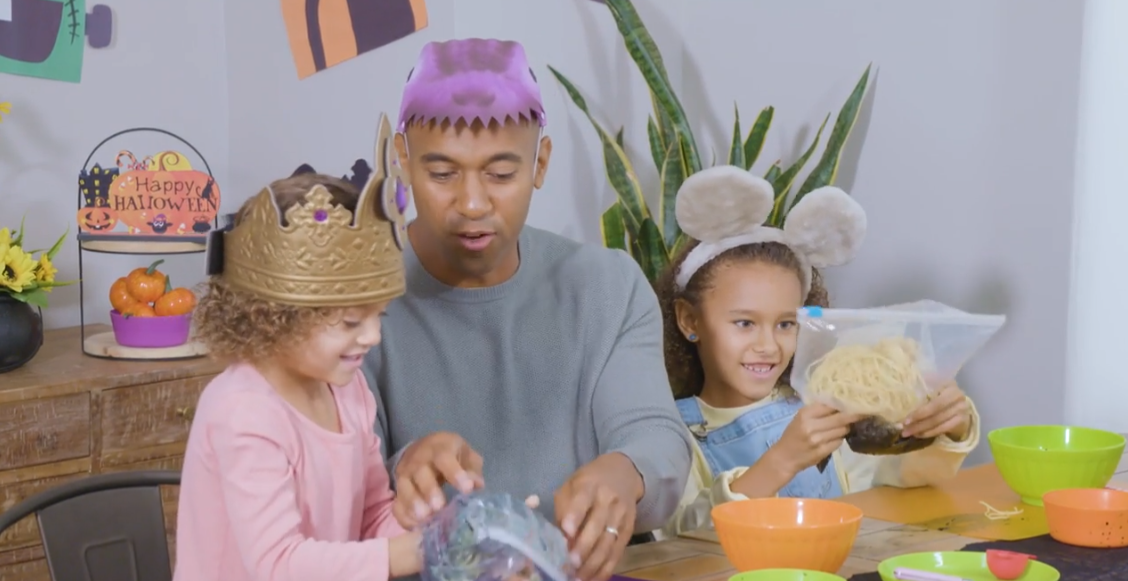 Another variation of this activity is to add candy into the sensory bin! Blindfold the kids and have them to find the candy. An added challenge can be a taste test – keep the blindfolds on and see if the kids can guess the flavor of each candy correctly.
Ask the kids to describe each object. Having the kids explain each object will develop their communication skills.
Share With Us!
There is so much potential for memorable creations from these activities, we hope you will share some of them with us! Snap a photo of the fun your child had and post it on Facebook, Instagram or Twitter with #mothergooseclub.