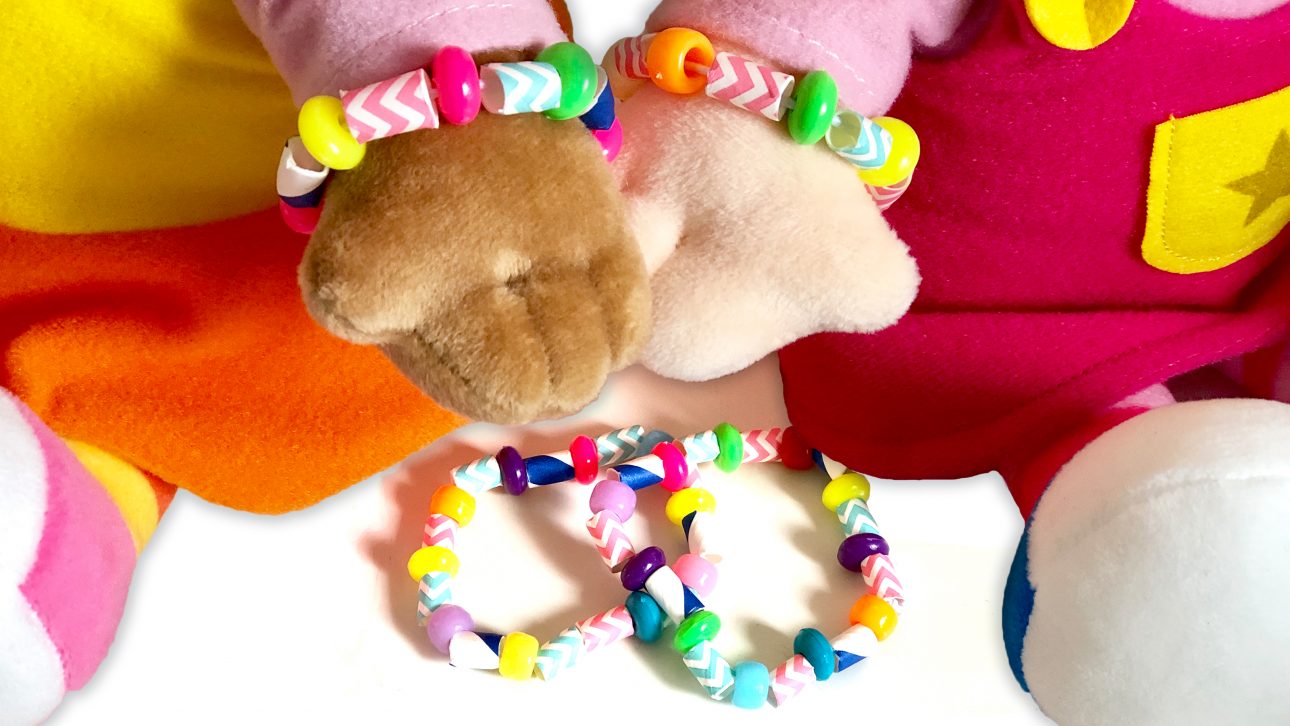 Surprise a close friend or family member with a homemade friendship bracelet! This craft is perfect for celebrating Best Friends Day on June 8th, but can also be re-purposed year-around – there's no such thing as too many friendship bracelets!
This activity is also great for encouraging family-time and sibling teamwork, and the finished product will be a stylish accessory. If you have materials left over at the end, make some more for your friends, family members, your favorite plush dolls, or even yourself!

Materials:
All the materials you need are below. Most everything can be found around the house or at your local store. Get creative, improvise and let us know what works for you!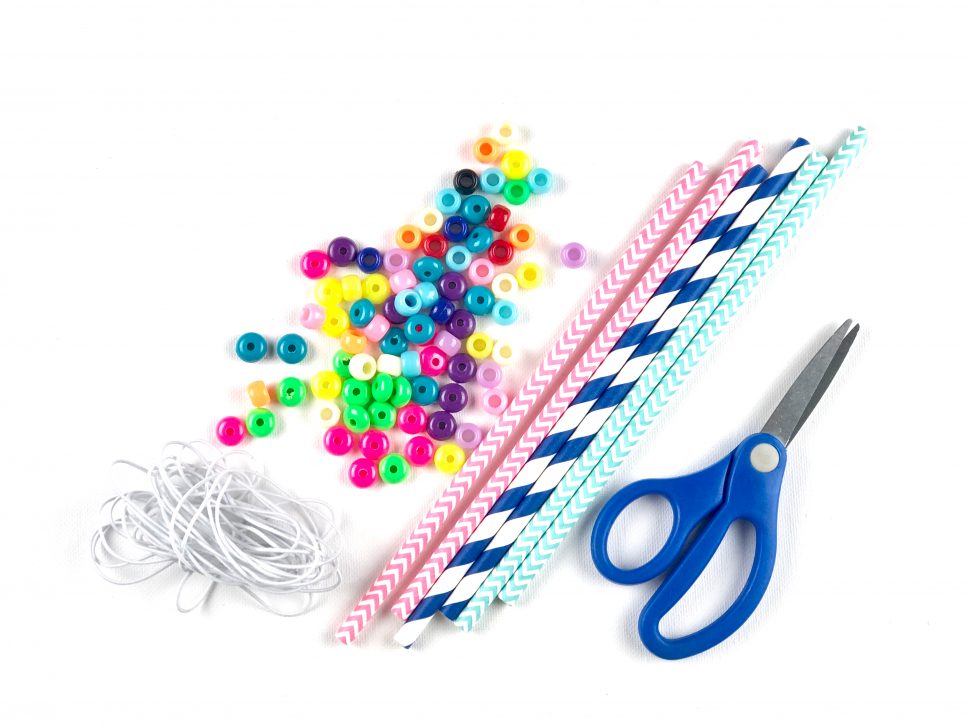 Colorful beads
Colorful straws
String
Scissors
Step 1 – Start Decorating: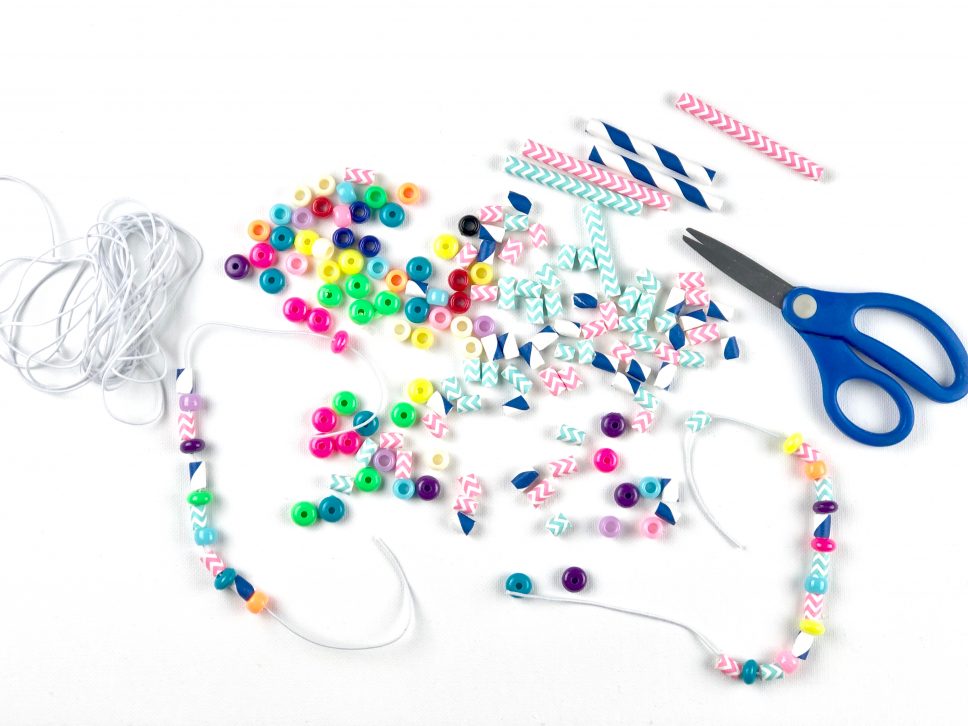 Cut a strand of string long enough to go around your friend's wrist. Then start decorating. Cut off small strips of straw, and then start passing those and your beads through the string.
Alternate beads and straw to keep the bracelet colorful and decorative!
Step 2 – Finishing Touches: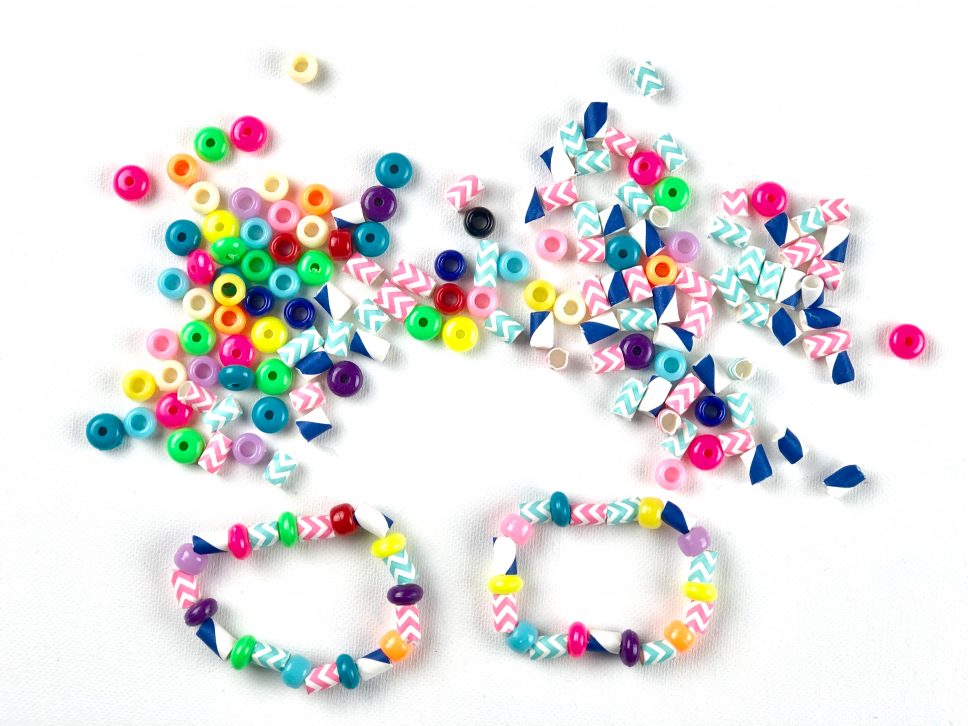 Keep going until all of your string is filled up. And don't forget to tie the ends together. If you have materials left over, make some more!
Share With Us!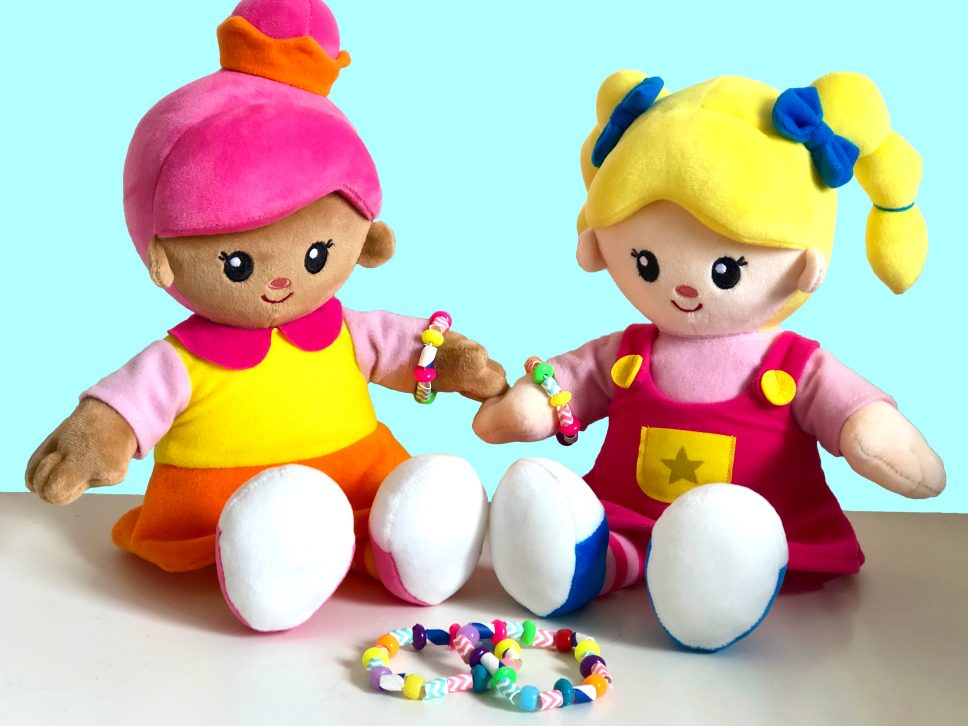 We hope this craft inspires some fun gift-making in your household! Share your creations with us on Facebook, Instagram or Twitter using #mothergooseclub!