Is Minecraft popular in your household? For brand new Mother Goose Club adventures, subscribe to our Mother Goose Club Let's Play channel on YouTube, featuring family-friendly, educational themes and your favorite characters exploring an exciting new world. Minecraft offers opportunities for players and viewers to hone their creativity, problem-solving and teamwork skills – help Eep build a whole new town, play hide-and-seek with Mary and much more. Join the fun!
If your family wants to play with some of the Mother Goose Club maps and characters seen in our Minecraft videos, follow us on Planet Minecraft for free downloads. Our first submission is Mother Goose Club Clock Town, built by Eep the Mouse!
Clock Town features a soaring clock tower surrounded by beautiful parks and buildings. Climb the tower, interact with the villagers, play hide-and-seek with friends and more.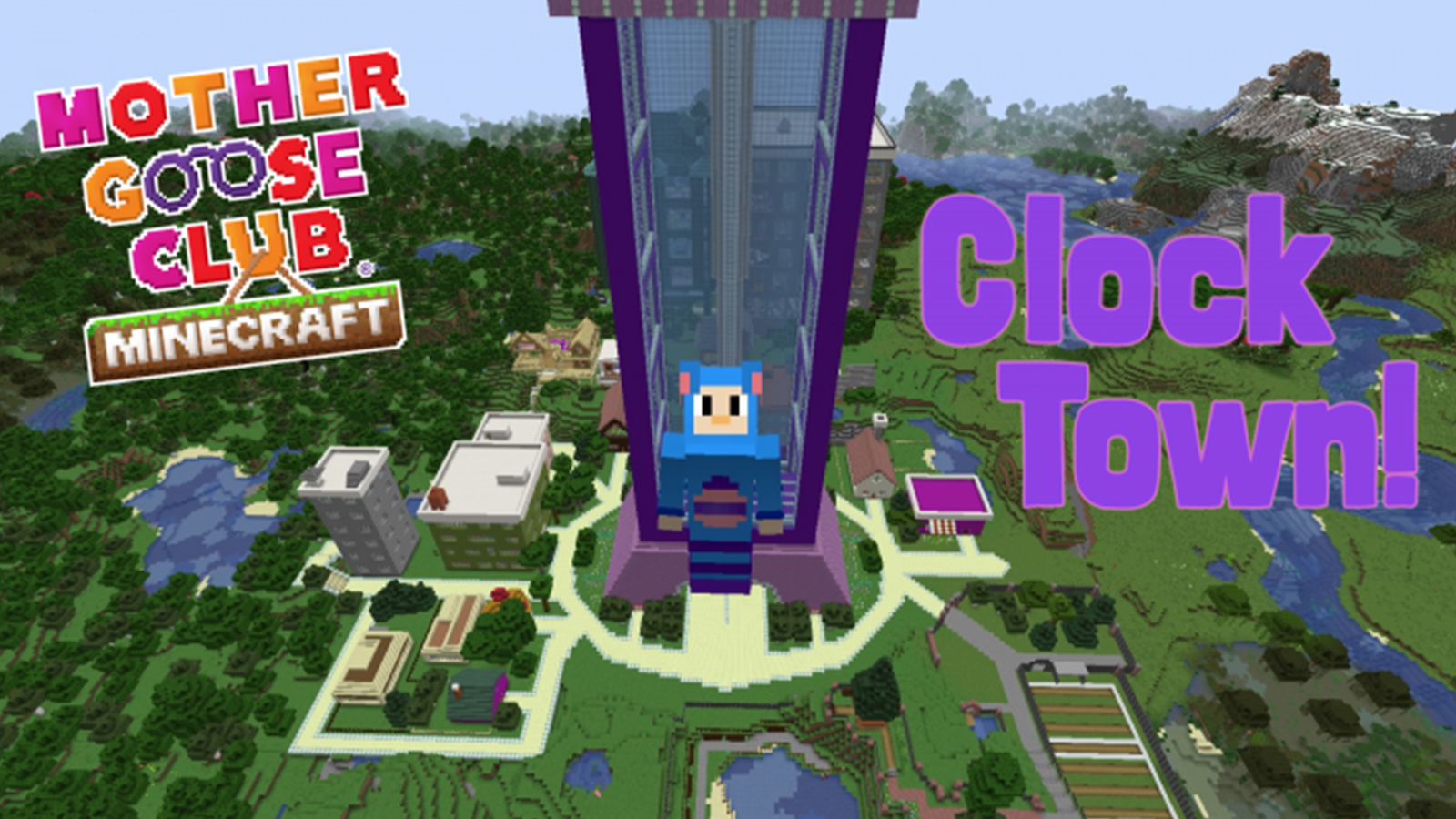 To download and play Mother Goose Club Clock Town, just follow these steps:
1. Download the map.
2. Open your Minecraft saves folder by following this path: C Drive > Users > Your user profile > AppData > Roaming > .minecraft > saves
3. Drag and drop the map folder you just downloaded into your Minecraft saves folder.
4. Unzip the map folder.
5. Launch Minecraft, select your game mode and the map you installed will show up on the "Select World" page.
6. Have a blast!
Share With Us!
What other games does your family play? Where else would you love to see the Mother Goose Club characters? Share your thoughts with us on Facebook, Instagram or Twitter using #mothergooseclub!
Happy gaming!