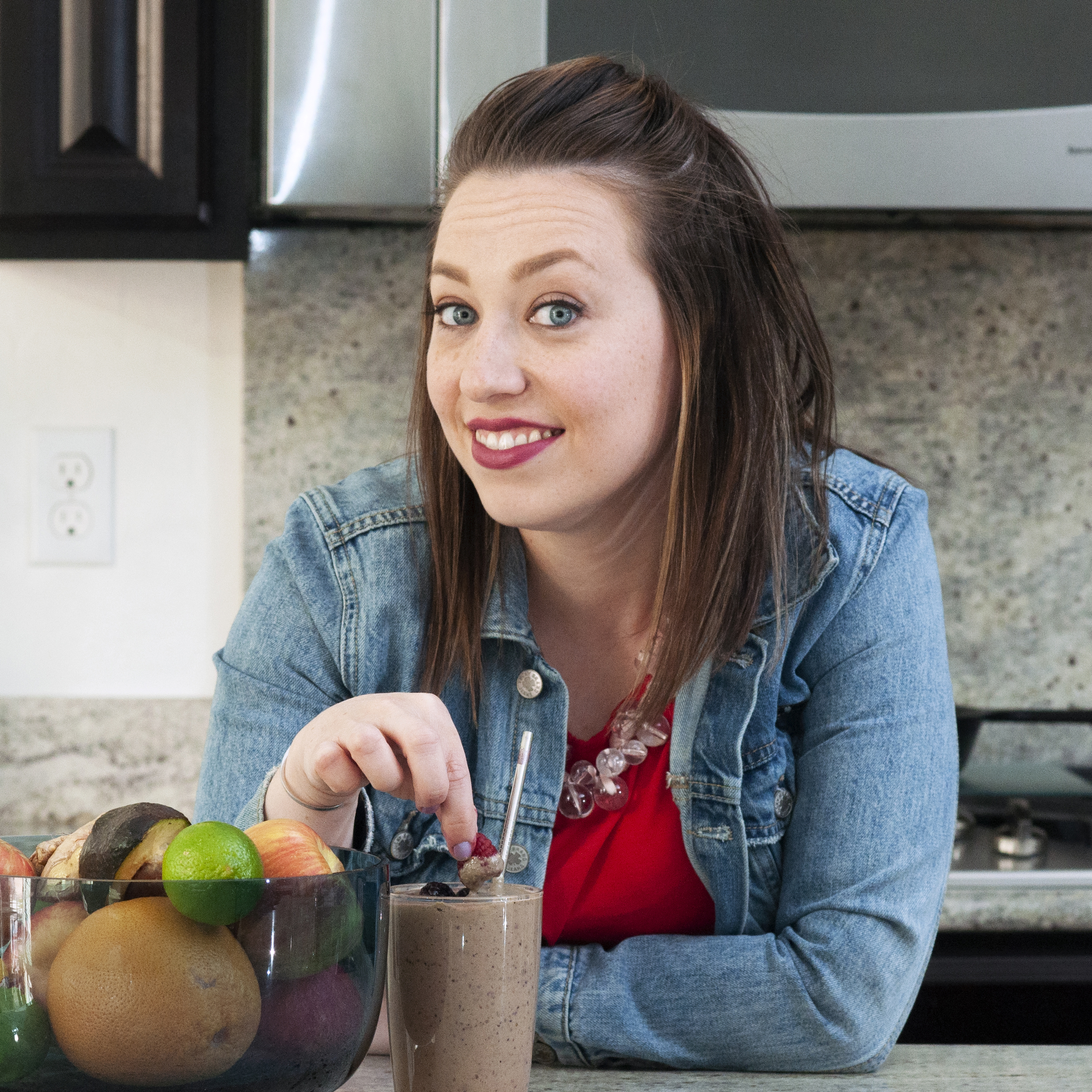 Rachel is a Mother Goose Club producer and former teacher based in Las Vegas, Nevada. She enjoys hosting celebrations for all ages centered around crafts and activities. Rachel is excited to share her favorite things with you, and hopes to inspire your family to get creative!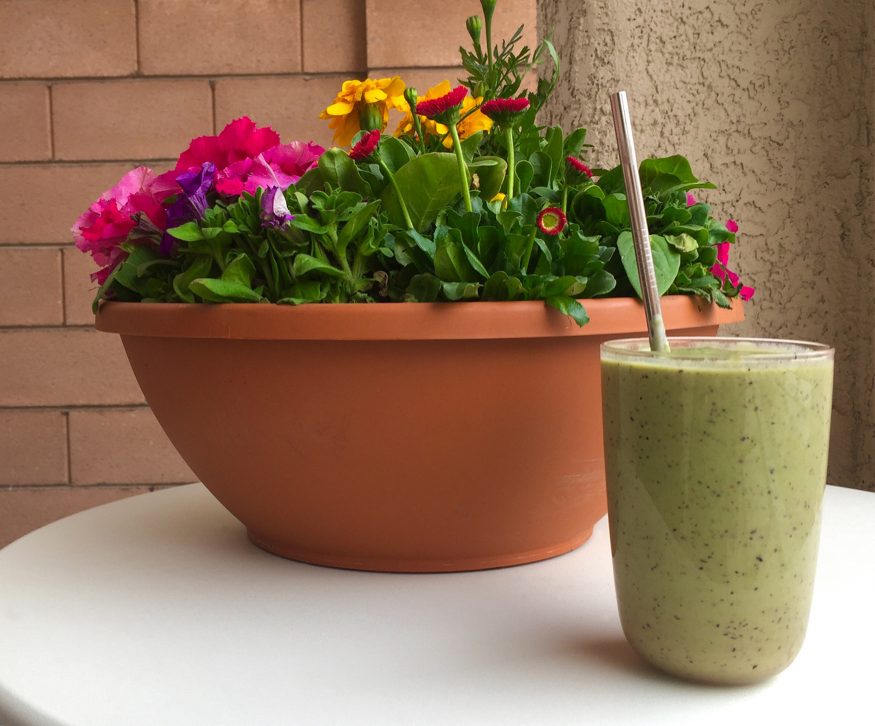 Happy St. Patrick's Day, everyone! Today I'm celebrating with a super easy green smoothie recipe (as well as my emerald green eye shadow, lime green nails and green cheetah print jacket – I'm ready)! It's got a light and fresh flavor with some natural sweetness (not to mention a great green color to get you in the St. Paddy's Day spirit). This recipe yields about one and a half servings, so adjust portions as needed!
Ingredients
1 cup Greek yogurt (I use Fage 2%)
1/2 banana
1/2 avocado
1 overflowing handful of baby spinach
1/2 honey crisp apple
1/2 cup blueberries
1/2 cup to 1 cup ice to taste
Juice from 1/2 a lime squeezed
2 tablespoons chia seeds
Honey to taste (optional)
Simply add all the ingredients to your blender (I recommend adding in the order listed especially if like mine, your blender isn't the strongest). Add the ice after everything else is pretty well blended and save the sweetness for the end. Pour into a glass where you can enjoy the pretty light green color and use a straw or not. I love straws, but I know they're not great for the planet, so I opt for stainless steel straws I can wash and reuse – talk about green living!
Smoothies are a great way to get your fruits and vegetables (with their fibrous skins) in for the day, and taking 15 minutes to handle the beautiful ingredients to whip up something yummy is a treat in and of itself.
Happy St. Patrick's Day!