You've asked (and asked) and waited (and waited)!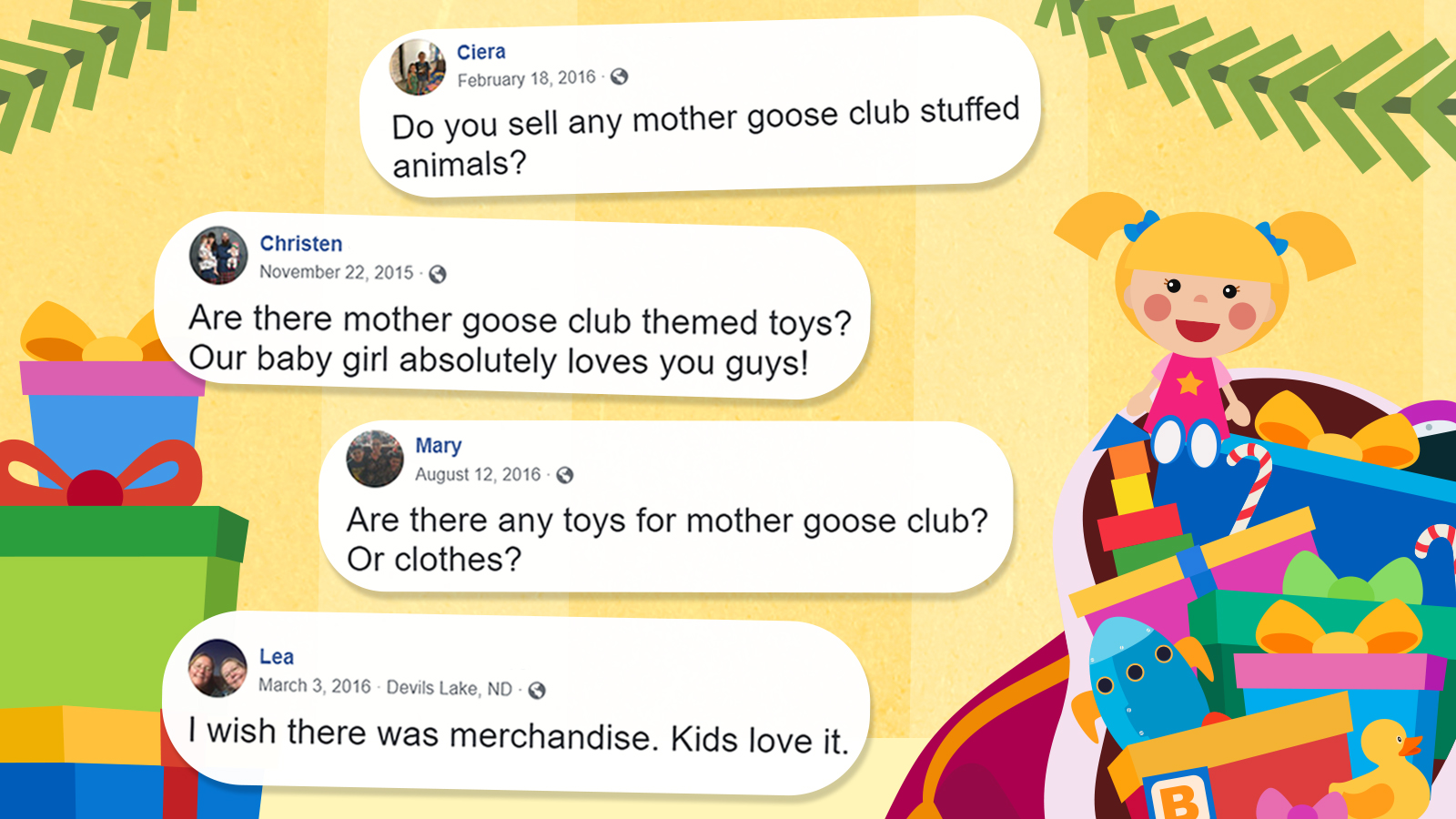 So we're especially thrilled to announce the time is finally here – this is not a drill! Mother Goose Club plush dolls are now available on Amazon – and there are so many reasons we're excited about it!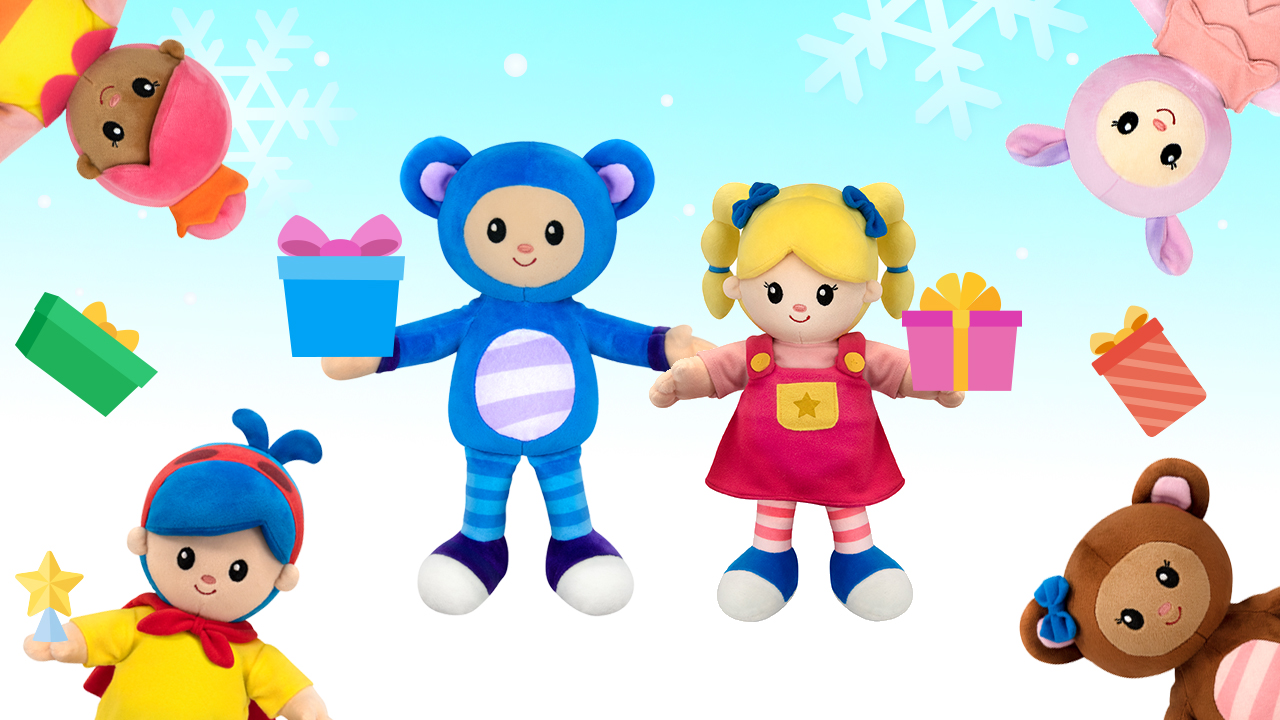 Over the years, we've seen amazing Mother Goose Club-themed parties, hand-made costumes, creative artwork and more that you've made with your children because of their love for MGC. Your creativity is constantly motivating us to create new and meaningful Mother Goose Club experiences.
We're humbled knowing children around the world love spending time singing, dancing and learning with these colorful, full-of-heart characters. And we're thrilled to finally offer plush dolls for your children to play with and love.
All six plush dolls are designed to inspire imaginative play. They come in cheerful packaging with a character-personalized side panel. Your child will love and recognize the bold colors, unique features and the soft fabrics we've chosen that are perfect for snuggling. Each plush doll is also easy to surface-wipe (because we know preschool play isn't always mess-free).
Play is one of the most crucial child development activities. From our videos, app and books to these plush dolls, all of our products are expertly designed to engage your child's imagination and develop their language skills through music, movement and play. When kids move and use all of their senses, it wakes up parts of their brain used for learning. In addition to boosting imagination and language, playing with plush is great for social-emotional development.
When you see your child hold, hug, drag, drool on, hide, crash, throw and (finally) snuggle up with these plush dolls, you'll know they are doing some of their most important work (and loving it).
Share With Us!

We hope you'll share some of your Mother Goose Club plush moments with us. Reach out on Facebook, Instagram or Twitter using #mothergooseclub!