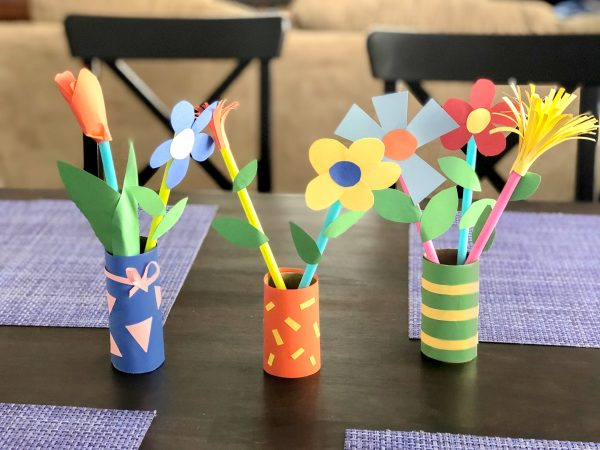 Whether your quarantine restrictions are slowly lifting or you're still stuck indoors, everyone needs something to brighten their day. With just a few accessible materials, you and your little ones can turn your house into a pleasant paradise of paper flowers! Check out this fun and simple paper flower bouquet craft to add a splash of color to your living space, all while engaging your child's creativity and improving their fine motor skills. Everything you'll need is listed below!
Materials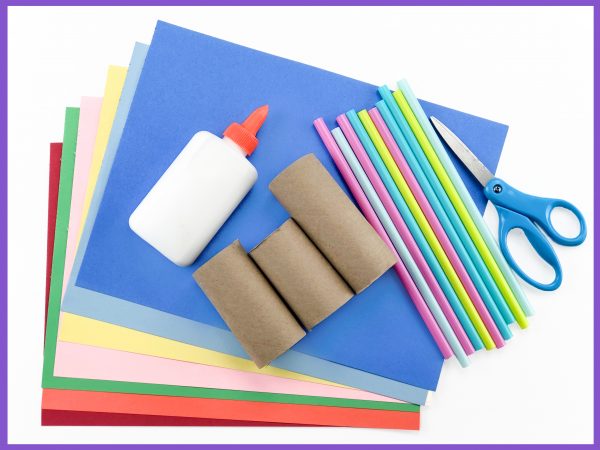 Colored construction paper
Scissors
Glue
Colorful plastic drinking straws
Toilet/Paper towel rolls
Step 1 – Flower Pot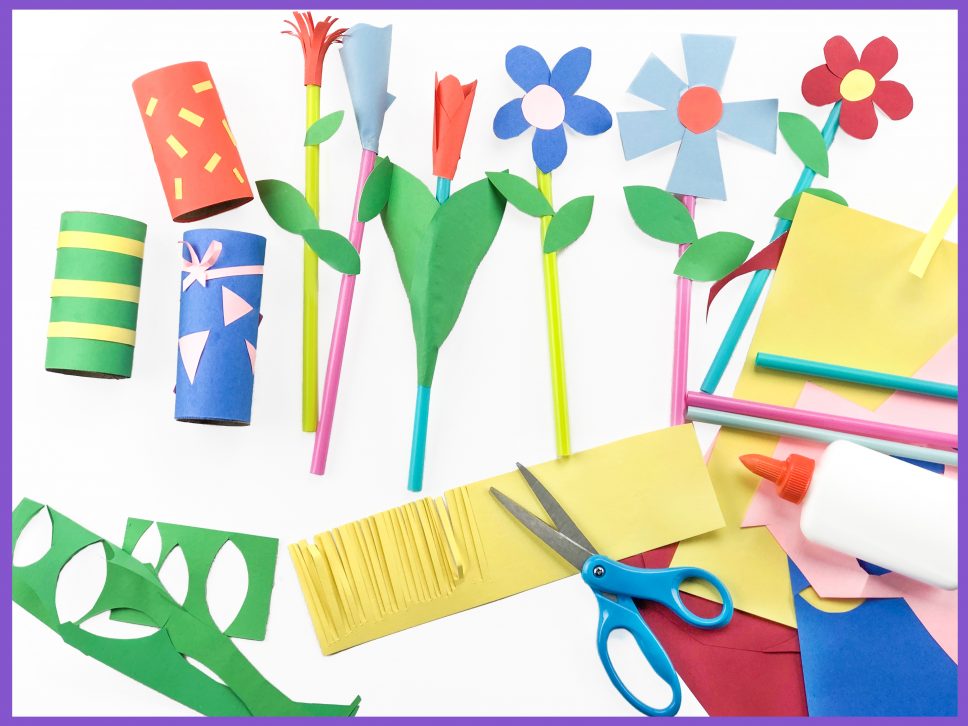 Create your flower pots by taking the empty toilet paper rolls and wrapping them with construction paper. Then, using the images above for inspiration, decorate them however you wish. You can also use empty paper towel rolls by cutting them in half with scissors. While you should encourage the kids to get hands on with the decorating, make sure to handle the scissors yourself.
Step 2 – Fancy Flowers
Take the rest of the construction paper and cut out the different shapes for the petals and leaves. Then, glue them onto the straws to create roses, sunflowers, or invent your own flowers! Crinkle paper, ribbons, chenille stems, pom pons, beads, feathers, and yarn also make for fun textures and shapes. Get creative, add a personal touch, and see what you can come up with!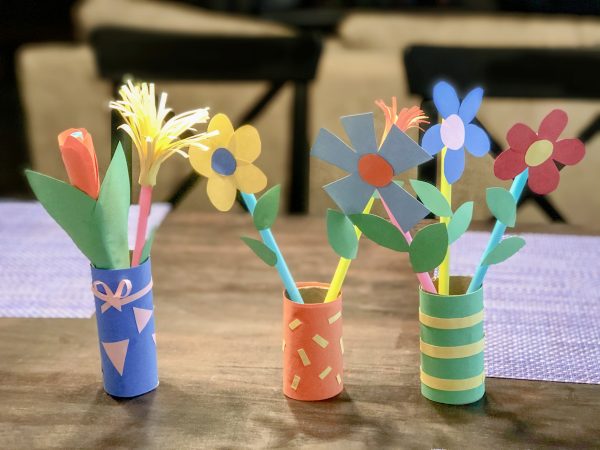 Now you're ready to display your blossoming creation throughout the home! We love that this colorful and creative bouquet will never wilt or need watering and can spark so much silly, imaginative fun while crafting! Make sure to share your creations with us on Facebook, Instagram or Twitter using #mothergooseclub!