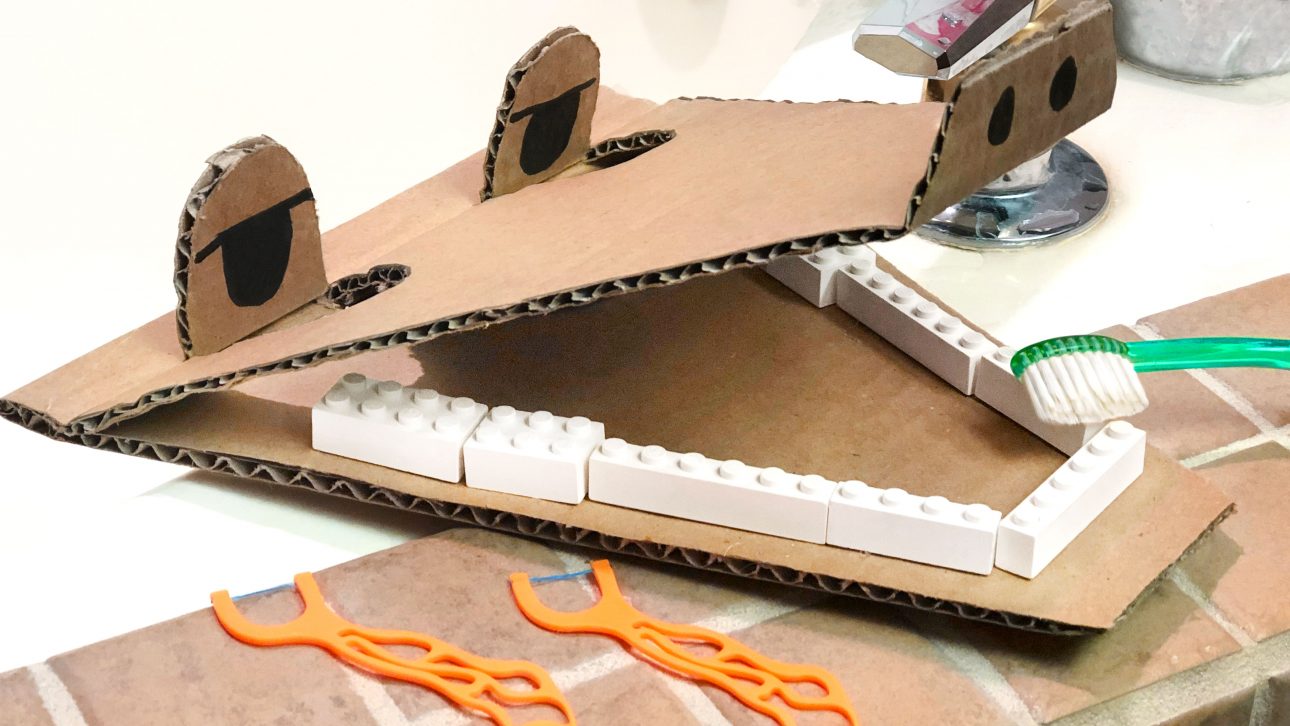 Strong dental hygiene is a must, but developing this habit can often be a major obstacle for young ones. Crafts are a fun way to engage children in developing positive habits and important new skills – try this one together by following the simple instructions below. Once your alligator is ready to go, practice the brushing motions while talking about the importance of making this a daily habit. Keep the craft in a visible spot around the house as a daily reminder!
For some additional reinforcement, follow along with Mary, Teddy and Jack in "Brush Your Teeth" as they use song and dance to teach the importance of brushing each night, especially after some late-night ice cream!
Materials:
All the materials you need are below. Most everything can be found around the house or at your local store. Get creative, improvise and let us know what works for you!
Cardboard (roughly 14" x 7")
White lego pieces
Black sharpie
Toothbrush and floss
Glue
Scissors
Step 1 – Draw: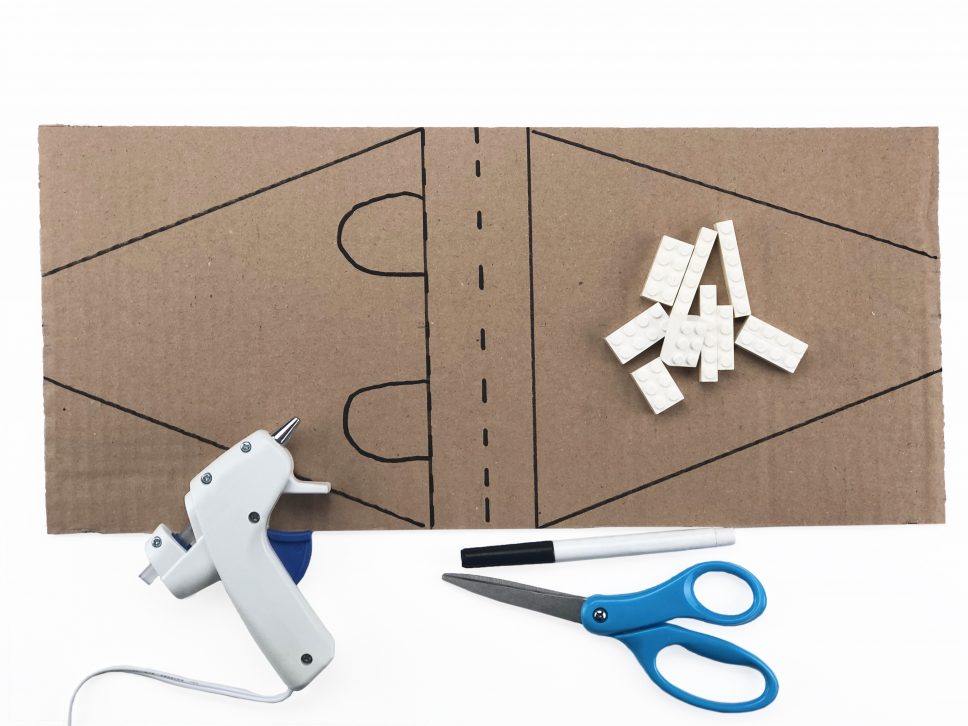 Referencing our example above, start by drawing the outline of your alligator on the cardboard.
Step 2 – Cut and Fold: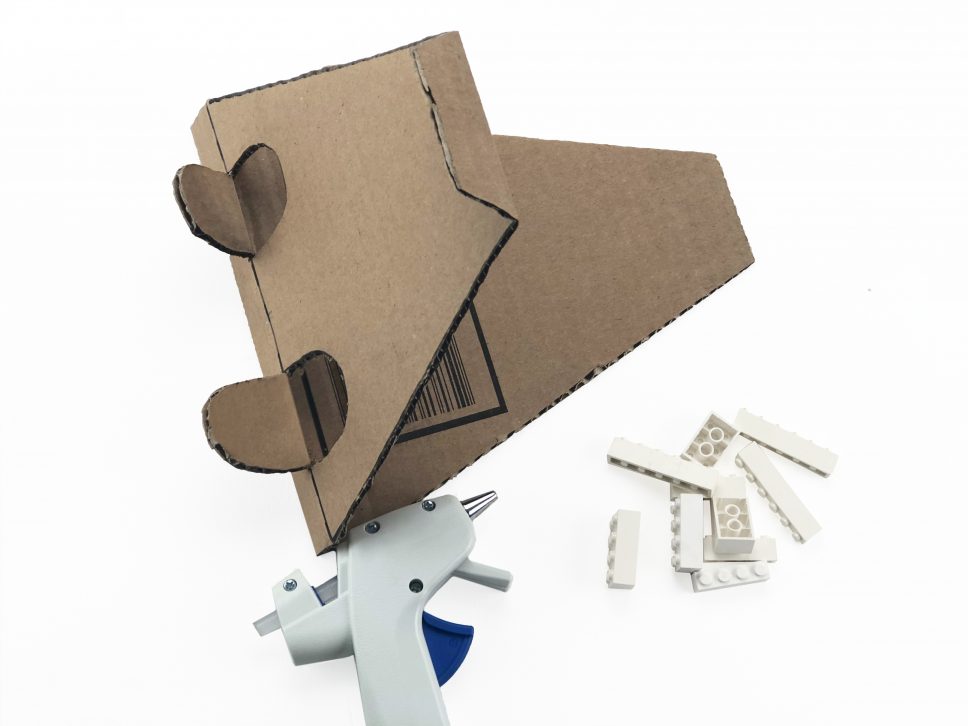 Parents should take the lead for the cutting. And remember – it doesn't have to be perfect. Feel free to approach your design differently, or even try making a different animal!
Follow these steps while referencing our example above:
Cut off the corners of the cardboard, along the diagonal lines we just drew. Then, cut along the curved lines and push the flaps out to create the alligator's eyes.
Next, apply some glue in the middle section where we drew the dotted line (try to avoid going over the solid lines with the glue).
Fold the cardboard along the dotted line and apply some pressure. The glued area should stick together, leaving the flaps (mouth) free to move.
Step 3 – The Teeth!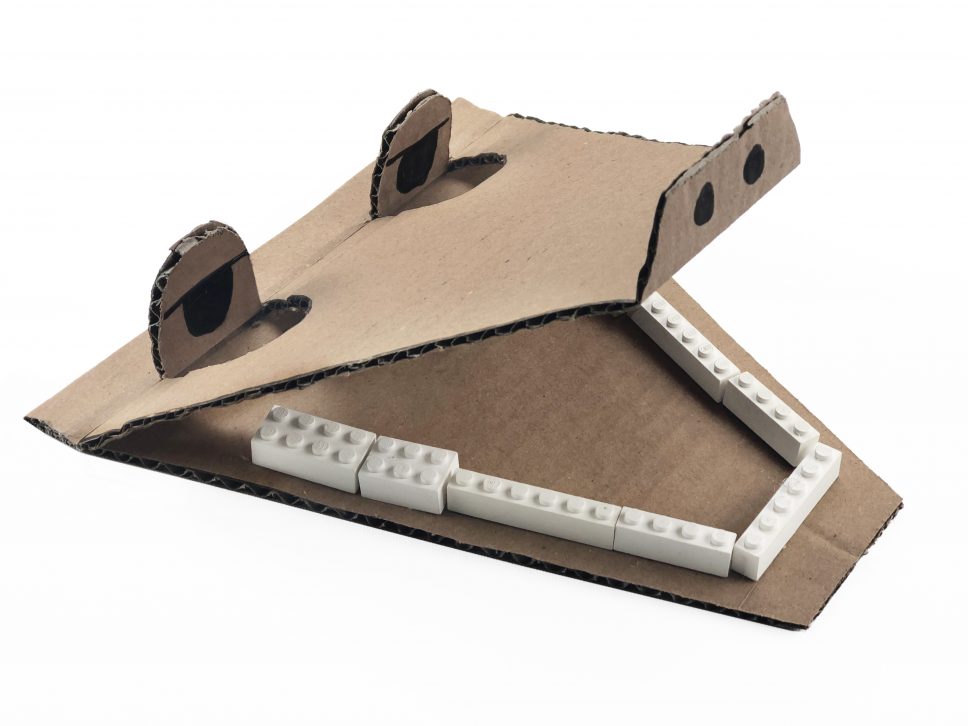 Add in those pearly whites! Glue the lego blocks along the open mouth. Just the bottom can work well for this exercise, but if you have extra lego blocks and glue, fill out the top too.
Use colored markers to add some finishing touches – we drew in eyes and nostrils!
Share With Us!
We hope this craft inspires some fun playtime and positive habit-building in your household! Share your creations with us on Facebook, Instagram or Twitter using #mothergooseclub.
Happy brushing!