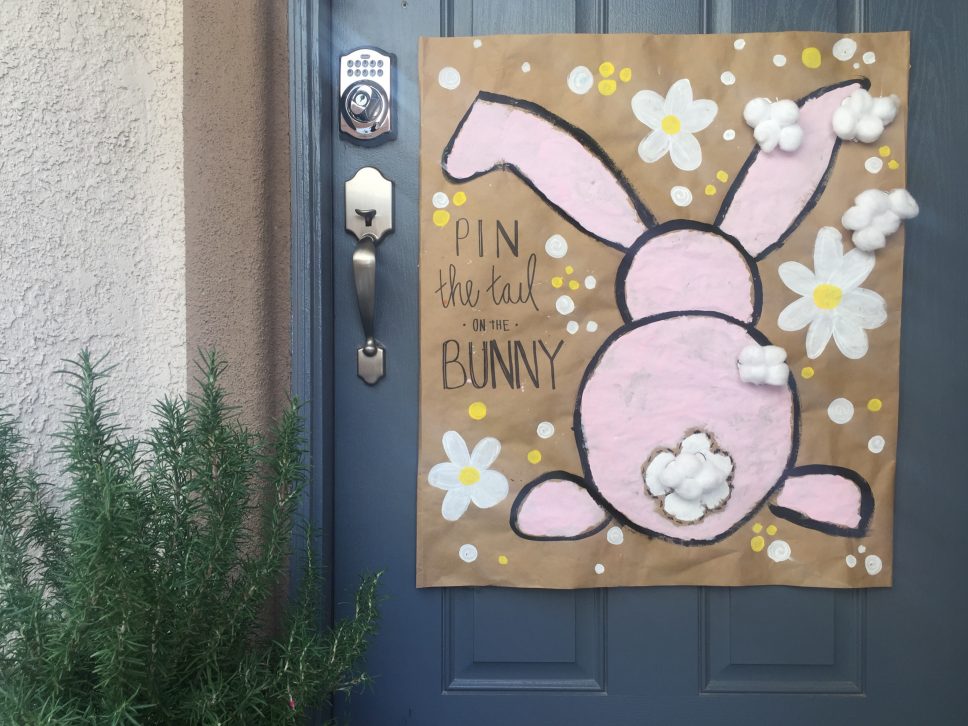 I needed another activity for my Easter party, and literally whipped up this Pin the Tail on the Bunny craft in 15 minutes. The kids had fun playing it (more than once) and I think I like it enough to roll it up and bring it out next year! It's also just a really fun spring/animal themed game in general, so even if you don't celebrate Easter, it might be a fun one to try (this bunny was easier to paint than a donkey, let me tell you)!
Materials are below, and you can definitely improvise here to make it simpler or more eggstravagant (see what I did there?)! I hope you have a wonderful time creating and playing with your kids this spring and #mothergooseclub when you do so we can all join in the fun!
Materials
Butcher/mailing paper, or backside of some wrapping paper
Paper plate
Permanent marker
Scissors
Cotton balls
Masking tape
Glue gun
Paints
Tips
I quickly drew some puffy cloud shapes for tails – about three to a plate and cut them out. Then, I glued on my cotton balls for some fun texture and put a ring of masking tape on the back so it will stick to my bunny poster when the kids try to pin the tail.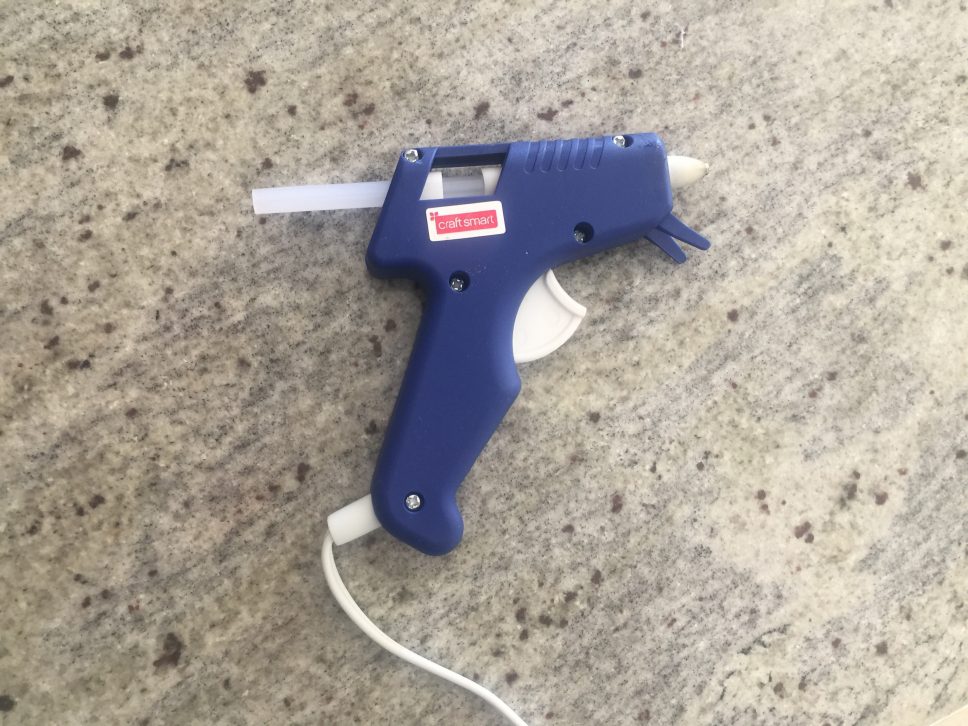 I used my trusty acrylic paints from Michael's again for the poster. Two circles for the body and head, two long shapes for the ears and two short shapes for the feet and you have a cute bunny backside! I didn't worry about making my lines perfect, and am happy with my cute shabby chic result.
I added some text (I've been practicing my hand lettering lately – maybe that's a blog post for another day) and daisies to give a cheerful spring feel.