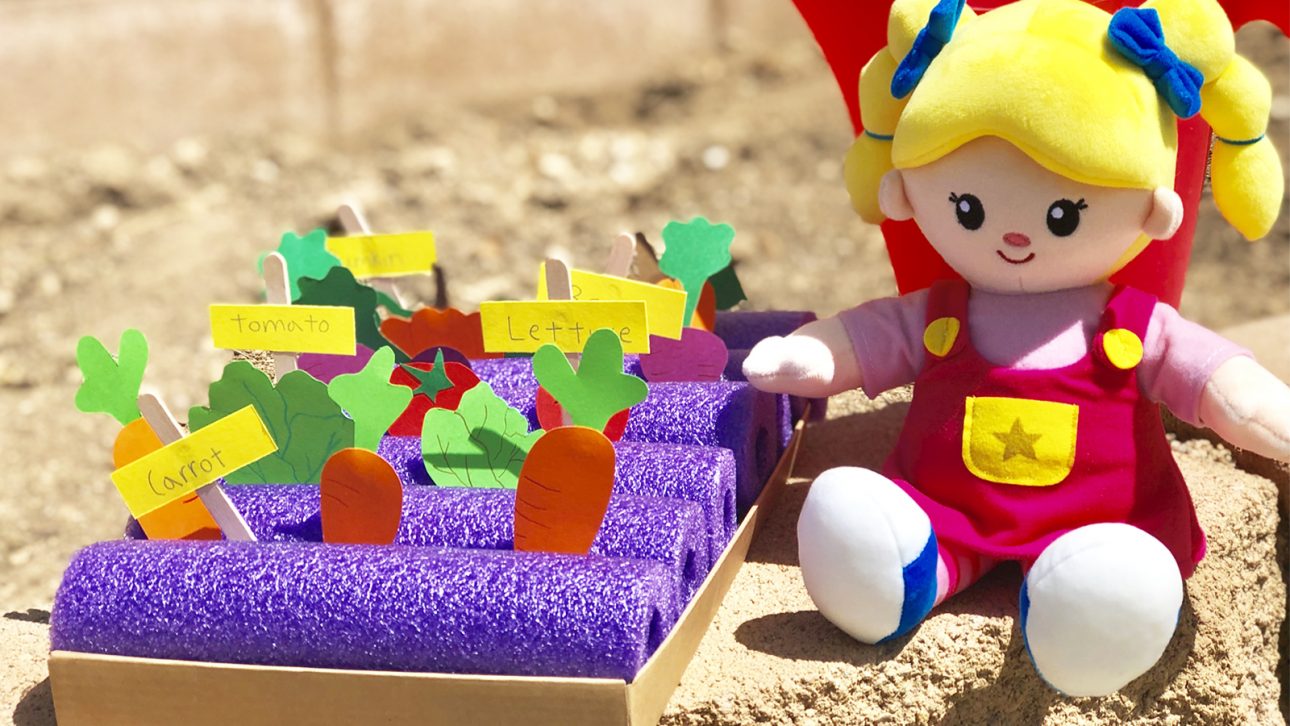 This springtime family craft is inspired by one of our most popular rhymes, "The Planting Song". Watch and sing along to the video, and then discuss the materials you're recreating in the craft. Hone those fine motor skills, handwriting and color recognition when creating and labeling the fruits and vegetables. And if you also want to top off your finished garden with a Mother Goose Club plush doll, you can browse our full collection here!
Materials:
All the materials you need are below. Most everything can be found around the house or at your local store. Get creative, improvise and let us know what works for you!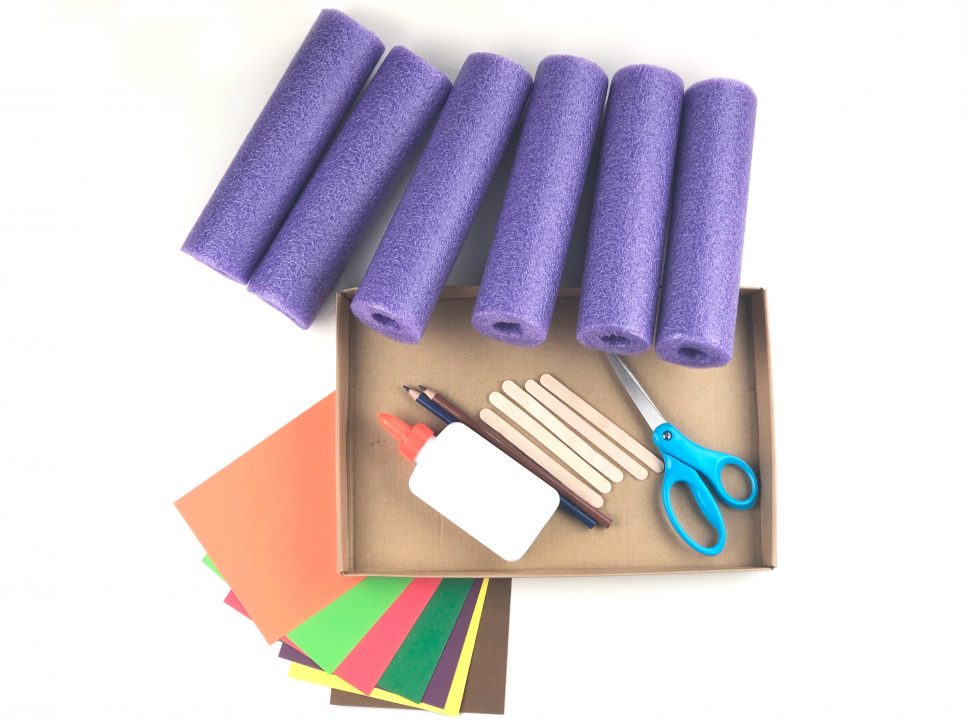 Construction paper (fruit and vegetable colors)
Shoe box top
Swim noodles
Craft sticks
Colored pencils
Glue
Scissors
Step 1 – Cut: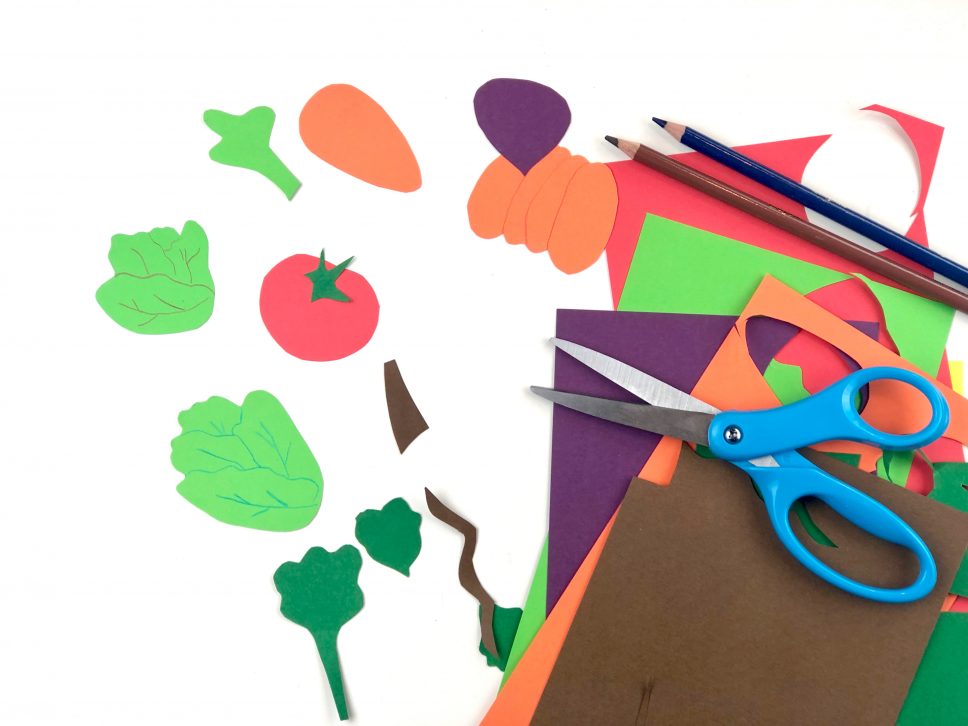 Start cutting your construction paper into your garden's fruits and vegetables. We're making carrots, lettuce, tomatoes, beets and pumpkins, but feel free to make your own favorites!
Step 2 – Label: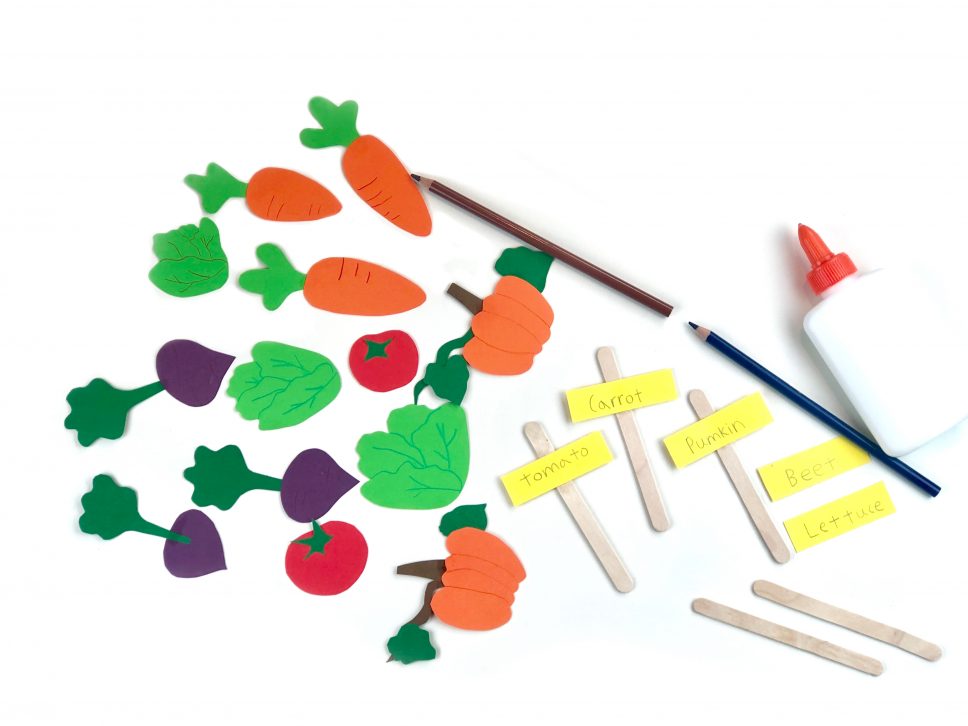 Cut out small rectangles for each of your garden's items, then label and glue them onto your craft sticks.
Step 3 – Plant!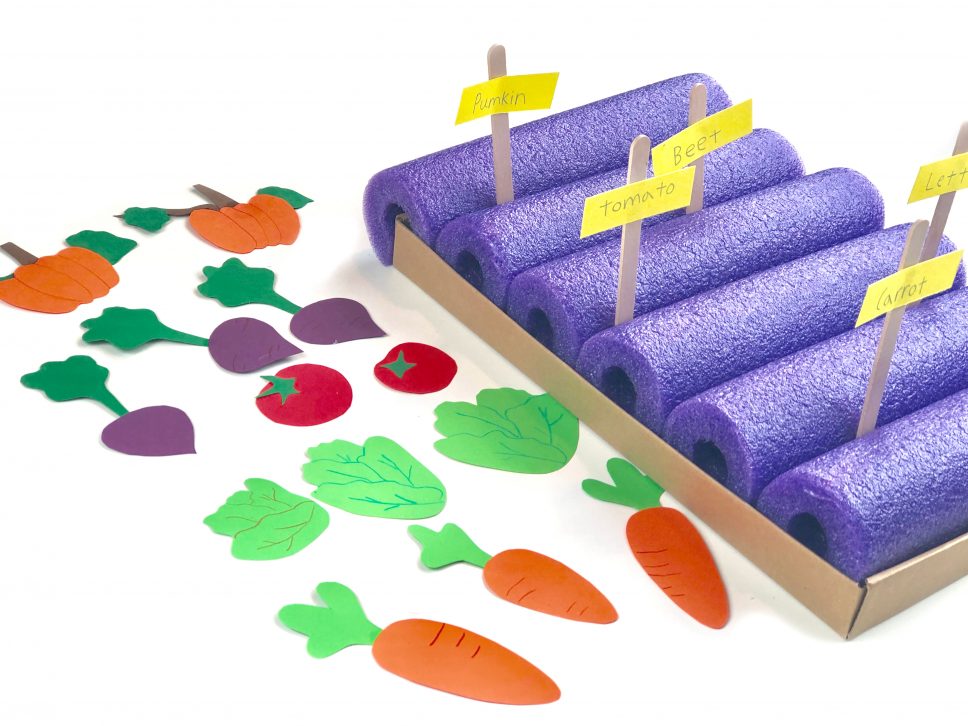 Place your swim noodles into your empty shoe box top. Then start setting up your fruits, vegetables and labels in between.
You're garden is all set – time to celebrate with "The Planting Song"!
Working on the farm all day long,
Everybody sing the planting song.
Working on the farm all day long,
Everybody sing the planting song.
Share With Us!
We hope you enjoyed this craft! Let us know what other rhyme-themed crafts you want to see! Share your thoughts and creations with us on Facebook, Instagram or Twitter using #mothergooseclub. We love getting crafty and celebrating with Mother Goose Club families around the world!