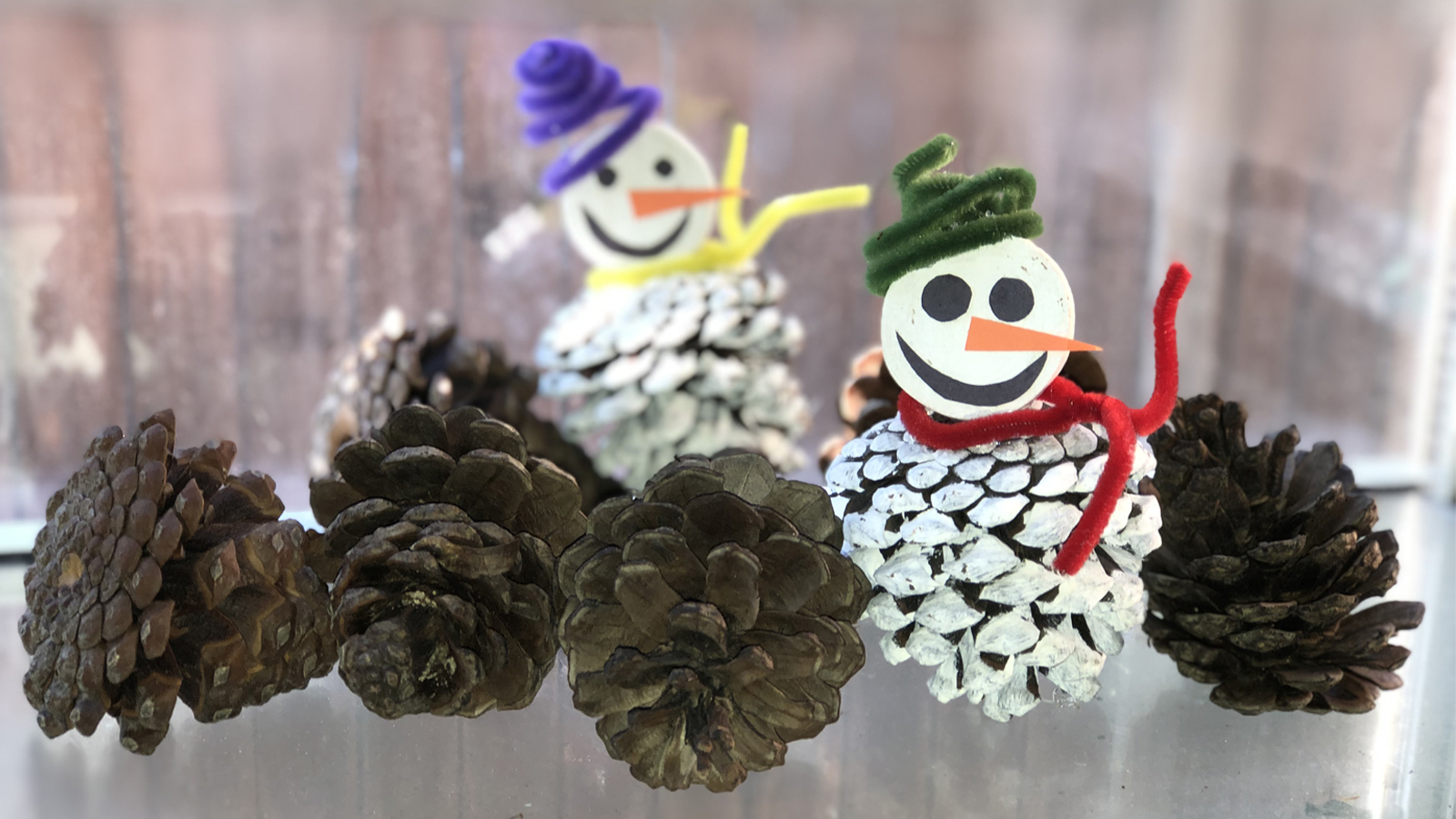 During the cold, winter months, it can be challenging to keep the family active (and off Netflix). This pine cone snowman craft is a good excuse to explore the backyard or neighborhood a bit. Gather up some pine cones and then cozy back up indoors with a fun family craft!
Materials:
All the materials you need are below. Most everything can be found around the house or at your local store. Get creative, improvise and let us know what works for you!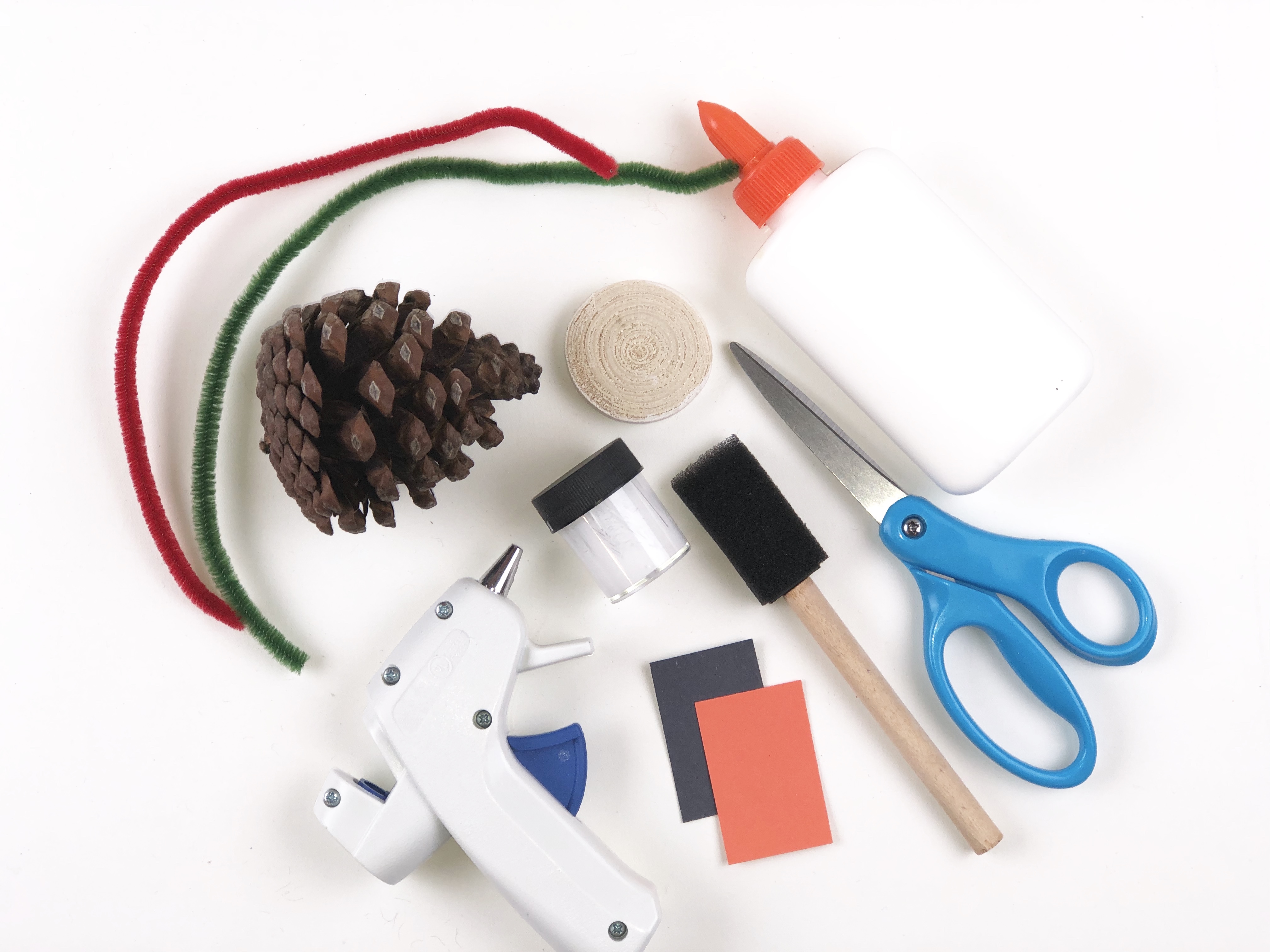 Pine cone
Orange and black construction paper
White paint and paint brush
2 pipe cleaners
Scissors
Glue
Wooden circle (or similar sturdy material)
Step 1 – Paint the Snowman: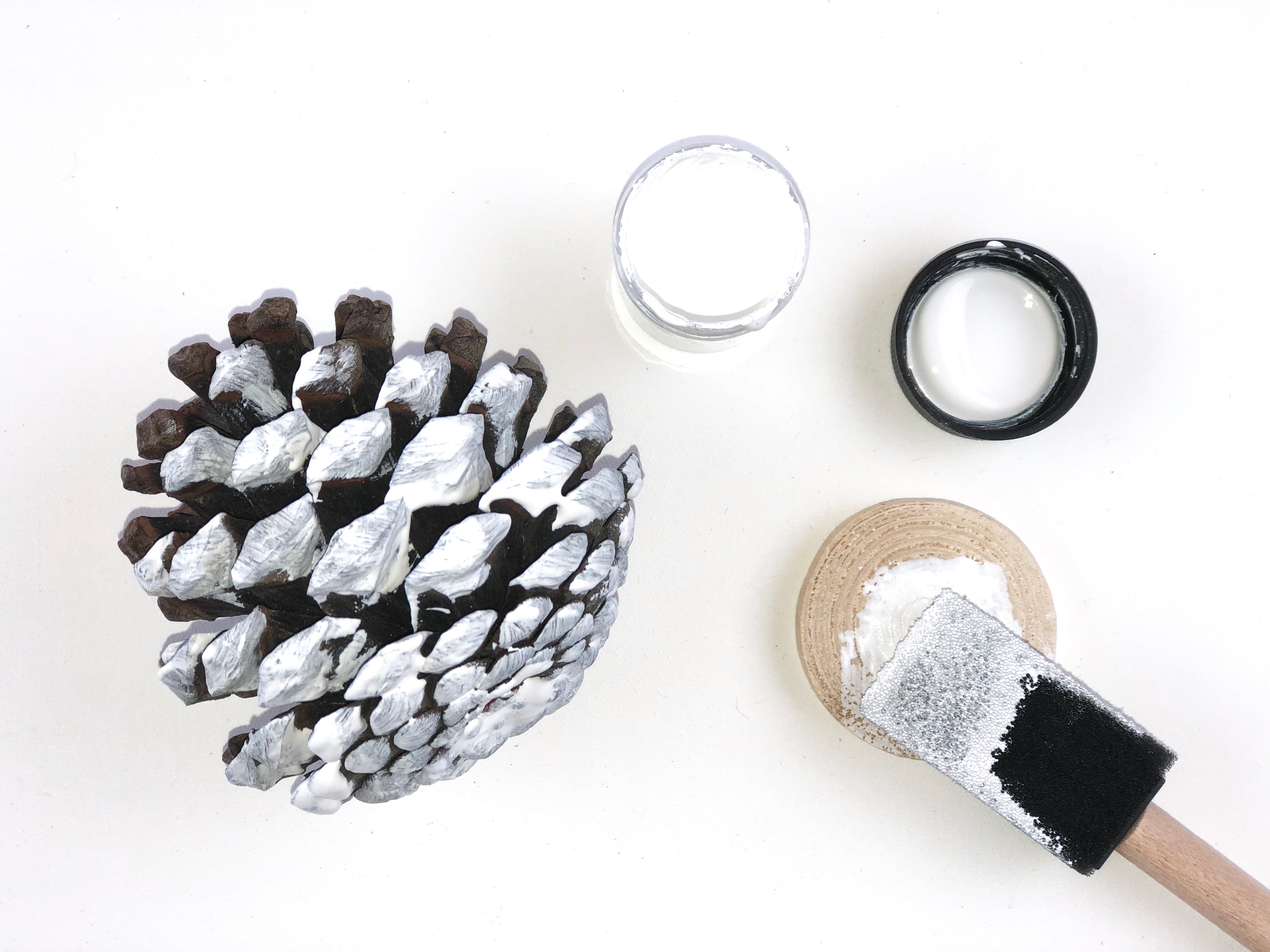 Paint your pine cone (snowman's belly) and circle (snowman's head) white.
Step 2 – Snowman's Face: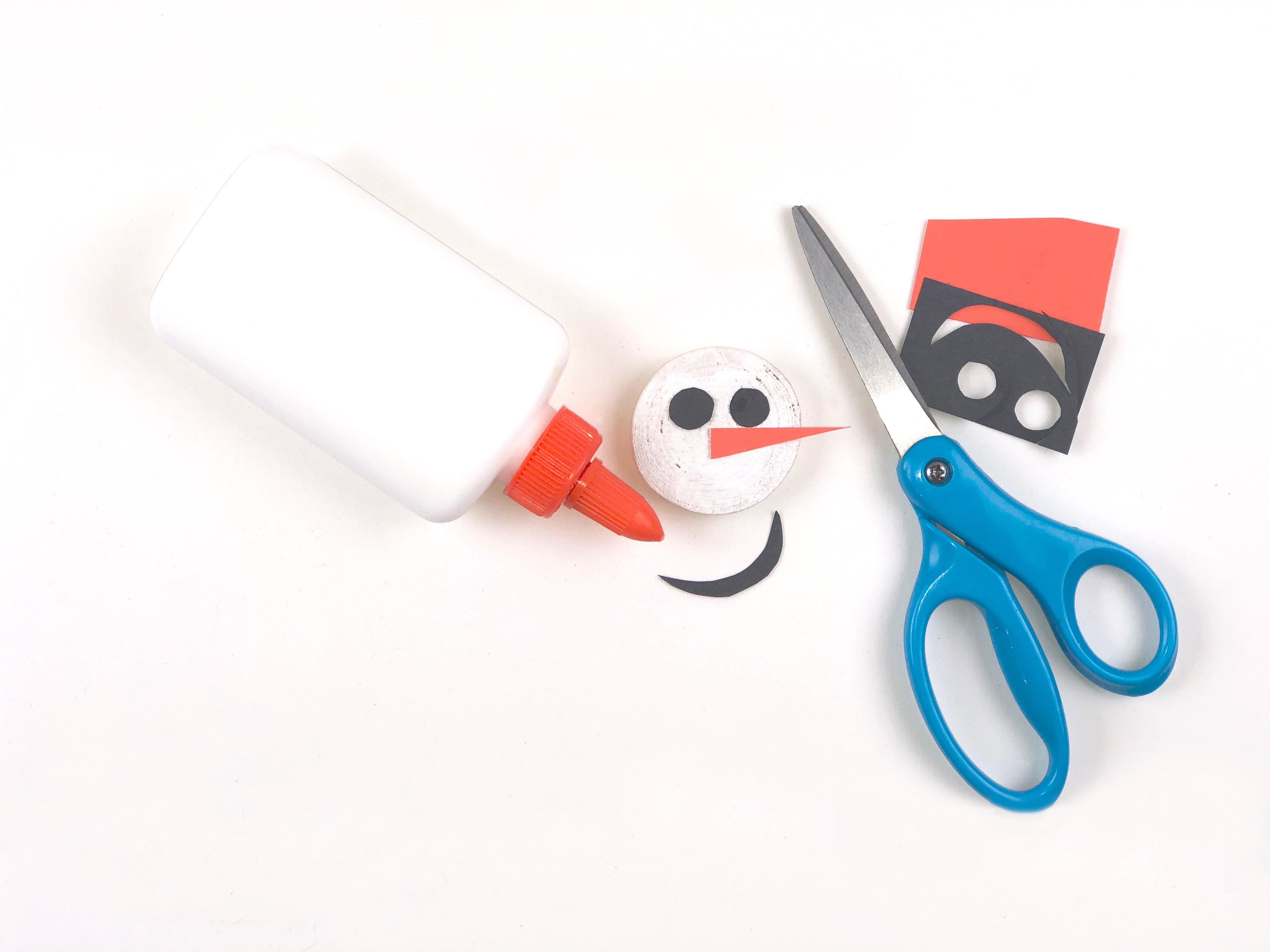 Cut out a smile and pair of eyes using your black construction paper, and cut out a long, pointy nose using your orange construction paper. Glue them onto your white surface.
Step 3 – Snowman's Accessories: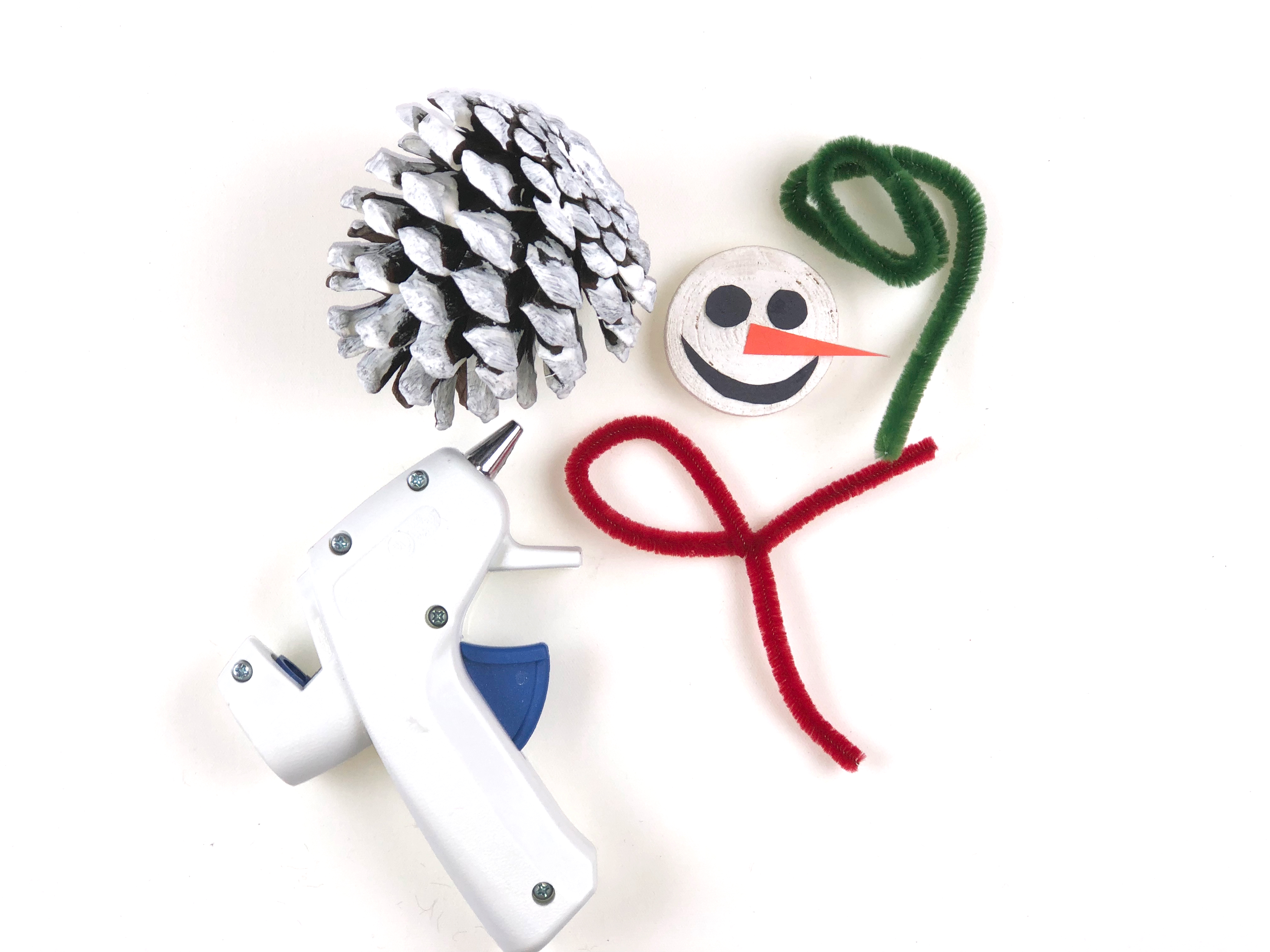 Twist and turn your pipe cleaners into the shape of a stylish hat and scarf.
Decorate and Share!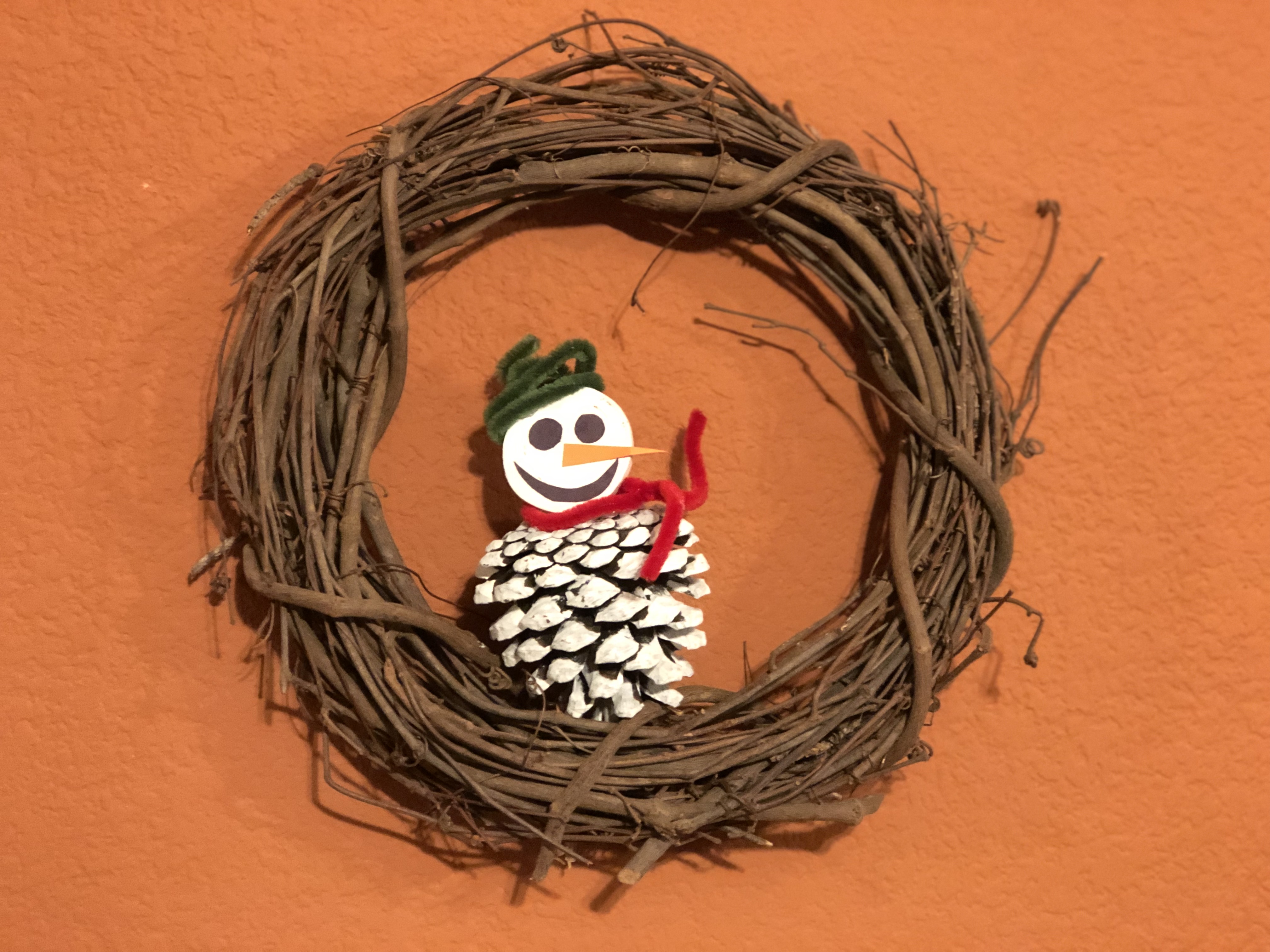 Do you have your own favorite winter-themed crafts? How do you keep the family active during winter? Share your thoughts and creations with us on Facebook, Instagram or Twitter using #mothergooseclub. We love getting crafty and celebrating with Mother Goose Club families around the world!