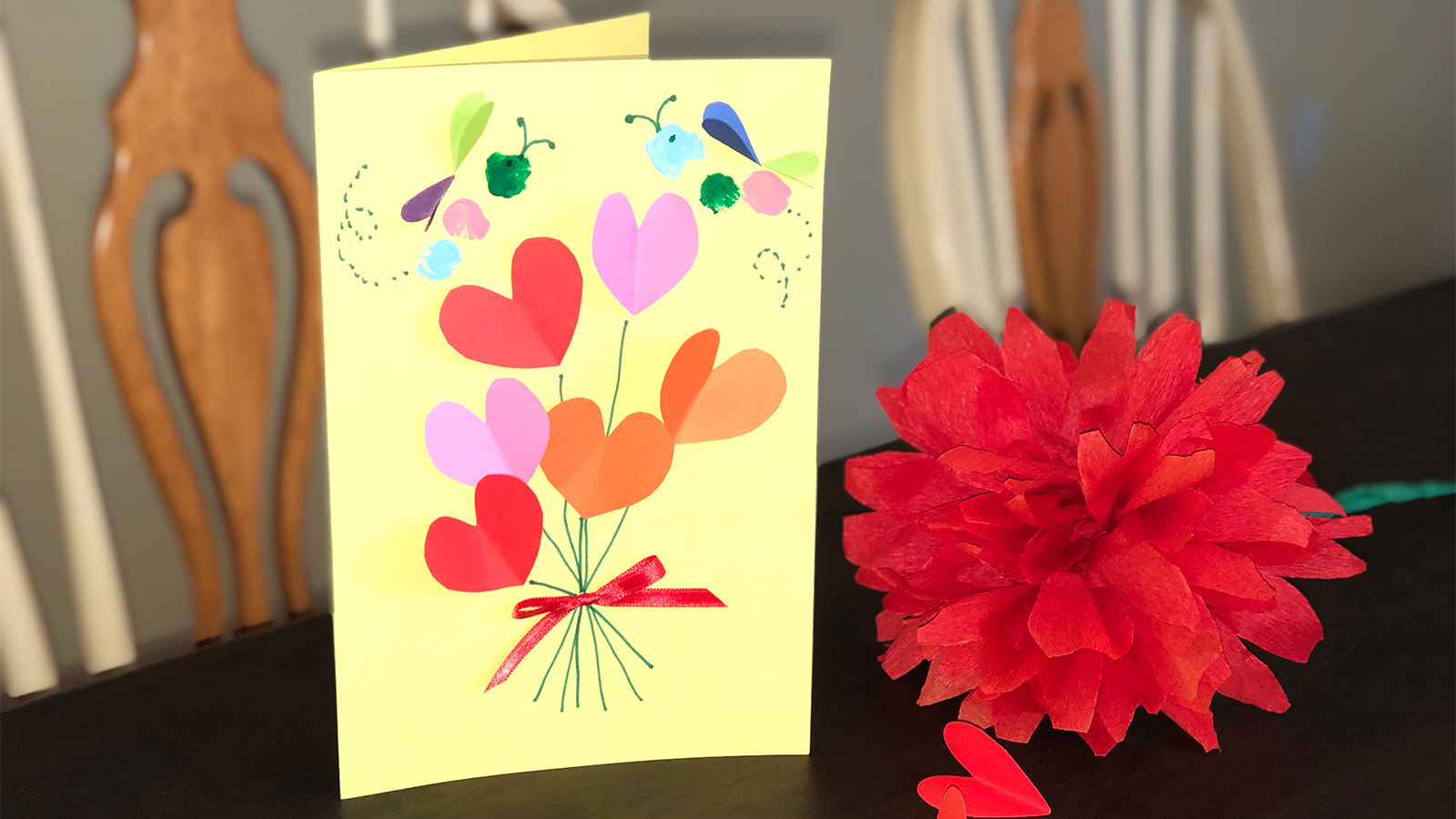 Valentine's Day is just around the corner, and it isn't just a celebration of romantic love – it's also the perfect occasion to celebrate love in all its forms with all the people we care about. Help your child practice expressing love this Valentine's Day with a homemade, hand-crafted card! Share your finished creations with grandma and grandpa, classmates, the neighbors – whoever you and the kids want to show some love to!
Materials:
All the materials you need are below. Most everything can be found around the house or at your local store. Get creative, improvise and let us know what works for you!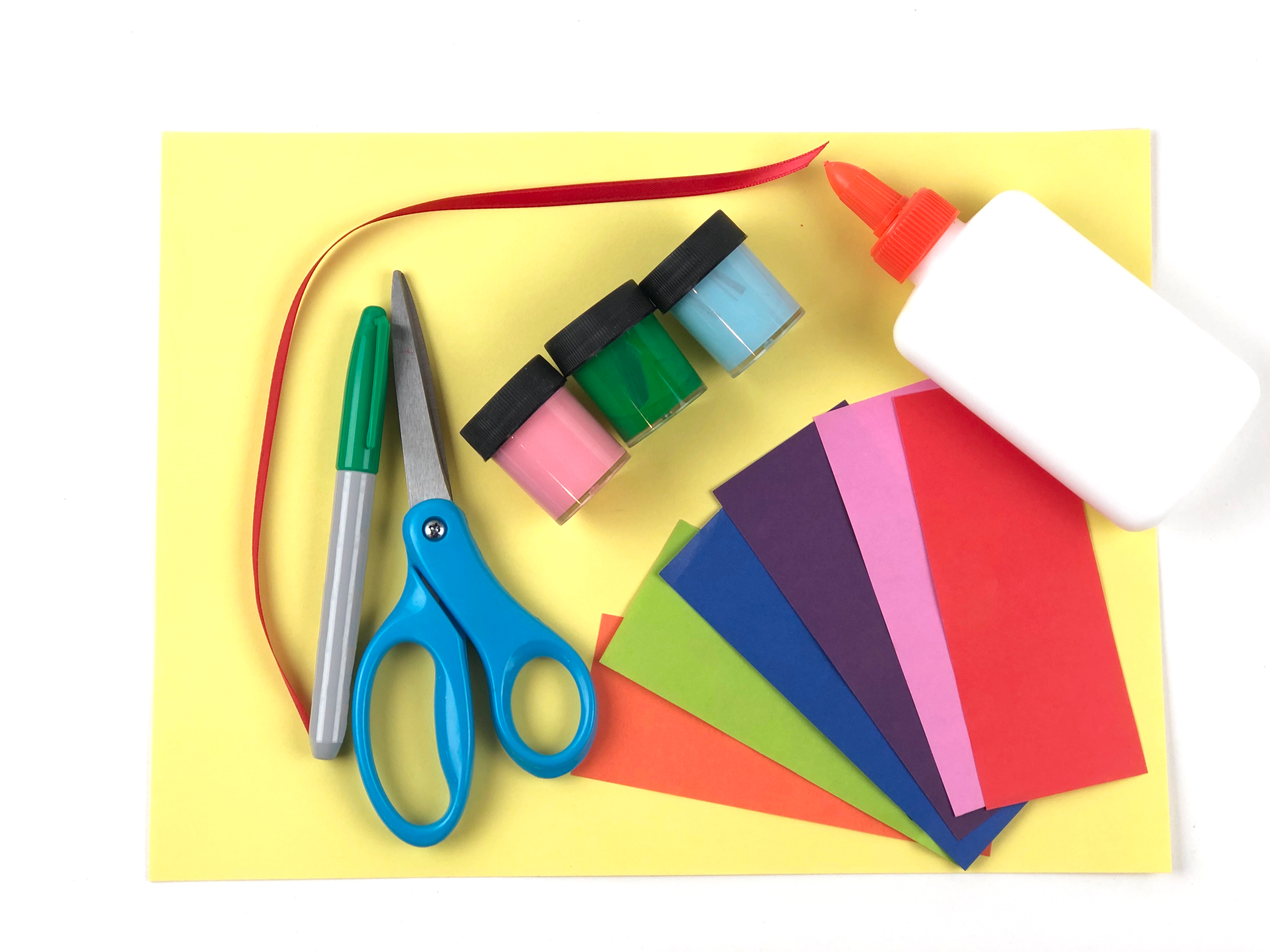 Construction paper
Paint
Red ribbon
Green marker
Glue
Scissors
Step 1 – Make the Hearts: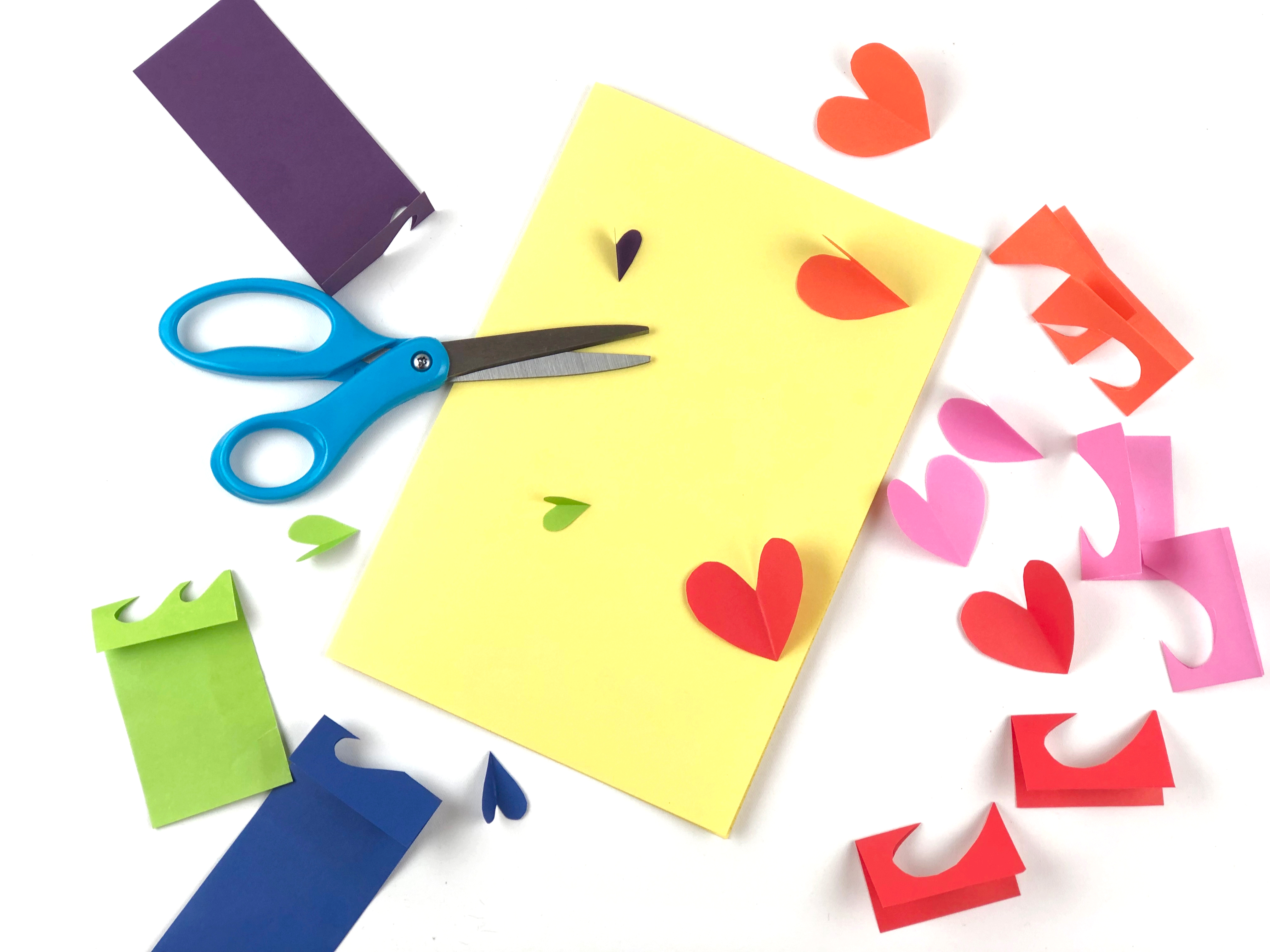 Cut heart shapes out of your construction paper (vary the colors and sizes) and fold them in half. These will be the flowers.
Step 2 – Glue & Draw: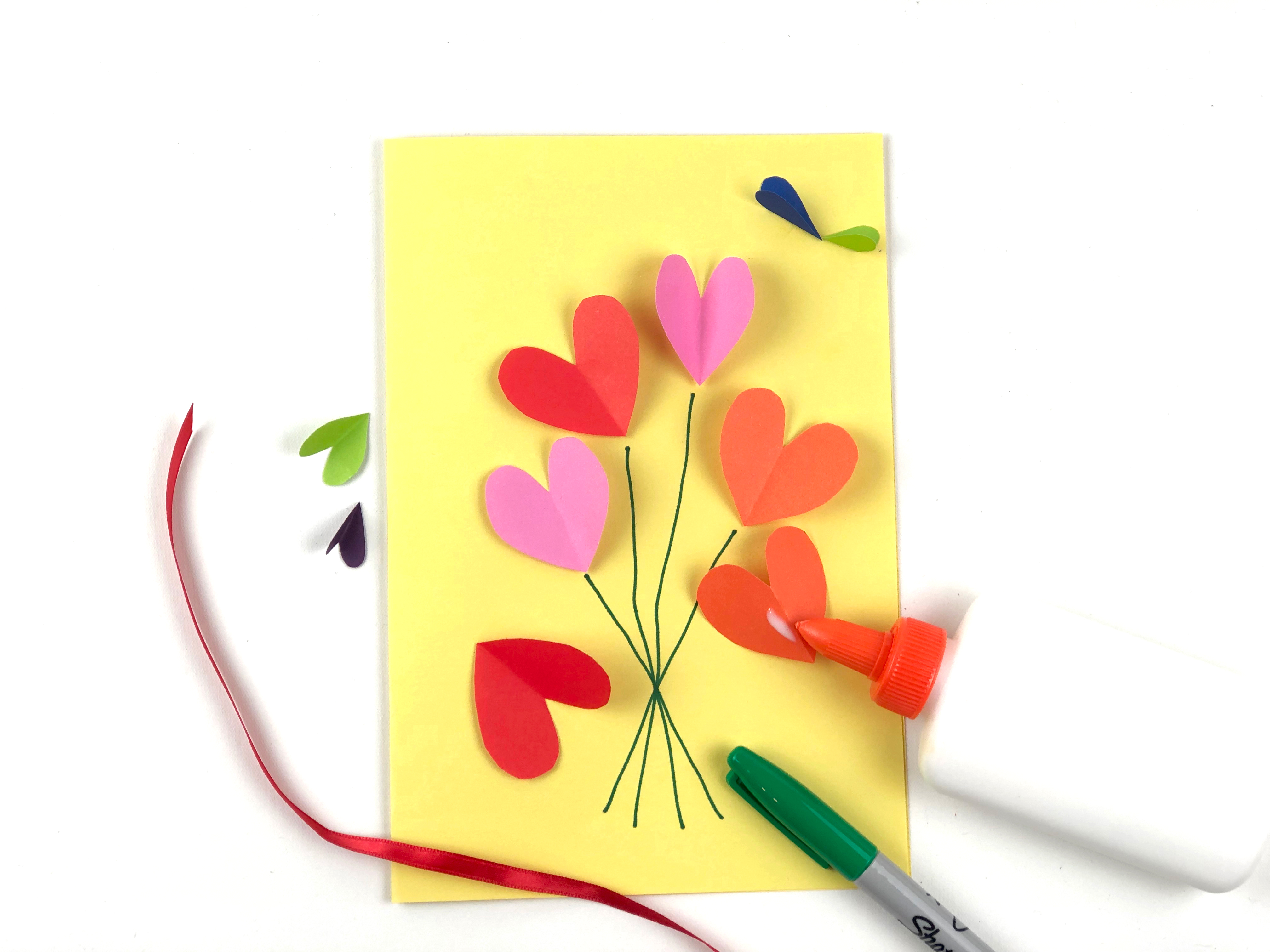 Glue your heart-shaped flowers onto the front of your card. Use your green marker to draw the flower stems so they come together in a bouquet.
Step 3 – Finishing Touches: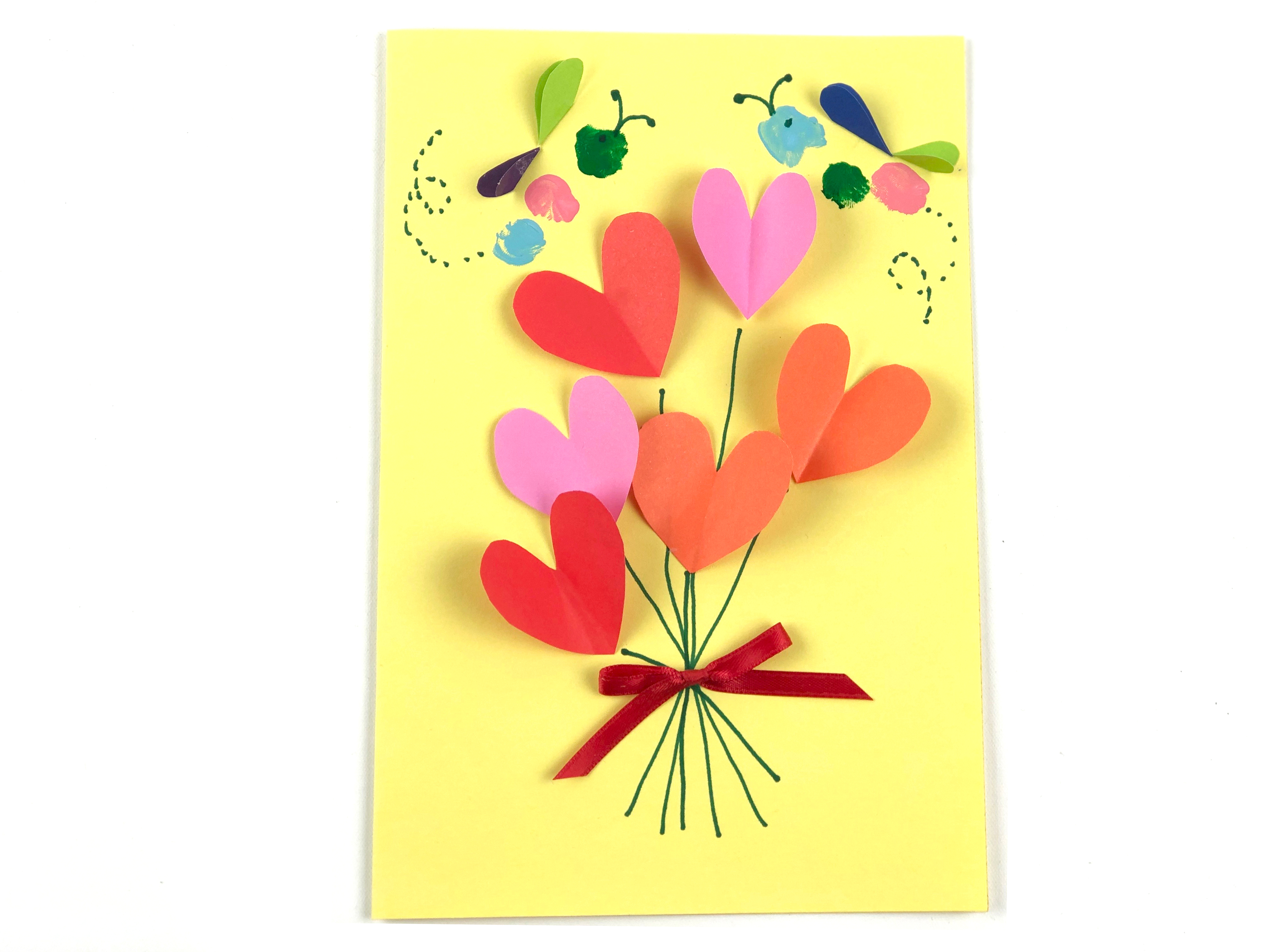 Tie and glue down your red ribbon, and use your supplies to create butterflies or other decorative elements. Let everything sit and dry, and then write a special note inside!
Share With Us!
We hope this card craft inspired you and your family to spread some love this Valentine's Day! Share your thoughts and creations with us on Facebook, Instagram or Twitter using #mothergooseclub. We love getting crafty and celebrating with Mother Goose Club families around the world!
Happy Valentine's Day!