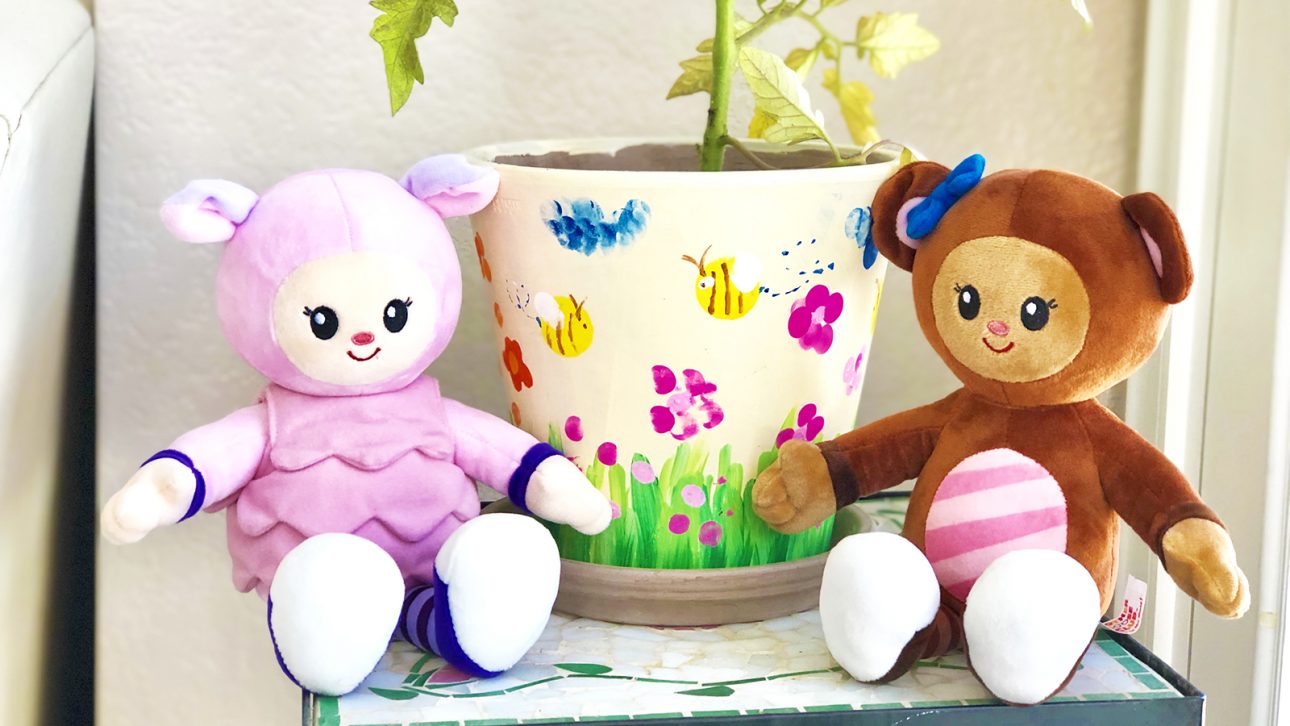 On an upcoming sunny weekend, dedicate a day to this family outing and craft. Start by planning an early trip to a local plant nursery, then get crafty together later that evening!
It'll be chilly again before we know it, so let's all make the most of the springtime weather! And this activity is ideal for encouraging some family bonding, teamwork and artistic expression.
Materials:
All the materials you need are below. Get creative, improvise and let us know what works for you!
Flower pot
Paint and paint brush
Tomato plant
Soil
Step 1 – Select Your Plant: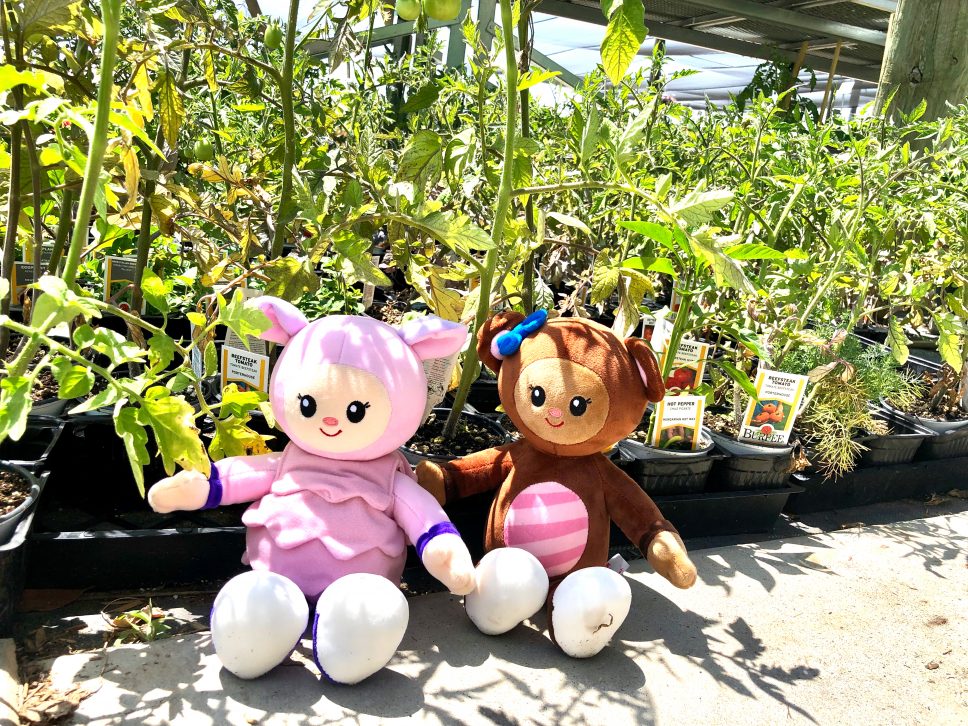 We took a short trip to our local plant nursery, accompanied by a few Mother Goose Club plush friends, and picked out a tomato plant.
We recommend doing the same – it'll make for a fun, family springtime trip!
Step 2 – Get Crafty:
Start painting your pot! We painted colorful butterflies and flowers to capture the springtime feel. Make sure to do this part together – empower your little ones to lead the way and ask questions about the artwork and plant as you go along.
Step 3 – Finishing Touches: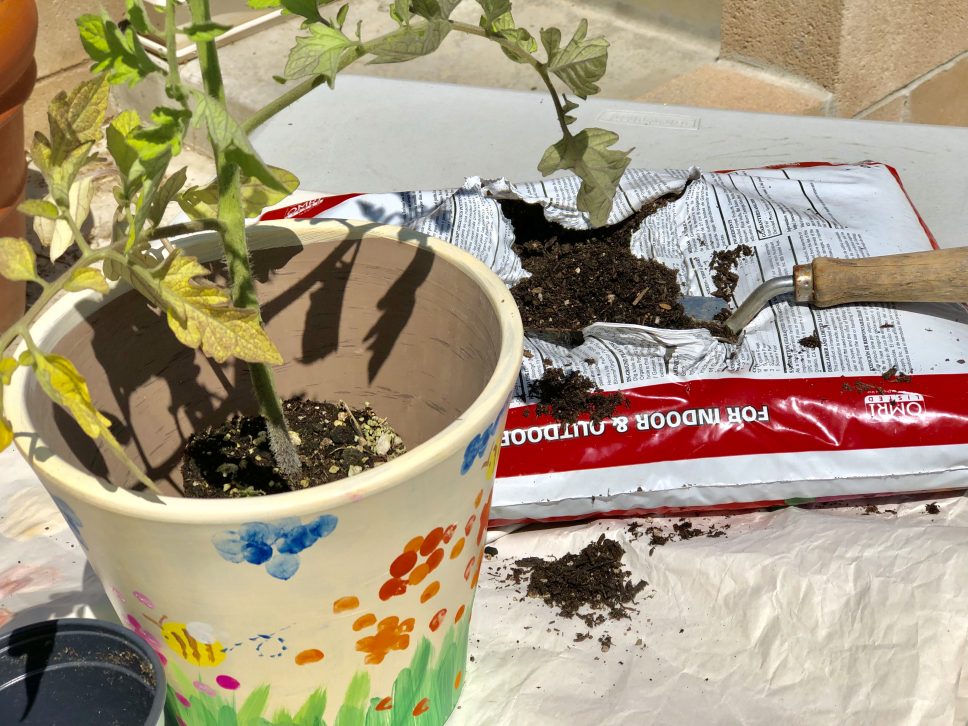 Once your pot is all painted and dry, set your plant inside and add some scoops of soil. Then find a nice, sunny home for your new friend!
Share With Us!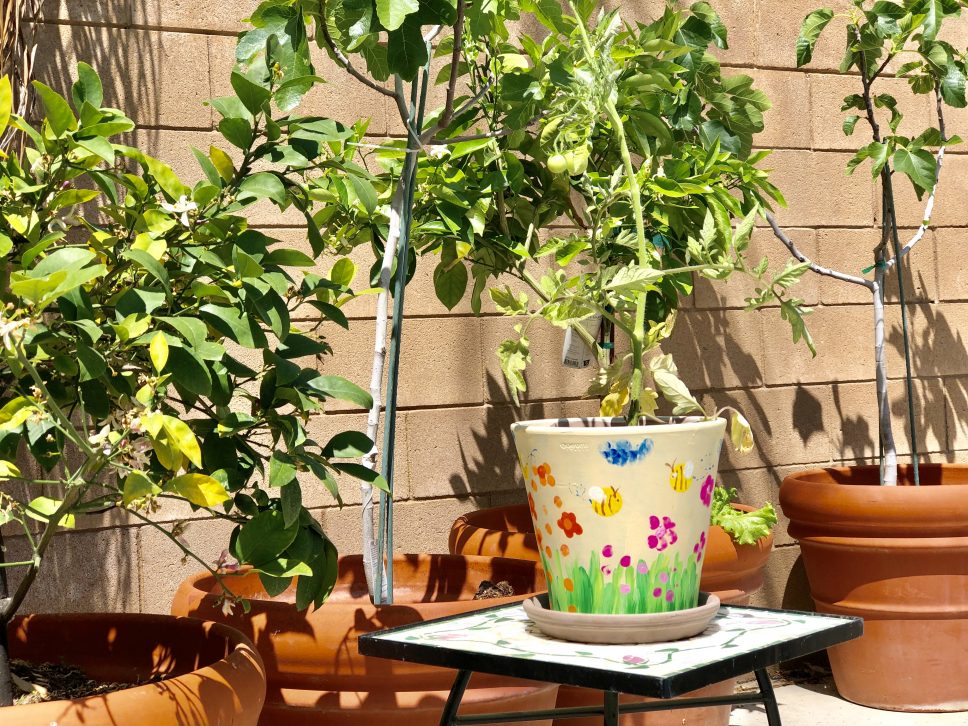 We hope this activity inspires some valuable family-time for you and yours, while livening up your garden too! Share your thoughts and creations with us on Facebook, Instagram or Twitter using #mothergooseclub!