For the full video visit our Show Me How channel.
Organize, have fun and sort through the clutter!
Parenting requires multitasking! So why not kill two birds with one stone by having your children participate in a neat sorting game? You'll get a hand with cleaning up and organizing while your little ones learn some basic and useful math skills!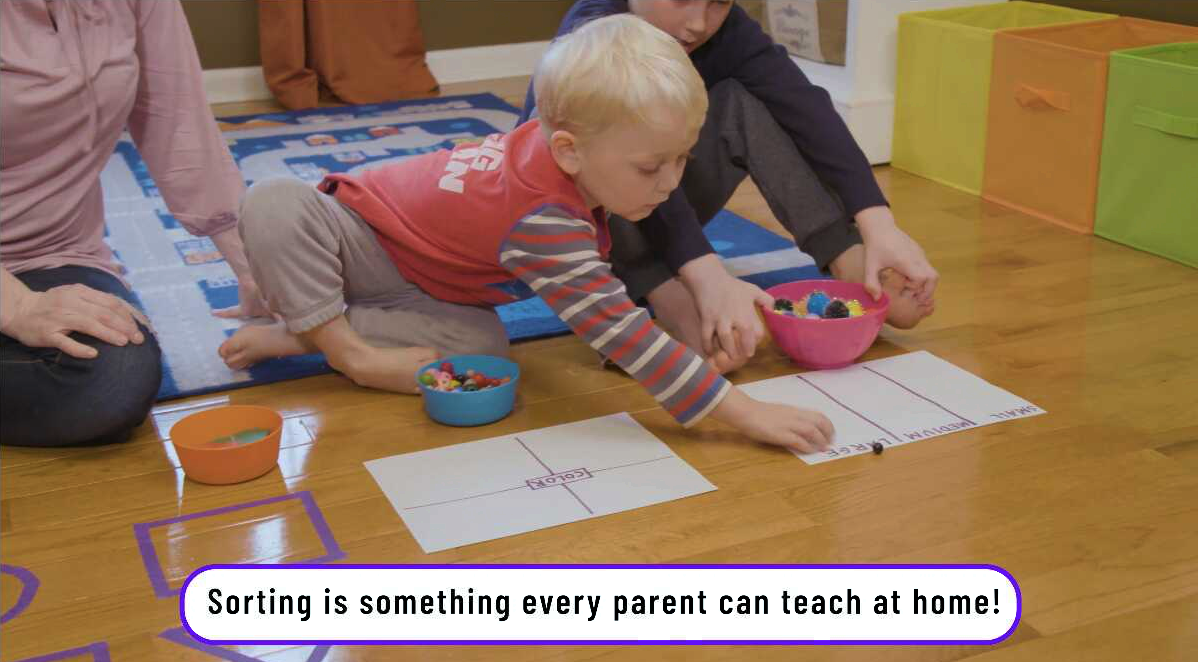 Thinking about the attributes of different items builds early math and science skills. Identifying, comparing and ordering helps children develop the problem-solving skills necessary for higher level math operations such as addition and subtraction.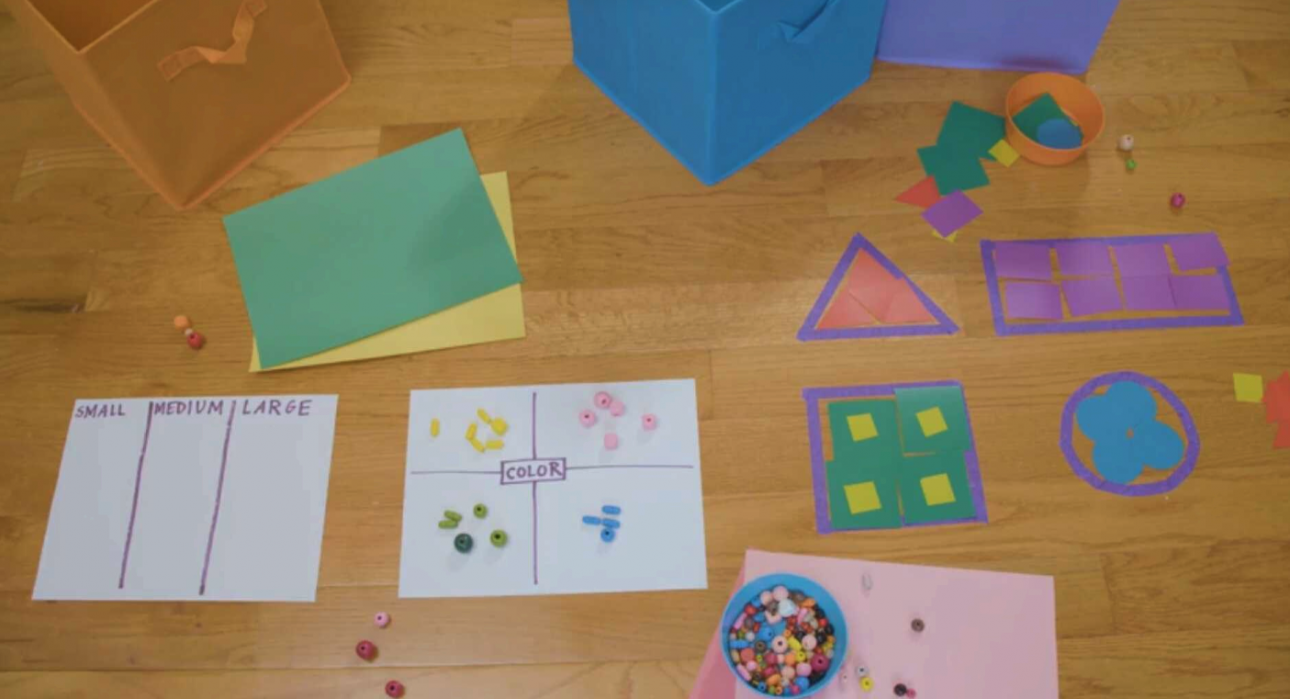 The key to this game is to get your kids thinking! Look at what items need to be sorted around the house, and ask them how the items are similar and different. You can suggest sorting by color or shape and see what other ideas they will come up with! Let their creativity run free and have fun with it.
We suggest sorting items like crayons, markers, and pom-poms. Stuffed animals can also be grouped by type of animal and size. Make sure to have some bins ready to put the like items together.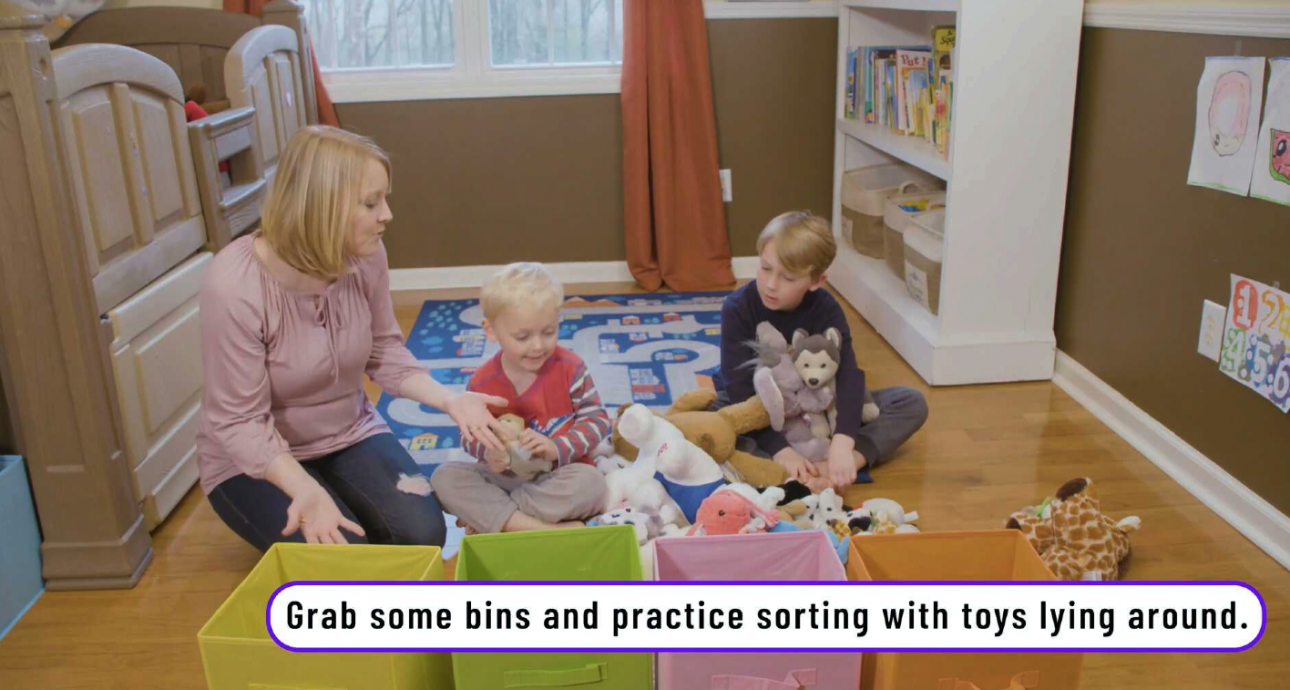 Tips:
Create a space designated for sorting. You can tape the floor area or draw lines on a big sheet of paper.
Another idea is to draw or make a Venn diagram by overlapping two hula hoops. Make sure to explain to the kids that some items can share the same attributes but also be different.
Setting a timer to sort all the items adds another level of excitement to the game.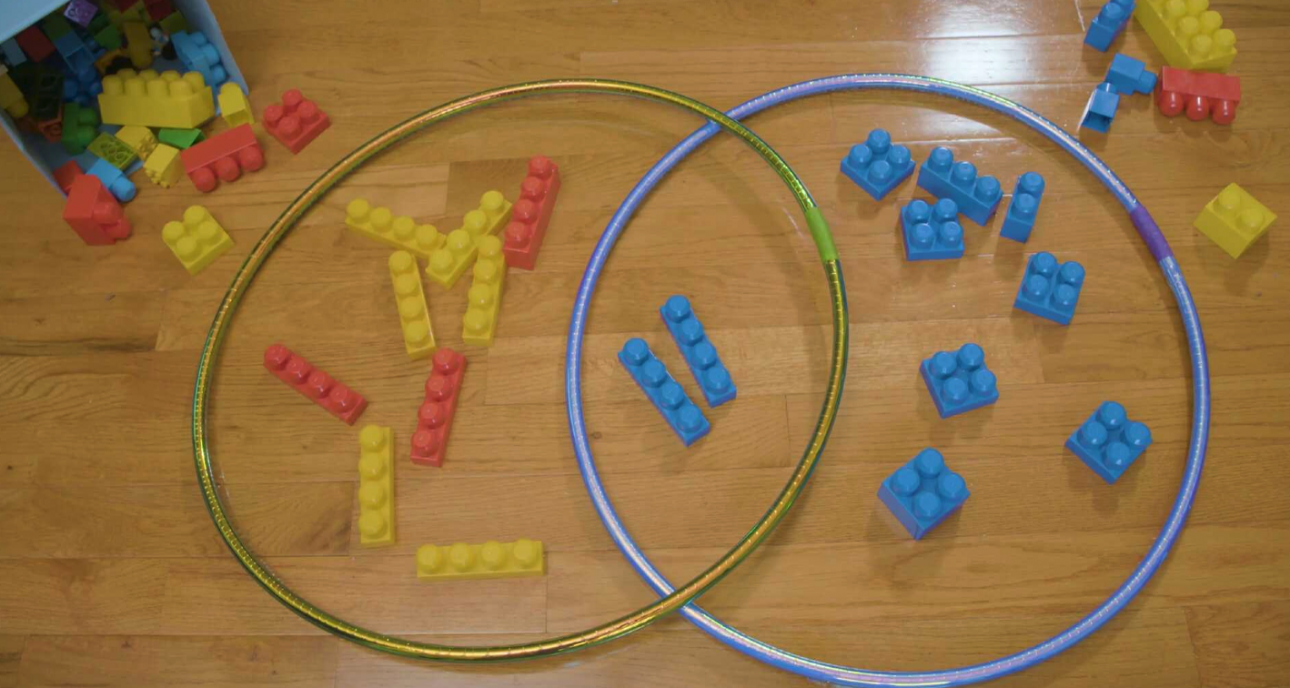 We promise this fun and engaging activity will help your kids clean up the next mess while also flexing those early math skills!