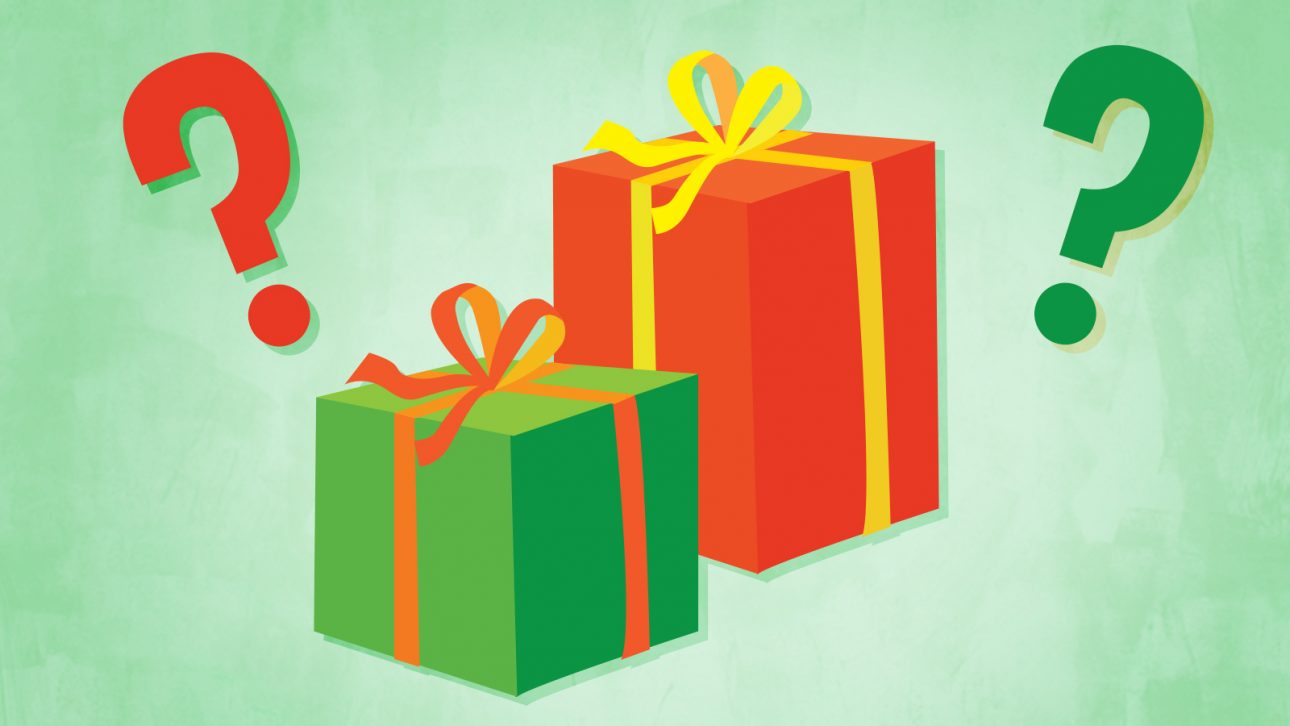 This year, all families have spent more time at home than in previous years. This has forced many parents to become masters in the art of gift hiding. Whether you live in a farmhouse in the countryside or an apartment in the big city, these tips should help you get through the struggles of keeping your little ones guessing before the day you are ready for them to open their gifts. Keep in mind that as with most difficult tasks, preparation is key.
Tip #1: Figure out your size needs
A smaller gift gives you more options, but if you have a larger object, consider if you have any empty boxes that an appliance or tv arrived in as a hiding spot. The attic or ceiling crawl space is also a great place to put larger items, just make sure you don't leave a ladder right next to the access point.
Tip #2: Postpone the gift wrapping
If you have shiny green and red holiday wrapping on your gift, chances are it will be easier to spot, even if hidden well. Consider not putting any wrapping on until closer to the actual day of opening, or just use some brown kitchen paper and just before giving put a nice ribbon on top.
Tip #3: Study your opponent
The pantry or tv room is probably not the best choice, think of places your child very rarely would have access or interest in. A box in your home office filled with receipts, or a dusty trunk of family photos would be great for hiding. If your child doesn't share your taste for music, try hiding your object under a stack of old Billy Joel cds.
Tip #4: Think outside the box (house)
What if you have a small house or apartment that doesn't offer many hiding options. Sometimes outside is the best choice, like the trunk of your car or a tool shed. If you have a trusted neighbor, letting them hold onto the gift would be an almost foolproof way to hide it, but I recommend you attach a card with the recipient's name on it so that it doesn't get mixed in with the neighbor's gifts.
Tip #5: Avoid damage
You definitely want to avoid risky hiding spots such as ovens, freezers, washers and dryers. You are very likely to end up destroying the very gift you had spent so much time keeping safe.
Tip #6: Hide it well, but not too well
The only things worse than damaging your gift would be completely forgetting where you placed it. If you have hidden multiple items, make a list on your phone of where you put everything so that you aren't suddenly giving out gifts in March to some bewildered children.
Tip #7: There is no shame in defeat
Remember that this is all in good fun, and given enough determination children will likely end up discovering the gifts no matter how well you hid them. Be prepared to accept defeat and still share a good laugh with your family.
We hope that you and your family have a wonderful holiday, and make this a memorable season of giving. We would love to see what creative hiding places you have come up with. Share photos of your most clever spots on Facebook, Instagram or Twitter using #mothergooseclub.