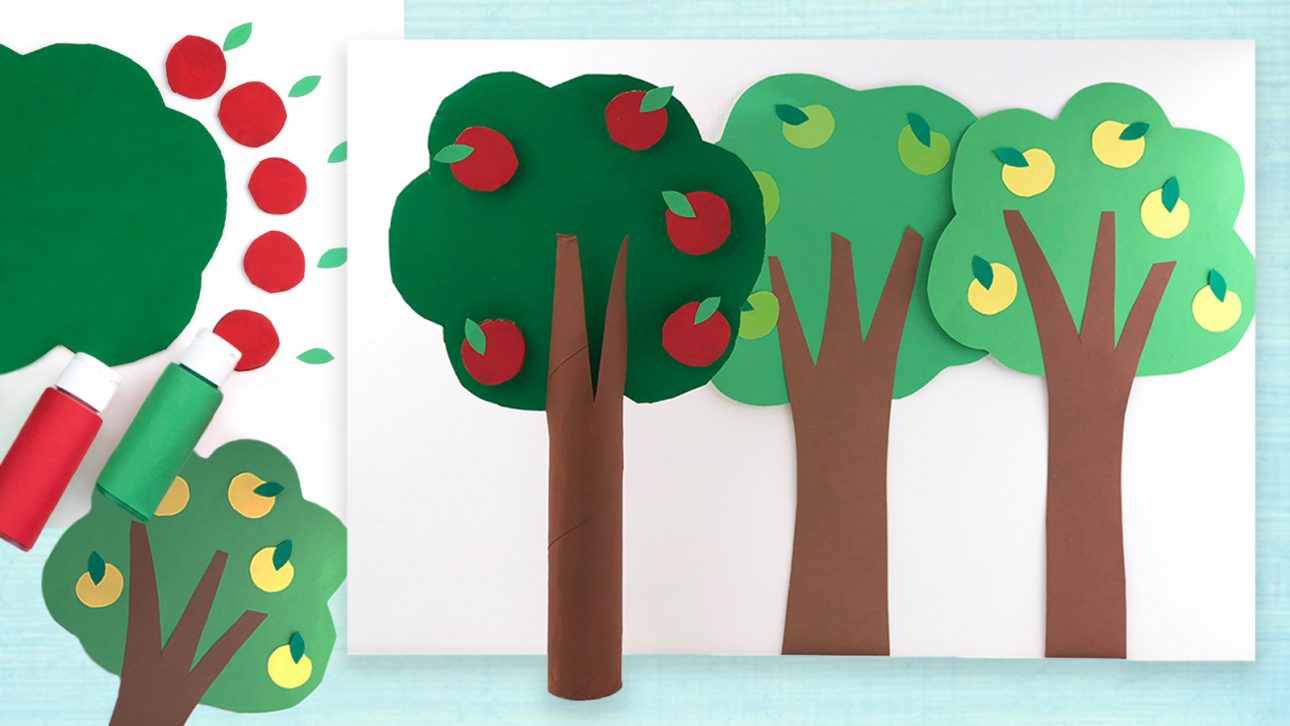 With spring in full swing, try this simple, seasonal craft that'll make for a decorative household ornament and family-bonding activity. It's also great for developing fine motor skills, creativity and familiarization with how we get our fruits and vegetables!
And while you're crafting, sing along to Mother Goose Club spring songs!
Materials:
All the materials you need are below. Most everything can be found around the house or at your local store. Get creative, improvise and let us know what works for you!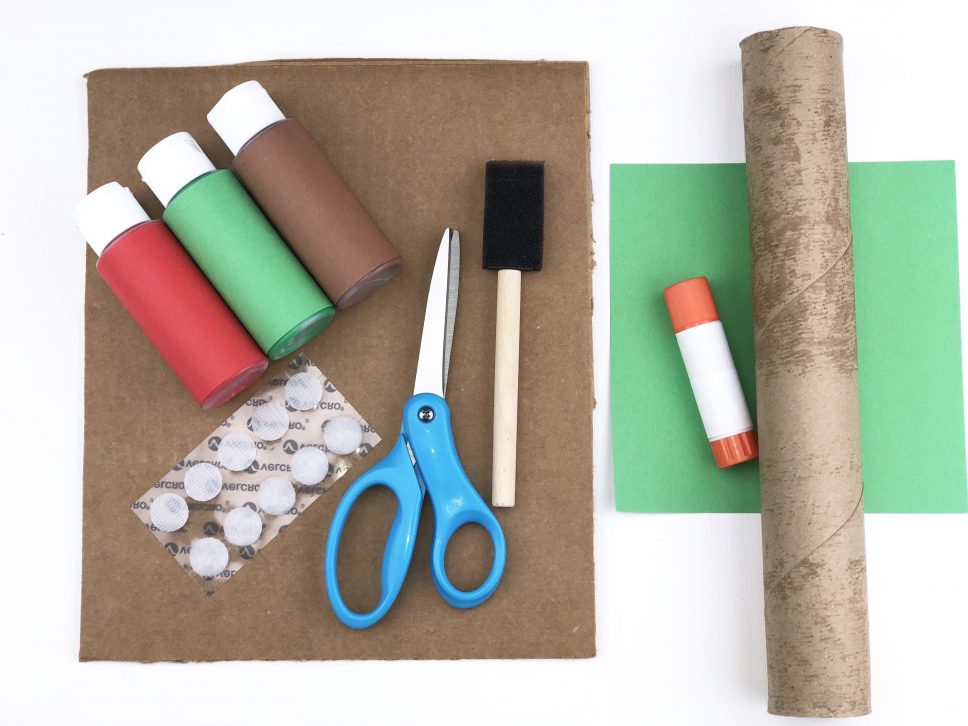 Green construction paper
Paper towel tube
Paint (red, green and brown) and paint brush
Thin cardboard (to cut and paint)
Glue or velcro
Scissors
Step 1 – Cut: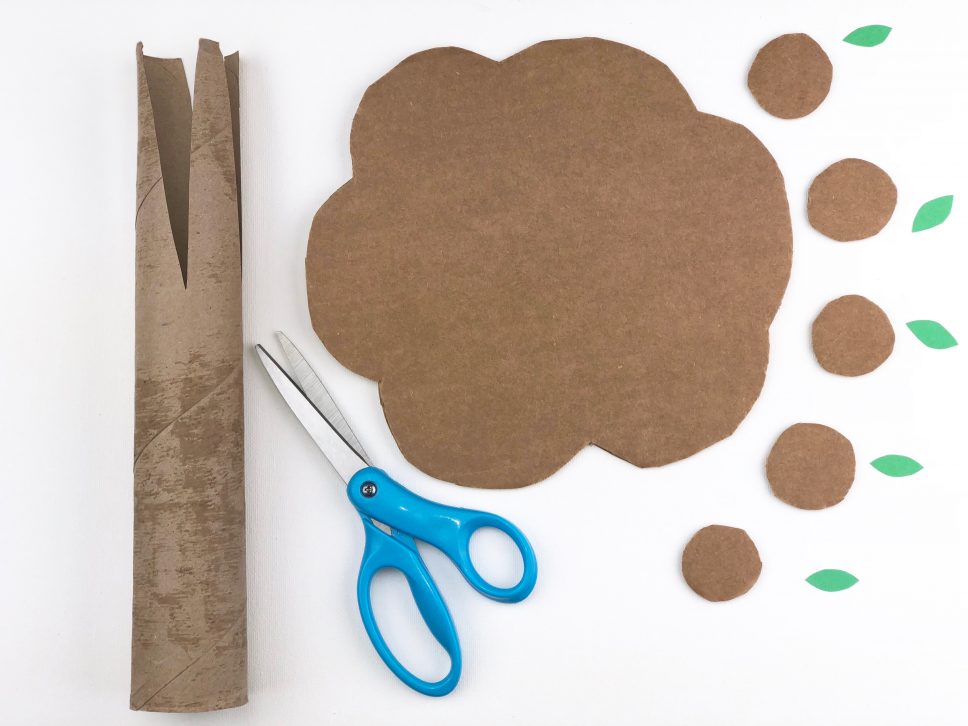 Using your cardboard, cut out your tree crown and a few small circles for your apples (like the above). Using your paper towel roll, cut out a few edges on top for your tree trunk. And using your green construction paper, cut out a few leaf stems for your apples.
Step 2 – Paint: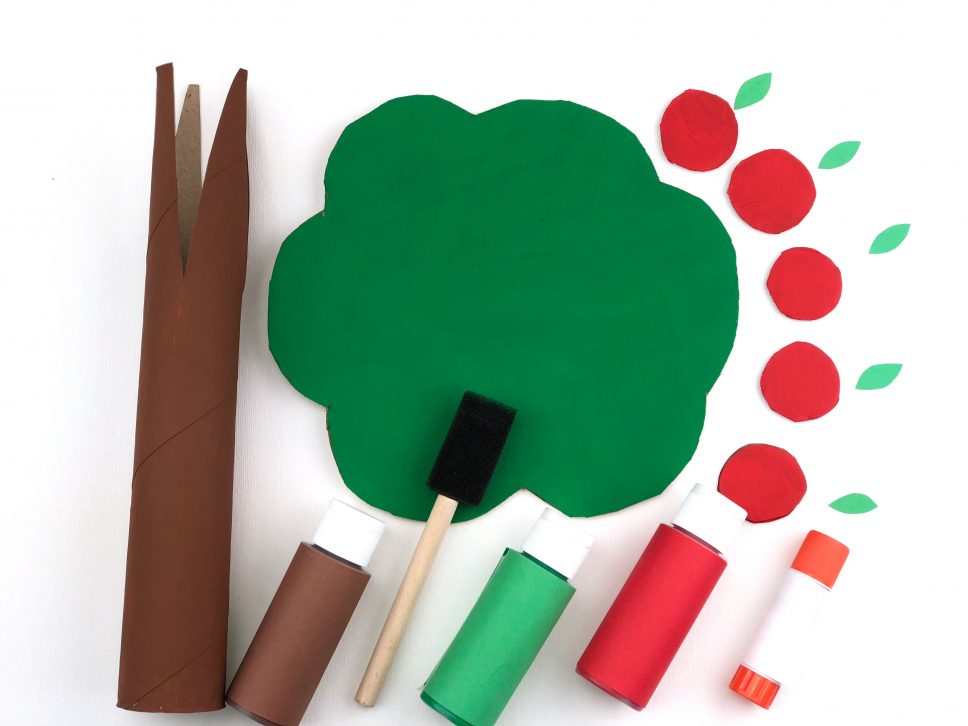 Paint your tree crown green, your apples red and your tree trunk brown!
Step 3 – Glue: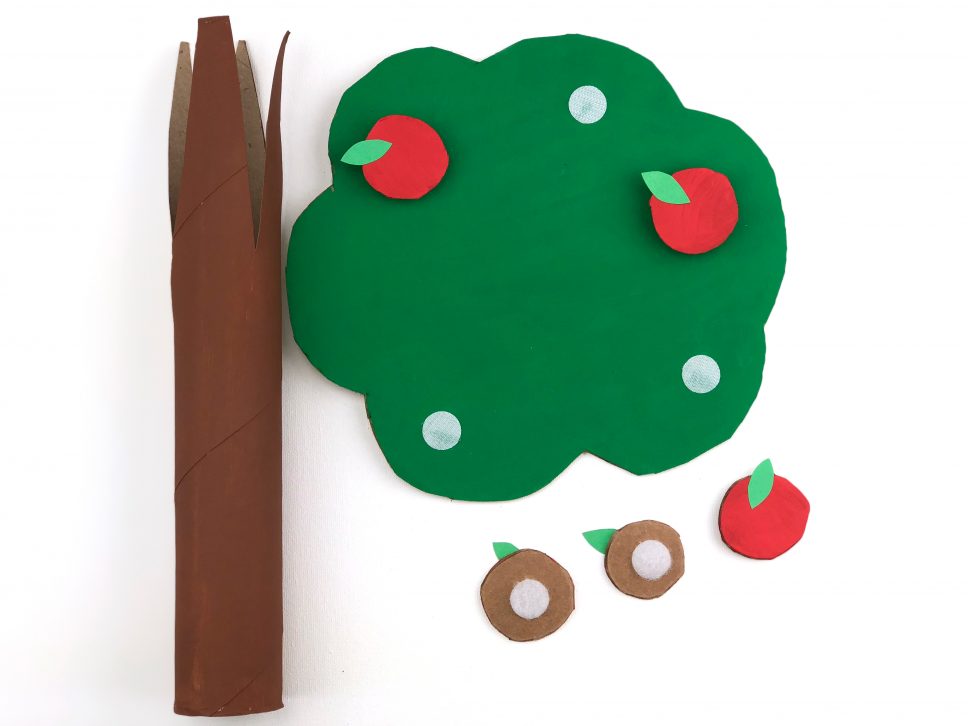 Once the paint dries up, glue (or velcro) everything together!
Share With Us!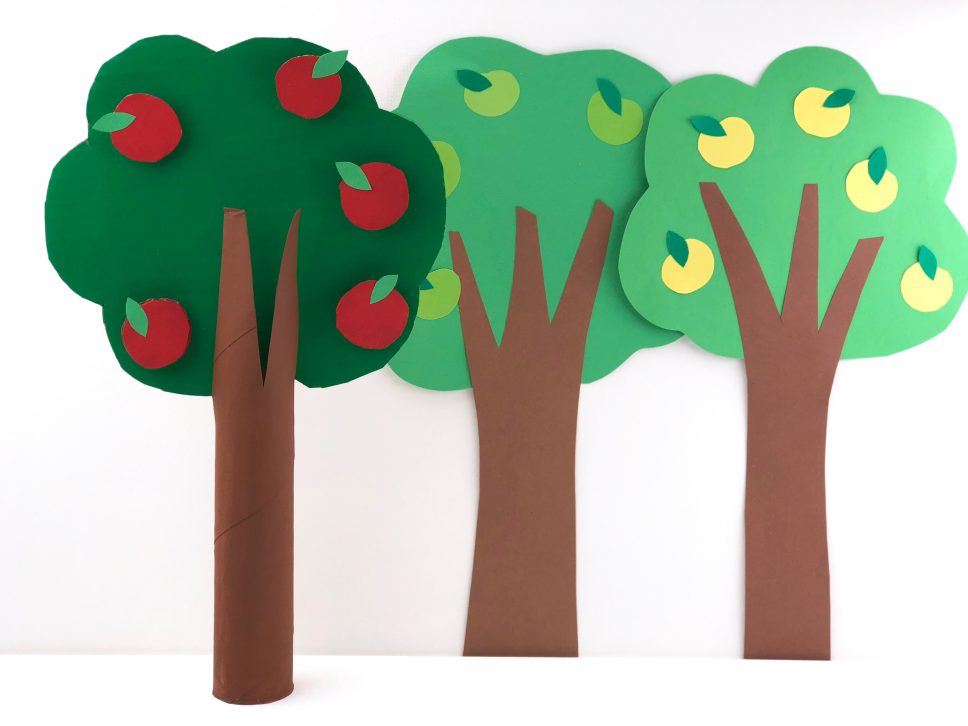 You can also mix up the colors and shades (we worked in some green apples). The finished product will be a cheerful, colorful ornament for the spring and approaching summer!
Share your creations with us on Facebook, Instagram or Twitter using #mothergooseclub. We love getting crafty and celebrating with Mother Goose Club families around the world!