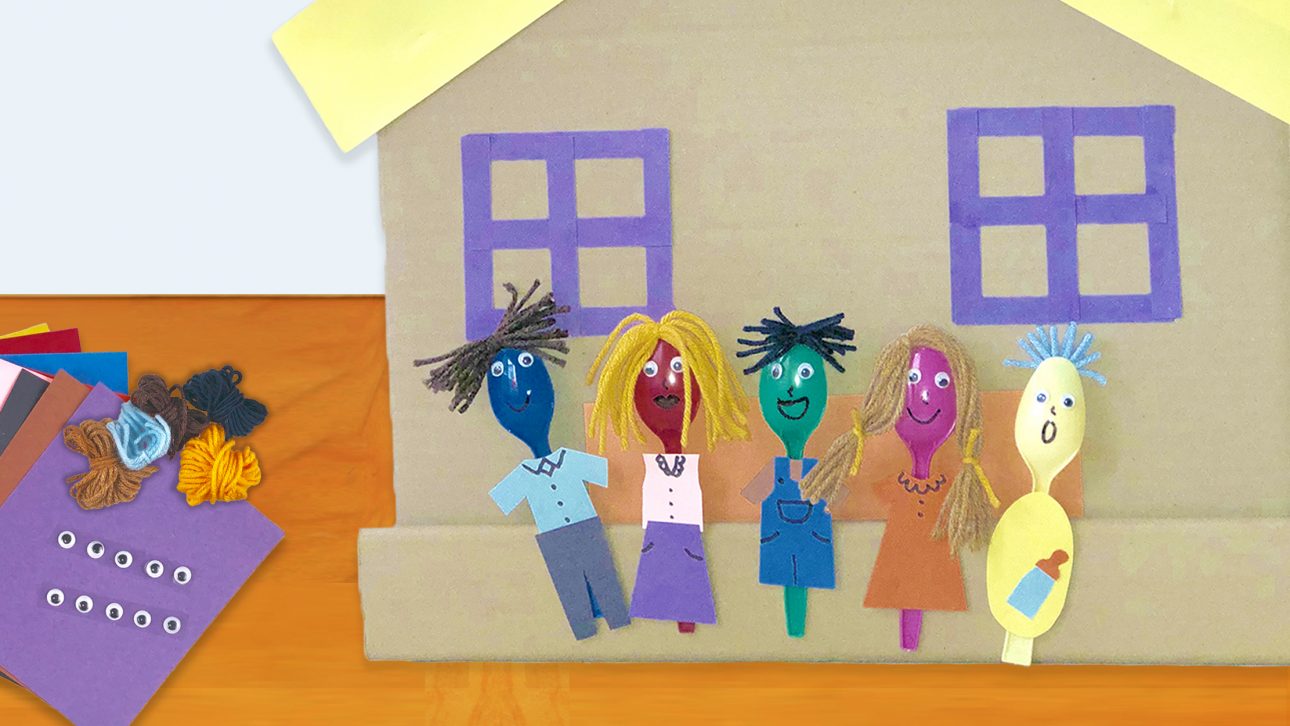 Gather the family and some simple household materials for this spoon family craft! Try recreating your family, or use your imaginations to create something silly and wild! Either way, this craft will put young imaginations to work, inspire some laughs, and the end result will be a memorable keepsake!
For some inspiration before getting started, check out our vast collection of "Finger Family" videos!
Materials:
All the materials you need are below. Most everything can be found around the house or at your local store. Get creative, improvise and let us know what works for you!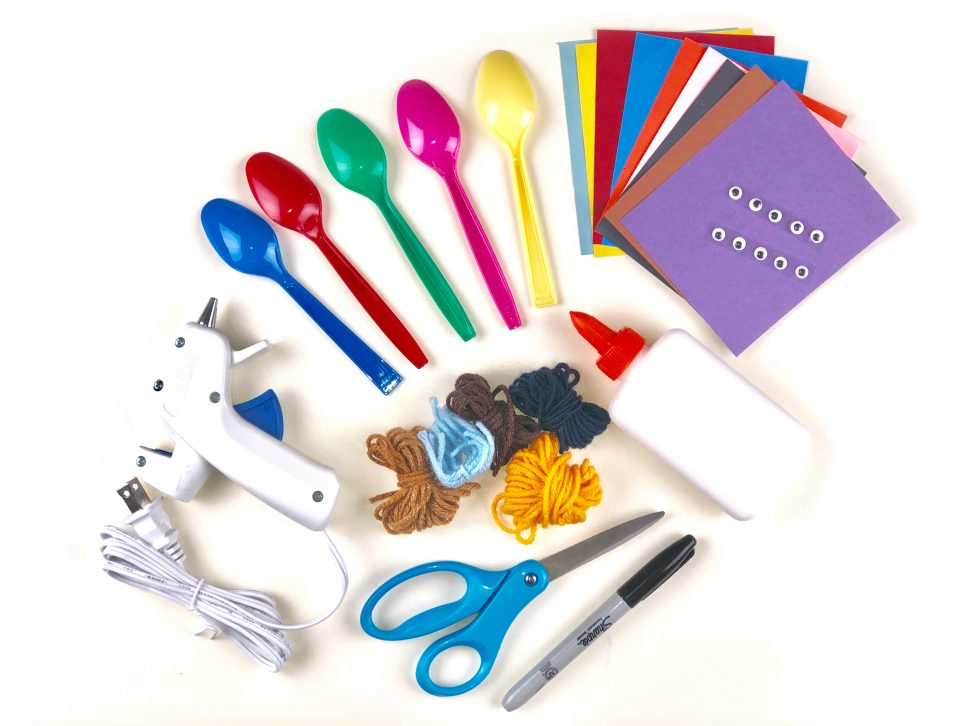 5 spoons
Construction paper
Yarn
Googly eyes
Black sharpie
Scissors
Glue
*For a more colorful and diverse family, try using different colored spoons, construction paper and yarn.
Step 1 – Cut: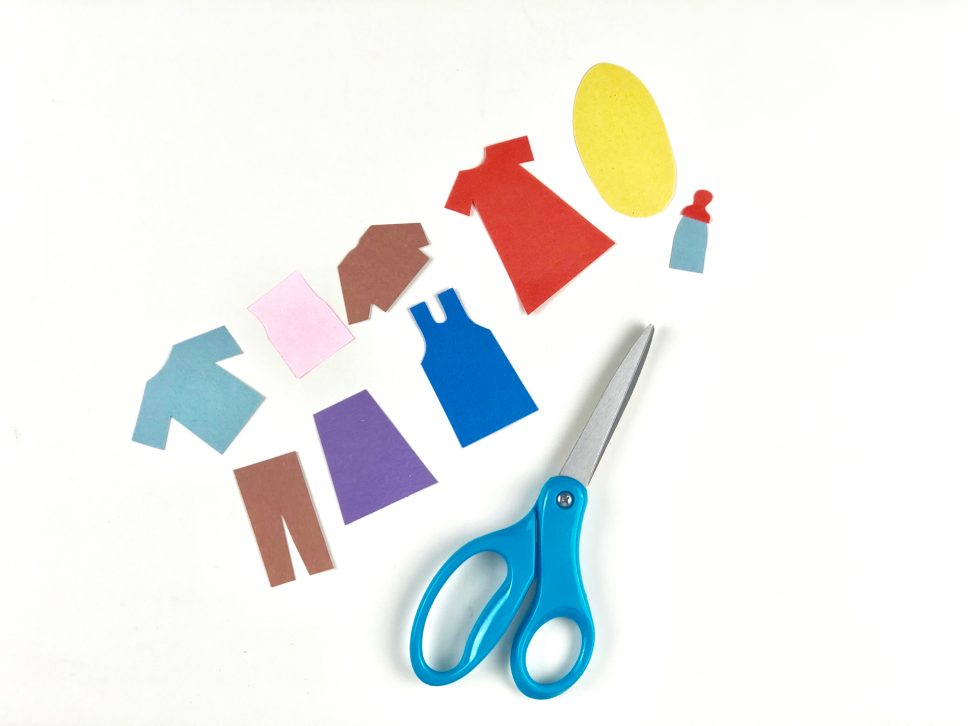 Using your construction paper, cut out clothes for each family member – we're making a daddy spoon, mommy spoon, brother spoon, sister spoon and baby spoon!
Step 2 – Decorate: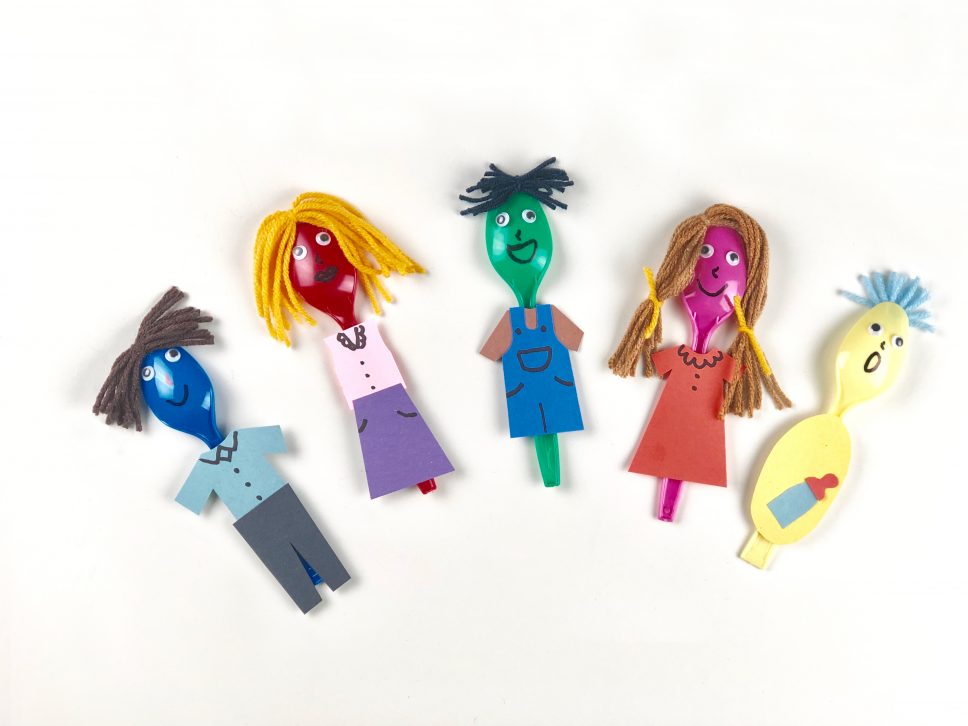 Once you're done cutting, use your black sharpie to draw some designs on the clothes, and use your yarn to craft some hair. And don't forget to add the googly eyes!
Glue everything together and let it all dry.
Share With Us!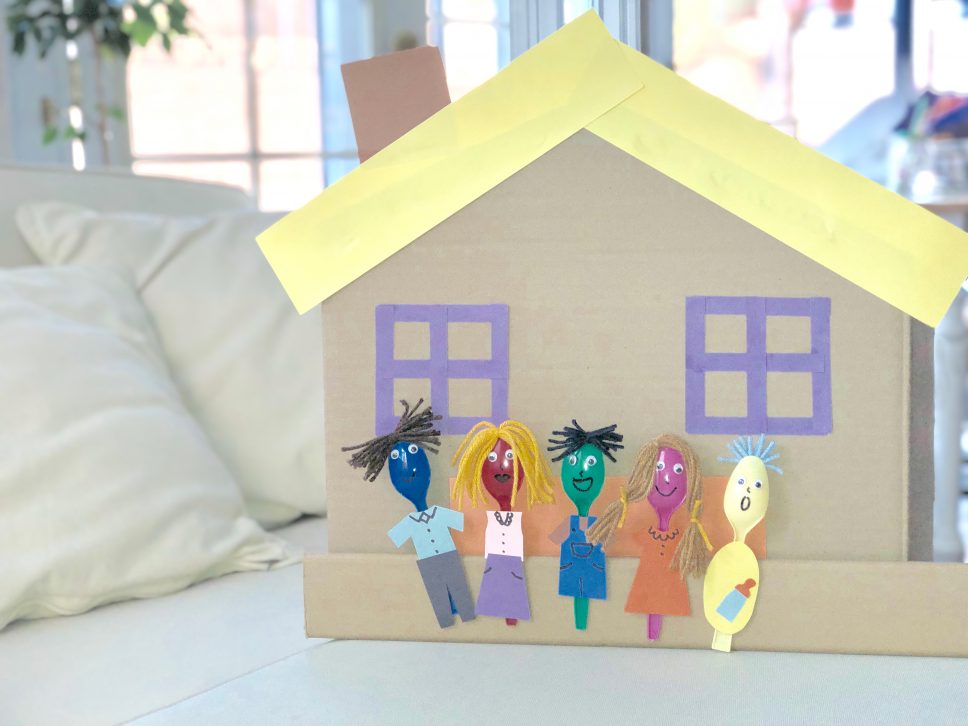 It's that simple! We'd love to see what your family comes up with! Share your creations with us on Facebook, Instagram or Twitter using #mothergooseclub.