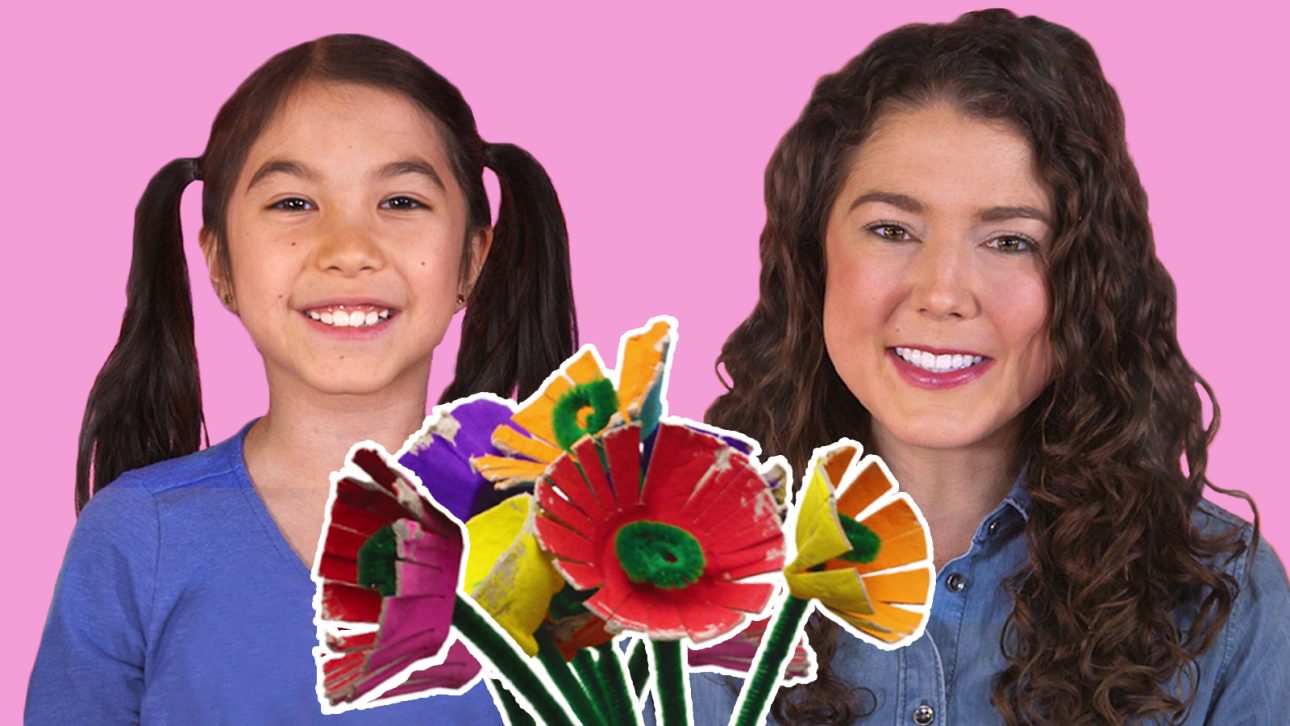 Egg carton flowers are a fun, tactile art activity to do with your child to celebrate Mother's Day, Father's Day, or any springtime afternoon! These flowers make a great gift, cute decoration, and they never go bad!
Develop your child's creativity, motor skills and hand eye coordination as you craft. You can even sneak in some counting – count the number of flowers and use egg cartons as an opportunity to learn the word "dozen".
Materials and steps are outlined below, along with a helpful how-to video. We hope this fun flower craft inspires you and your family to create and give! Share your beautiful bouquets with us on Facebook, Instagram or Twitter using #mothergooseclub!
Happy Mother's Day!
Materials:
Acrylic paint
Brushes
Paper plates
Scissors
Water
Bottom of egg carton
Paper towels
Pipe cleaners
Steps:
Paint the egg carton cups (your flower petals) and allow them to dry.
Poke a hole just large enough for a pipe cleaner to fit through in the bottom of each cup with scissors, then cut out each individual cup.
Loop the top of each pipe cleaner (stem) so flowers stay in place (wrap pipe cleaner around your finger twice and press in place).
Push cups up the pipe cleaner until they rest under the loop and cut for texture as desired!