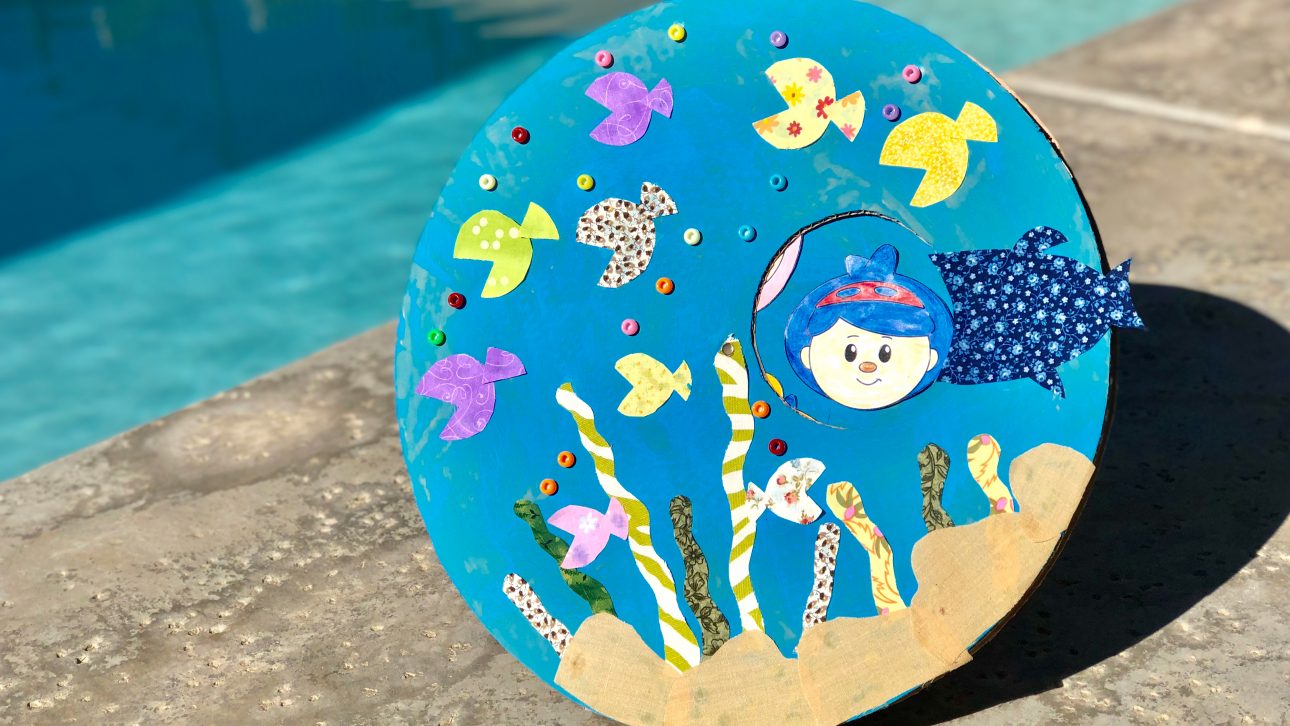 Baby shark, doo doo doo-doo doo-doo…
Has Baby Shark-obsession enveloped your household? Try this craft, based on our Mother Goose Club-themed video, to spice up the next sing-along with imaginative play!
Before you get started – print, read and color the "Baby Shark" coloring book, which features the video's simple lyrics and fun black-and-white illustrations. Then cut out the Mother Goose Club characters for the craft below!
Materials:
All the materials you need are below. Most everything can be found around the house or at your local store. Get creative, improvise and let us know what works for you!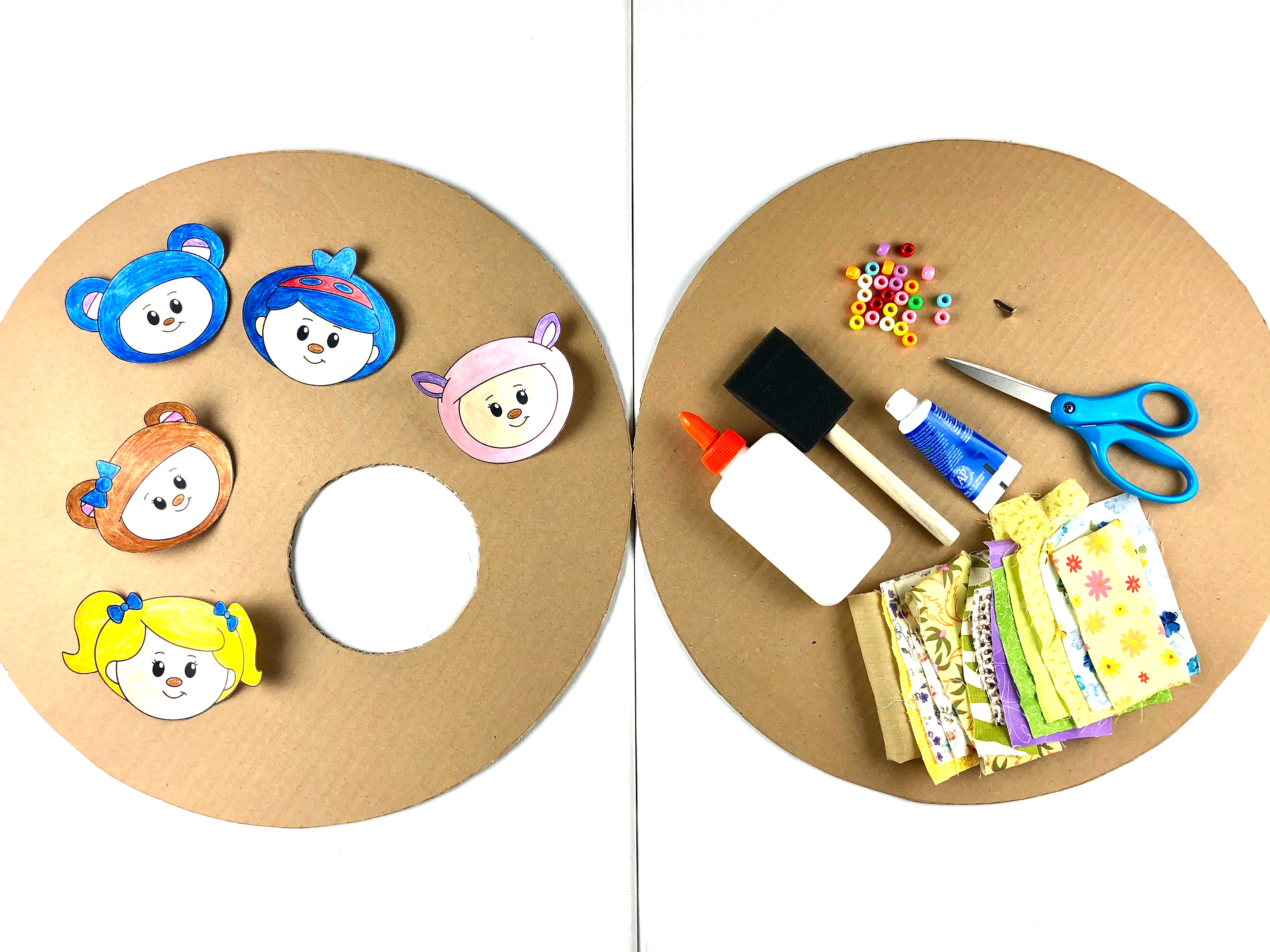 Mother Goose Club cutouts
2 cardboard circles
Blue paint and paint brush
Colored felt
Colored pony beads
1 paper fastener
Glue
Scissors
Step 1 – Paint: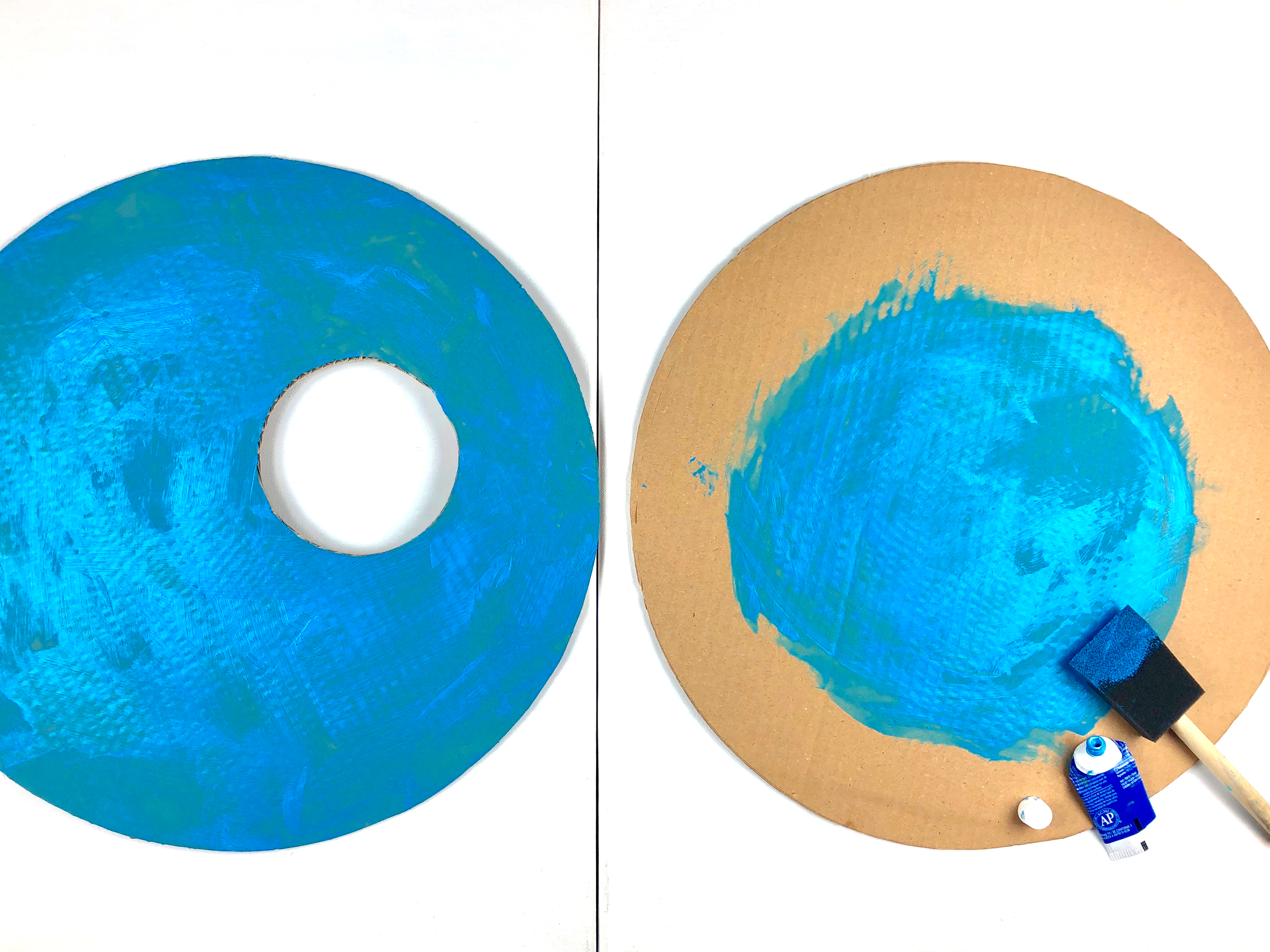 Referencing ours above, start painting your cardboard. For one of the pieces, cut a hole about 1/3 of the way across – adults can lead the way here!
Step 2 – Decorate: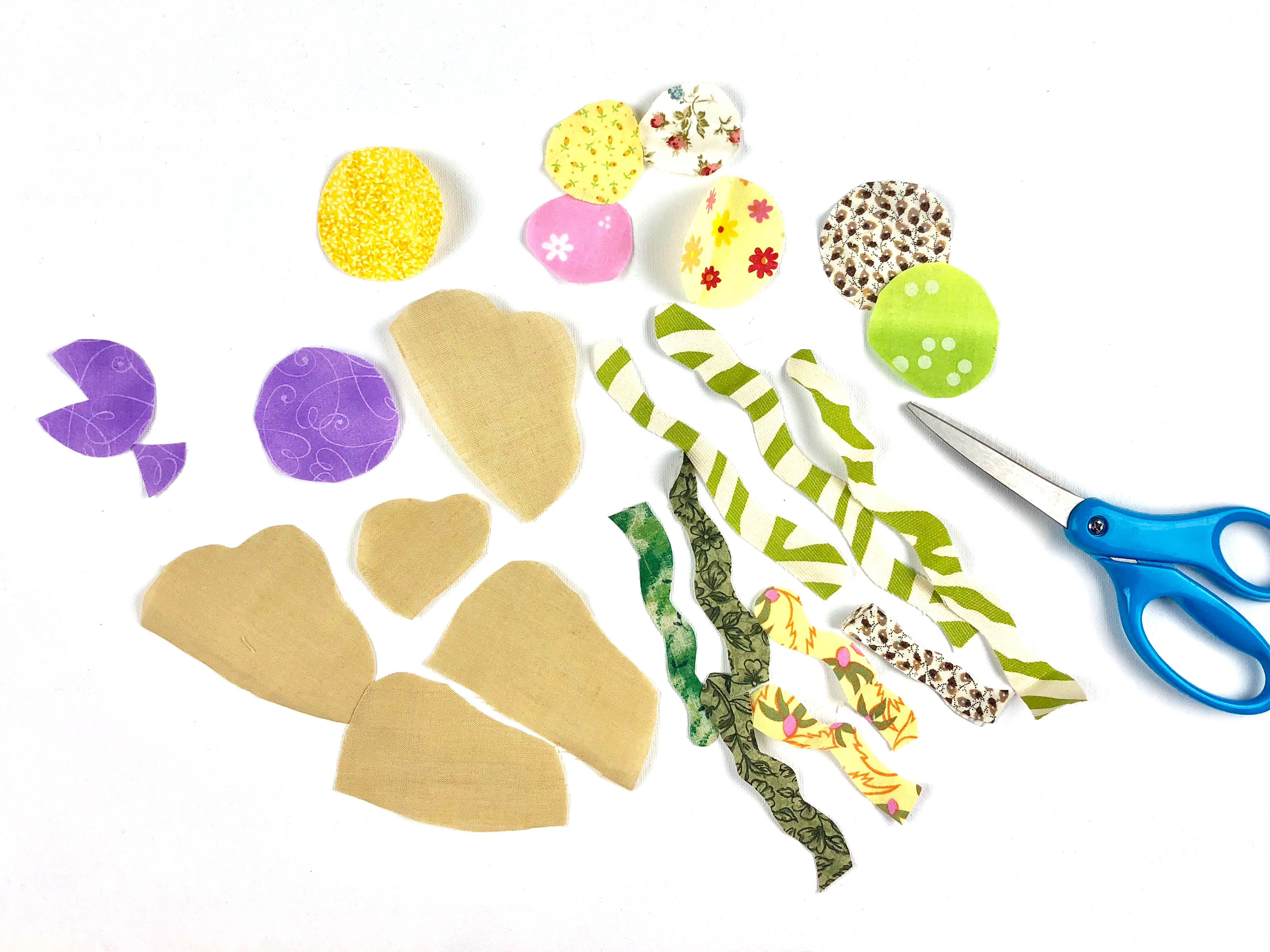 Start designing your ocean scene. First, cut 5-10 thin strips of felt, varying the sizes and colors. This will be your plant-life! If you have leftover felt or construction paper handy, cut out some brown rocks and fish too!
Step 3 – Glue: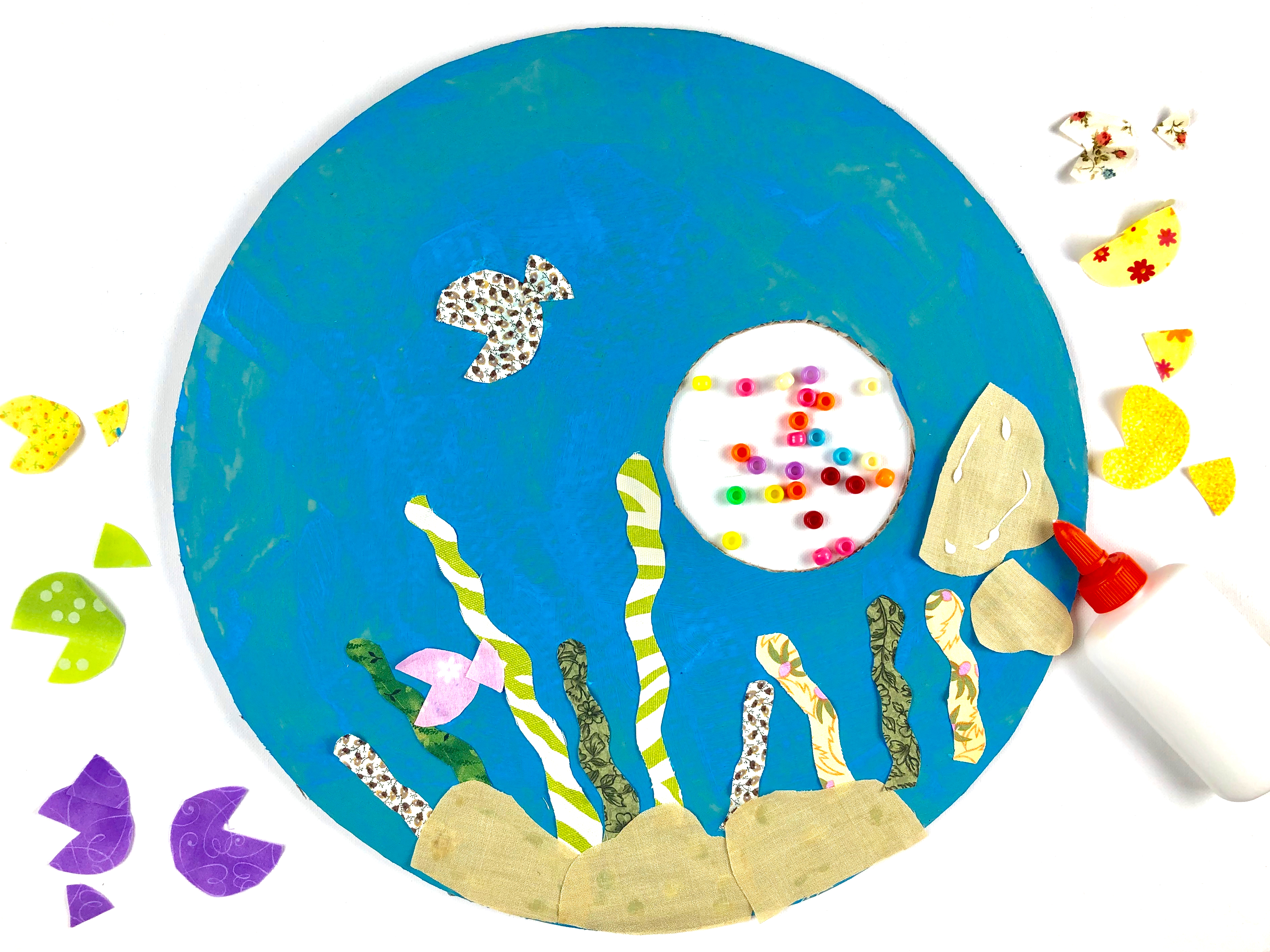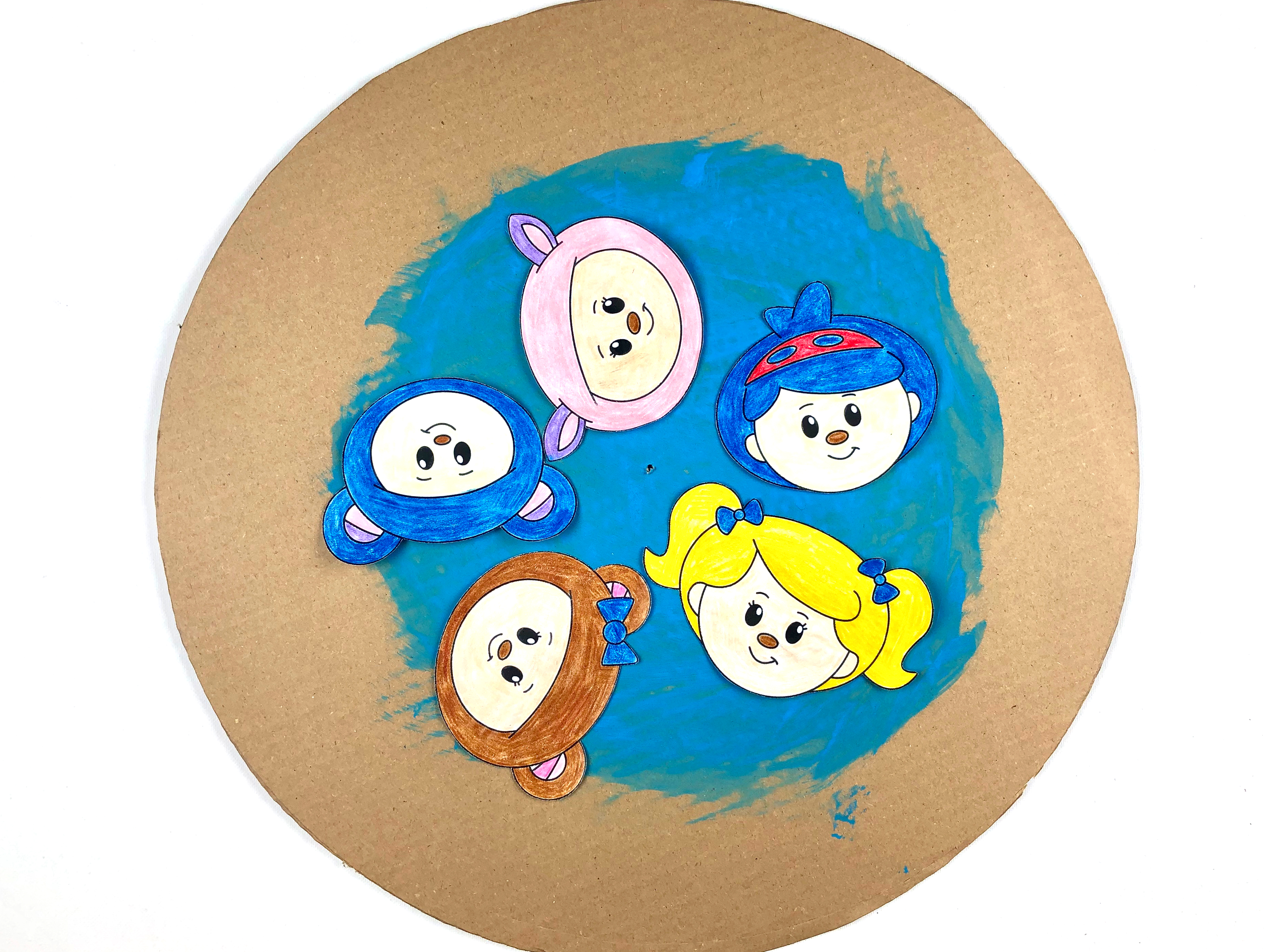 Glue your plants, rocks and fish onto the cardboard with the hole cutout. And add a handful of pony beads for a finishing touch!
On your other cardboard piece, glue on your Mother Goose Club cutouts referencing the layout and angles we used above.
Step 4 – Play!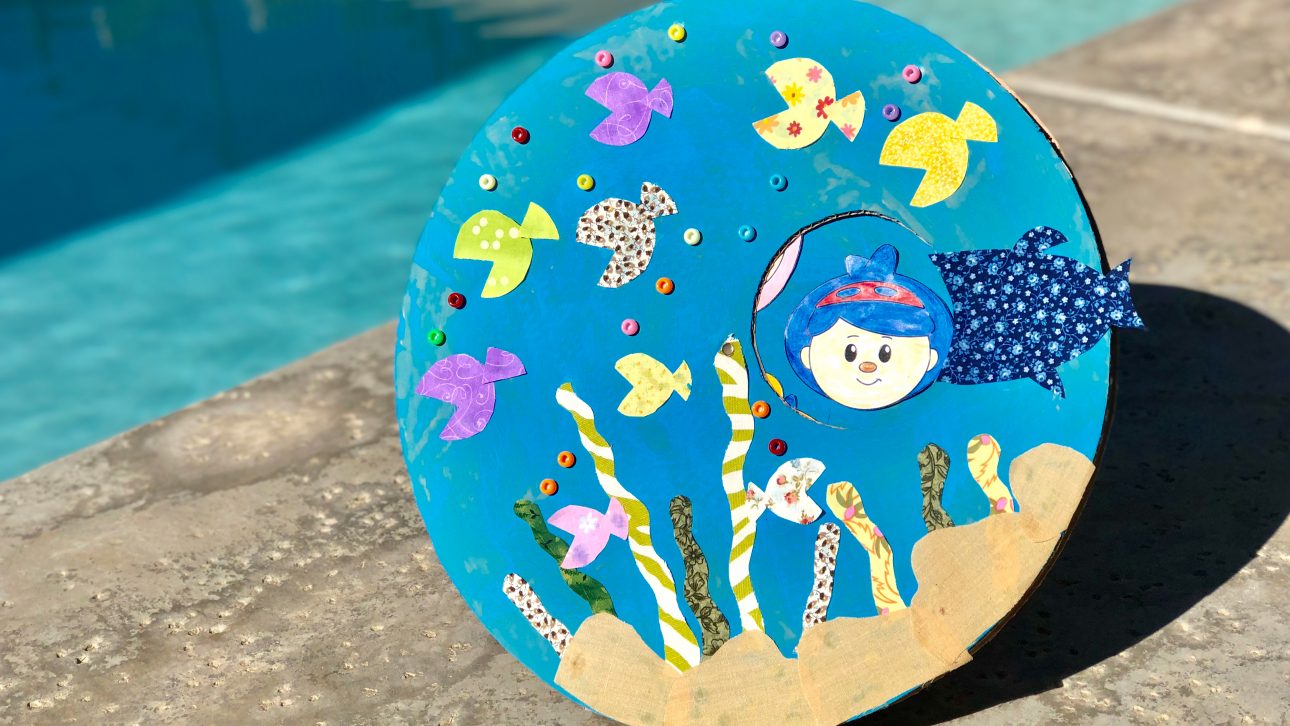 To connect the finished cardboard pieces, insert a paper fastener through the middle. Then craft a shark body next to the hole, using the tail as your handle for spinning from character-to-character.
You're all done – time to play!
Share With Us!
We hope you enjoyed this "Baby Shark" craft! What other Mother Goose Club-themed crafts do you want to see? Share your thoughts and creations on Facebook, Instagram and Twitter using #mothergooseclub!