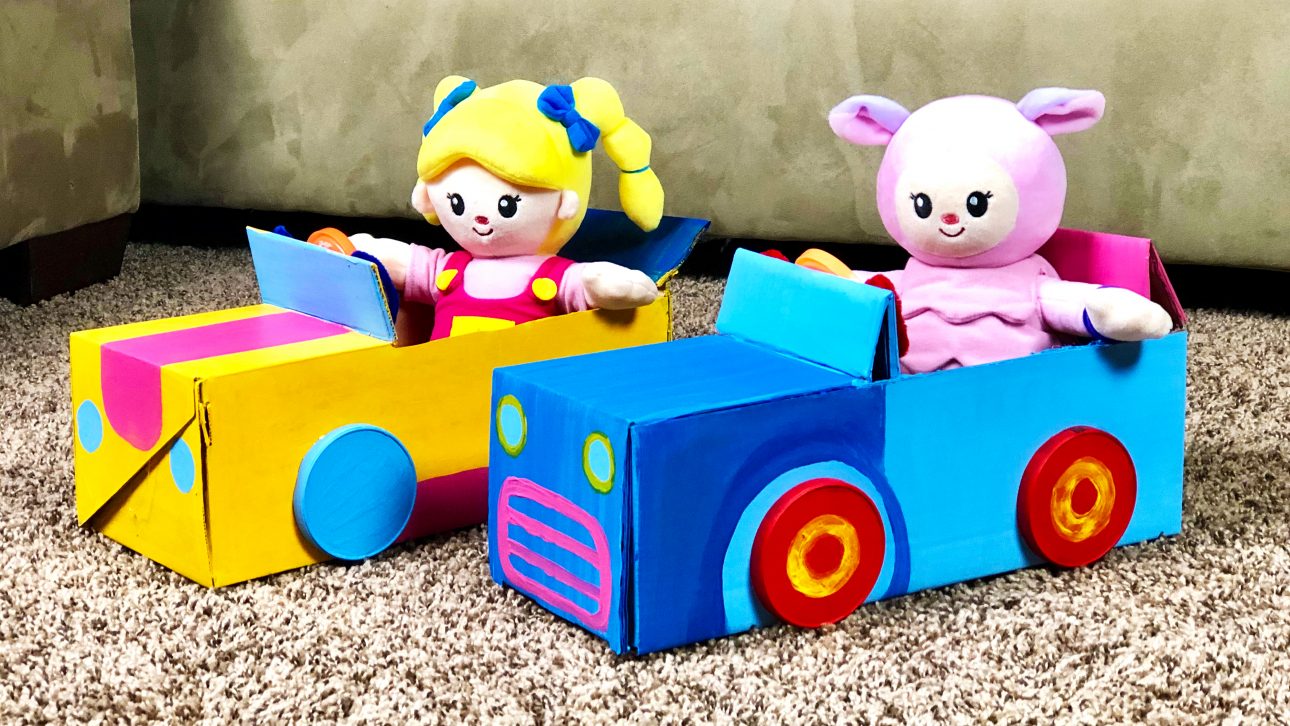 Turn one of Mother Goose Club's most beloved songs into a fun family activity! Follow the simple instructions below to recreate your favorite scenes from "Driving in My Car" with Mary and the new "Driving in My Car" with Baa Baa. Then pair the finished crafts with Mother Goose Club plush dolls!
Materials:
All the materials you need are below. Most everything can be found around the house or at your local store. Get creative, improvise and let us know what works for you!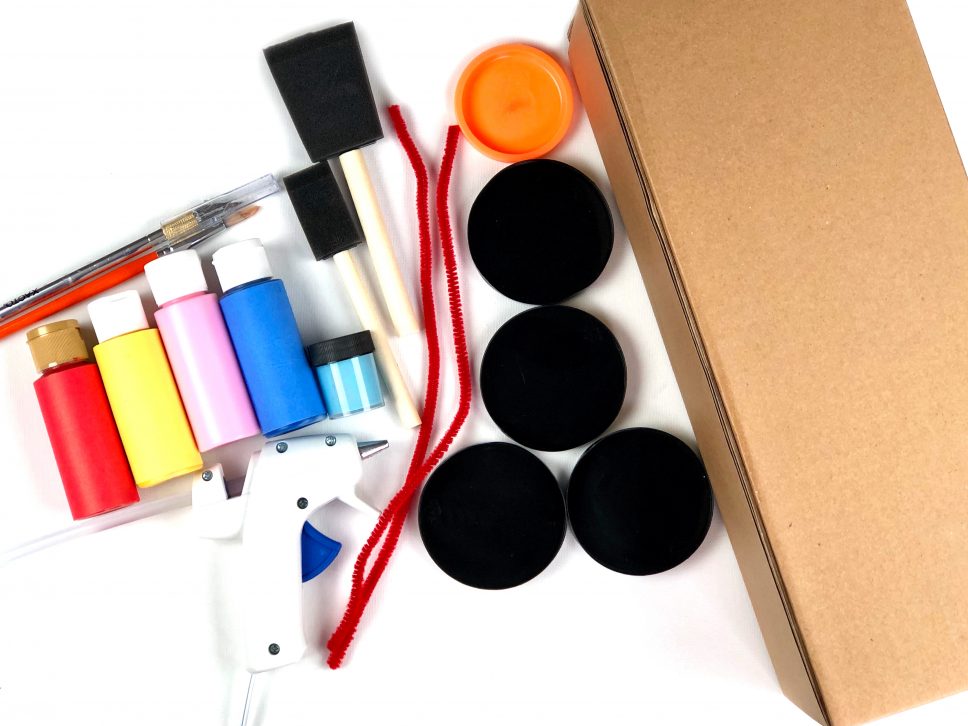 Shoe box
Paint and paint brush
5 bottle caps
2 pipe cleaners
Glue
Step 1 – The Base:
Using a shoe box (or similar rectangular box you may have lying around the house), cut 2 flaps loose, fold them into each other, and then glue them in place. See above and our finished example for reference.
Step 2 – Paint:
Start painting the car's body (shoe box) and wheels (bottle caps). Remember – it doesn't have to be perfect. Empower your kids to try their own colors and designs!
Step 3 – The Wheels: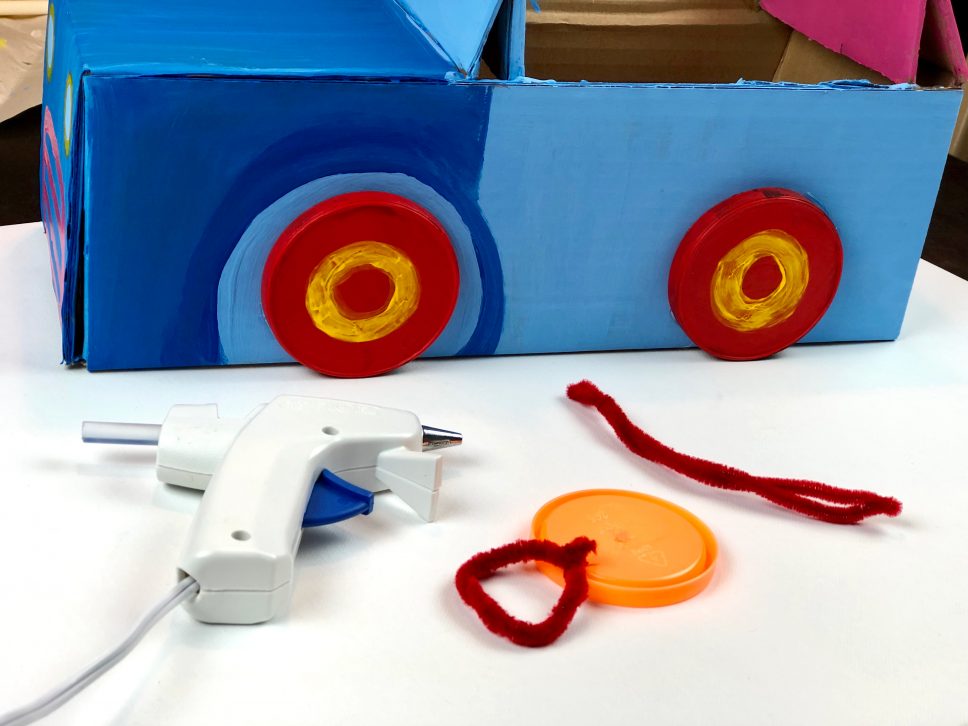 Once your 4 wheels are dry, glue them onto the bottom sides of the box.
Your last remaining bottle cap will act as your stirring wheel. First, fold and glue your 2 pipe cleaners to each side of the bottle cap. Then glue your finished stirring wheel inside the car.
Step 4 – Drive!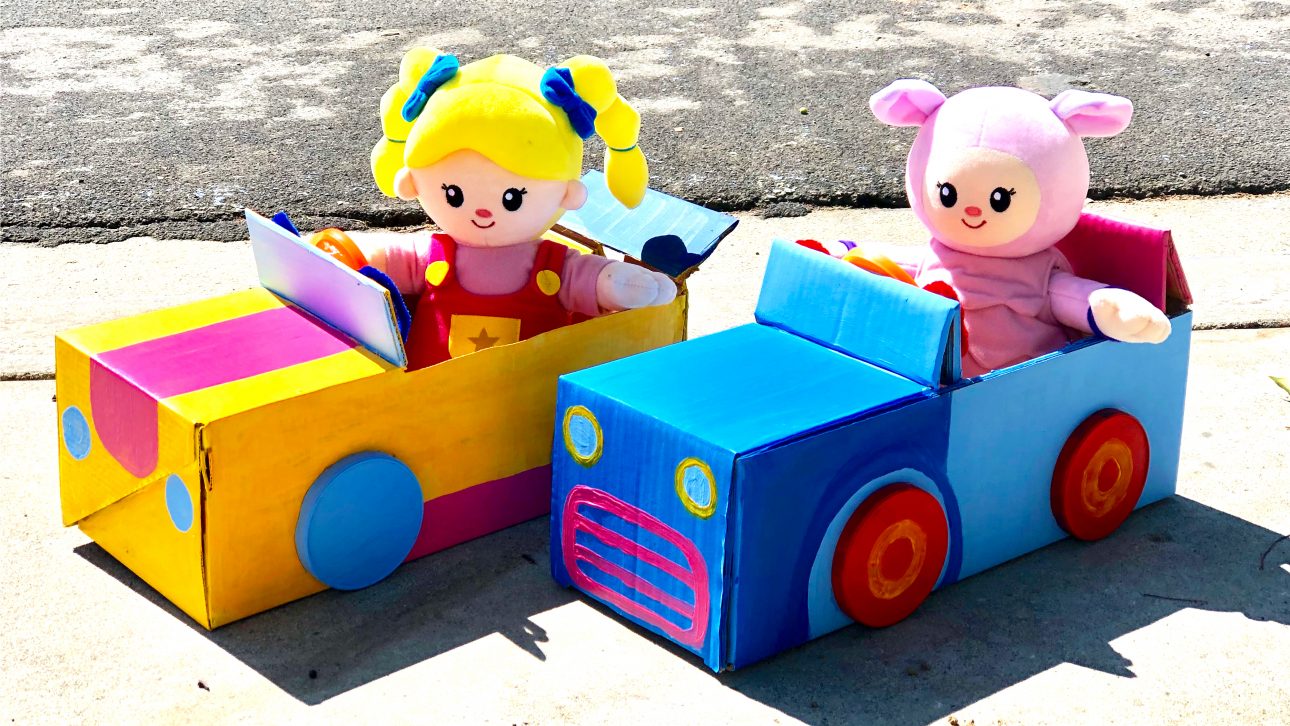 Time to take your new toys for a spin. Practice the lyrics while you play!
Driving driving in my car,
Feeling like a star,
Bouncing down the street in my car!
Share With Us!
Thanks for trying our "Driving in My Car" craft. Share your creations with us on Facebook, Instagram and Twitter using #mothergooseclub!