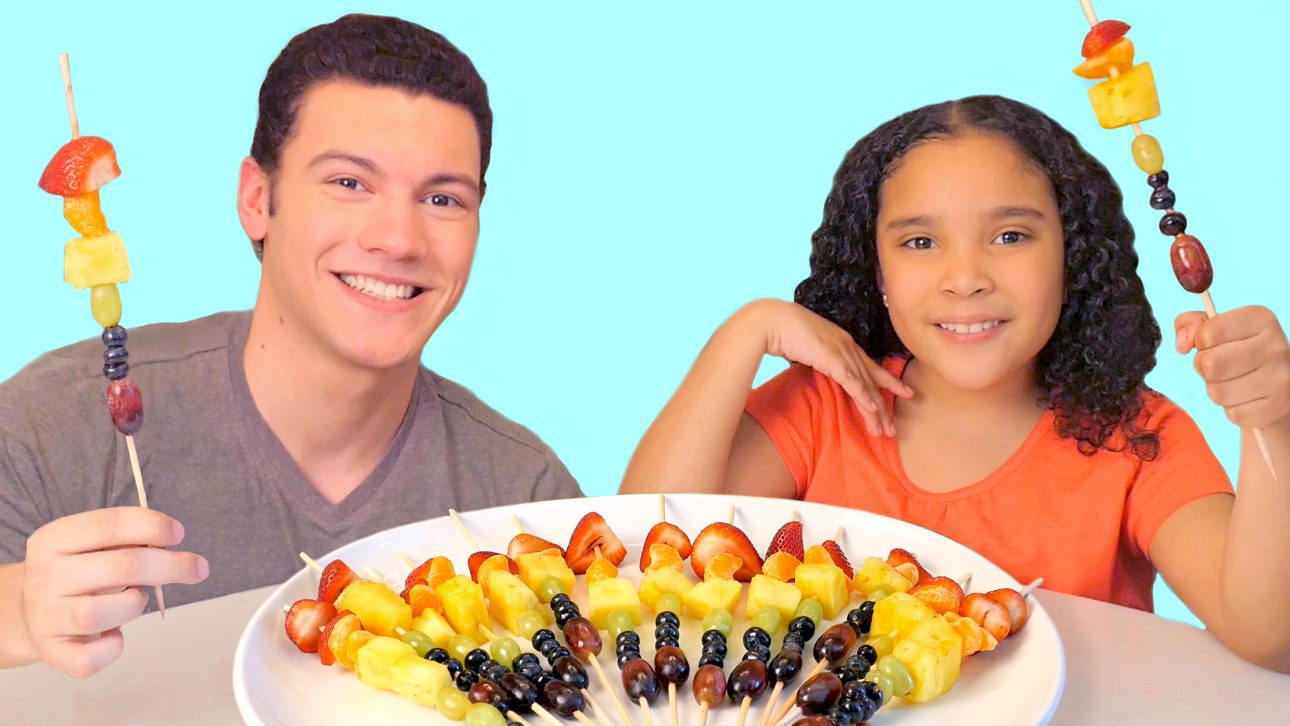 Summer is the perfect time to ditch the norm and get creative, so we reinvented the wheel when it comes to serving up fruit! Rainbow fruit snacks are a terrific way to learn about colors, practice counting, improve patterning skills and strengthen finger muscles, all while enjoying some healthy and refreshing treats!
On top of that, this a simple and easy activity the family can do together – a perfect way spend a summer afternoon!
Materials:
Wooden Skewers
Plates and one large tray
Fruit!
Try to use one type of fruit for each color of the rainbow, referencing our video. Or get creative with different patterns, depending on the fruit you choose!
Steps:
Start making your skewers – use your fingers to push the fruit up. The skewers are pointy, so be careful!
Repeat with each color. When finished with a skewer, lay it on your tray.
Try different patterns of colors, or try using two pieces of each fruit to double the size of your rainbow!
When you've finished making your skewers, fan them out on your tray to make the shape of the rainbow.
Share With Us!
We hope you had a blast making this refreshing and colorful summer snack. Snap a few pictures before digging in! We'd love to see your finished creations. Share with us on Facebook, Instagram or Twitter using #mothergooseclub.