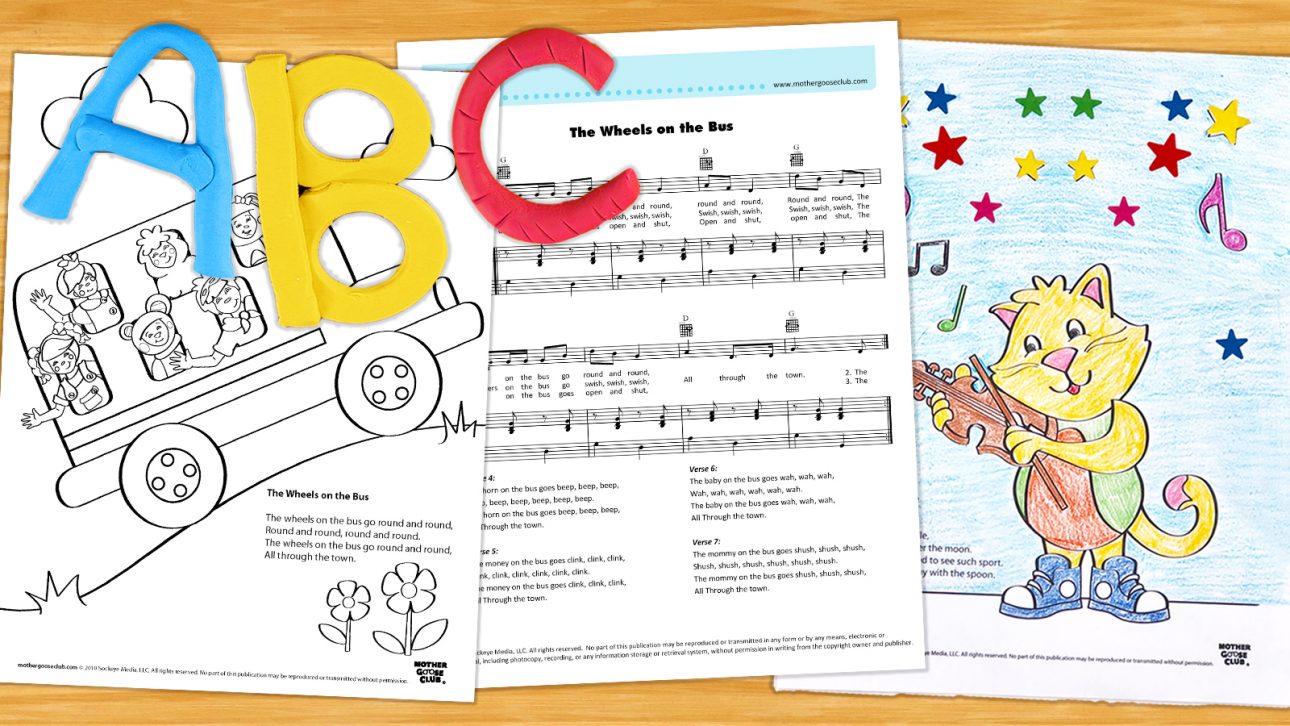 Teacher Appreciation Day is observed annually in May for the well-deserved recognition of teachers and all that they do for us. If you're a teacher or know one, below are some free Mother Goose Club resources that may come in handy in preschool classrooms.
Teachers play an integral role in our children's lives, so remember to show your appreciation year-around!
Sheet Music:
Our website includes over 80 free, downloadable sheet music pages, all based on our videos. Music education provides numerous benefits for early learners, including artistic expression, reading comprehension and confidence. Familiarizing preschoolers with the chords and lyrics from their favorite nursery rhymes is a terrific entry-point for their music education.
Coloring Pages:
Our website also has over 80 free, downloadable coloring pages based on our videos. Coloring is a highly beneficial activity for early learners too – learn about some of their specific benefits here.
Classroom Songs:
Mother Goose Club songs are available on all major streaming platforms. During the next classroom activity-time, use our Classroom Songs playlist on Spotify to inspire some sing-along and movement.
"Show Me How" Series:
Mother Goose Club's "Show Me How" video series offers tips for teachers, parents and caregivers. The diverse collection covers a wide range of topics, including adult-child relationships, reading, music, DIY crafts and motor-skill development.
Browse the full playlist below. We hope it inspires some challenging, rewarding and memorable classroom experiences!
Share With Us!
Thanks again to all the teachers out there! If you have other classroom ideas you want to share, reach out on Facebook, Instagram or Twitter using #mothergooseclub.