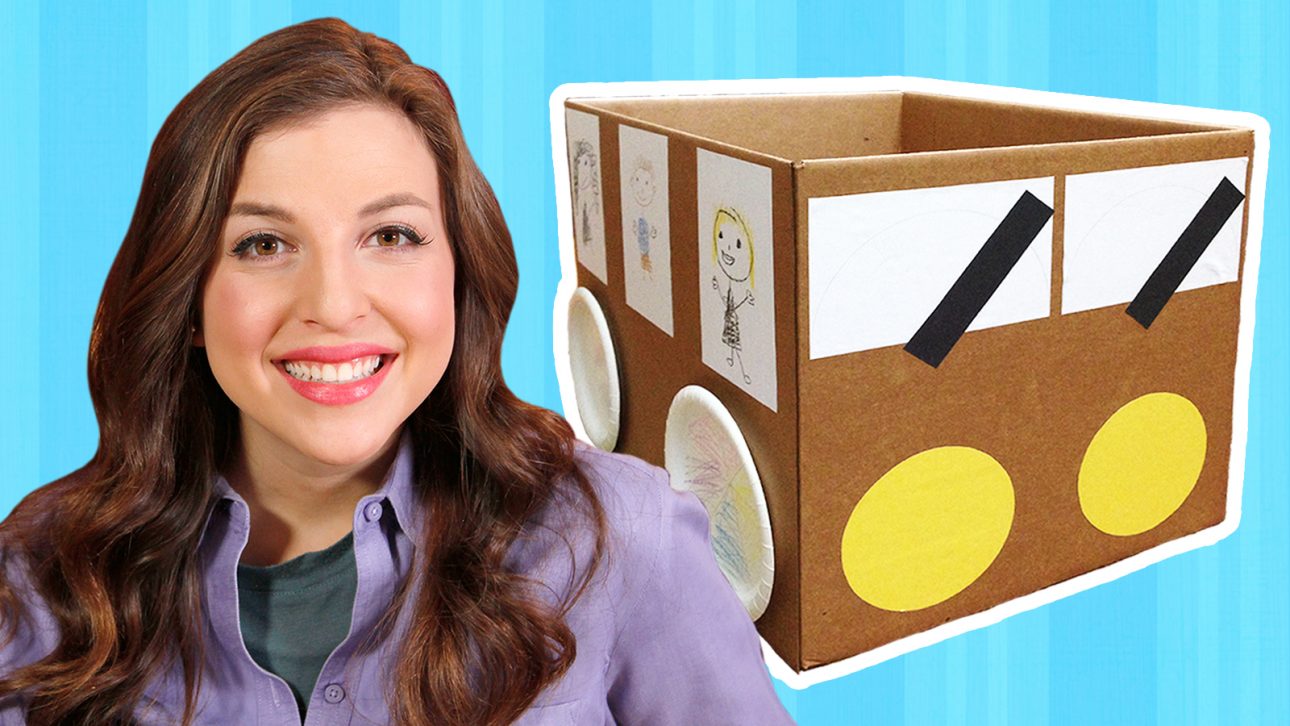 This "Wheels on the Bus" craft turns one of our most beloved nursery rhyme videos into an educational household activity. When you're all finished, you'll be able to recreate the rhyme and fun scenes in your own living room!
Pretend-play has tremendous benefits for creativity and imagination, and the crafting process will also help develop fine motor skills and hand-eye coordination. Plus, it's super fun – so let's get rolling!
Materials:
Large cardboard box
White, yellow and black construction paper
Glue
Scissors
Crayons
4 paper plates
Steps:
Cut off the bottom flaps of the cardboard box.
Fold down the cardboard box's top flaps.
Glue on white construction paper for the windows.
Cut and glue on yellow construction paper circles for the headlights.
Cut and glue on black construction paper rectangles for the wipers.
Color and glue on paper plates for the wheels.
Now that your bus is ready to roll, it's time to play! Encourage kids to sing along with the video, mimic the hand motions and role play. Activities like this one can inspire memorable (and funny!) bonding moments for the whole family.
Share With Us!
And don't forget to share your creations with us on Facebook, Instagram or Twitter using #mothergooseclub. For some inspiration, check out this fan-made masterpiece!