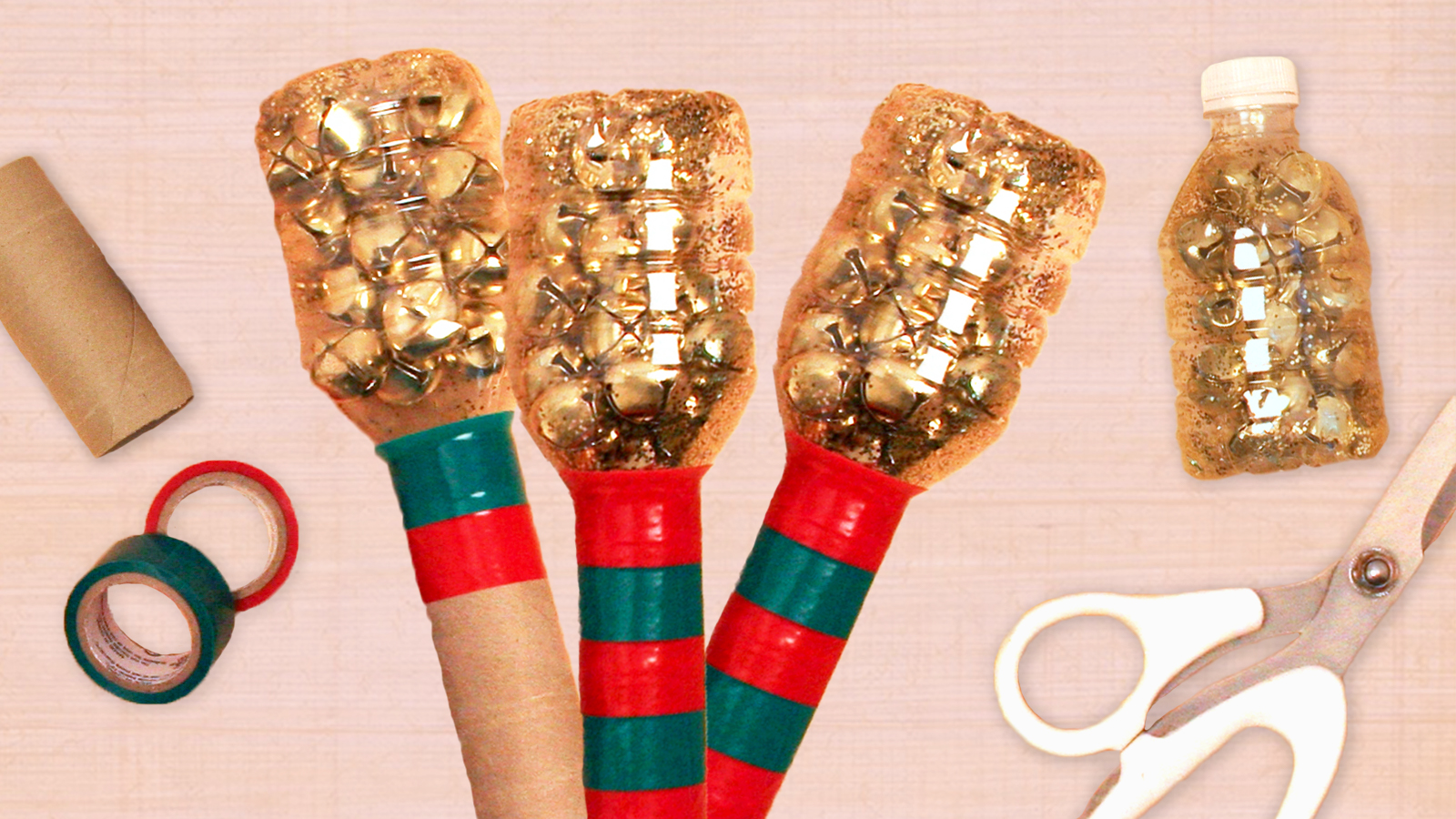 Repurpose empty water bottles and toilet paper tubes into a fun family activity! These musical shakers are fun to make and can introduce rhythm, melody and instrument-playing to young kids. They're also festive – so perfect for the holidays!
Use them when caroling to Mother Goose Club songs, pass them out for your New Year's Eve countdown, and keep them in the car for when the kids are rocking out during a road trip.
Materials:
All the materials you need are below. Most everything can be found around the house or at your local store. Get creative, improvise and let us know what works for you!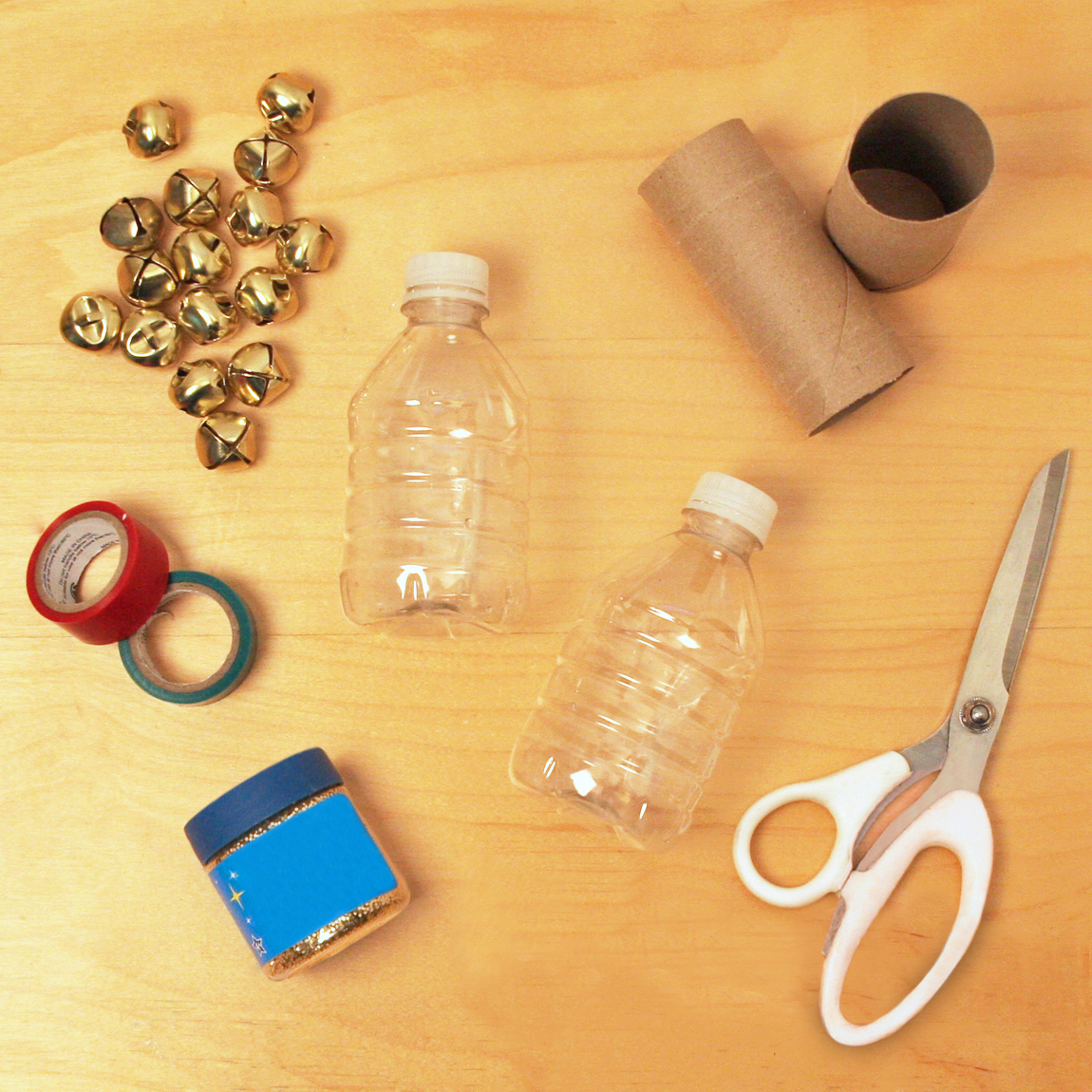 8 oz. plastic water bottles
Toilet paper rolls
Bells
Glitter
Red and green tape
Scissors
Step 1 – Fill the Bottles: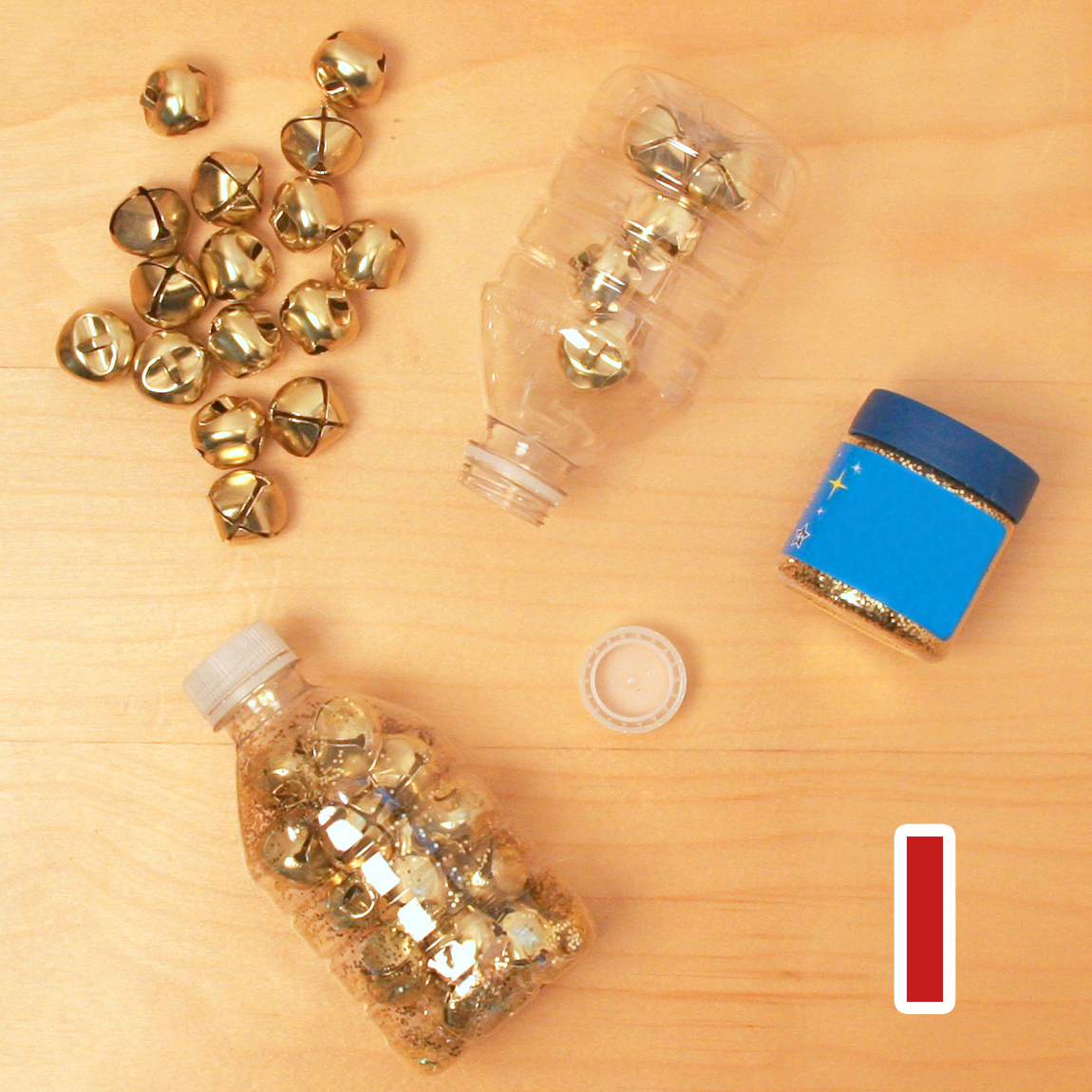 Fill your plastic water bottles with bells and glitter. Leave enough breathing room for the bells to jingle!
Looking to experiment with different sounds? Mix it up with other household materials, like rice or paper clips!
Step 2 – Construct the Handles: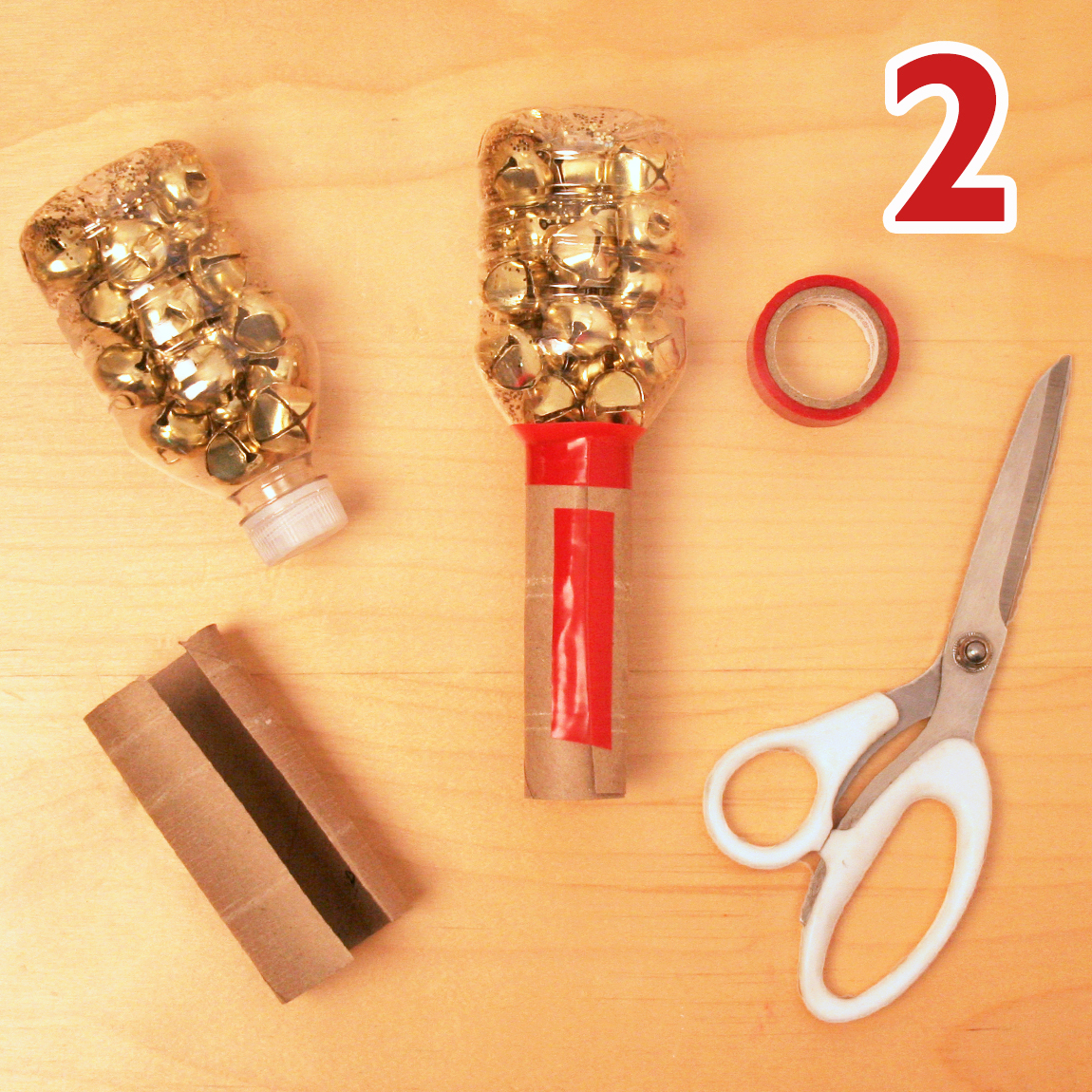 Cut the toilet paper roll vertically, then wrap one end around the cap of the bottle. Secure the tube with tape.
Step 3 – Decorate the Handles: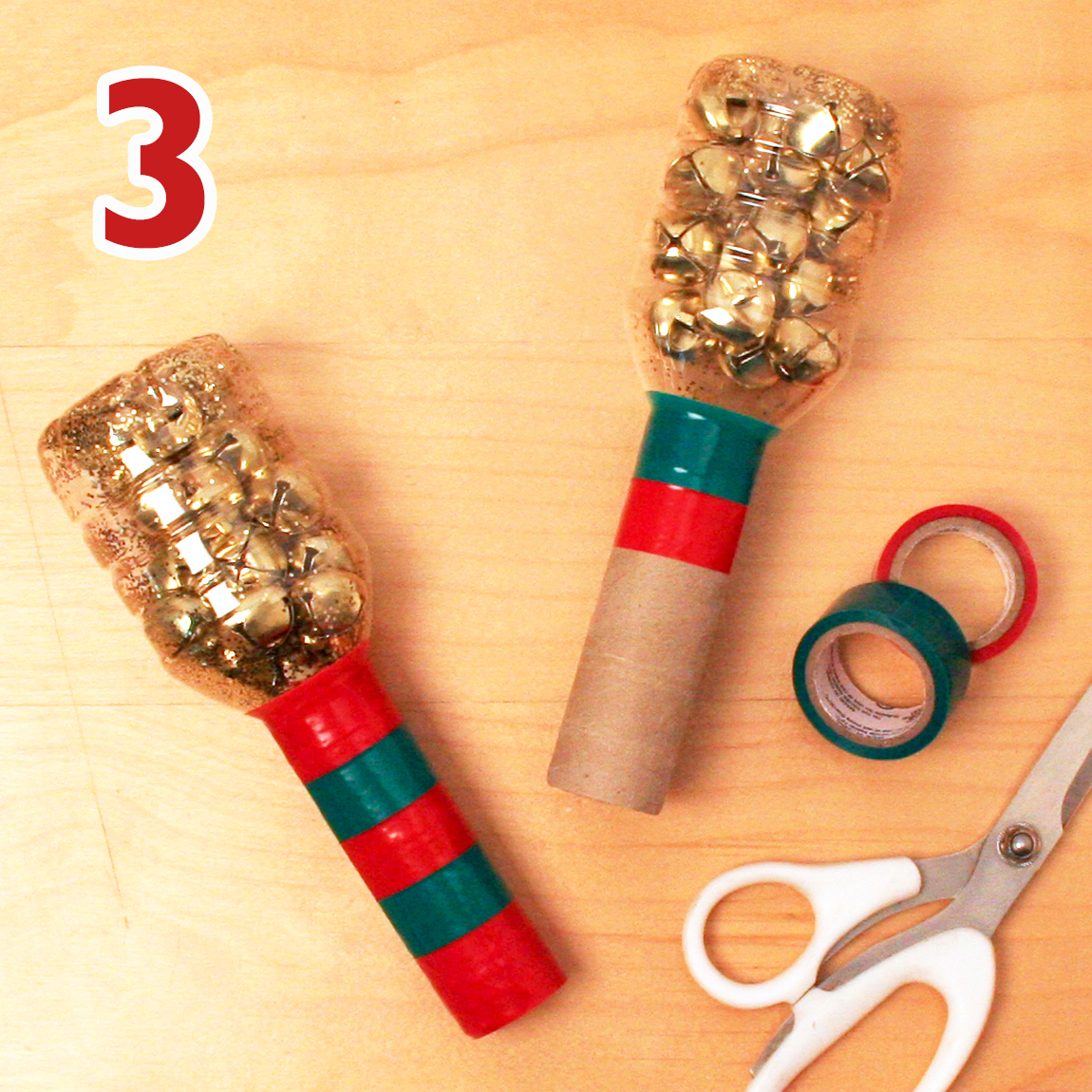 Wrap colorful tape around the tube in the pattern of your choice!
Share With Us!
Did you have fun jamming out with these musical shakers? Share your thoughts and creations with us on Facebook, Instagram or Twitter using #mothergooseclub. We love getting crafty and celebrating with Mother Goose Club families around the world!
Happy Holidays!