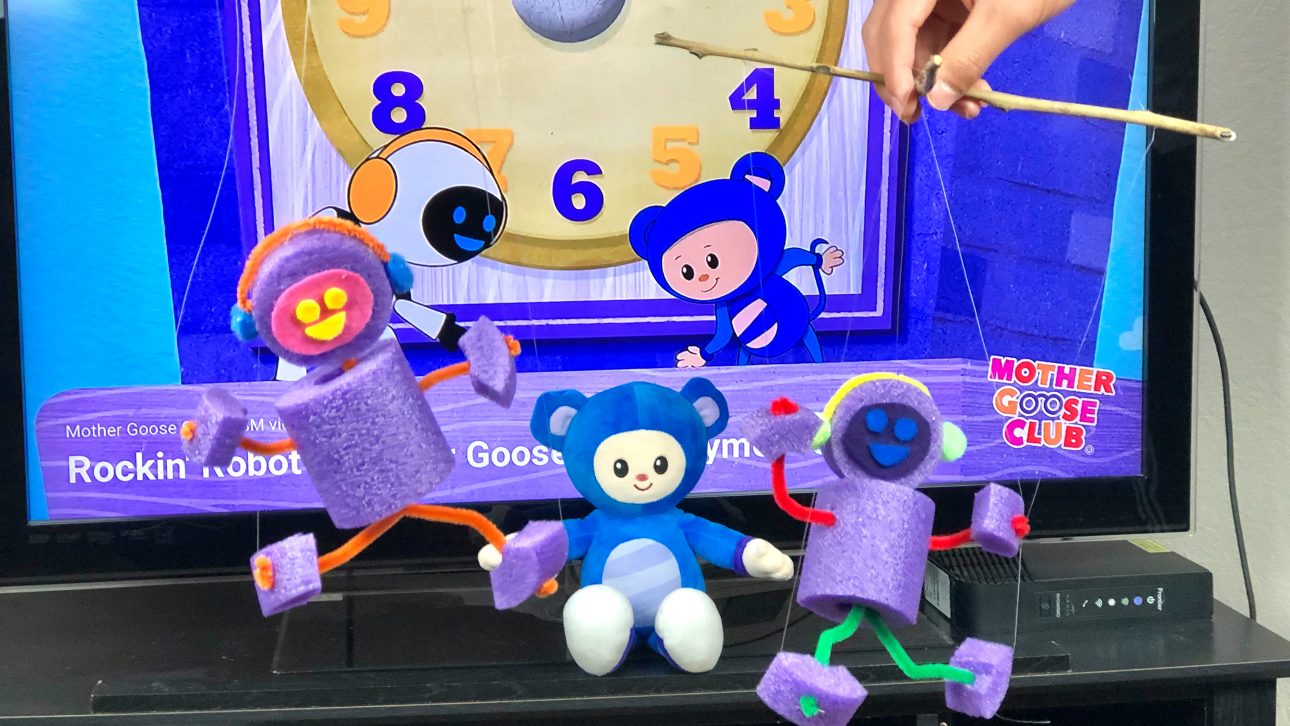 During the next "Rockin' Robot" dance-off, try incorporating this craft to inspire even more creative, imaginative play. Gather up some household items and follow the instructions below!
Materials:
All the materials you need are below. Most everything can be found around the house or at your local store. Get creative, improvise and let us know what works for you!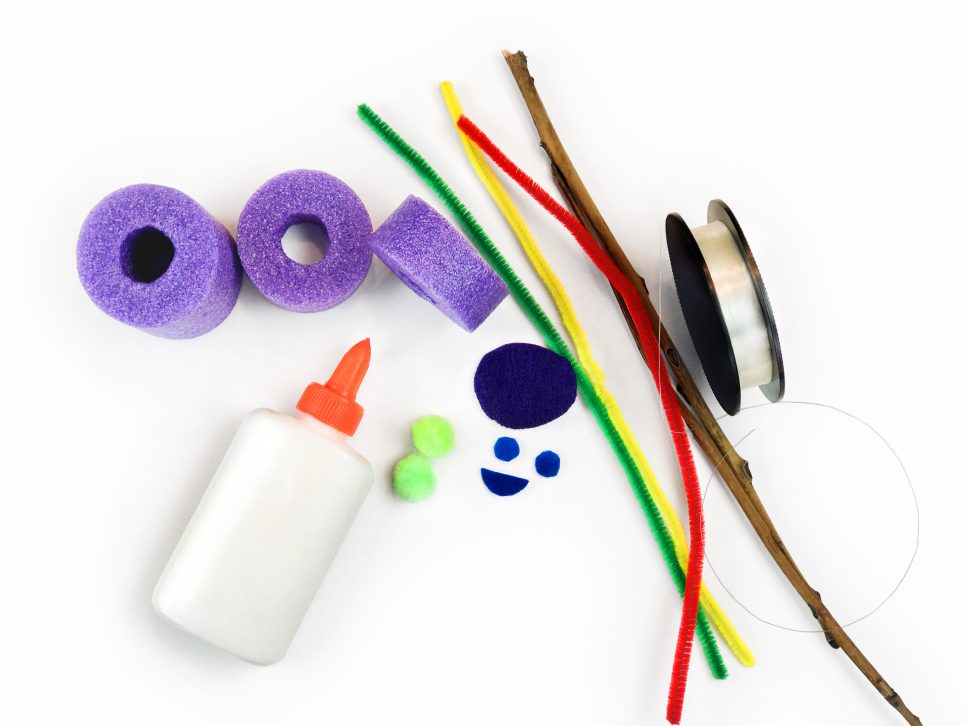 1 pool noodle
2 pom poms
3 pipe cleaners
Felt (or construction paper)
Wooden sticks (or similar)
String
Glue
Step 1 – The Body: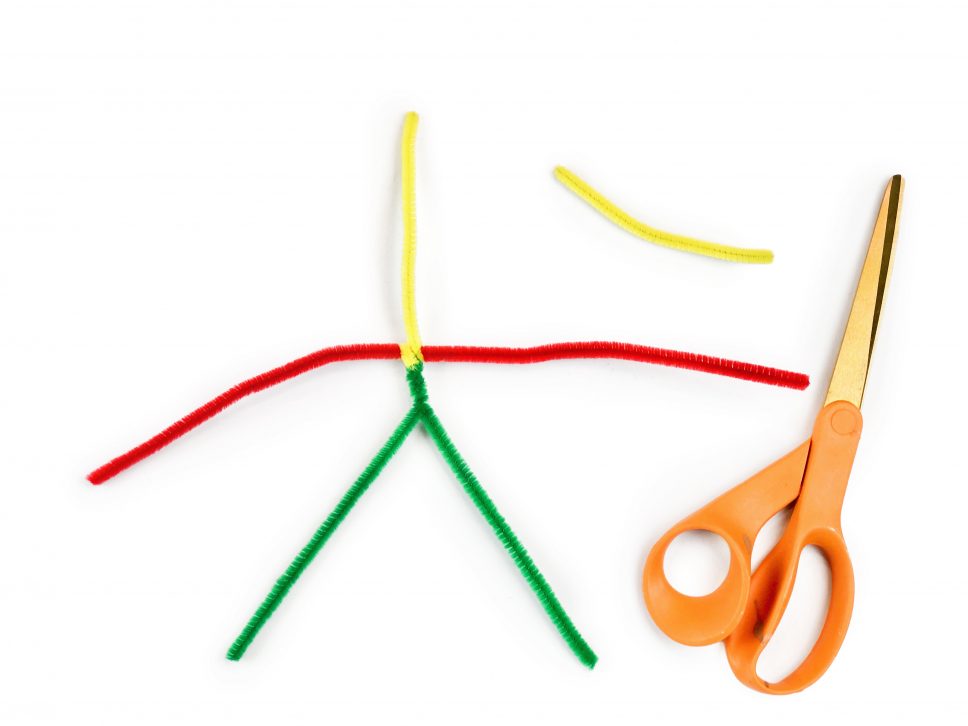 Lay out a stick figure using your 3 pipe cleaners:
For the arms (red), lay 1 pipe cleaner straight across. For the legs (green), fold 1 pipe cleaner in half. For the upper body (yellow), cut 1 pipe cleaner in half and twist with the rest to connect them.
Step 2 – Cut: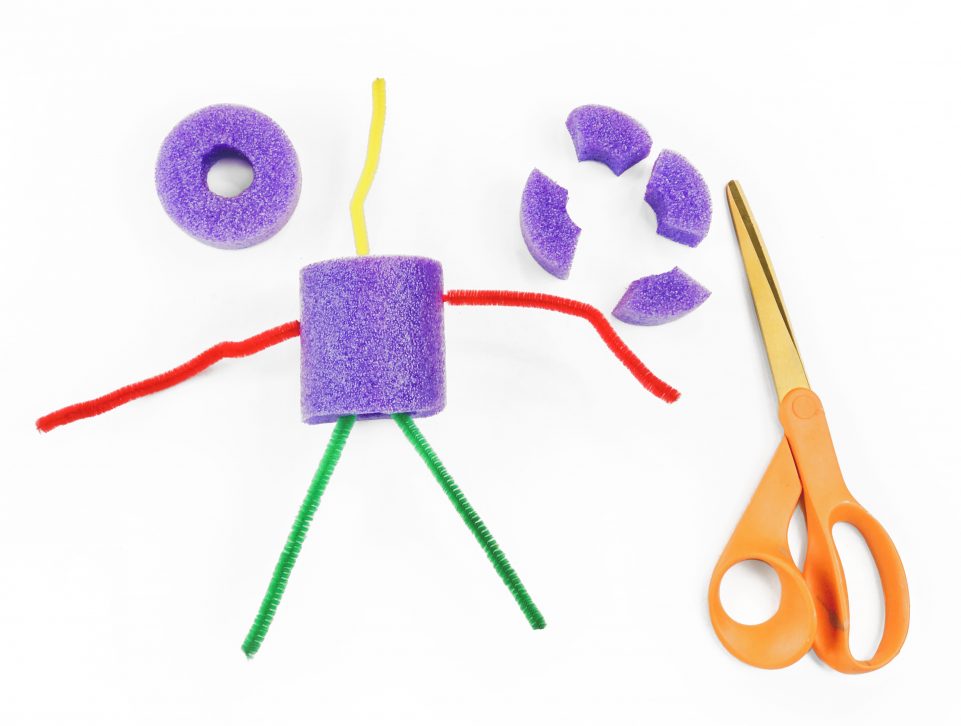 Parents should take the lead here! And remember – it doesn't have to be perfect. Feel free to try your own colors and designs along the way!
Cut 3 separate pieces from your pool noodle:
1 for the robot's body (this should be the thickest piece)
1 for the arms and legs (also cut this into 4 more pieces – reference ours above)
1 for the head (this should be the thinnest piece)
Step 3 – Put It All Together: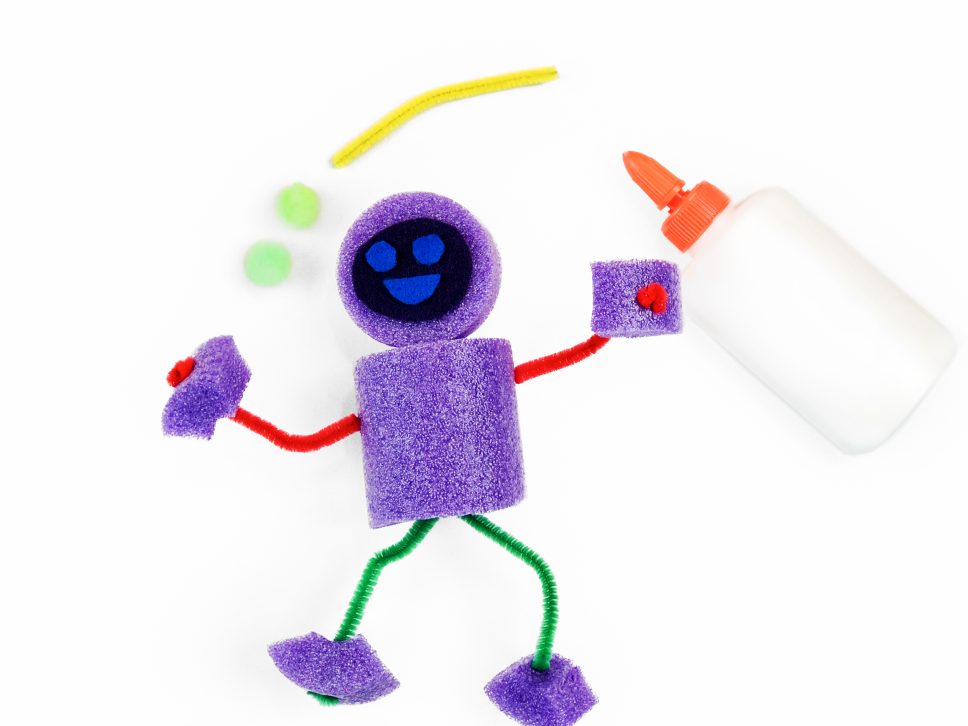 Start connecting all of your pieces – treat it like a puzzle! You'll have to slice holes into each pool noodle piece in order to slip them onto your pipe cleaners.
Almost done! To complete the robot's head and face, glue on felt (or construction paper), 1 extra pipe cleaner and 2 pom poms.
Step 4 – Add String: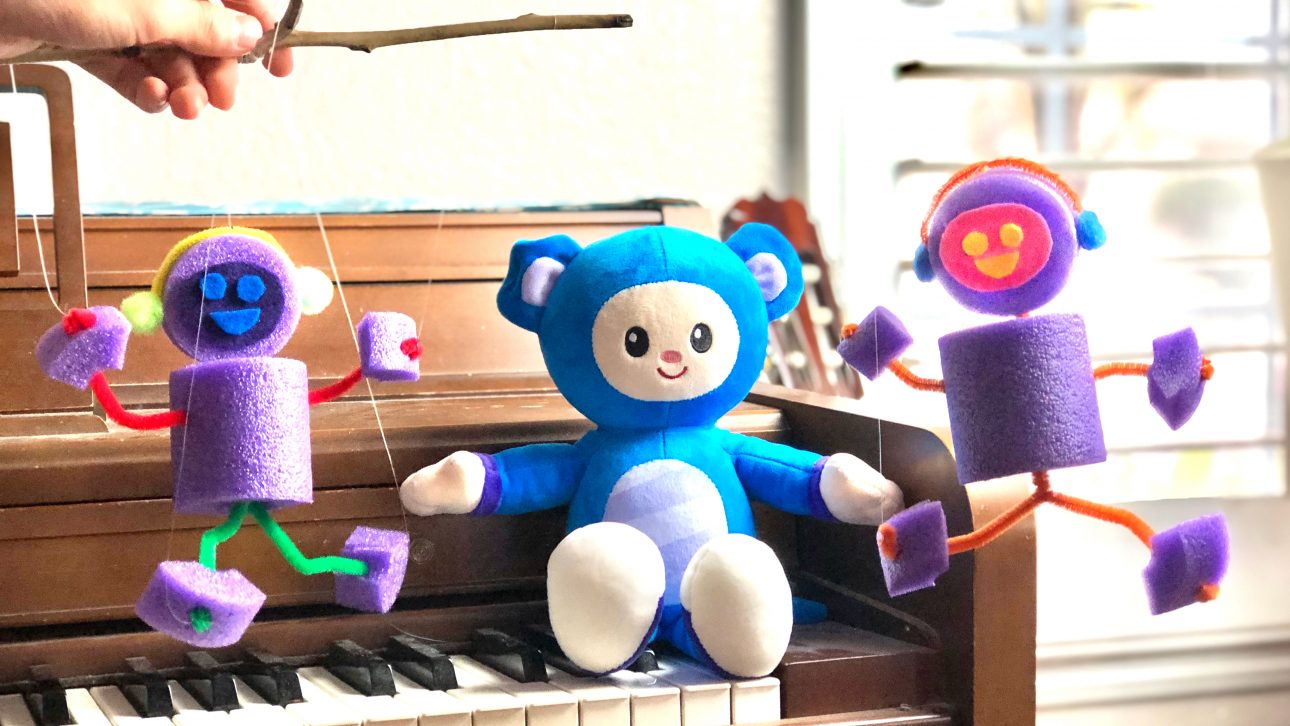 Time to play! If you want to get a little extra creative, attach string to your robots for your very own puppet show!
Share With Us!
Thanks for trying our "Rockin' Robot" craft. Share your creations with us on Facebook, Instagram and Twitter using #mothergooseclub!