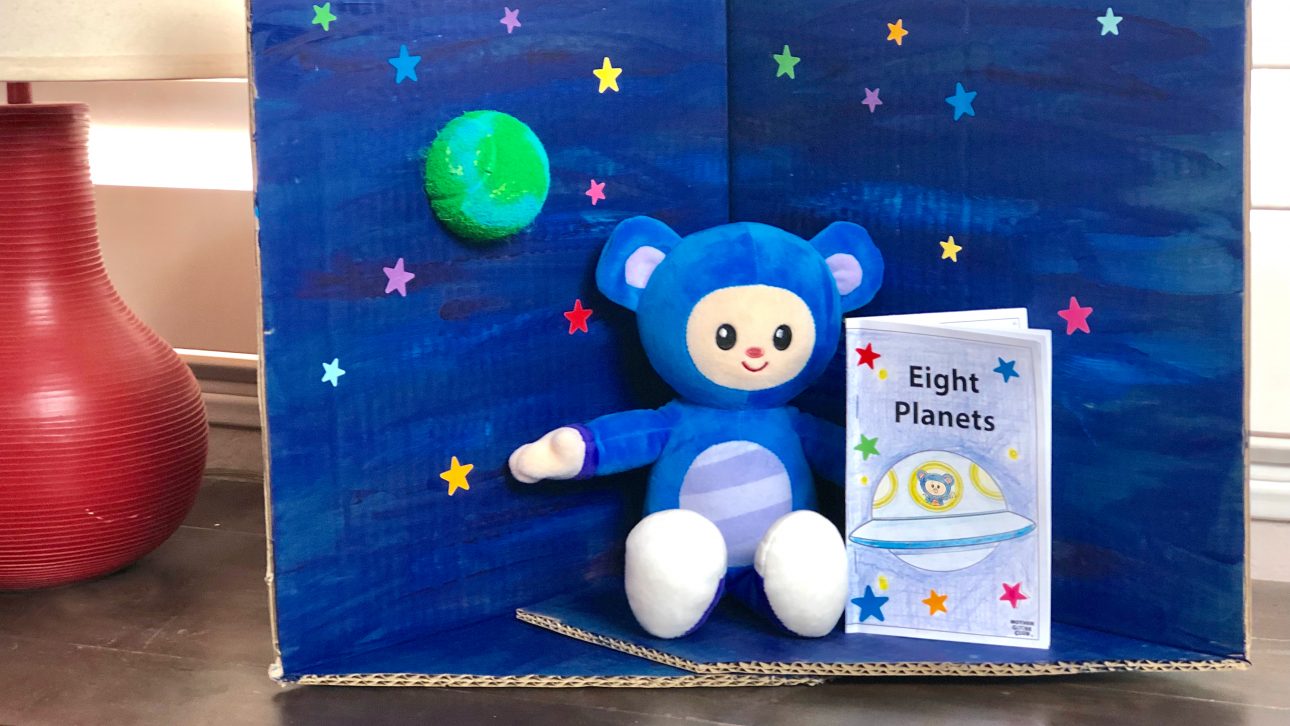 Take a trip through space and learn about our solar system in the "Eight Planets" video, and then put you newfound knowledge to the test with the activity below! Working in tandem, these resources offer a valuable introduction to science education and will help develop vocabulary, inspire curiosity and more!
Part 1 – The Coloring Book:
Download and print out the "Eight Planets" coloring book. The book features the song's simple lyrics and fun black-and-white illustrations. Use the video as a helpful reference along the way!
Part 2 – The Craft:
All the materials you need are below. Most everything can be found around the house or at your local store. Get creative, improvise and let us know what works for you!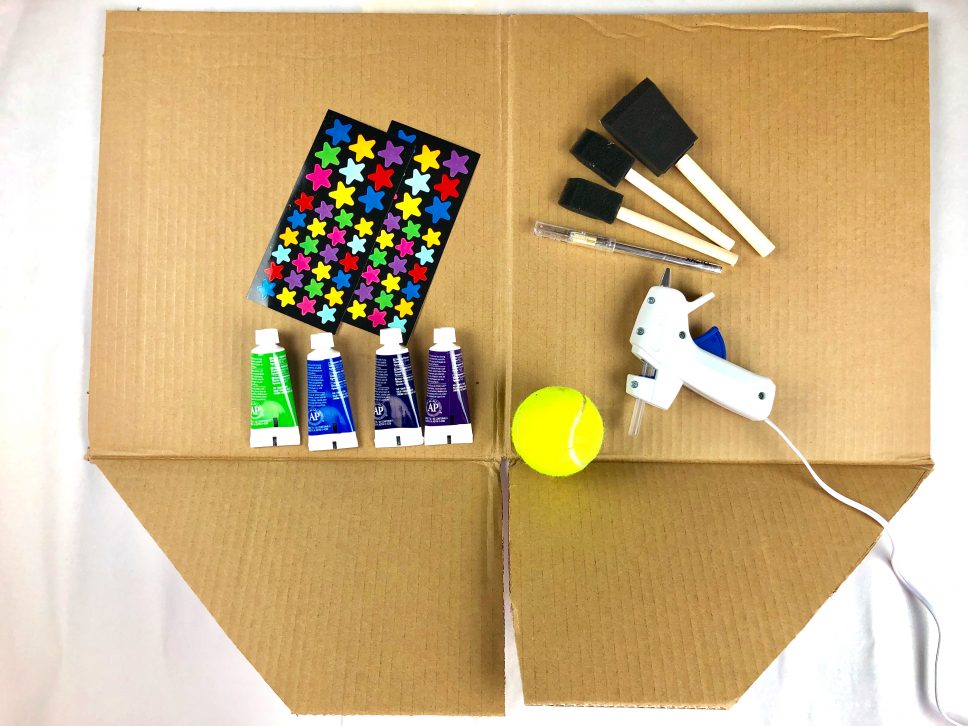 Cardboard box
Paint and paint brush
Tennis ball
Star-themed stickers
Glue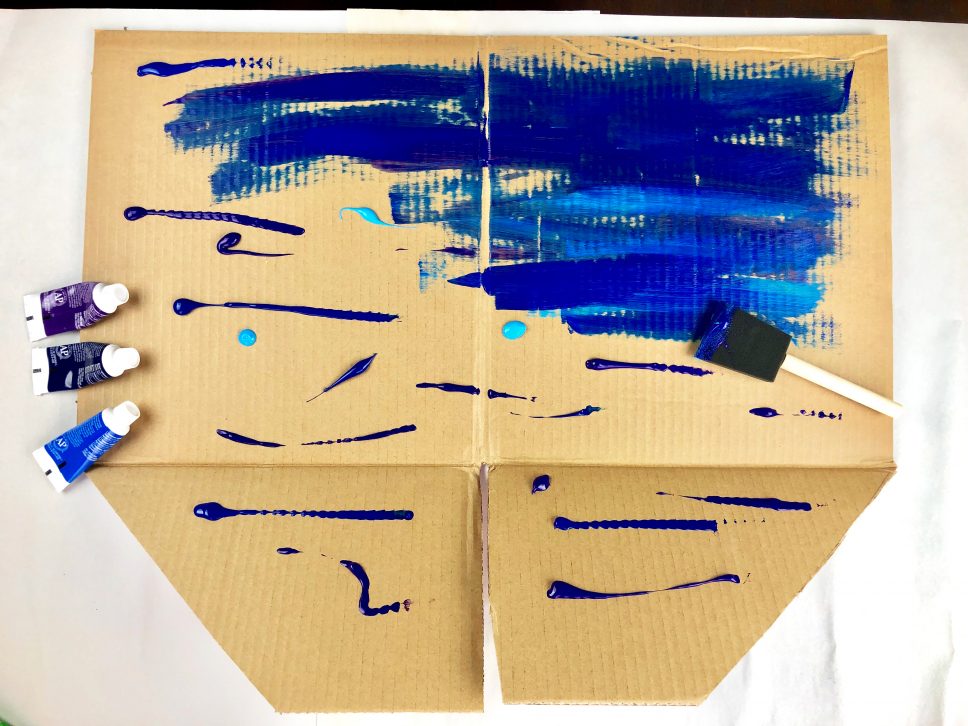 Lay your cardboard box flat and start painting! We mixed together some dark and light blues to capture the space background.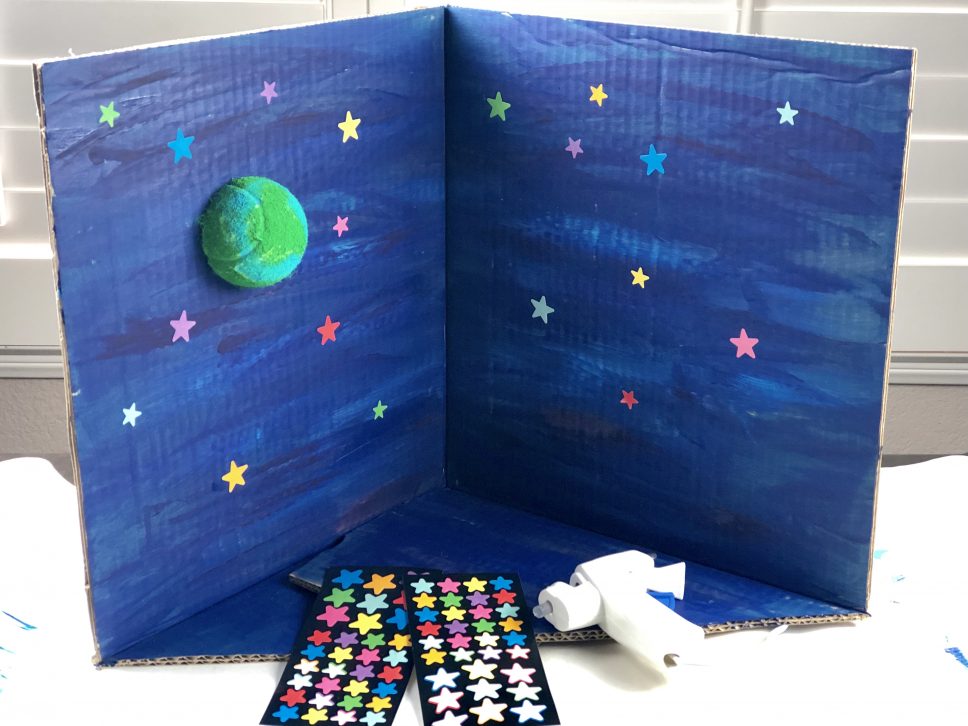 Don't forget to paint your tennis ball too – ours is green and blue to represent Earth! We cut off about a quarter of the ball to make the gluing easier – a parent should assist there. Alternatively, feel free to keep it even simpler by painting or drawing Earth and the other planets.
For your finishing touches, start applying the star-themed stickers.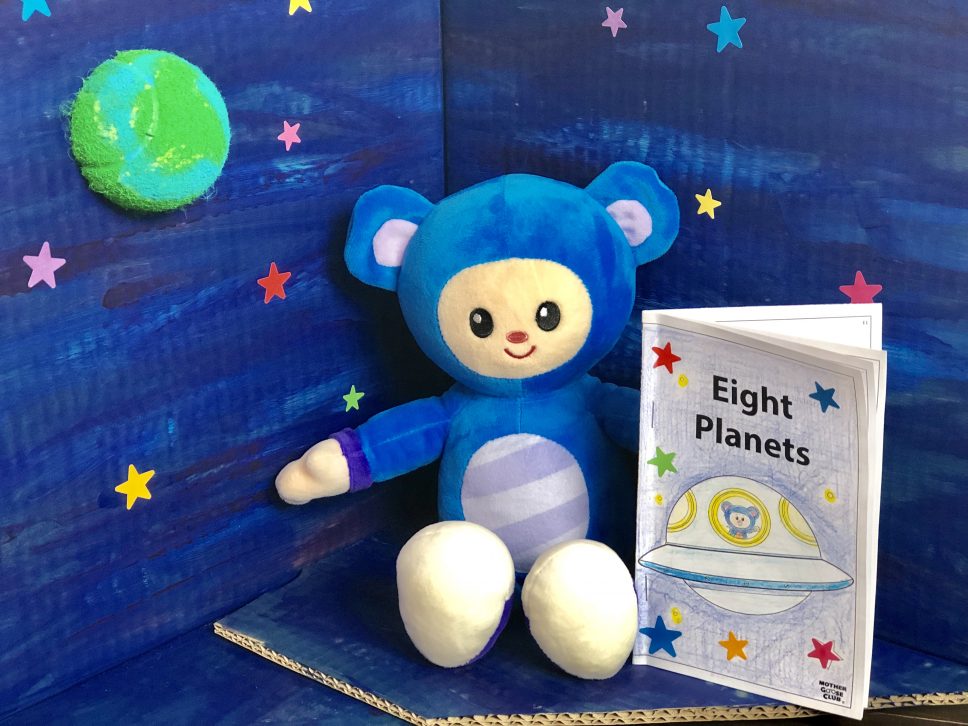 You're all done – fold and staple together your finished coloring book, and find a spot around the house to show off your great work!
Share With Us!
We hope this activity inspired some joyful learning in your household! Share your creations with us on Facebook, Instagram and Twitter using #mothergooseclub!