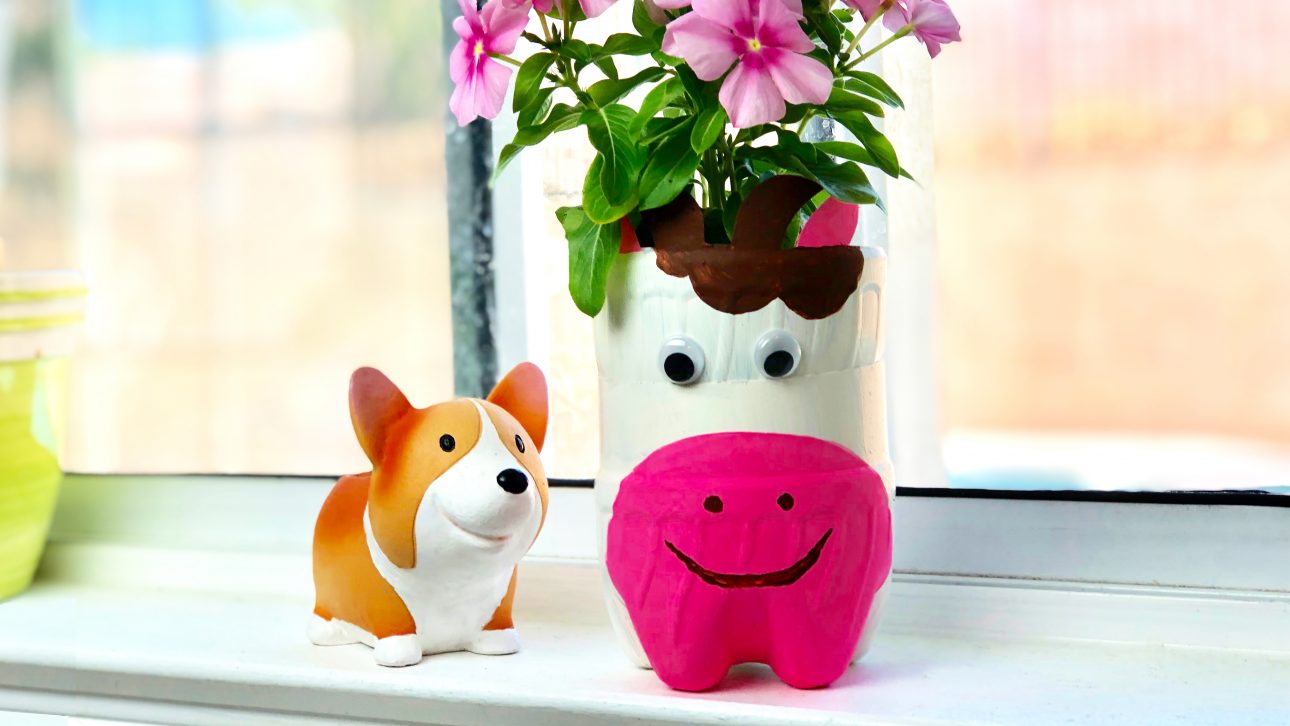 This bottle planter craft is a terrific way to make lasting use of an old plastic bottle that's headed for the trash. At the same time, it's a fun, artsy, educational activity that can help develop creativity and introduce kids to the process of growing and maintaining their first plant!
Materials:
All the materials you need are below. Most everything can be found around the house or at your local store. Get creative, improvise and let us know what works for you!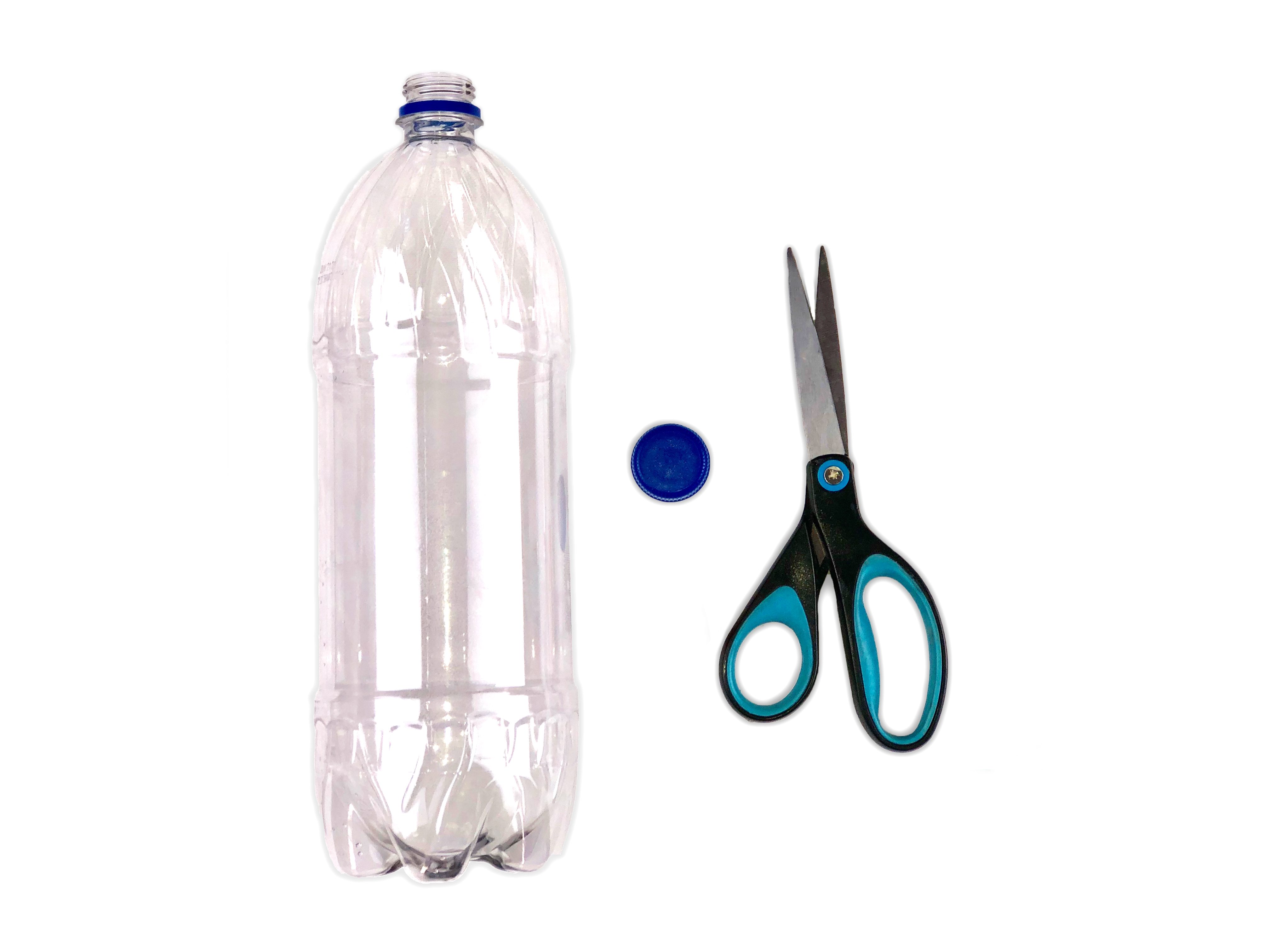 Empty plastic bottle
Scissors
Optional for some artsy decor: paint, markers, googly eyes
Step 1 – Cutting: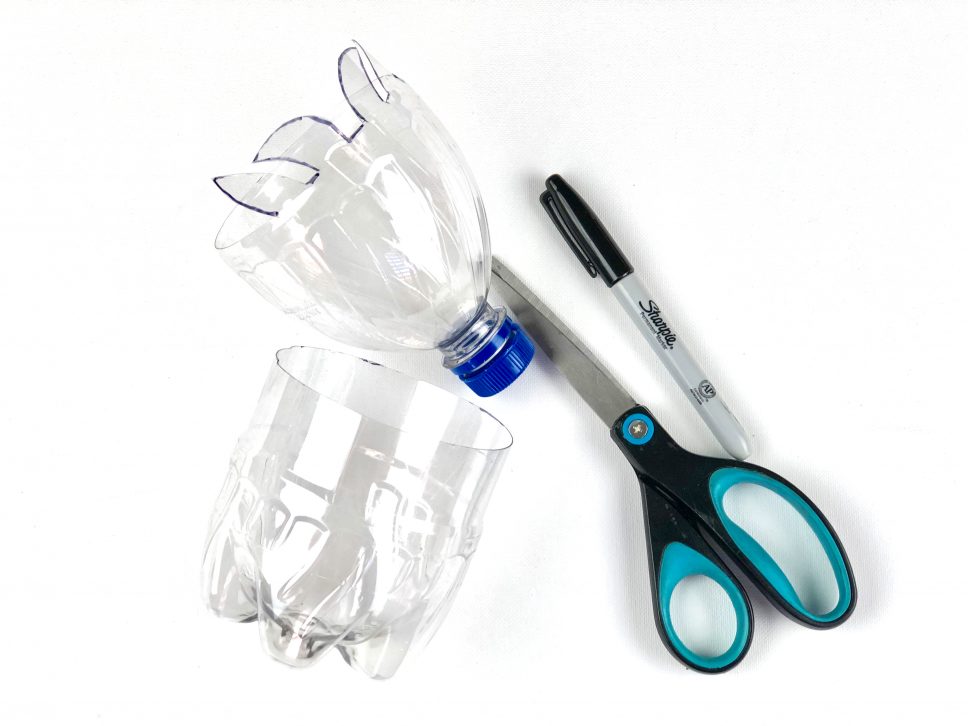 Cut your plastic bottle in half. Instead of going straight across, we left a few flaps for our character's hair. But feel free to keep yours simpler!
Step 2 – Crafting: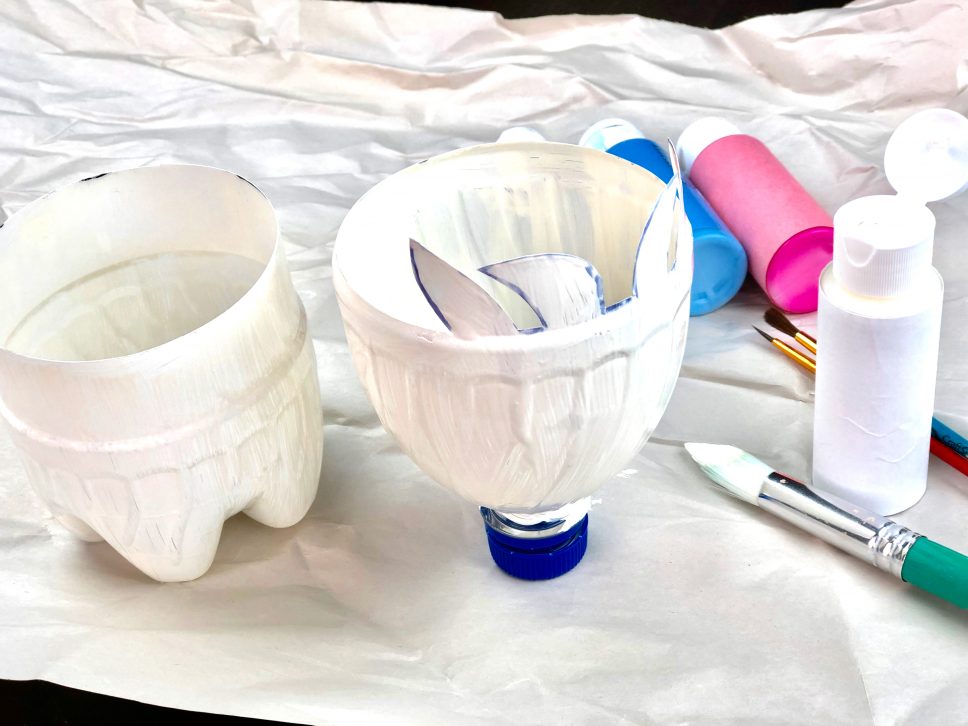 Paint your water bottles! Once finished, let everything dry.
Step 3 – Decorating: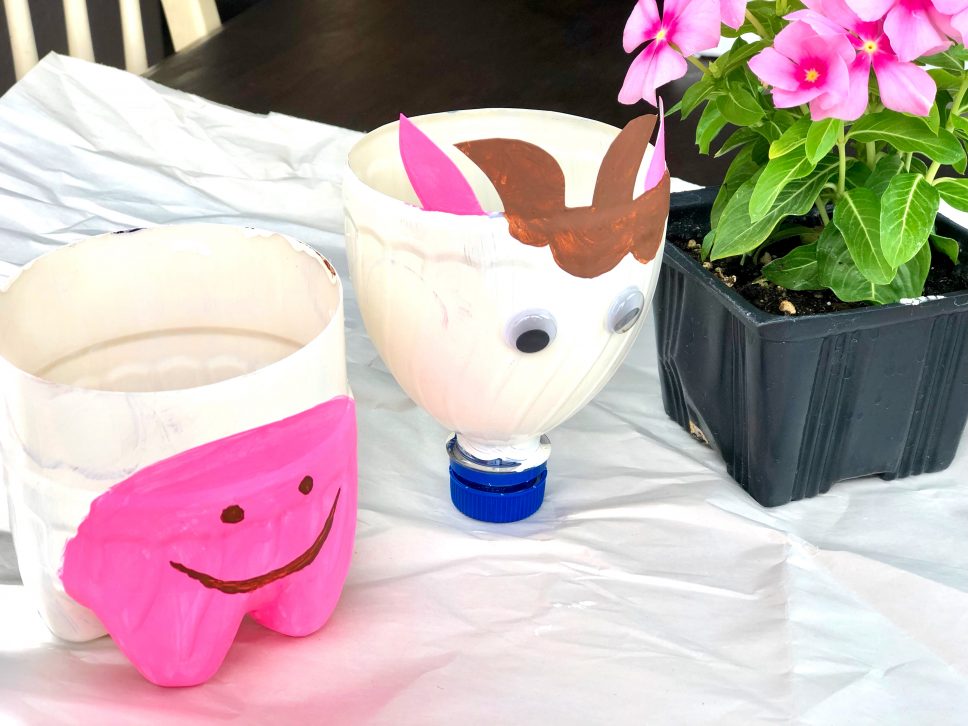 Time to add your finishing touches. Finish off painting your character, then add googly eyes and a smiley face. Encourage the kids to get creative here. Maybe create an MGC character instead!
Step 4 – Find a Home!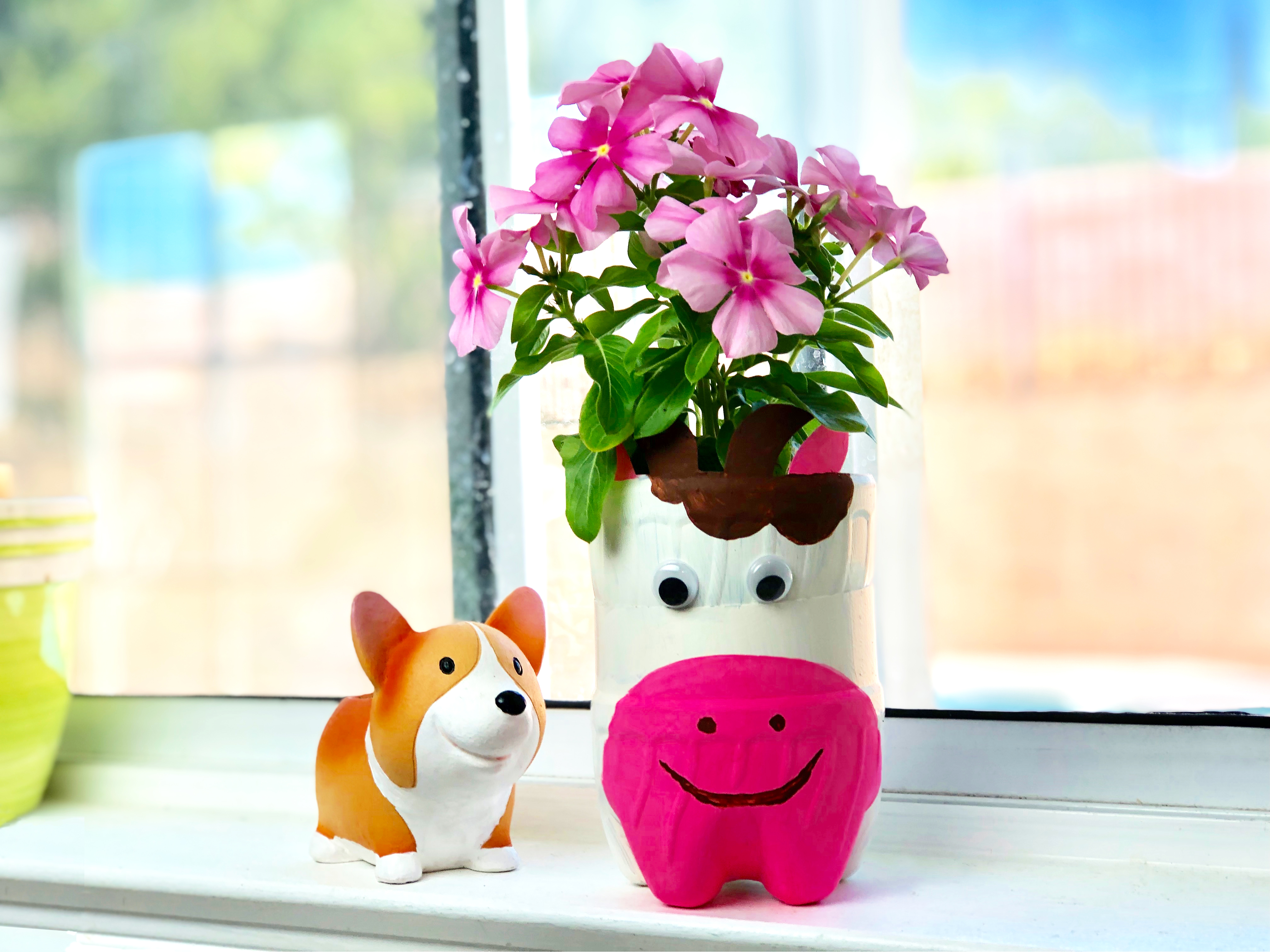 Stack the top half of your now-decorated water bottle into the bottom half (your base). Then fill in your soil and plant! We used a store-bought plant, but feel free to start from scratch with some seeds – another fun learning experience!
Lastly, find a well-lit spot around the house for your new friend!
Share With Us!
We hope your family had fun with this plant activity! Share your thoughts and creations with us on Facebook, Instagram and Twitter using #mothergooseclub!