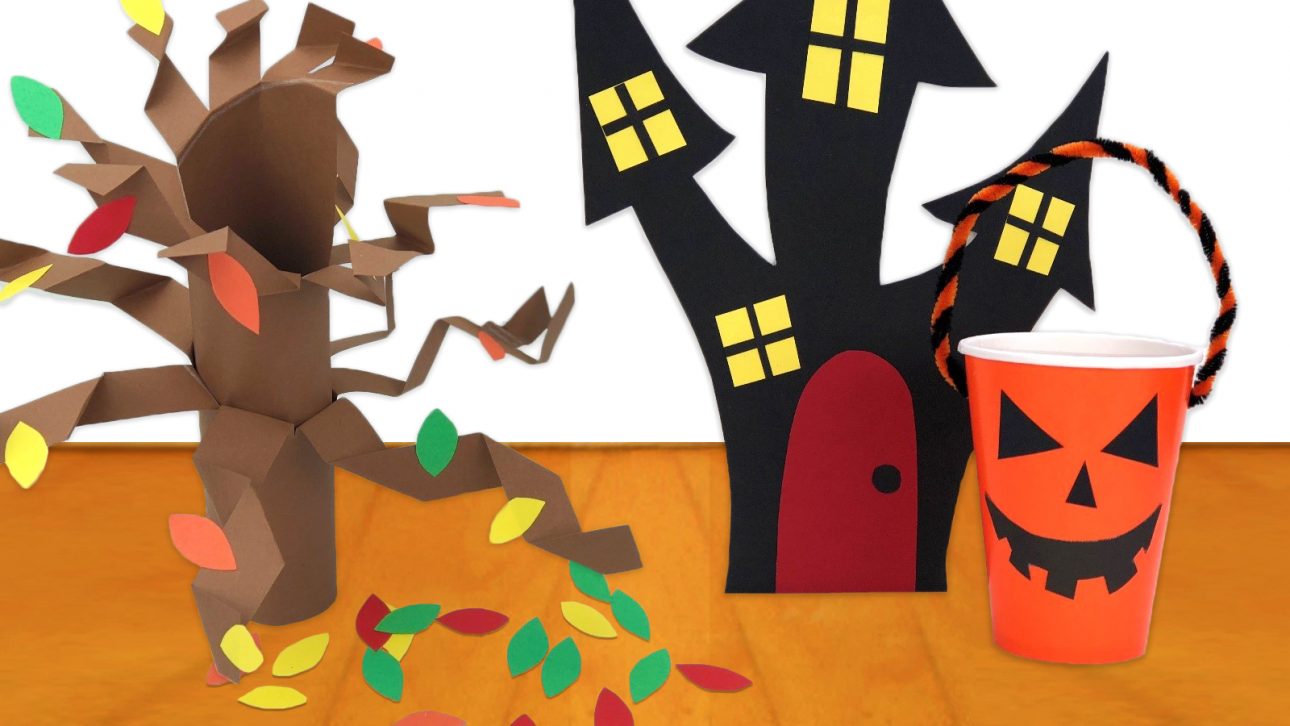 Our favorite fall holidays are right around the corner, and while the kids are inevitably more excited for Halloween than you are (or…not), the days leading up present valuable opportunities for some family bonding!
This haunted house craft is a great compliment to the usual pumpkin carving and Halloween decor plans. Pair this activity with our video, "A Haunted House on Halloween Night", for a rhyme-filled, interactive and spooky time with your loved ones.
Materials:
All the materials you need are below. Most everything can be found around the house or at your local store. Get creative, improvise and let us know what works for you!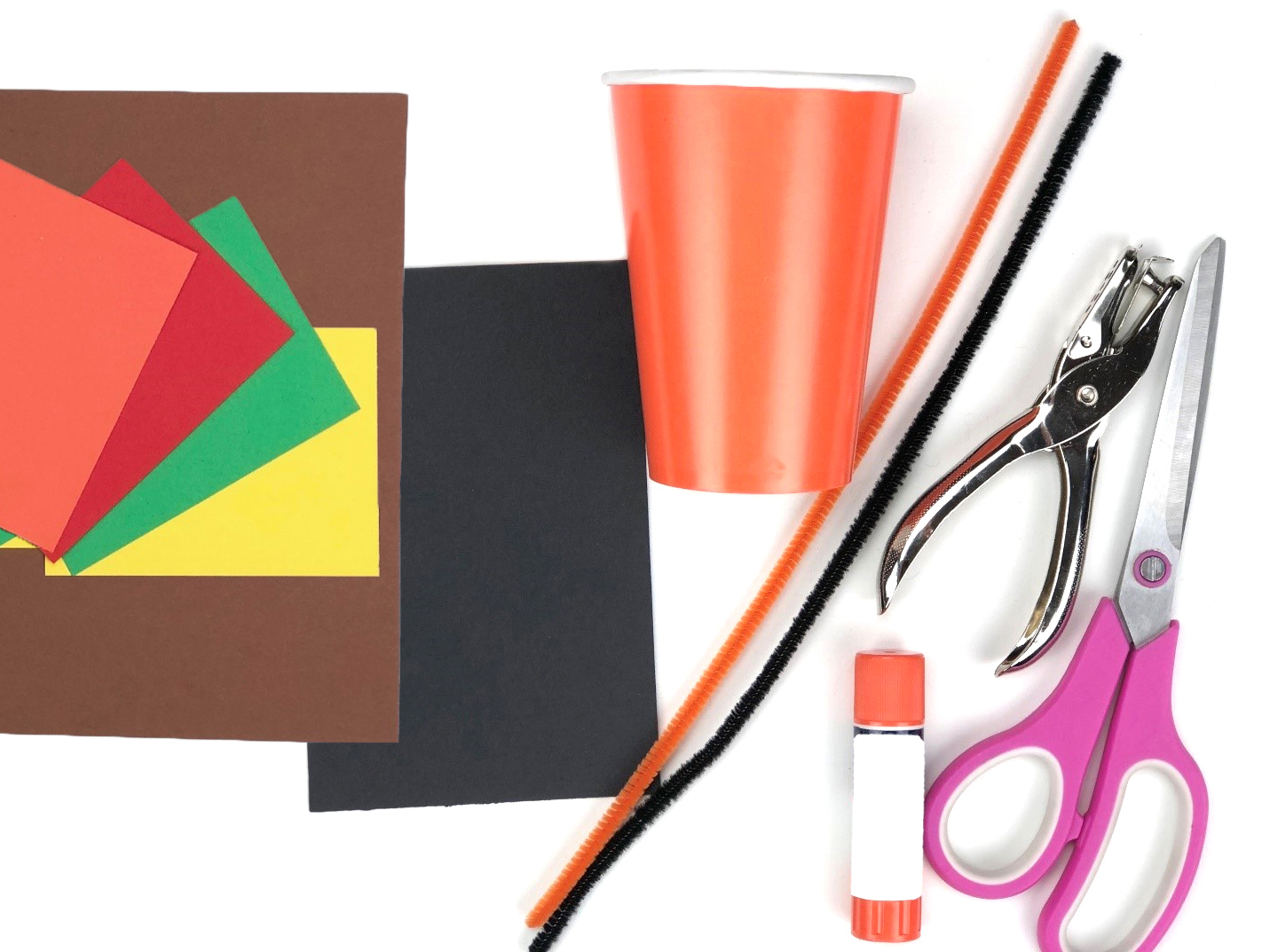 Construction paper or foam (Halloween colors!)
Orange paper cup
Orange and black pipe cleaners
Hole puncher
Glue
Scissors
Part 1 – The Spooky Tree: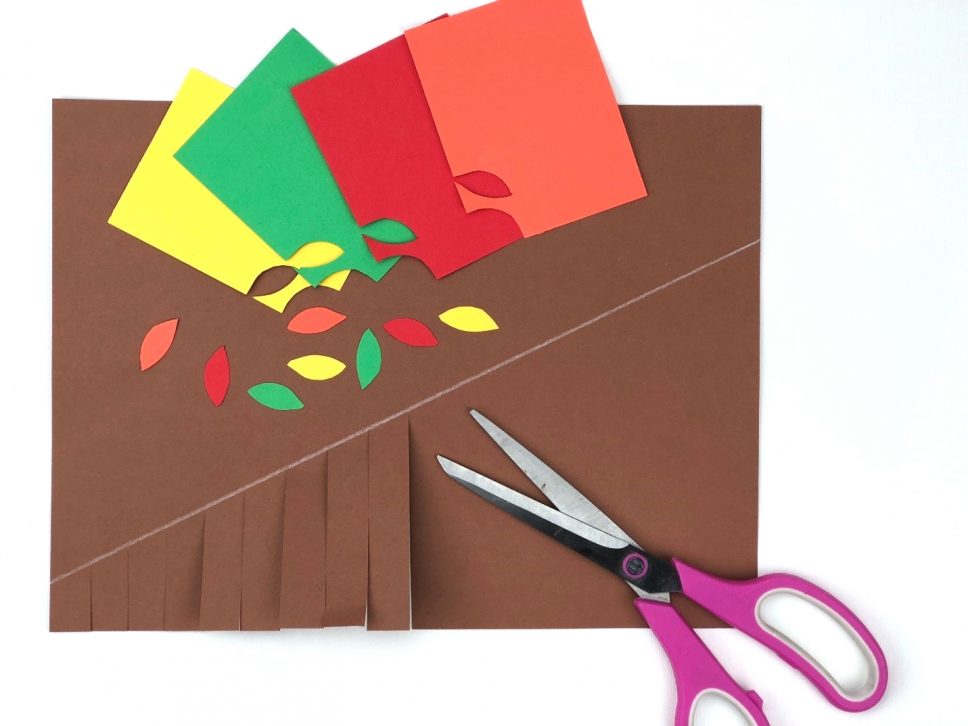 Draw a diagonal line across your brown construction paper (see ours above). Then start cutting strips, about 1-inch across, up to the line.
Use your colored construction paper to cut out some fall leaves.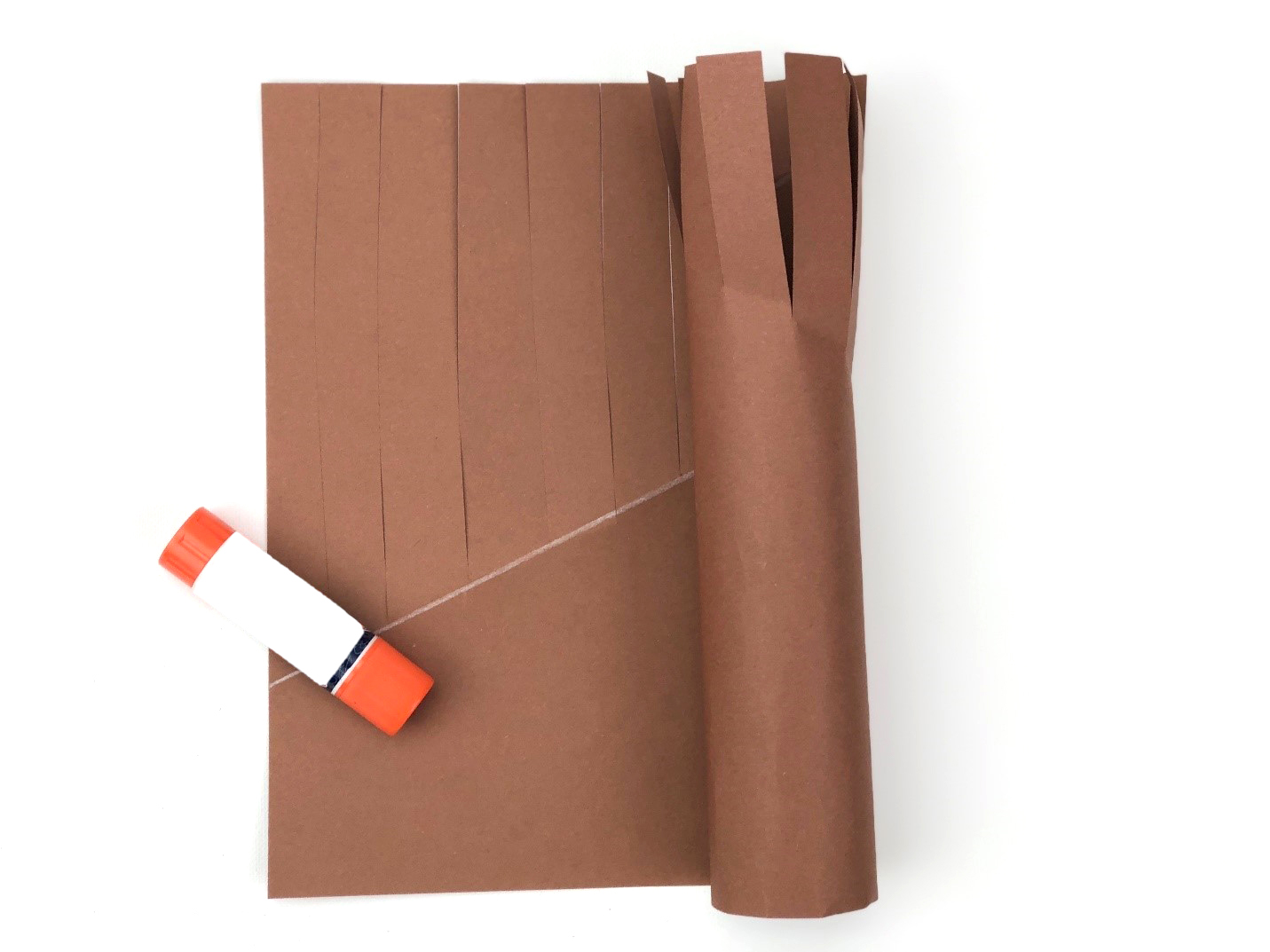 Flip the construction paper so that the strips are now at the top. Apply glue below the lowest point of the marked line, and slowly roll the paper into a cylinder.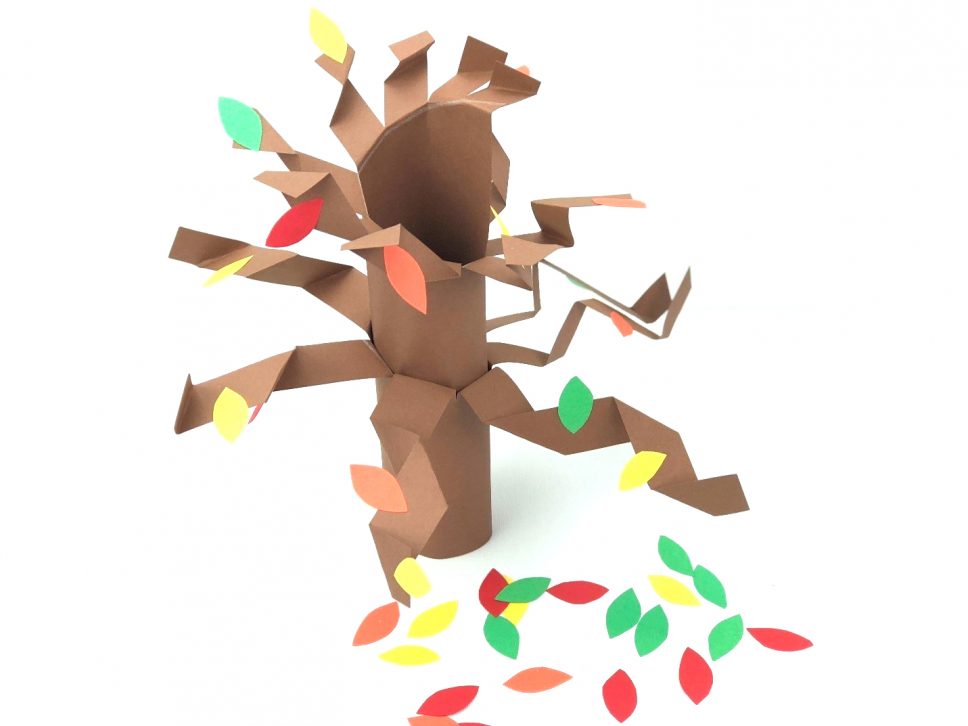 Fold the slits down and out to create your tree branches. Give them some extra folds and twists to add some character!
Lastly, glue your colorful leaves on and lay some underneath.
Part 2 – The Haunted House & Jack-o'-Lantern: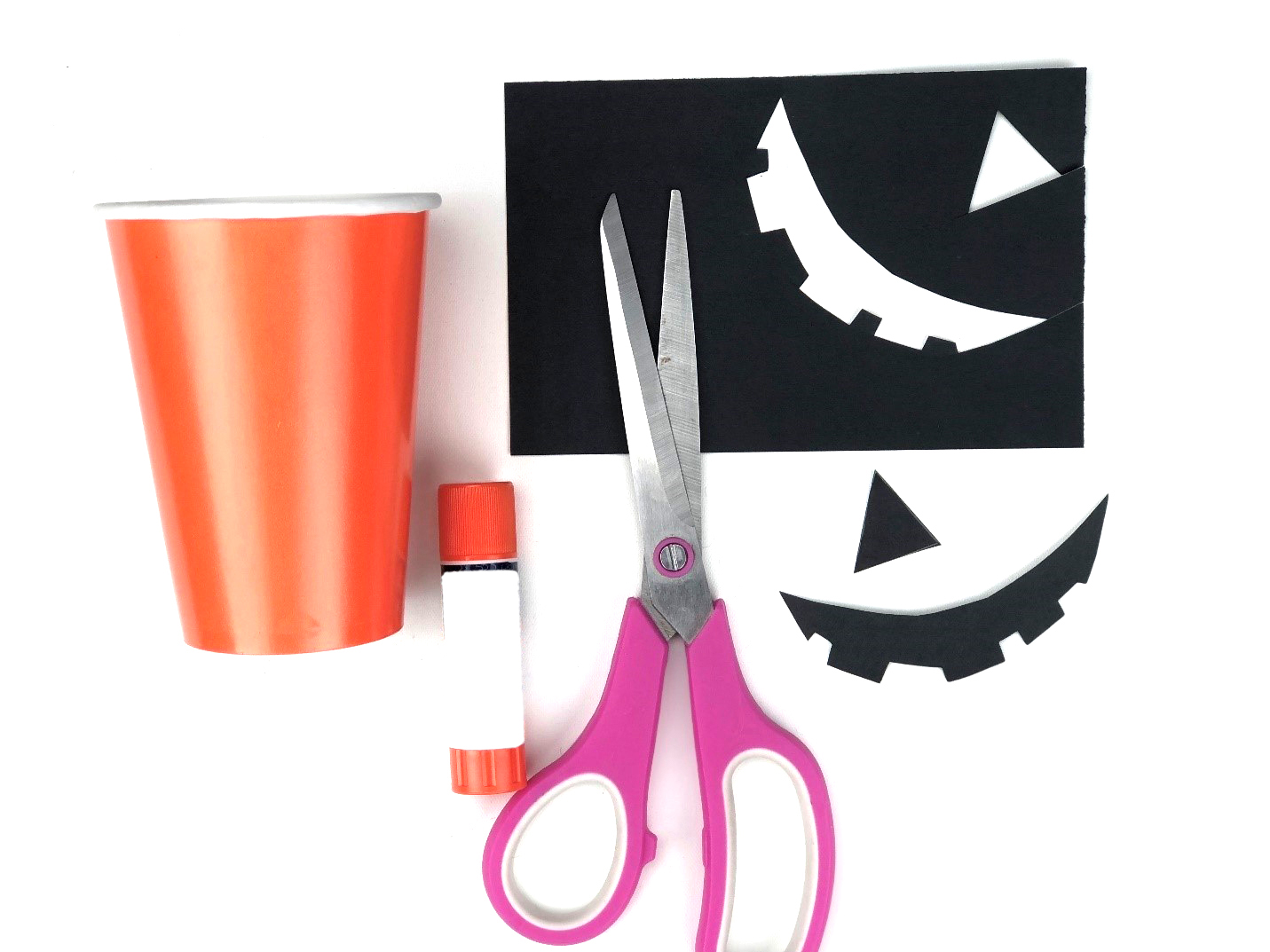 Cut out the mini jack-o'-lantern's mouth, nose and eyes using your black construction paper.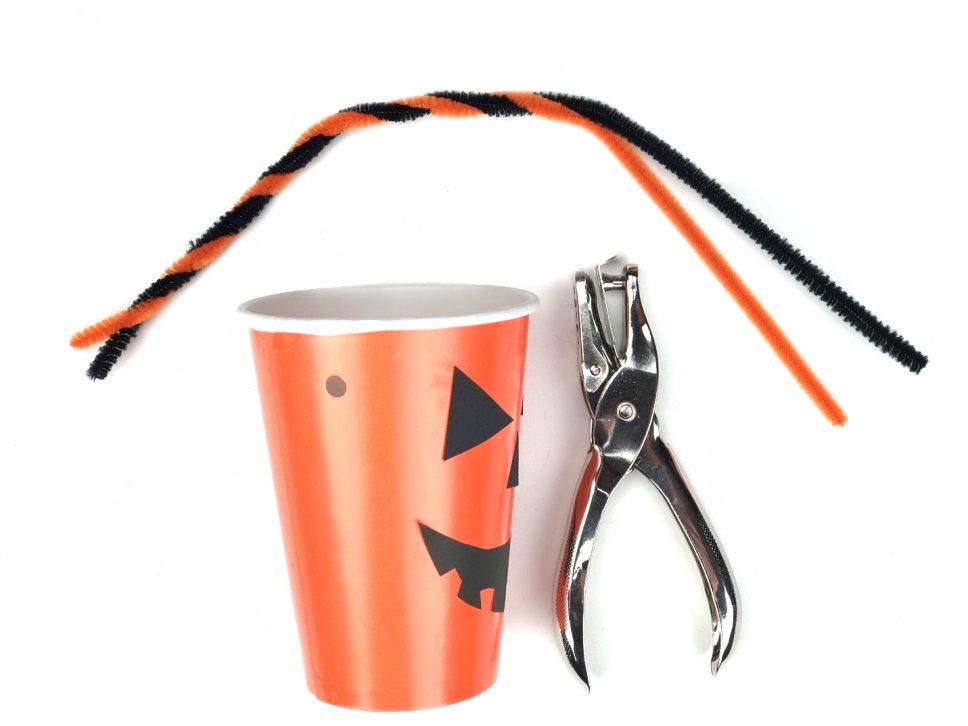 Now glue the mouth, nose and eyes onto your orange cup. Punch a hole on top of each side of the cup so you can apply the orange and black pipe cleaners (twist them together first).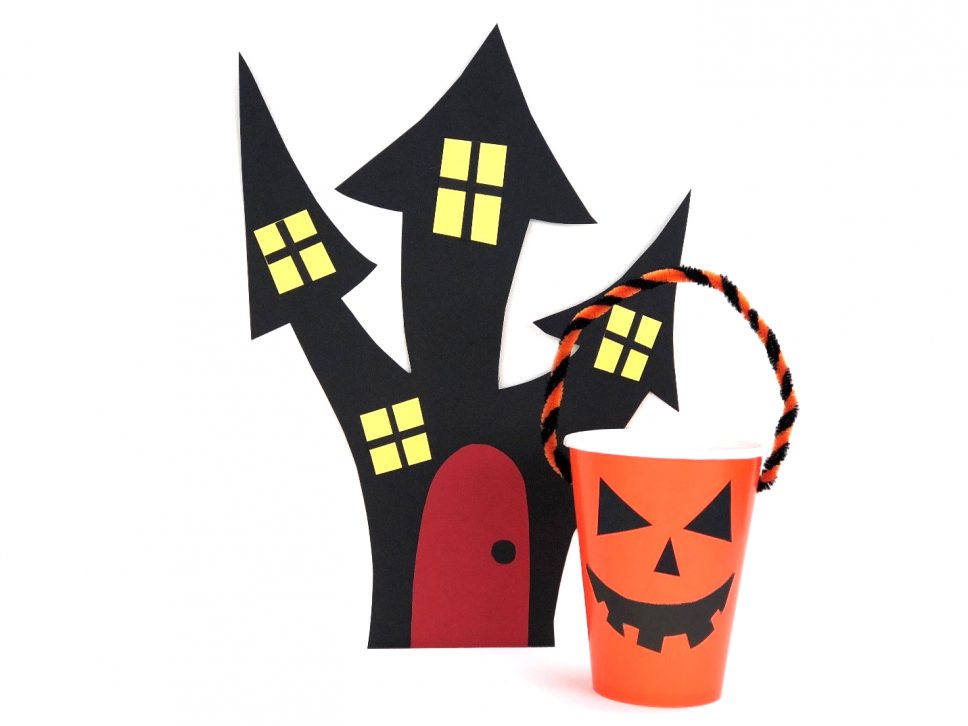 Using your remaining construction paper and our example above, cut and glue together your haunted house! We encourage the kids to get creative here with their own colors and design – let those imaginations run wild!
Share With Us!
Thanks for trying our haunted house craft! What spooky Halloween-themed activities does your family have planned this year? Share your thoughts and creations with us on Facebook, Instagram and Twitter using #mothergooseclub.
Happy Halloween!