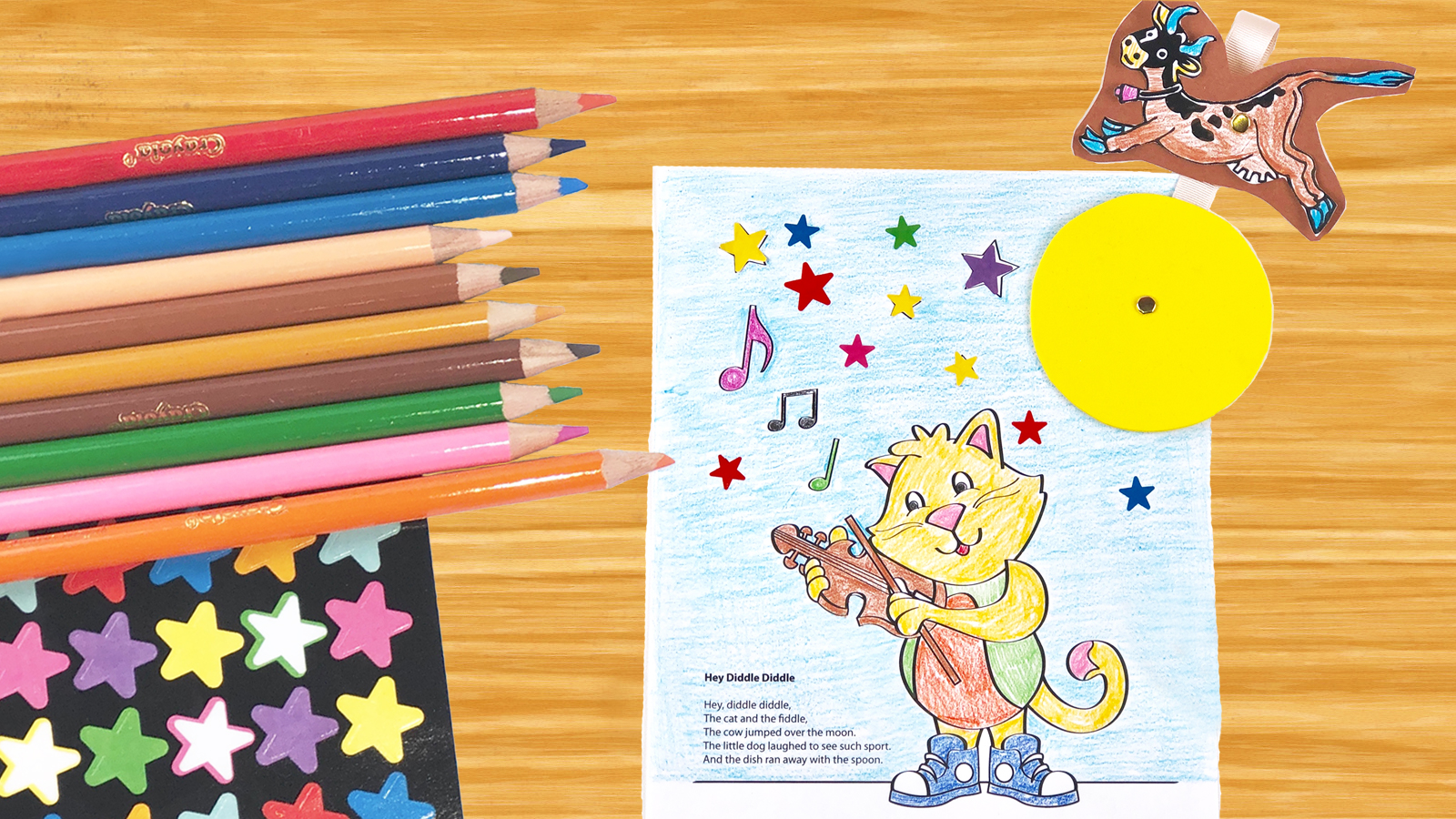 Watch Mary and Jack sing "Hey Diddle Diddle" in a brand new video, and then try crafting your own scene based on the song. Activities like this one are terrific for exercising creativity, comprehension and problem-solving. Watch and sing along to the video, and then discuss the characters and scene you're recreating in the craft.
Materials:
All the materials you need are below. Most everything can be found around the house or at your local store. Get creative, improvise and let us know what works for you!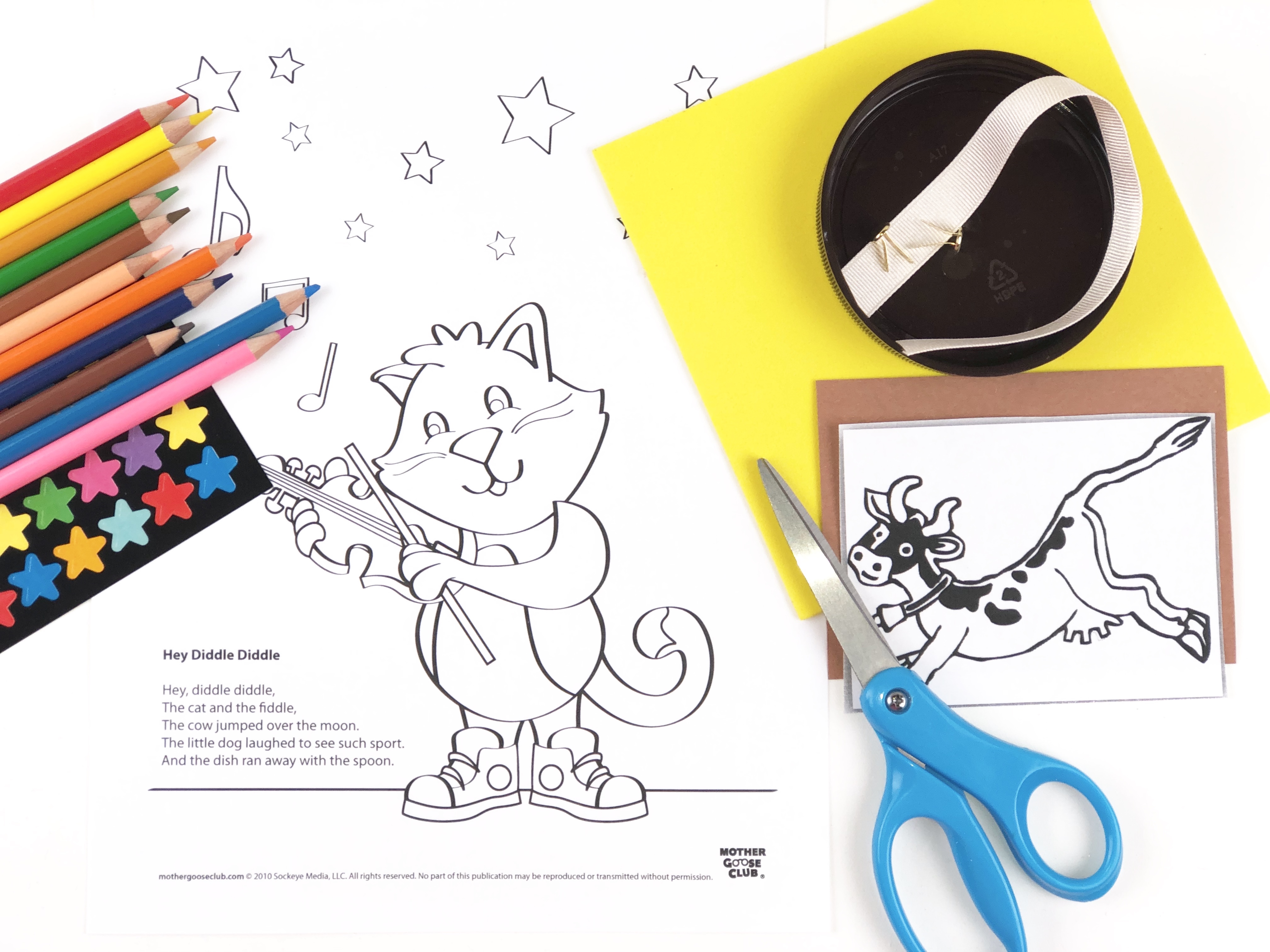 Cow drawing or printout
Crayons or colored pencils
Yellow foam board or construction paper
2 paper fasteners
Ribbon
Scissors
Step 1 – Color: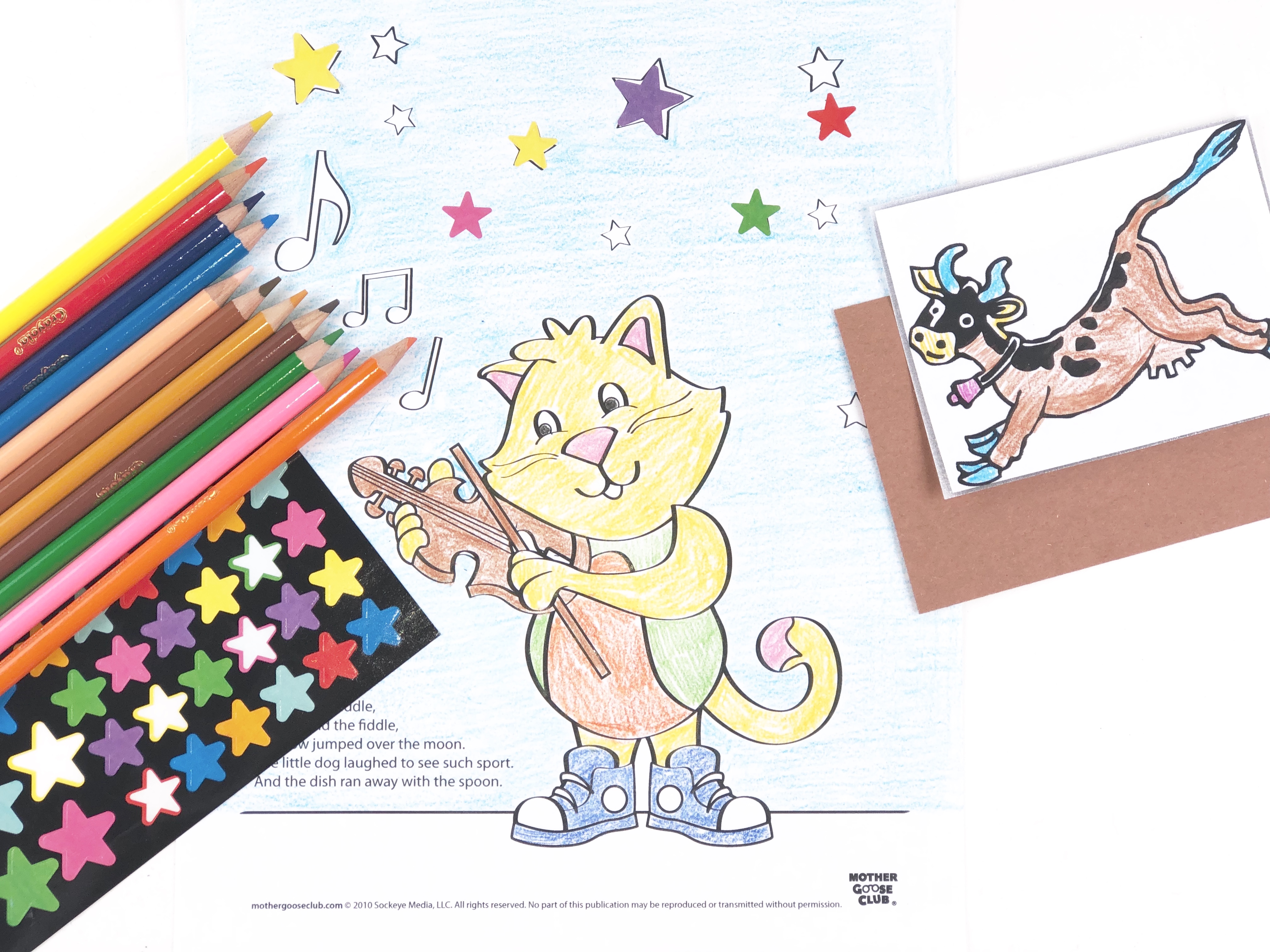 Print out our free Hey Diddle Diddle Coloring Page. Draw (or print out) your own leaping cow. Color away!
Step 2 – The Moon: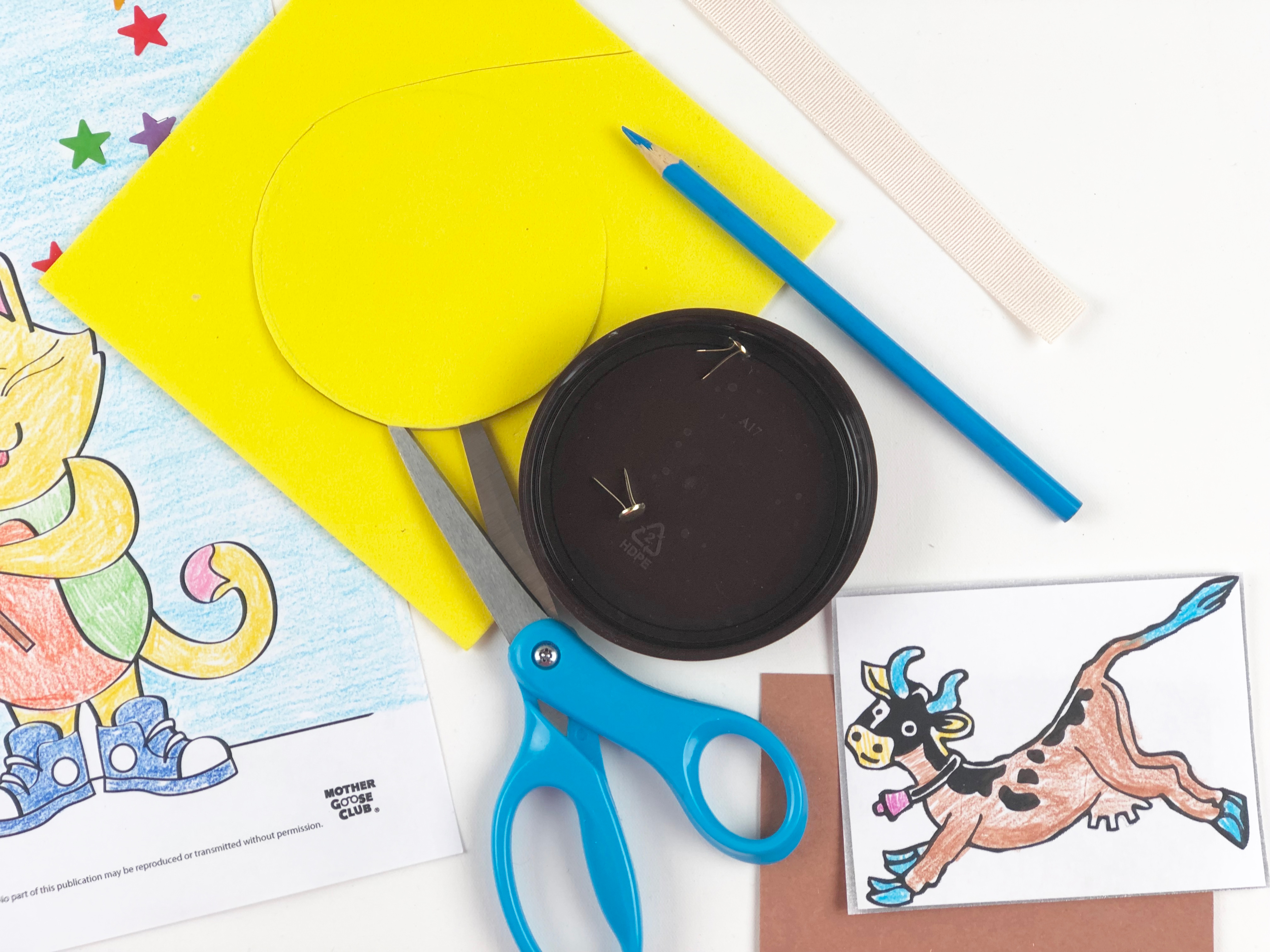 Trace a circle on your yellow foam board, and then cut it out. This will be your moon!
Step 3 – The Jump: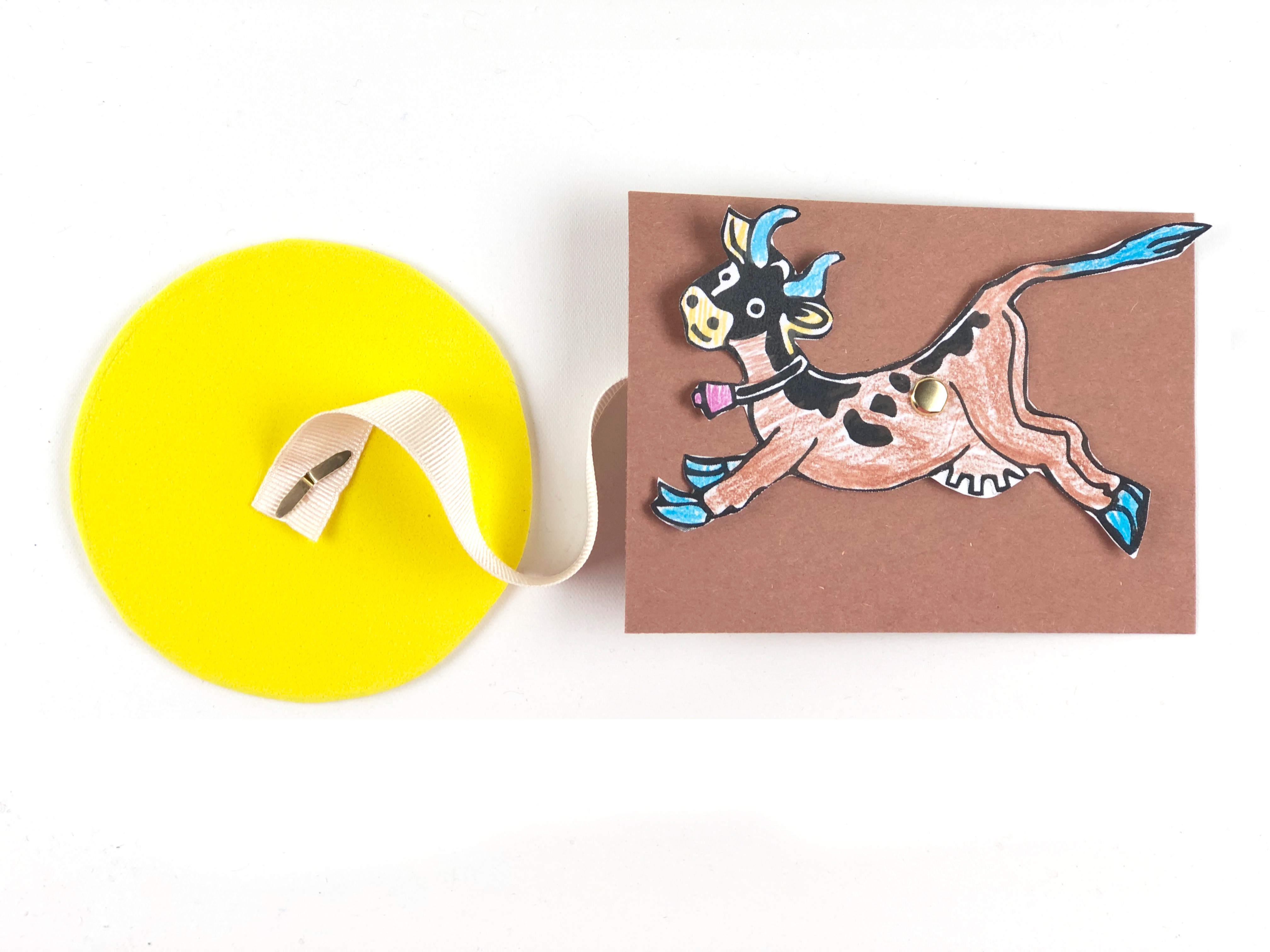 Using your ribbon and paper fasteners, attach your cow and moon cutouts.
Step 4 – Put It All Together!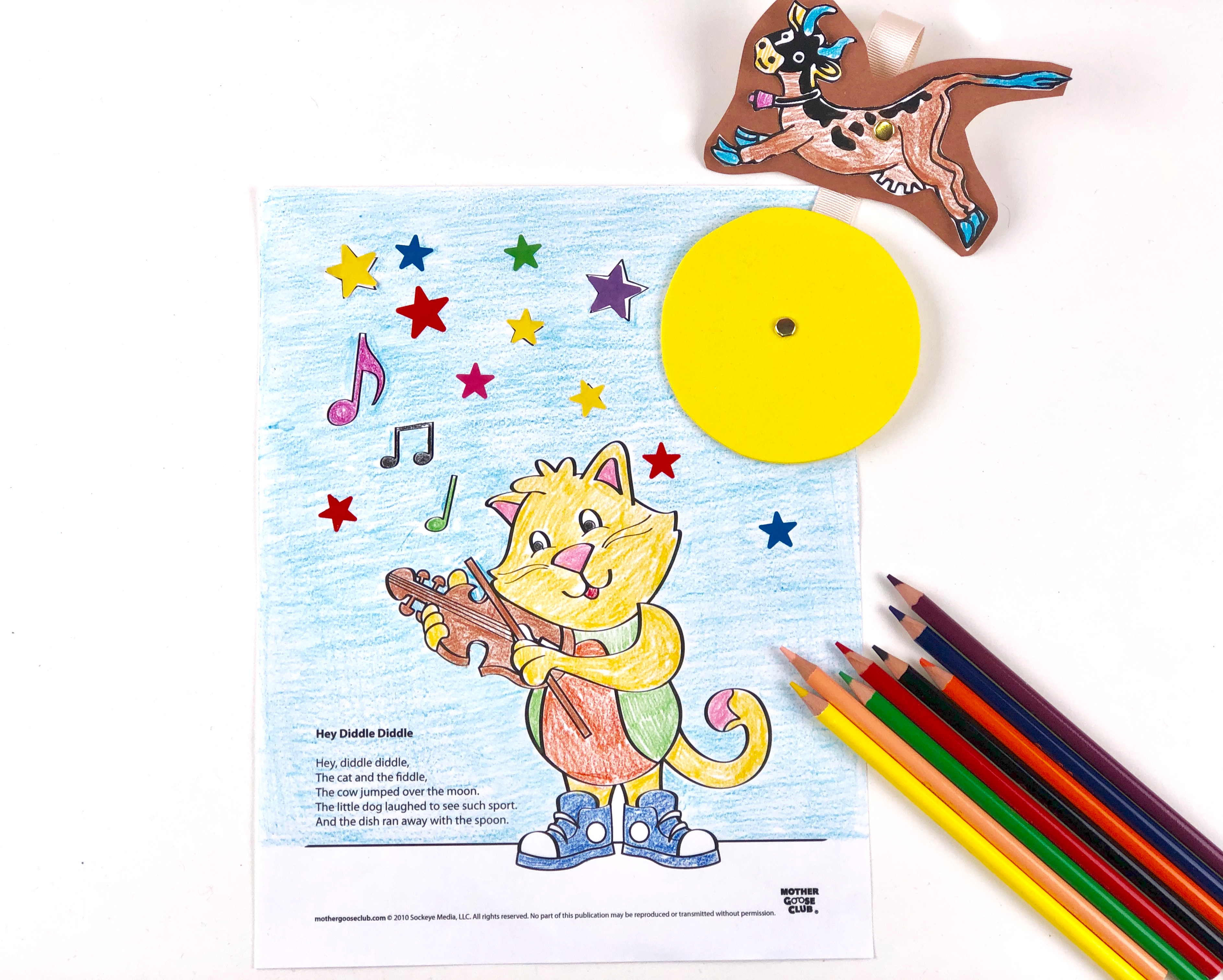 Place your cow and moon into the coloring page scene. Rotate the cow around the moon to recreate the jump while singing the song lyrics!
Share With Us!
If you're feeling inspired by this craft, browse our full collection of free coloring pages, all based on our videos, and try another. Share your creations with us on Facebook, Instagram or Twitter using #mothergooseclub. We love getting crafty and celebrating with Mother Goose Club families around the world!