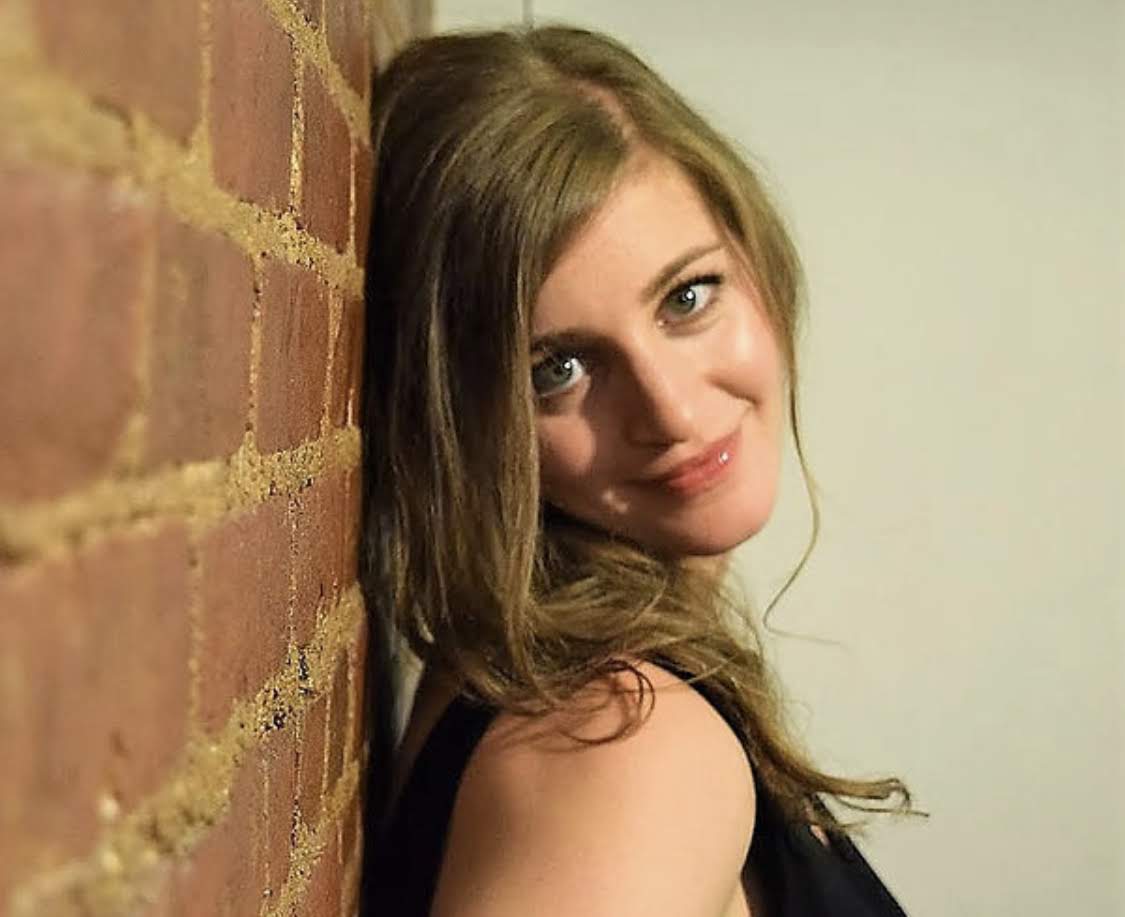 Sara is the creator and co-founder of the interactive concert series, Mozart for Munchkins. She has two kids still in diapers, plays and teaches piano, and is passionate about sharing her love of music to inspire younger generations.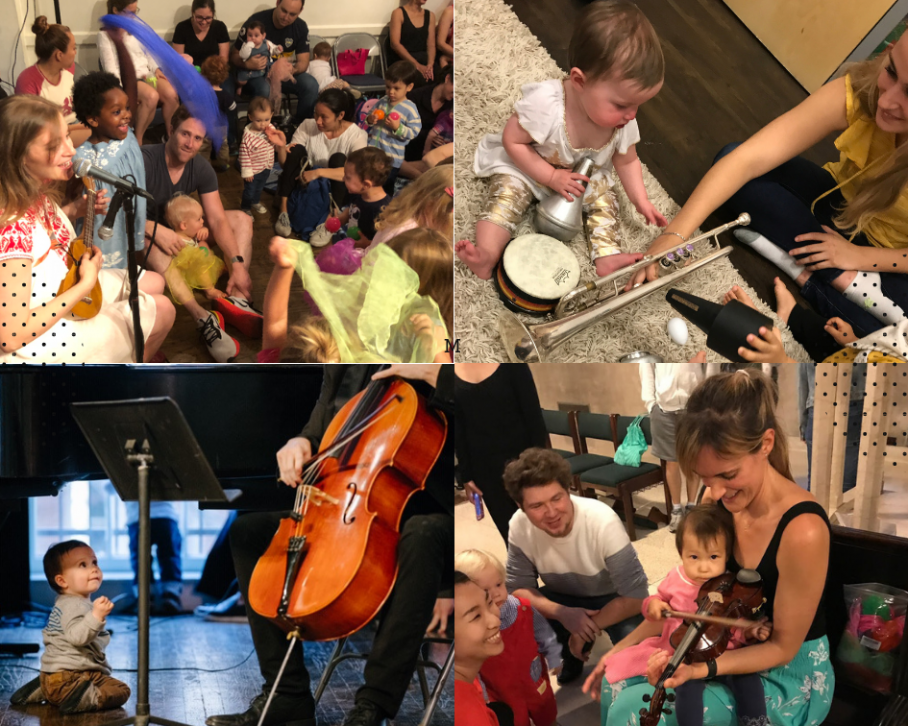 Growing up, I was transfixed by music. When I was four years old, I would hide around the corner and listen to my sister in her piano lessons, then rush in when she was done to figure out by ear the songs she just learned—sometimes playing the piano with my nose!
This is not to say that I come from a family of musicians; I grew up with the full-throated and enthusiastic more than the perfect-pitched. My father and I would sing "Ode to Joy" with animal sounds in place of words on long car trips. Still, this light-hearted and joyous approach cultivated in me a deep appreciation for all things musical. I took a pink transistor radio to bed with me, tuning it to the local classical station so that the sounds of orchestral music would lull me to sleep. The first time I attended a concert, I don't think I blinked the entire time. I was so amazed at seeing and hearing such amazing sounds created right before my eyes and ears.
Together with my dear friend and business partner Hilary Castle (you'll meet her in a future blog), I strive to bring this same playful wonder at music to young children and their families through Mozart for Munchkins. How do we do this you ask? Here our some of our favorite ways to make music accessible to all:
1. Bach and bubbles. There are not many more beautiful things in this world than listening to a Bach Prelude while gazing at sparkling bubbles floating through the air. It is heavenly!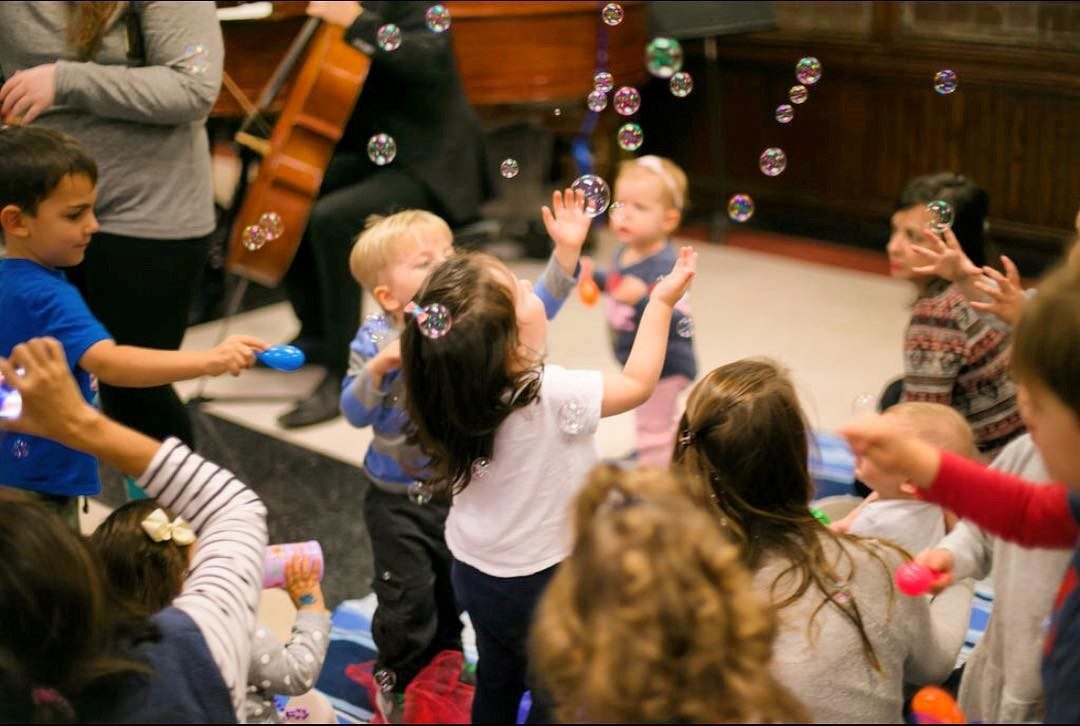 2. Scarves and rainbows. Much of our music is inspired by our natural world. The sky, moon, sun and rainbows are some of music's great inspirations. Through visualization, we invite our audiences to wave scarves in the air as birds might fly or the rays of the sun might beam down. This is one of my favorites we pair with "Somewhere Over the Rainbow."
3. Shake things up with some bluegrass. Our KidFolk! concerts are exciting as folk and bluegrass are inspired by dance! We love to engage our audiences with movement at our folk-inspired concerts: stomping, dancing, clapping, and shaking maracas.
4. Jump around with jazz. Little Jazz Cats is always a hit! Since parents and young kids aren't frequently given the opportunity to visit NYC's hottest jazz clubs, we like to cool things down with a jazz set in the middle of the afternoon!
5. Play instruments! One of the most popular components of our concert experience is the instrument petting zoo. Children and parents are able to meet the musicians, ask questions, and try their instruments! We even have "child-sized" instruments for little ones to try. It is incredible to witness children experiencing music through touch. The realization that music is a "feeling" and not just a "sound" is a powerful one!
So, go ahead! Blast that Bach and groove with gusto in your home or come visit us at a Mozart for Munchkins concert soon! Check out our upcoming events here!