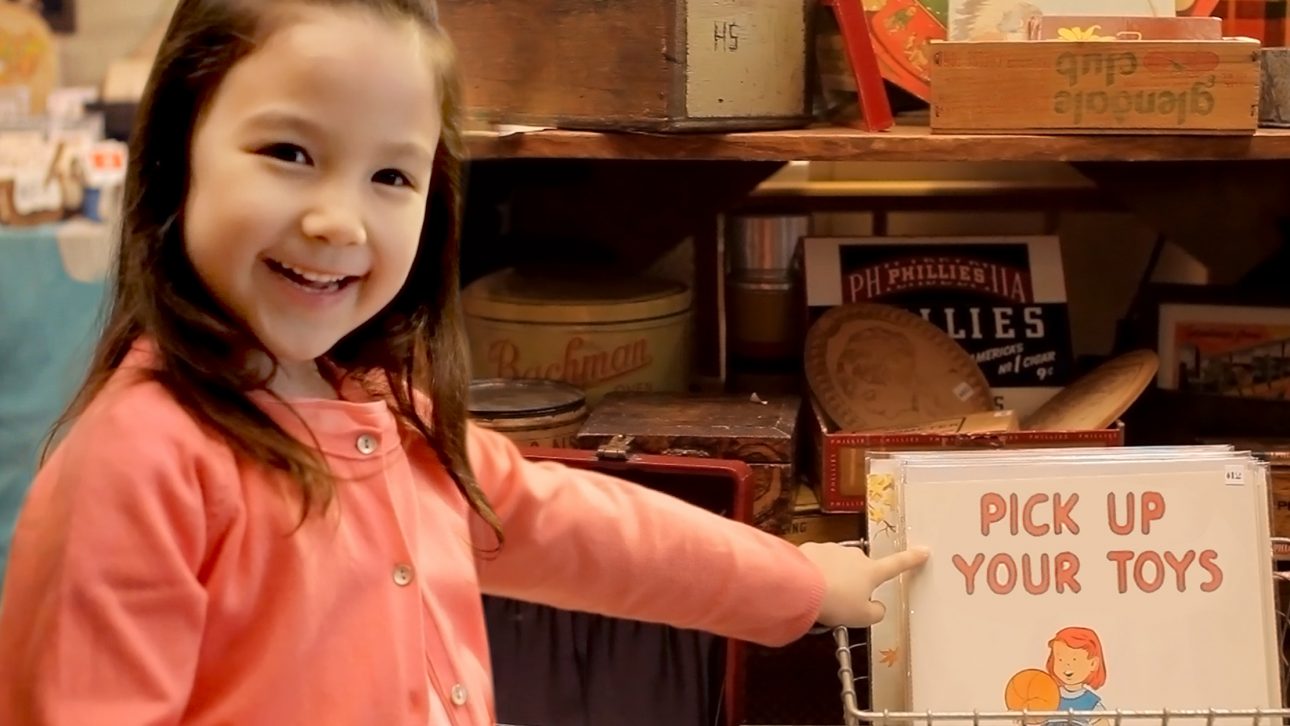 A letter hunt is a fun, simple and effective way to practice letter recognition outside of the classroom. To play, locate a letter around you and ask your child to identify it. Then ask them to make the letter's sound.
Watch Keira and Caralyn play in our Show Me How video, read our tips below, and then try it yourself! Feel free to change up the rules as you go by incorporating different challenges and questions.
Context
Reciting the alphabet is an exciting step towards literacy, but it's equally important to understand how to visually identify letters, and how to use them in context. Letter hunts can help early learners develop a first-hand understanding of how the alphabet works in the real world.
When kids recognize that letters are all around us, and not only in books, they begin to understand how powerful they really are. This is an important step towards literacy.
Play Anywhere
Like Keira says: "Letters are everywhere!" Start incorporating this game into your daily routine. Whether you're taking a short walk to the store, driving over to grandma's or taking a long family trip, there's always opportunities to play. And the best part: no setup or cleanup required!
And speaking of trips – using your surroundings for games like this can even help young children grow more comfortable in new environments that may be a bit intimidating at first.
Change It Up
Change up the rules as you go! This will help keep kids on their toes, and hopefully keep them excited and inspired to play. Try incorporating time limits or even make it a friendly competition. Ideally, kids will start taking the initiative to play on their own, and encourage you to join in the fun.
Whatever the rules or location, this game makes for a terrific learning and bonding experience!
Share With Us!
Have you tried a letter hunt with your family? What other literacy games do you play? Share your thoughts, questions and comments with us using #mothergooseclub on Facebook, Instagram and Twitter.