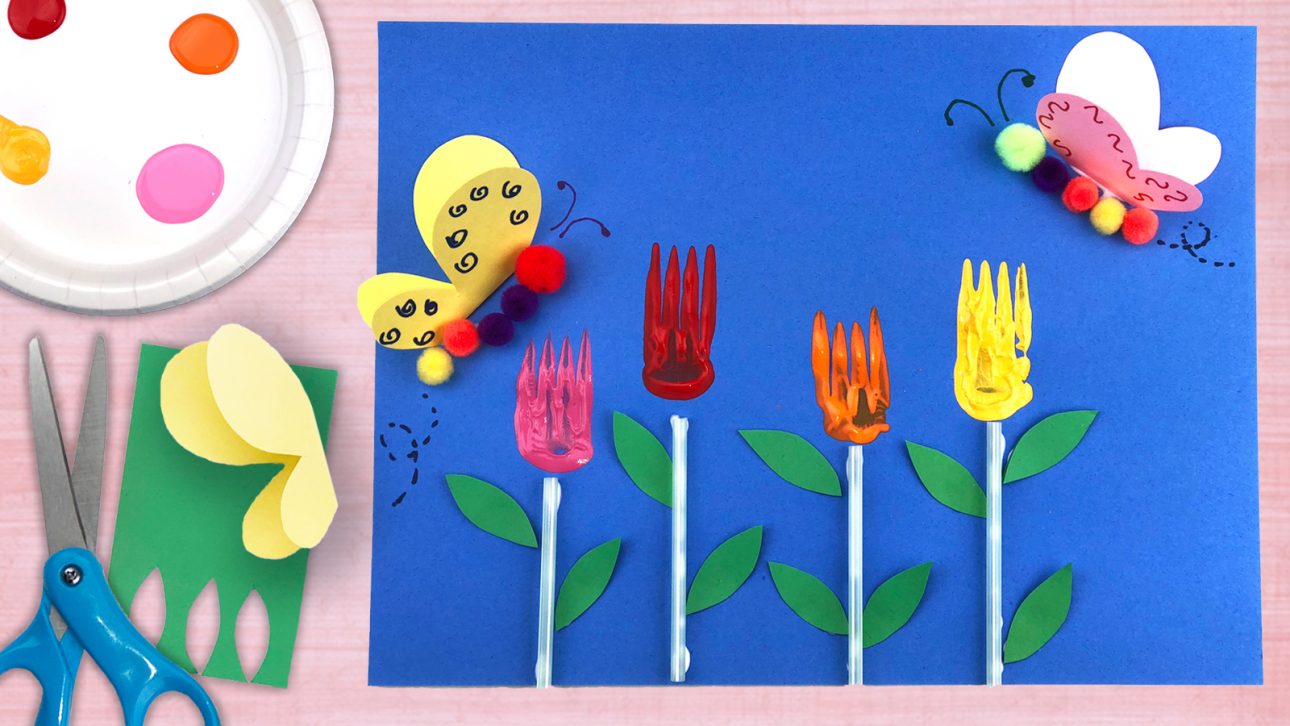 After a long winter, the sights and smells of an approaching spring can be so inspiring and rejuvenating. As gardens come back to life with blossoming flowers and diverse wildlife, there's so much opportunity to explore and learn with the kids. Gather up some simple household supplies and try recreating a garden your family explores this spring!
And while you're crafting and exploring, sing along to Mother Goose Club spring songs!
Materials:
All the materials you need are below. Most everything can be found around the house or at your local store. Get creative, improvise and let us know what works for you!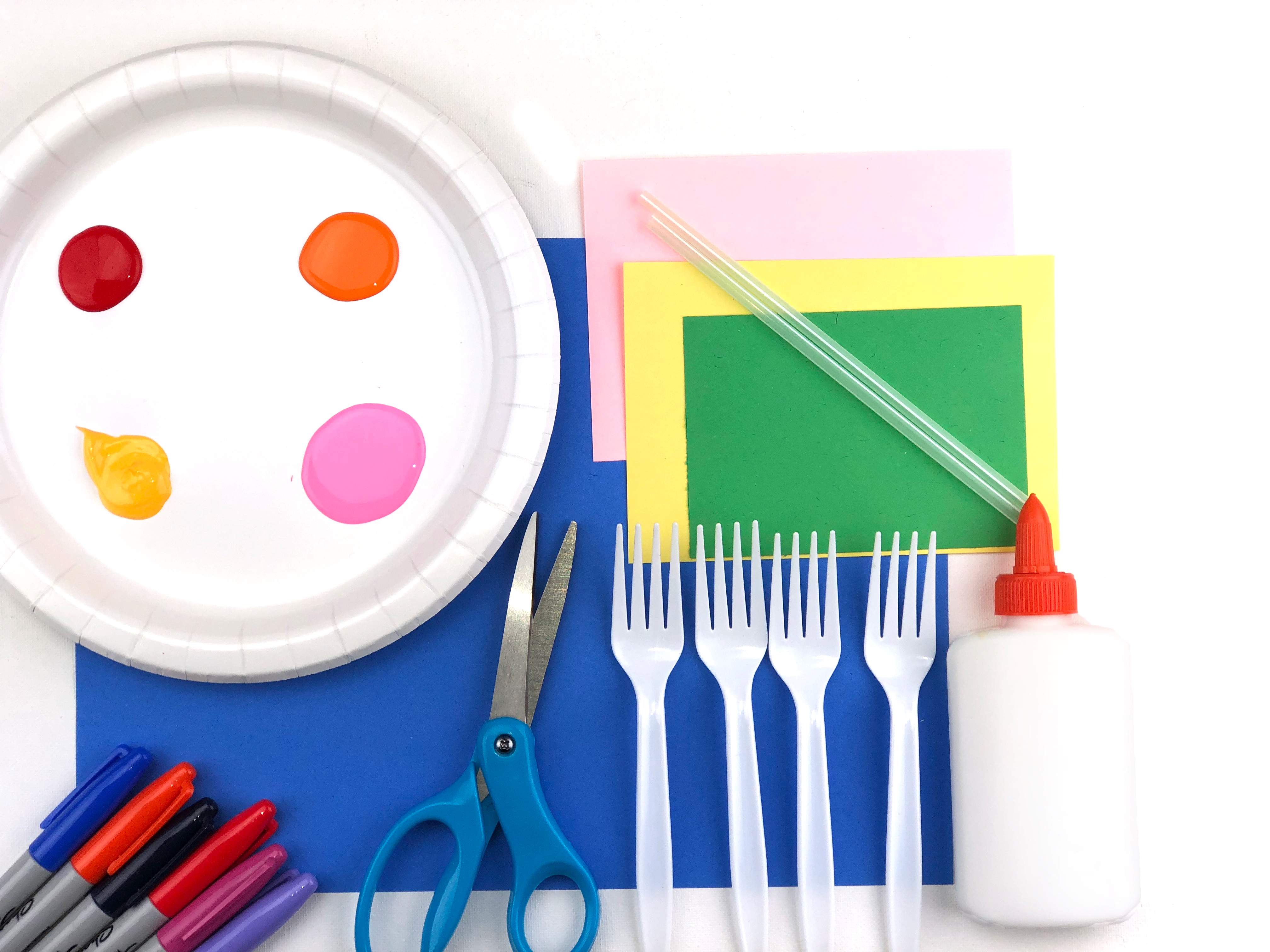 Construction paper
Paint
Markers
Plastic forks
Plastic straws
Glue
Scissors
Step 1 – Paint: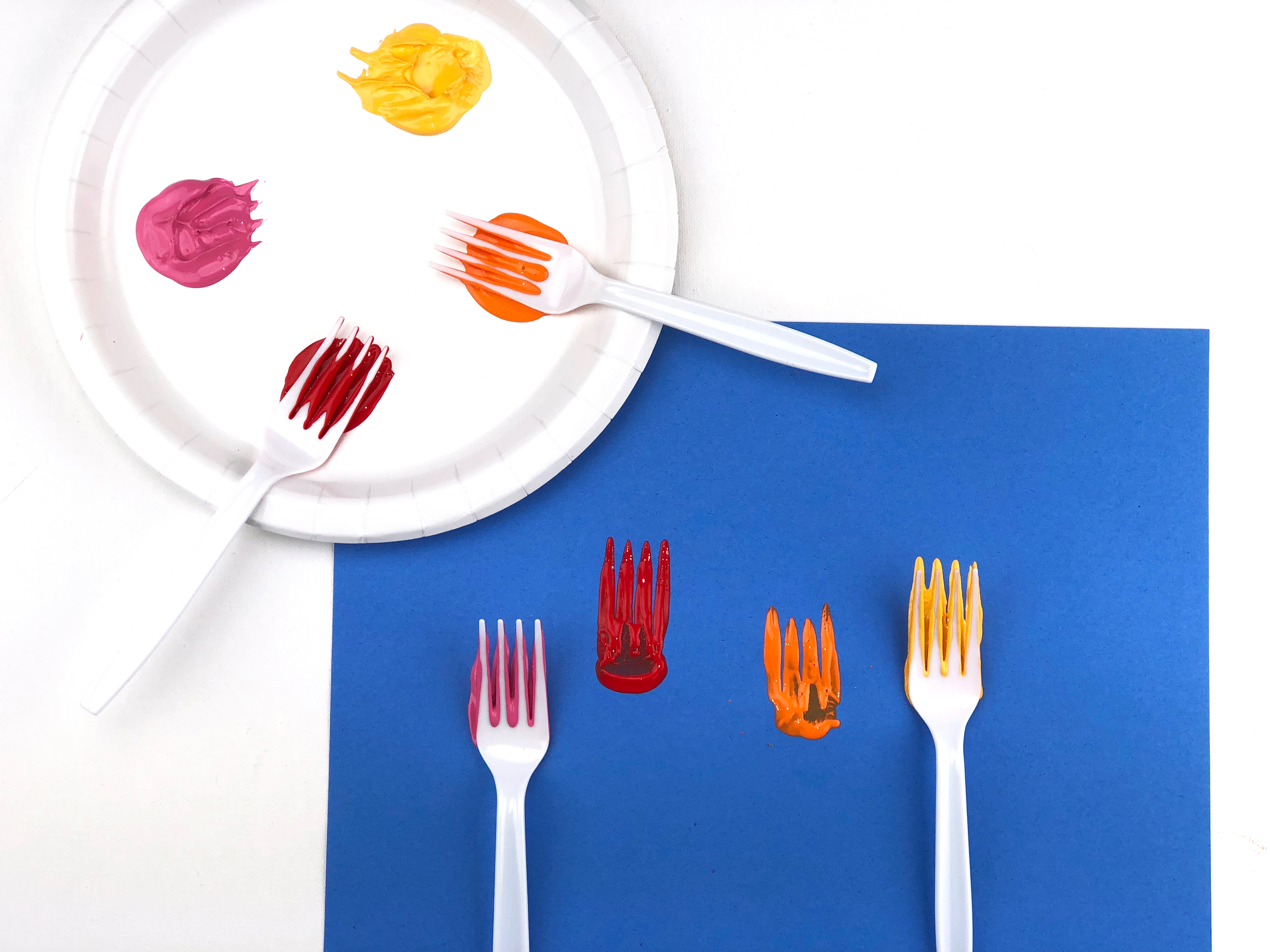 Start crafting your flowers by dipping the ends of your plastic forks into your paint (use different colors for a more vibrant garden), and then press the painted forks onto the middle of your construction paper.
Step 2 – Cut: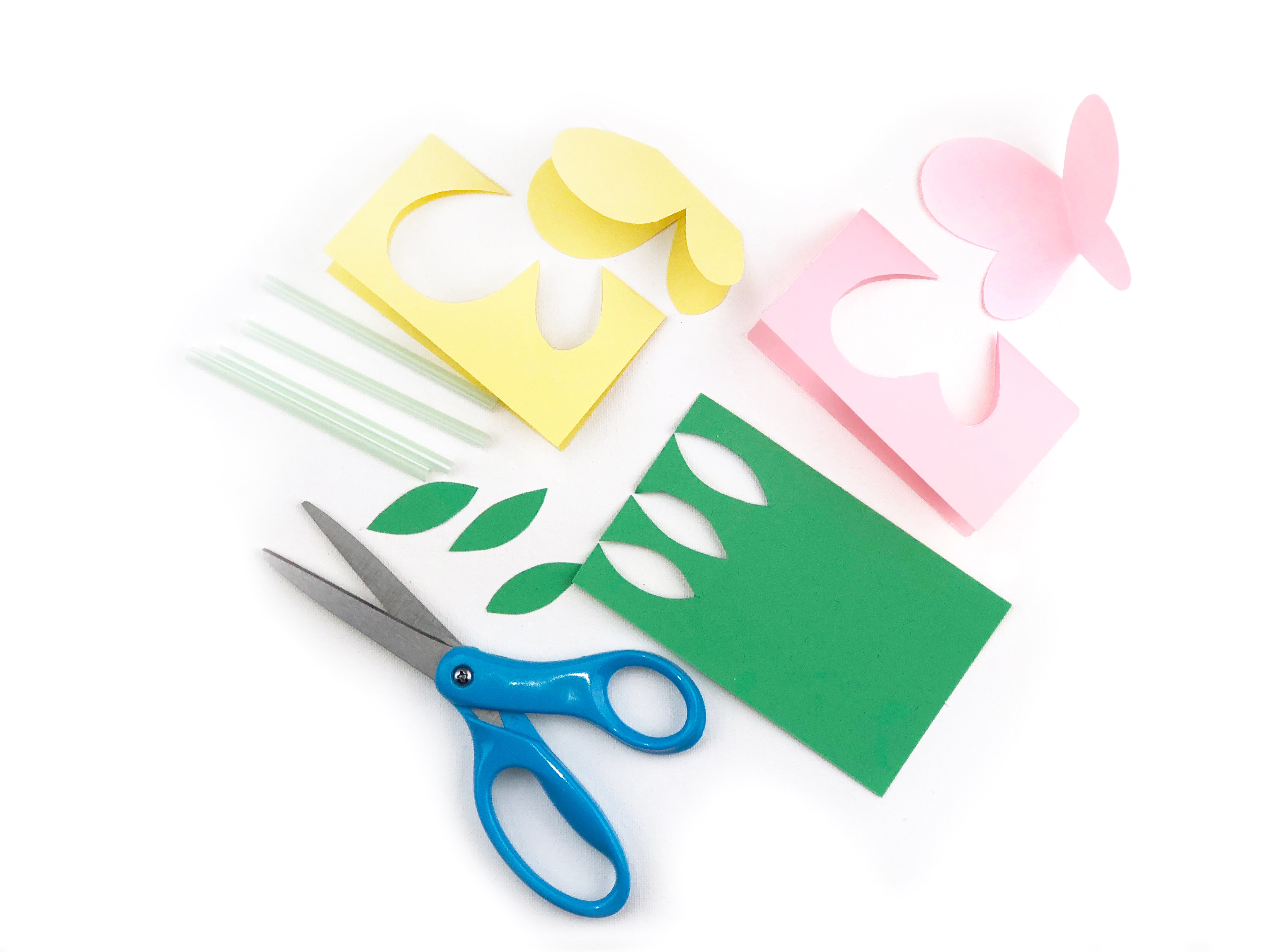 Cut out green leaves for your flowers, and some butterfly wings to set the spring scene.
Step 3 – Glue: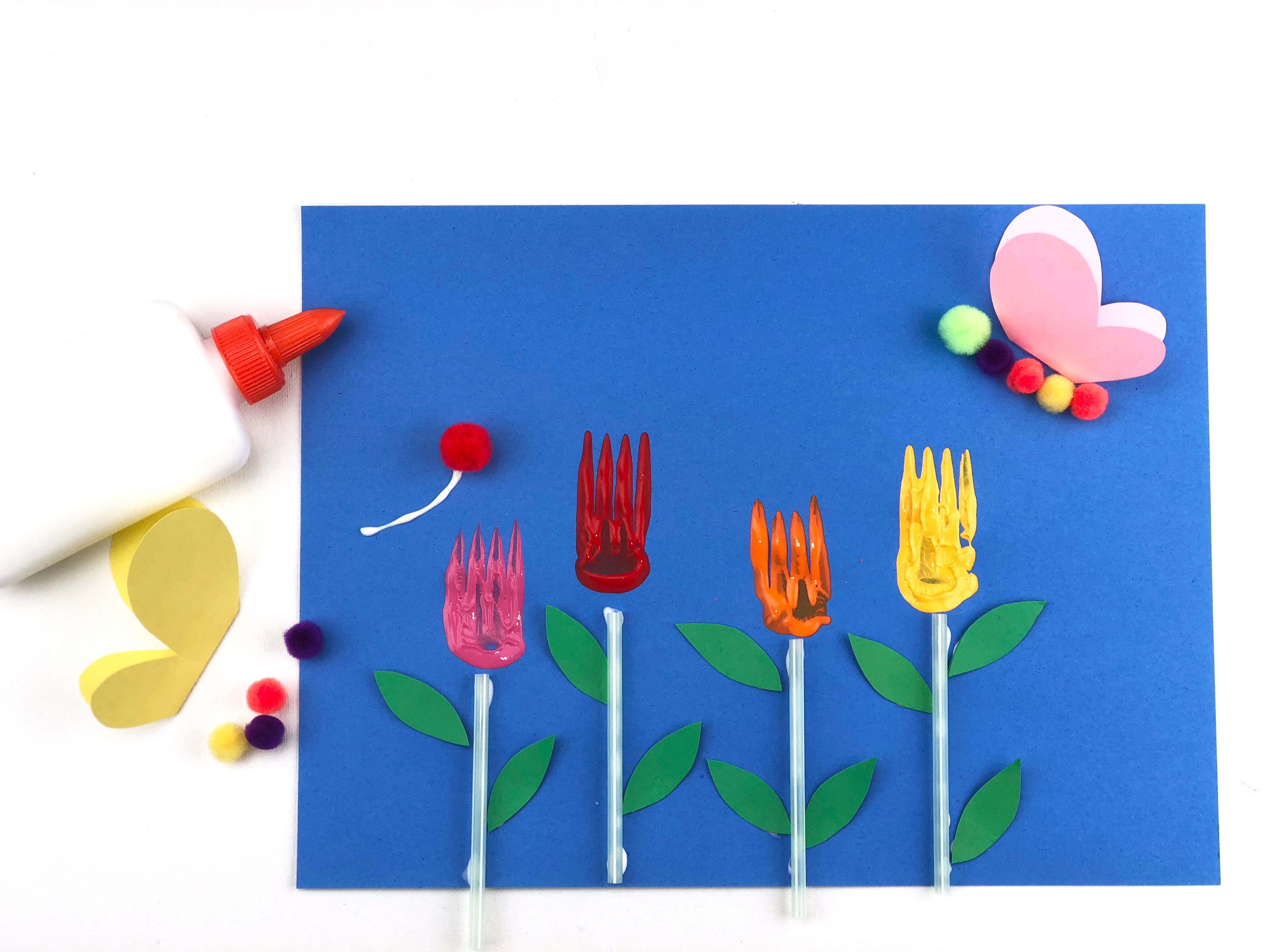 Glue down your straws (flower stems), leaves and butterflies. Grab your markers or other supplies of your choosing to add in the finishing touches.
Then let it all dry!
Share With Us!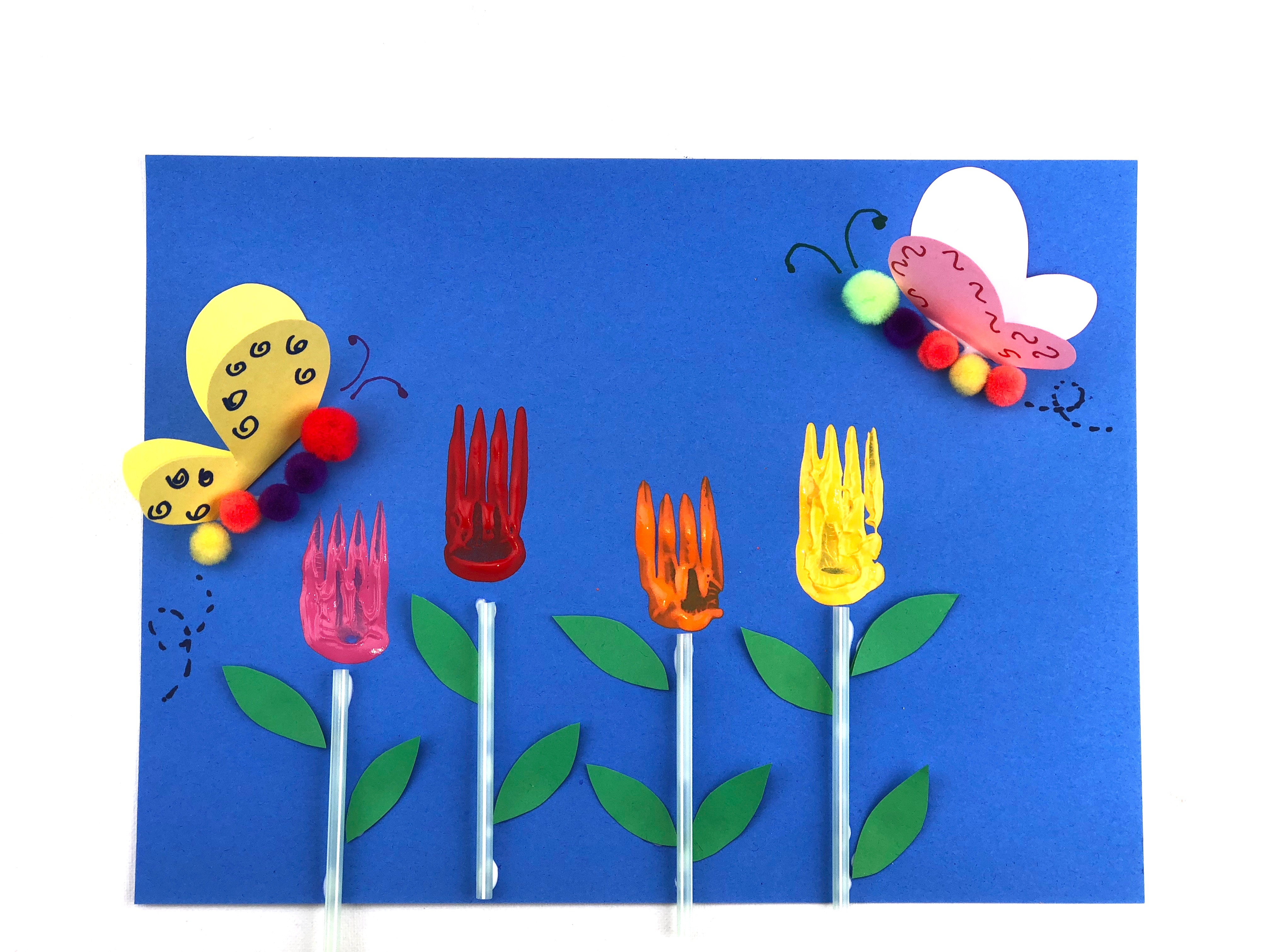 What are your family's plans for this spring? Did you try out this craft? Share your thoughts and creations with us on Facebook, Instagram or Twitter using #mothergooseclub. We love getting crafty and celebrating with Mother Goose Club families around the world!