For the full video visit our Show Me How channel.
Identifying patterns helps children make sense of the world around them. In patterns, we see order and can predict what comes next. Recognizing a pattern can help reinforce good behavior, allowing children to thrive in a new environment like a classroom. For example, instead of shouting to get a teacher's attention we can teach children the good habit and pattern of raising their hand to ask a question. 
Pattern recognition also bolsters early problem solving and math skills. When creating patterns children are asked to consider the quantities and properties of each item. With this in mind, let's detail some simple activities you can create with your children that will involve lots of shapes, colors, and snacks!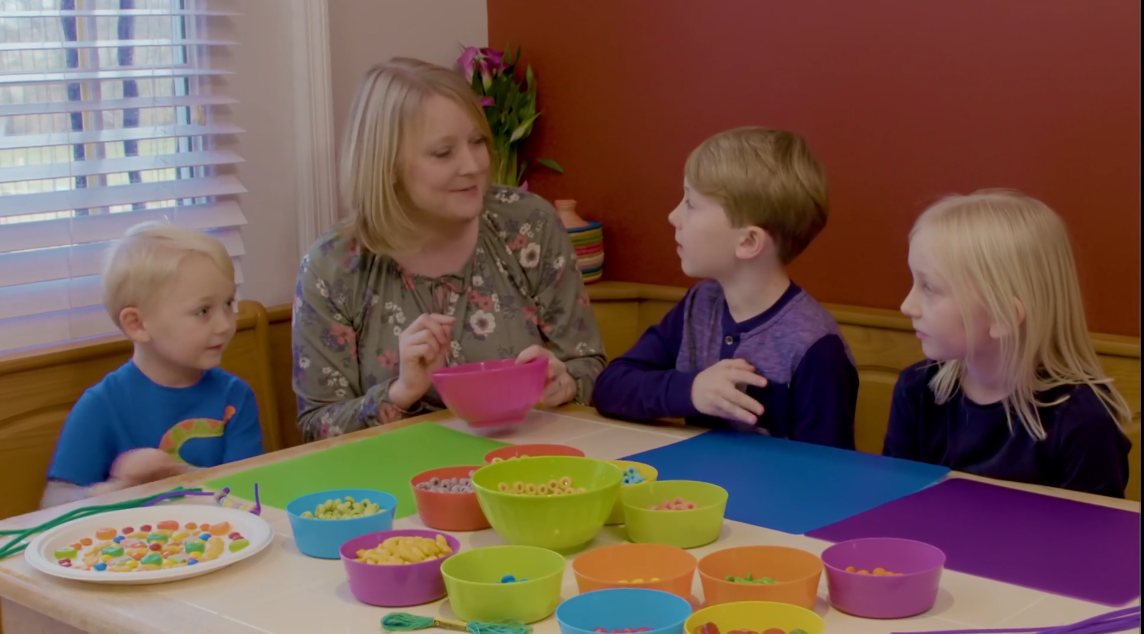 Fruit Loop Patterns
Materials:
Fruit Loops (or similar cereal)
Pipe cleaners
Bowls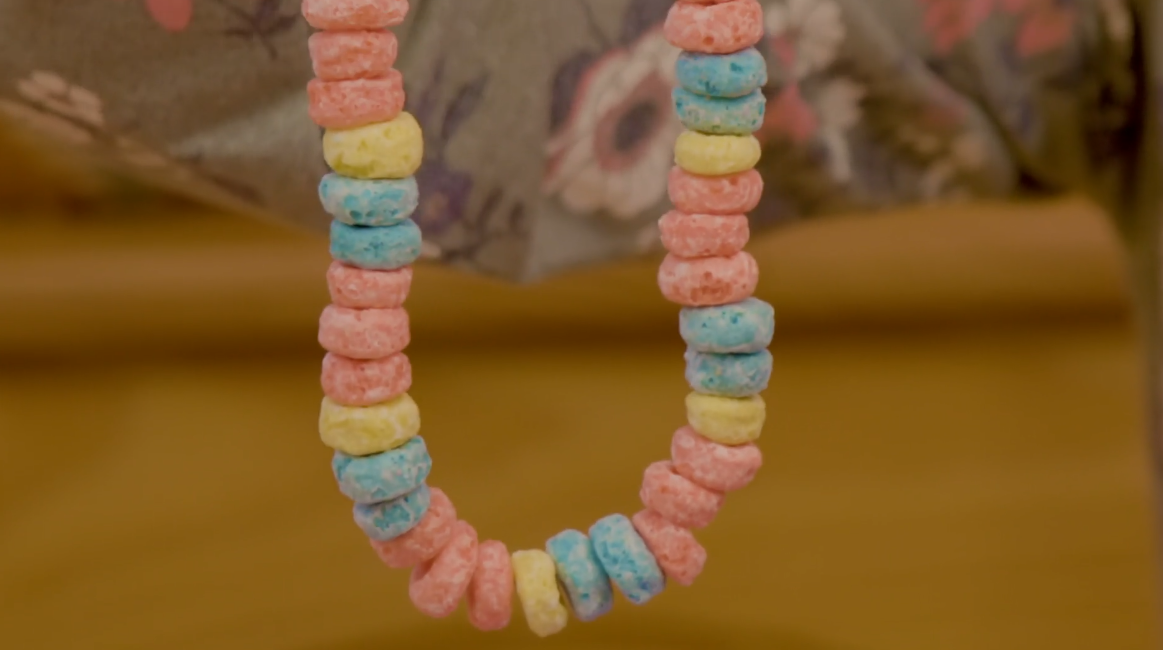 Step 1 – Sort
Have your child sort the different colored loops into separate bowls. This will help build organization skills and also save time later on when searching for specific colors.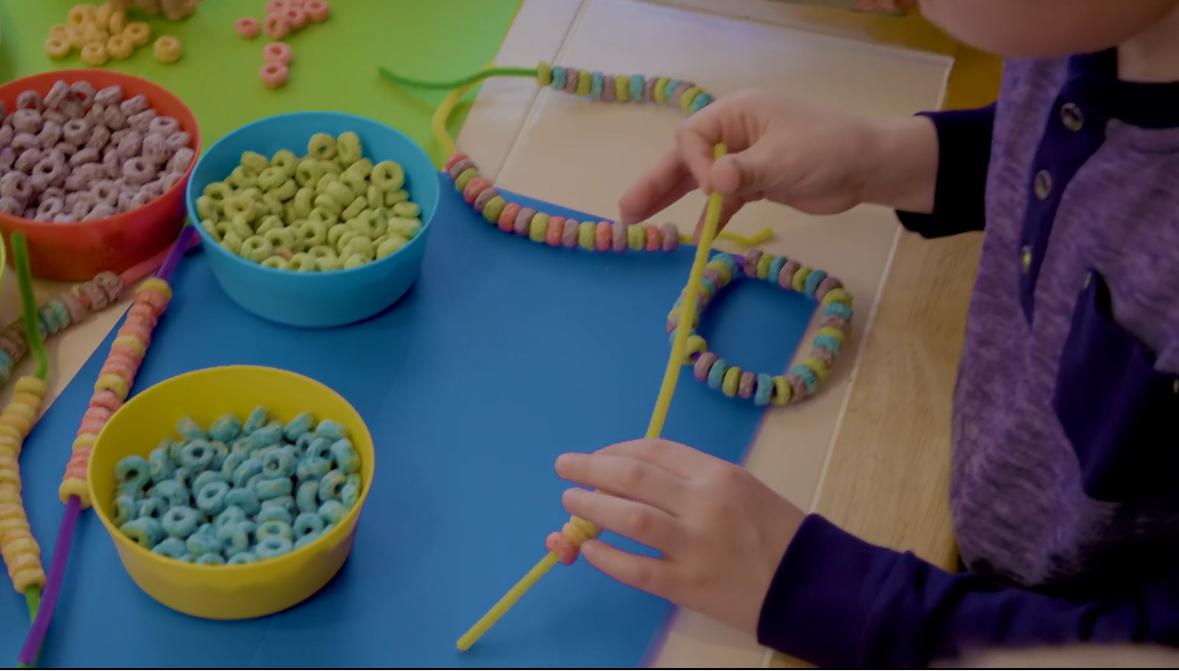 Step 2 – Create
Try creating a simple pattern first, then ask your child to repeat it themselves. Afterwards, encourage them to make their own pattern by choosing the colors.
Shape Patterns
Materials:
Cellophane of different colors can be found at craft stores, dollar stores, and retail locations that sell gift wrap.
Construction paper
Colored cellophane
Scissors
Spray water bottle
Bowls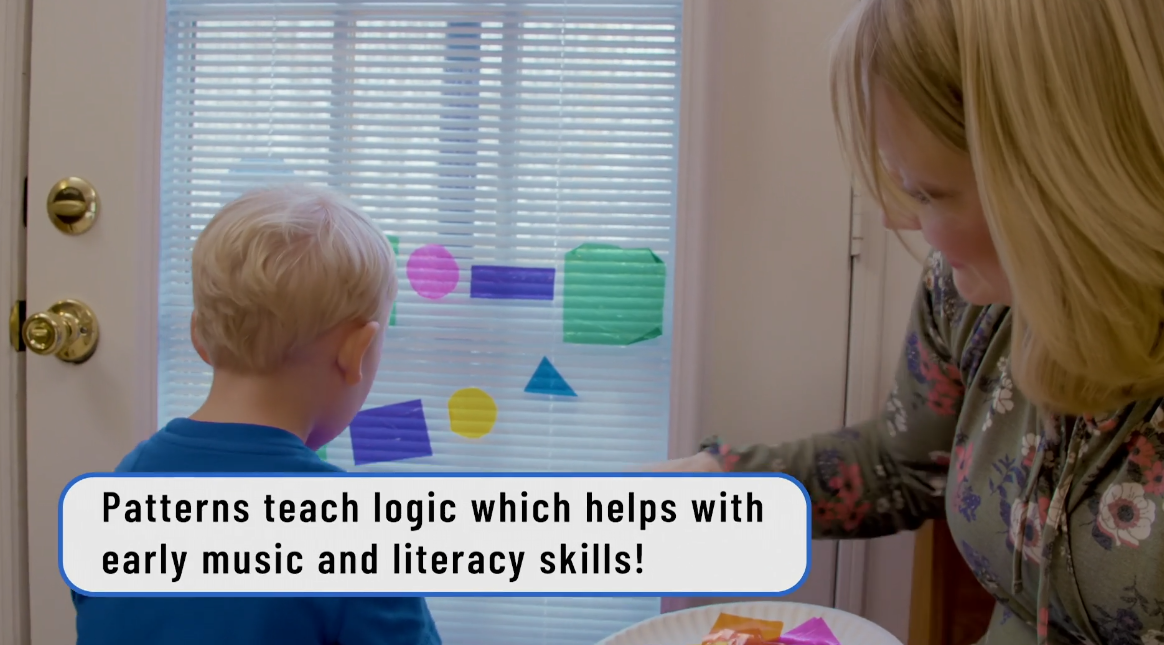 Step 1 – Cut
Using the scissors, cut the construction paper and cellophane into different shapes. Assign a specific color to each shape (triangle, square, circle) for consistency.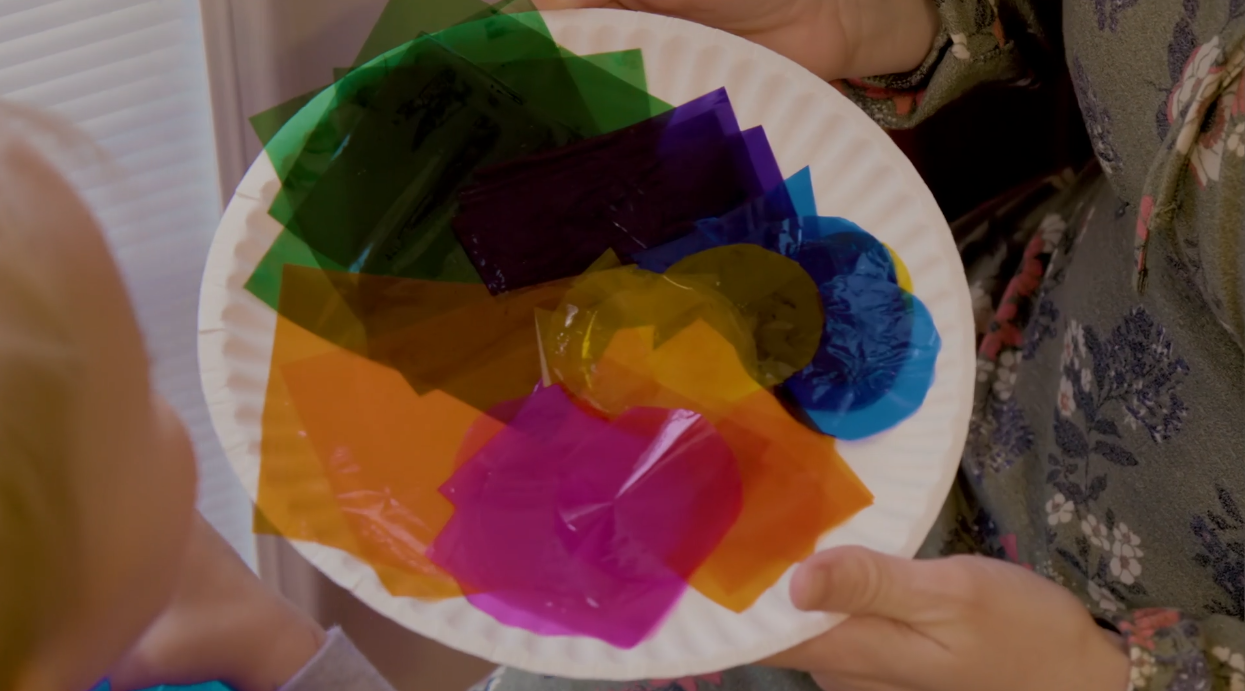 Step 2 – Play
Lay the construction paper shapes on a tabletop and have (the?) children guess what comes next. For the cellophane shapes, place them on a window and spray once with water to make them stick.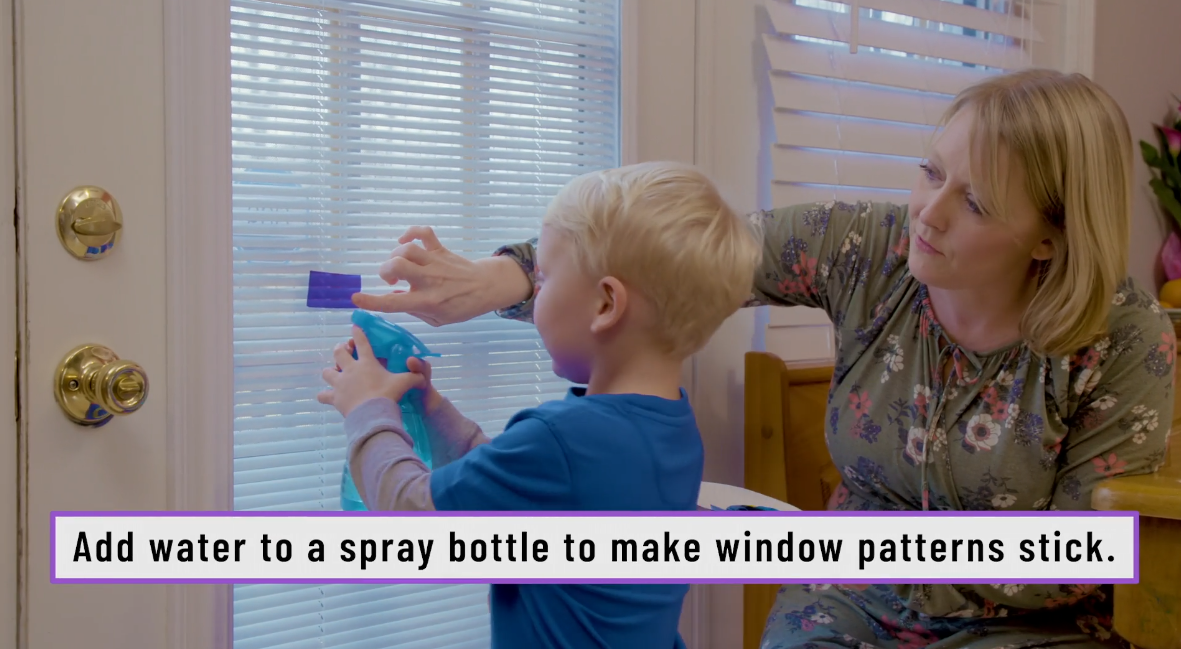 Ice Tray Snack Patterns
Materials:
For this activity you will need a variety of finger foods, it works best with different colored foods but it is not absolutely necessary. Fruit and vegetables cut into small pieces work very well.
Fruit or vegetables in small pieces
Ice cube trays (regular plates can also be used)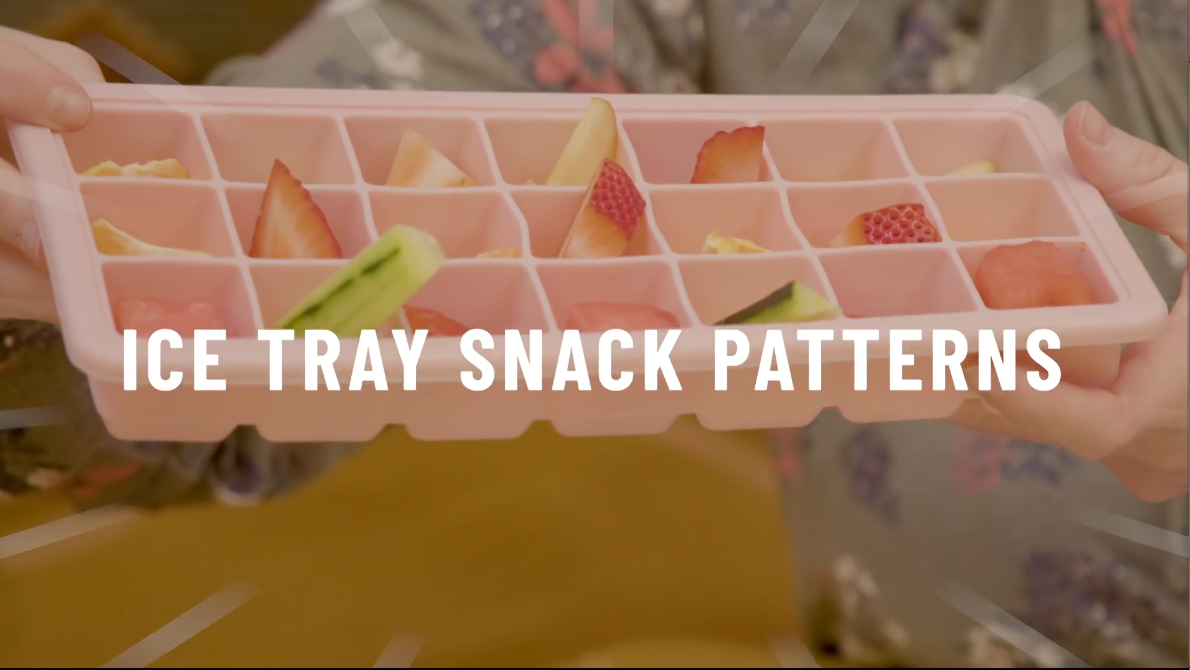 Step 1 – Place
You can simply repeat the pattern exercises from the previous activities by having (the?) children place the pieces of food onto their tray.
Step 2 – Eat
Once you are done, have the children try eating their food in a pattern as well!
Mandalas
Materials:
Plates
Small pieces of candy, crackers, fruit, cheese, or cereal
Glue (optional if your child wants to eat the mandala when you are finished)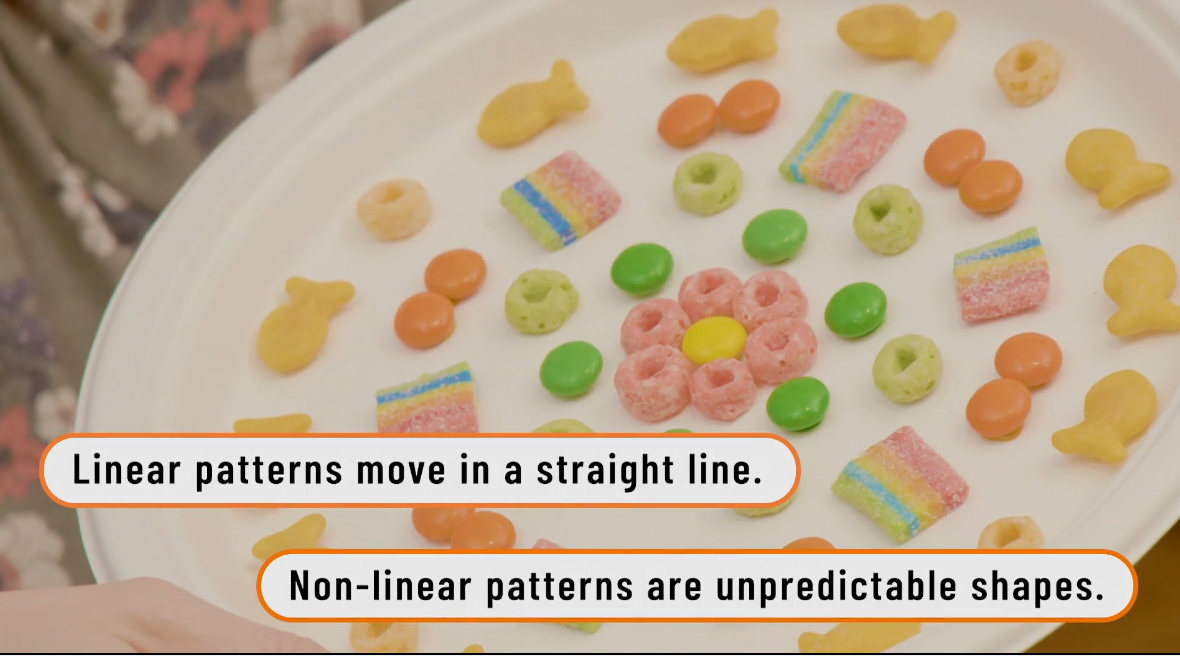 Step 1 – Place
Arrange one item in the center and have your child create patterns that spiral outward.
Step 2 – Quiz
Ask your child to think of mandalas they might find in nature, such as snowflakes, flowers, or spiderwebs.
Share With Us!
There is so much potential for memorable creations from these activities, we hope you will share some of them with us! Snap a photo of the fun your child had and post it on Facebook, Instagram or Twitter with #mothergooseclub.